Imagine a bank account offering 15% annual interest "guaranteed" for the next two years…
You'd jump on it, right?
That's the terms we're looking at here.
It's the perfect hedge against inflation…
And it's already proven and paying out.
This is one of the most successful investments we've identified in our entire career…
And today I want to show you how you can get on the inside track.
Behind it lies a booming recession-proof market…
US$1 billion in government intervention…
And a proven developer with a fast-track profit plan.
The investment cost is incredibly low, and the 30% net ROI is as rock-solid as it comes.
Even better, you don't have to worry about tenants, extra costs, or finding buyers…
You simply sit back and collect a US$17,000 return within 24 months.
Let me explain…
Panama's Economic Success Hides An Overlooked Opportunity For Low-Risk, Fast-Profits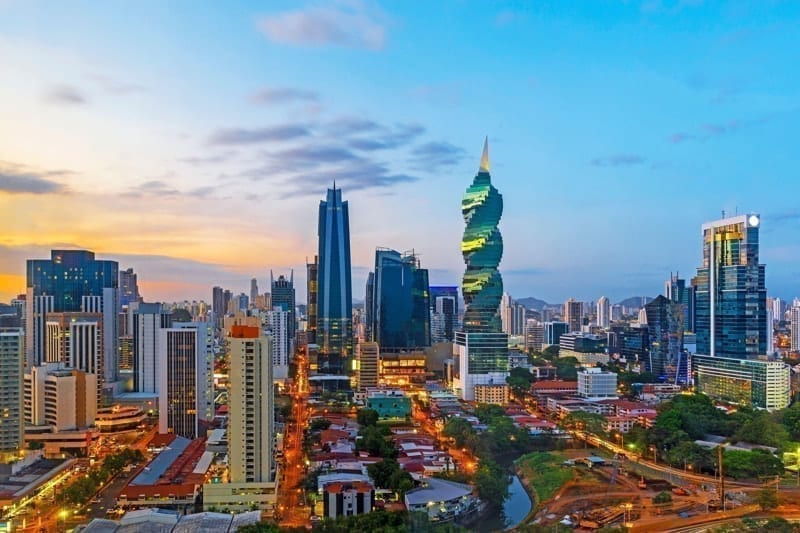 One of the biggest stories in real estate right now is in Latin America's growing middle class…
Panama, in particular, is experiencing breakneck growth. This is one of the fastest-growing economies in the world thanks to the Panama Canal, one of the world's largest copper mines, and a booming financial sector.

Panama ranked #2 among the world's top "Open For Business" destinations in 2021, highlighting its status as a "Haven For Capitalists and Corporations."
Post-pandemic, Panama's GDP growth had already accelerated to a high of 11.95% by the end of 2021.
According to a recent IMF study, "Panama is converging to U.S. living standards faster than any other country in the region."
But Panama's rapid middle-class expansion is causing the lower end of the local real estate market to burst at the seams…
At the moment, this little country has a remarkable housing deficit of 100,000 low-and middle-income homes.
To prevent a crisis, under Law #85, the Panamanian government has launched a US$1 billion investment in housing to address the shortage.
Part of this plan includes zero-to-low-interest loans for middle-income buyers…
And access to that list is the ace up our sleeve.
Get Your Free Panama Report Today!
Simply enter your email address below and we'll send you our FREE REPORT - Live And Invest In Panama: The #1 Retirement Haven In The Americas.
Demand And Profit: 100's Of Locals Ready To Buy…
One developer I know in Panama is taking full advantage of this overlooked opportunity.
He's already tapping into a list of pre-qualified buyers ready to take advantage of the government's preferred interest mortgage scheme…
He's building high-quality, low-cost properties on a 42-hectare site with full government approval. The government even has specific plans to build a direct road linking this project to the airport.

Situated in David, one of Panama's largest cities, the project will provide much needed housing for nurses, teachers, workers in the recently opened shopping mall nearby, and the airport…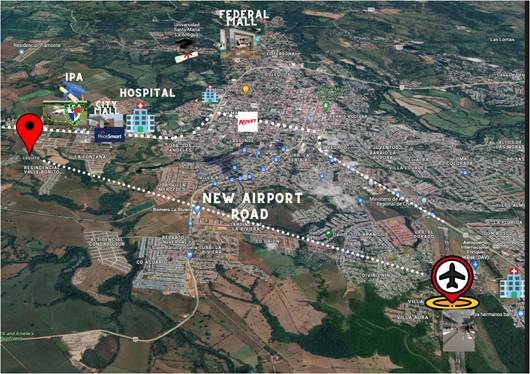 As an investor, your money will go toward building the homes, with your return coming from the resale of the houses to the end users.
That return is paid out at a fixed rate of 30% in 24 months.
You're essentially pre-buying a housing unit that the developer will resell for you at a fixed rate of return.
Early Investors Are Already Getting Payouts
The developer behind this project has over 40 years of experience in construction, from the city's public hospital to its gas stations.
House are already built in the earlier phases, and residents will be moving in over the coming weeks.
This investment has proven itself when you consider that a fifth of all our readers who already invested have collected their payouts and reinvested again.
Some have even re-invested more than once, creating their own steady income stream…
One that operates outside of the stock market as the ideal hedge against inflation, Fed interventions, and uncertain times back home.
If taking at least some of your money out of the stock market and parking it in a safe-haven appeals to you right now…
If a US$17,000 payout landing into your account in 24 months, or indeed every 24 months, would be a nice boost to your nest-egg…
Then this proven and hassle-free investment could be perfect for you.
My team is happy to walk you through the location, the project, the houses already built, future development plans, and everything else you need to understand.
This is no normal property investment—it's rarely available to retail investors, and it requires connections and boots on the ground to even get word of…
Even better, it's completely crisis-proof… wars, droughts, recessions… none of them should affect the returns. (Indeed, this investment paid out as projected even during the pandemic the last couple of years.)
Go here now for full details on this fast-track 30% net ROI investment out of Panama.
Lief Simon
Director, Overseas Property Alert