Imagine…
Tall, lazy palm trees swaying in the breeze behind you…
Cool, powder-soft white sand between your toes…
And, out in front, a scene from paradise:
Sun-kissed, bright-blue waters lapping gently onto the beach.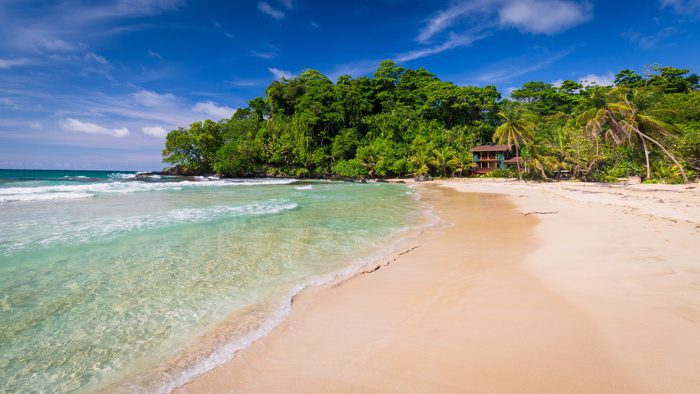 For many, Panama's Caribbean coast is the ultimate retirement destination… the top prize for a lifetime of hard work.
For many… but not me.
No, I'm a Pacific gal…
I like my beaches dramatic—crashing waves, ocean sprays, and big, wide beaches that continue as far as the eye can see.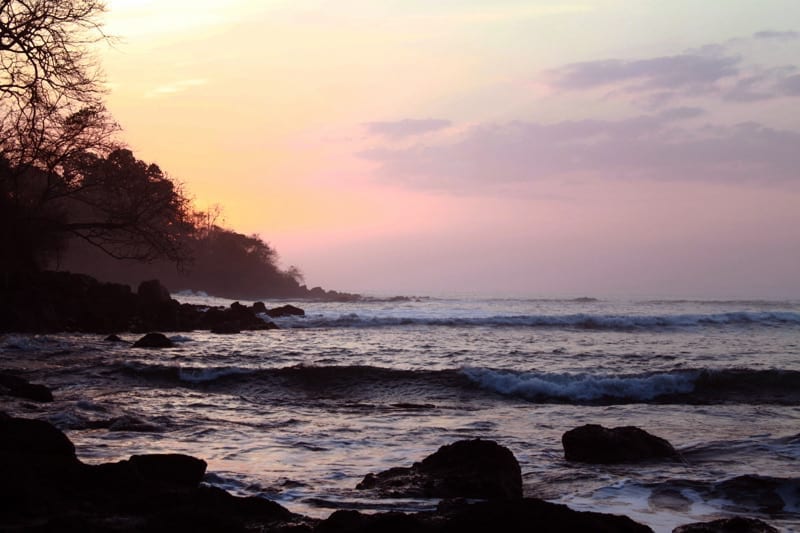 And, if ever I'm in the mood for a change from Panama's Pacific coast, it's only a couple of hours of driving north to try out Caribbean living…
Of course, I could also head west to enjoy cooler weather up in the mountains…
If the fancy struck me, I might drive east instead… to reconnect with cosmopolitan living in Panama City.
Though, once there, I'd have even more choices to make. Which suits me better—French-colonial romance in the old quarter… or a slice of American suburbia in the new high-rise luxury center along the bay…
I could go on and on, but I think you're beginning to see my point… which is:
Mile for mile, coast to coast, Panama offers more lifestyle choices than any country I know.
Such a little country shouldn't be able to boast as many options and opportunities…
But I've been investing, living, and working here for more than 25 years… and I can tell you with certainty that Panama is the World's Land Of Opportunity.
Indeed, I'm all in on Panama.
Fifteen years ago, I moved my family here…
After decades doing business all over the world, I chose Panama as the best place to invest my time and my money in a business.
I've also invested in multiple properties here… from an ocean-view loft condo in the metropolitan capital to a dream beach home at Los Islotes, the community Lief and I are developing on Panama's Veraguas coast. This is from where I write today.
In addition, Lief and I have bought commercial rentals, teak plantations, fruit plantations, and riverfront in this country.
To say I strongly endorse Panama as a place to live and invest would be an understatement.
Not that this place needs an endorsement anyway…
What Retirement In Panama Is Like
Already one of the world's most established expat havens, Panama is also the #1 Retirement Haven In Latin America…
The foreign retiree visa here is famous the world over, and seniors in this country are treated with the highest respect.
As a retiree here, you'll get the red-carpet treatment with benefits such as:
Duty-free import of your household goods and vehicle…
50% off movies, concerts, and other entertainment…
Up to 30% off travel fares via planes, boats, trains, or buses…
Up to 50% off hotel stays within the country…
Up to 20% off health care bills and prescription medicines (which are already a bargain compared to the United States)…
20% off professional and technical services…
50% reduction in closing costs for home loans…
25% discounts on utility bills…
Discounts on personal loans, home mortgages, and more…
Plus, you can skip the front of just about any line (from the grocery store to the government visa offices).
It's a small thing, but it might just be every retiree's favorite perk!
The opportunity in Panama for retirees right now is as good as it gets, and it's all as short as a three-hour flight from the United States.
This little country with two long coasts, one with crashing Pacific waves and the other with tranquil Caribbean waters, is also a top choice for investors, thanks to its tax-haven status, its international banking center, and the rock-steady growth of its surging property market.
Panama City is the hub of all Latin America, a place where everyone comes to shop at modern, American-style malls, to do their international banking, and to relax (or party it up) on vacation.
A tropical wonderland with a cosmopolitan capital, Panama is truly the #1 Retirement Haven In Latin America.
Is Panama Your Retirement Haven?
Panama was the best choice for me… but only you'll know if it's right for you, too.
That is, Panama is a place of opportunity…
It's where tens of thousands of expats have already reinvented their lives, chased adventure, and retired well at a dramatically reduced cost…
And it's where foreign investors continue to make money from both long-term capital growth and immediate cash flow.
But Panama is not for everyone…
And absolutely no one should try to go it alone here.
No, spending time and money in Panama is not without challenges, frustrations, and risks. I speak from long experience and hard-learned lessons.
That's why I'm delighted today to be able to invite you to come meet me in Panama for our Live And Invest In Panama Conference taking place Feb. 15–17.
If you're considering this part of the world, this is your chance to come and spend three days in the company of all of our top on-the-ground experts, as well as dozens of real-life expats already spending time and money in this beautiful country.
After more than 25 years of investing and doing business in Panama and nearly 15 years living and working here full-time, I can say with confidence that we know more about both the opportunities and the challenges you'll face here better than anyone else.
What's more, all of the professionals and local contacts we've made over the past two-plus decades… as well as all of our local expat friends… well, they add up to an in-Panama network that's impossible to match.
And that would be seriously costly to try to replicate.
Our in-Panama team is committed to helping you realize your dreams for a new life in this booming little country with two long coasts…
They aim to give you the whole story—"warts and all," as we like to say.
Because, of course, no place is perfect.
We don't want to show you pretty pictures of Panama. We want to show you Panama for real…
Because we want to do everything we can to make your move as smooth as possible and to prevent any big surprises down the line—potentially saving you a lot of time, money, and frustration.
When you join us in sunny Panama for three days next February, our team will help you to conceive your personal plan for success here in the #1 Retirement Haven In Latin America.
We'll arm you with everything you need to realize your Panama dreams.
Complete details of the program we've put together—it's bigger and better than ever—are here.
Sincerely,



Kathleen Peddicord
Founding Publisher, Overseas Opportunity Letter