Panama is a country blessed to be surrounded by water on two sides, with the Caribbean Sea on the north, and the Pacific Ocean to the south. You'll find exceptional beachfront real estate in Panama including islands with soft white sand and clear turquoise waters, which are calm and perfect for relaxing. Others have gray or black sand and a constant wave rhythm, while some are big enough to attract surfers from around the world.
The Pacific coast is full of all kinds of developments for beach living. People constantly flock to this area, especially Panamanians who live in the city and can afford it as a getaway weekend beach house. The Caribbean is blessed by pristine islands and the Caribbean lifestyle in places such as Bocas del Toro and Colón. In Panama, either the Caribbean or the Pacific will have what you're looking for.
Here is some of the best beachfront real estate in Panama to own a beach house…
1. Pedasí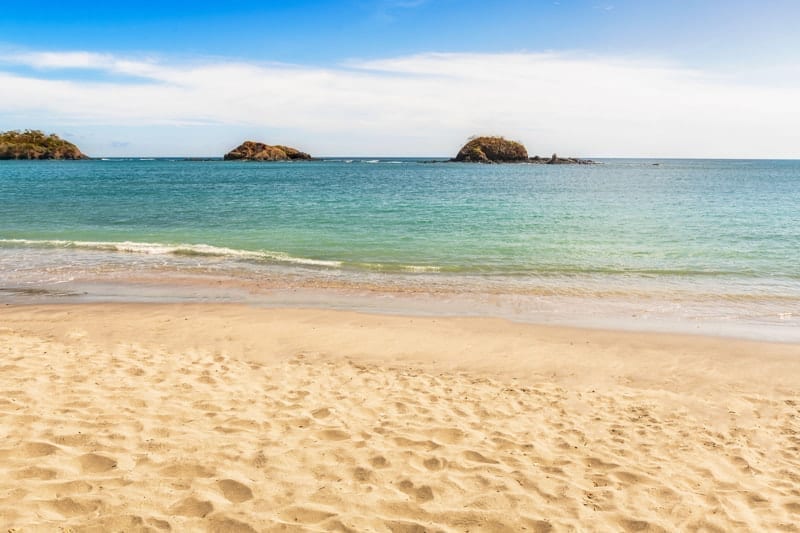 Pedasí would be our top recommendation for beachfront real estate in Panama, because it is one of the best places to retire. Pedasí is a small fishing town five hours away from Panama City in the Azuero region. This town is home to many beaches including the main four, Venao, Los Destiladeros, El Toro, and El Arenal, along with many others. You could buy a house in this town and be part of a great close-knit community. In this traditional town, expats are a part of the community.
You could live a walk or bike ride away from the beach. There's good infrastructure, good internet, and many activities such as surfing, snorkeling, hiking inland, etc. Pedasí is located within Panama's dry arc, meaning there's less humidity in the area and weather ranges between the mid-70s and the mid-80s Farenheit.
In this traditional town, people are friendly and welcoming, there's no difference between foreigners and residents, and everybody is part of the same community and look after one another. People move here for the lifestyle, to start a new business, to be close to the ocean, and to live a quiet peaceful life close to nature.
2. The City Beaches Area
Panama's City Beaches area offers a resort-style beach destination with soft sand and blue waters. On the outskirts of Panama City lies this beach corridor along the Pacific Coast. There are several hotel options, from basic to all-inclusive, and even luxurious. The City Beaches are close to Anton Valley, offering mountains for weekend exploring.
Stay at one of the area's all-inclusive resorts in Bijao, Playa Blanca, Farallón, or Buenaventura and enjoy luxurious accommodations with pool access. Chame or El Palmar is more residential and you can practice surfing and kitesurfing. Coronado was the first vacation residency community established in Panama's Pacific Riviera, and it has become the epicenter for an ever-growing side of Panama. In the coastal town of Coronado there are hotels, restaurants, a shopping mall, a private clinic, supermarkets, saloons, shops, hardware stores, and more.
The City Beaches area may not feel like a full-time community, because most people come in for the weekend to enjoy the beach and then leave. This place is ideal for a private and quiet beach retirement. It is one of the most visited beachfront real estate areas in Panama due to its proximity to the capital city with only an hour to two-and-a-half-hour car trip, depending on which beach you choose. There are also options for golfing, boating, fishing, snorkeling, motorcycling, horseback riding, beach volleyball, and surfing.
Get Your Free Panama Report Today!
Simply enter your email address below and we'll send you our FREE REPORT - Live And Invest In Panama: The #1 Retirement Haven In The Americas.
3. Bocas del Toro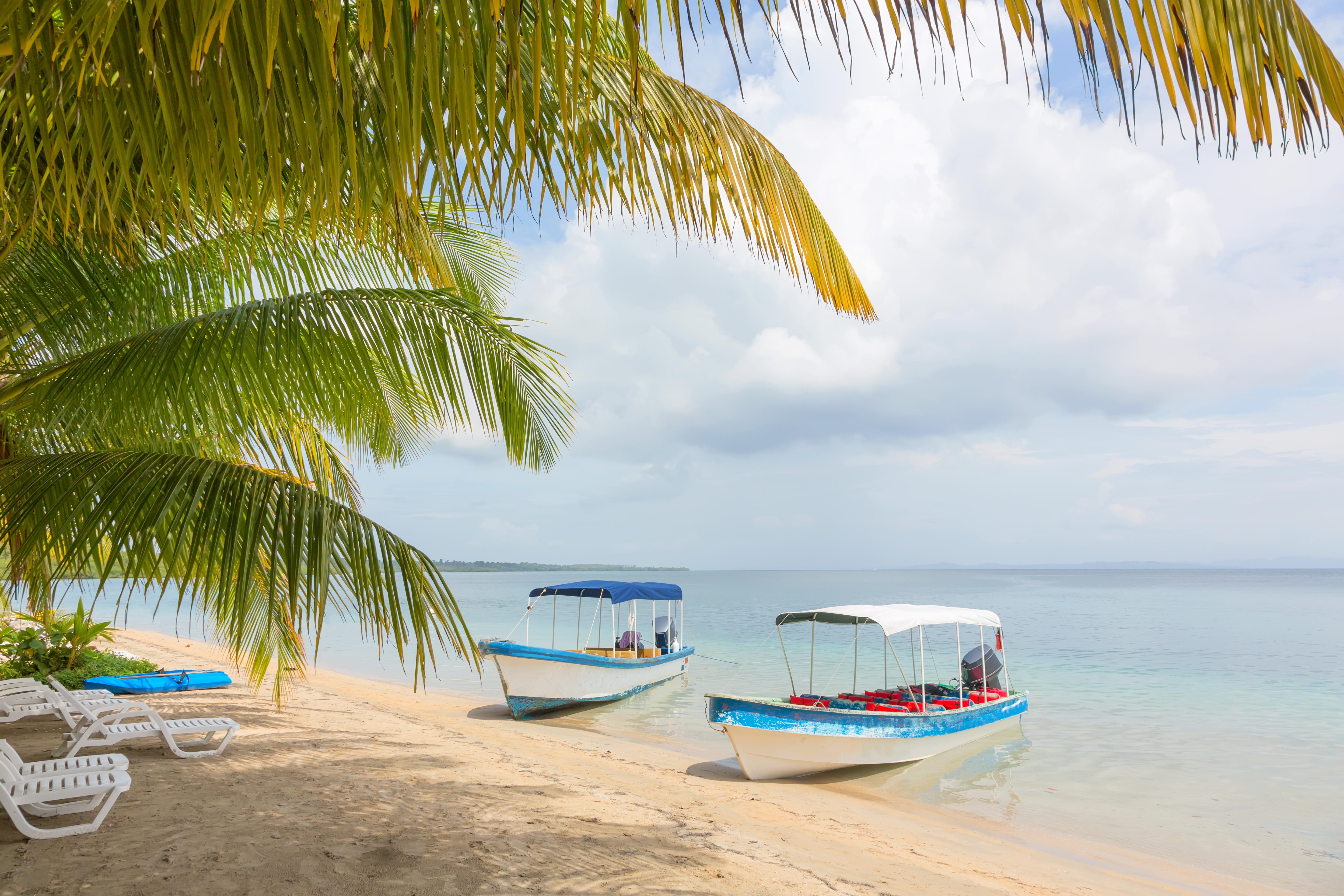 Bocas del Toro features the quintessential Caribbean style of beachfront real estate in Panama. It is composed of a chain of islands on the Caribbean Sea. Colón Island, also known as Bocas Town, is a great place to live. You'll find plenty of tourism and a good variety of expats and visitors, making it a perfect place to retire, or even open a small business. Here you can go snorkeling, surfing, fishing, or simply explore Bocas Town and its culture. If you choose to live on another island for more privacy and quiet, you'll want to return to Bocas Town for groceries and ATMs. Bocas Town is close to many beaches such as Playa Estrella and Playa Bluff which is great for surfing. To get to Playa Bluff, hop on a water cab for 20 min or bike through town for about an hour until you arrive.
4. Taboga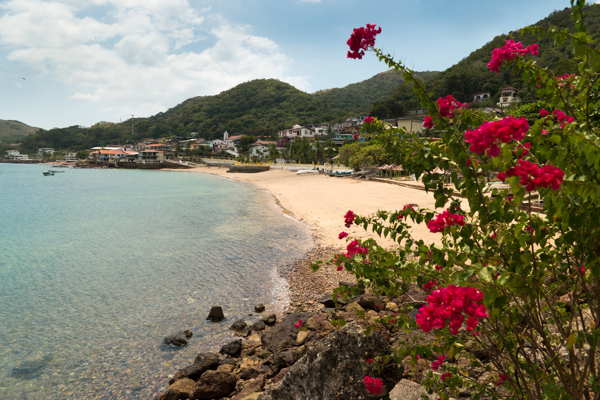 Taboga is a small volcanic island in the Pacific Ocean, also known as the Island of Flowers due to its abundant flora. This island is a 30-minute ferry ride from Panama City. Keep in mind that living on an island, things may be more expensive. The island is home to approximately 2,000 inhabitants. The community is small and everybody knows each other and takes care of one another. There's also a tight-knit expat community. You can enjoy long walks through the island jungle with incredible hiking trails up and down the hills along the coast. You can enjoy the beach, go scuba diving, swimming, snorkeling, and more.
5. Contadora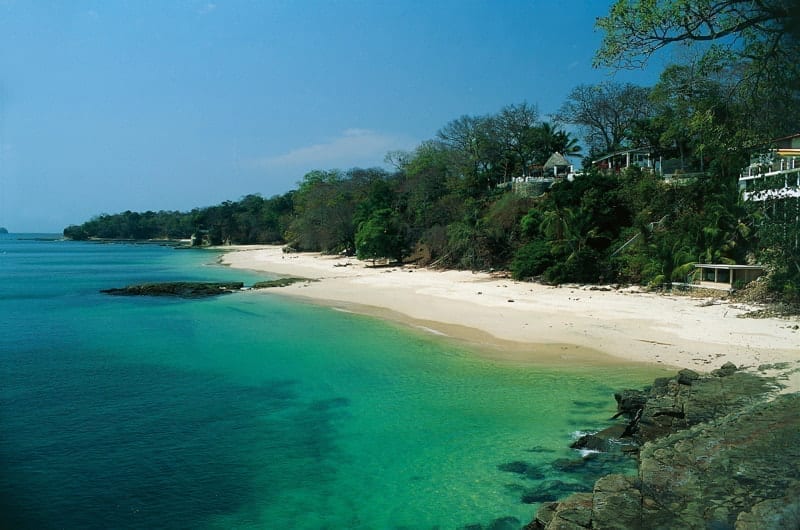 Contadora is a small island in the Pearl Islands Archipelago in the Pacific offering 1.2 kilometers of exclusive, relaxed island living. This island is served by a local airline, Air Panama, and a ferry. Contadora has 13 beautiful sandy beaches, turquoise water, coral reefs, and constant sea breezes. It is surrounded by a wide array of fish and marine life. Contadora is one of the best places to go deep sea fishing, and from July to October, as humpback whales transit through the Pacific, Contadora offers some of the best beachfront real estate in Panama to see them up close. Some activities around the island include paddle boarding, windsurfing, rowing, and snorkeling. Temperatures vary between 74°F to 89°F all year long.
You can visit the islands surrounding Contadora including Isla Saboga, Chapera, Mogo Mogo, Isla Pacheca, Isla Viveros, Isla del Rey, and Isla San José which is famous for sport fishing.
Sincerely,
The Editors of Live And Invest Overseas