Thailand is a south east Asian country rich in history and culture. Everywhere you go you'll find something exciting to do. From an urban escape to tropical parties, relaxing spas and jungle adventures, you can find many magnificent things to do in Thailand.
Take a peek at our top 10 things to do in Thailand.
1. The Grand Palace In Bangkok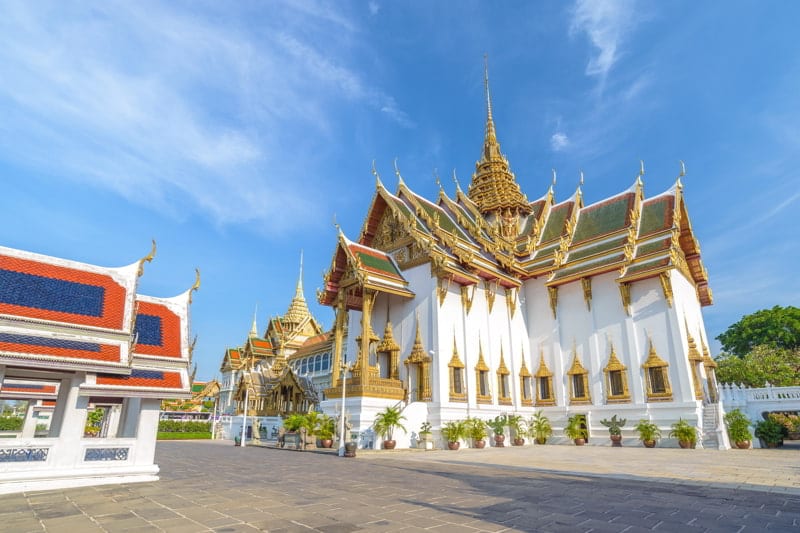 The Grand Palace in Thailand is historically one of Thailand's biggest attractions. It was built in 1782 and served as the home of the King of Siam, (and later Thailand), his Royal Court, and the administrative seat of government until 1925. The Grand Palace is used today for official events such as royal ceremonies and state functions.
The site is composed of a few buildings, gardens, courtyards, halls, and pavilions around open lawns covering 2,351,000 square feet (218,400 square meters). It is divided into several quarters including Wat Phra Kaew, the Temple of the Emerald Buddha, Thailand's most famous and sacred temple. The Grand Palace is still a working palace with royal offices located inside, but it is partially open as a museum for visitors.
2. Visit Ancient Cities, Temples, And Ruins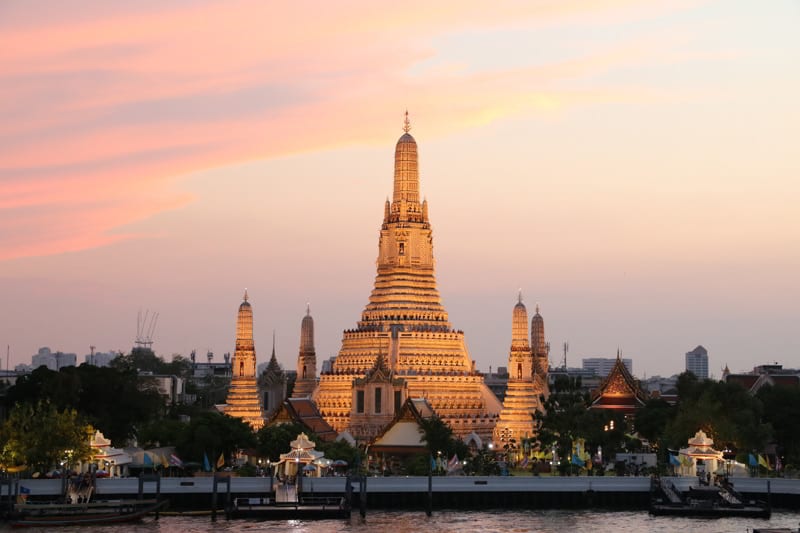 Most of the population in Thailand is Buddhist, and the religious influence is a clear part of the country's culture and traditions. In Thailand, Cambodia, and Laos, a wat is a Buddhist monastery or temple. Thailand is home to over 40,000 temples, some in ruins and some still standing.
It would be impossible to list them all, but here are a few recommendations of which temples to visit. When you visit a temple, your shoes must be removed, and you must wear appropriate clothing—no exposed shoulders nor skin showing above the knee.
Wat Arun, also known as the Temple of Dawn, is a temple on the banks of the Chao Phraya river dedicated to the Hindu God Aruna.
Ayutthaya Historical Park is home to what was once known as the Kingdom of Ayutthaya. The kingdom was founded in 1351 by King Ramathibodi I, and was destroyed by the Burmese army in 1767. It was named a national park in the '70s and in 1991, a park within the city was declared a UNESCO World Heritage Site.
Wat Rong Khun, also known as The White Temple in Chiang Rai, was once a temple which had been abandoned and left in ruins. In the '90s it was adopted by a local artist, and over the next several years he transformed the temple into one of the most impressive private art exhibitions in the country.
Wat Pho, also known as Wat Phra Chetuphon or the Temple of the Reclining Buddha, is the first temple in Thailand out of six to be considered a high royal temple. It's located north of Bangkok and was completed in 1788. It is home to the largest collection of Buddha images in Thailand. This place is considered the birthplace of the Thai massage, the earliest center of public education, and today it's home to a school of Thai medicine.
3. Go To A Market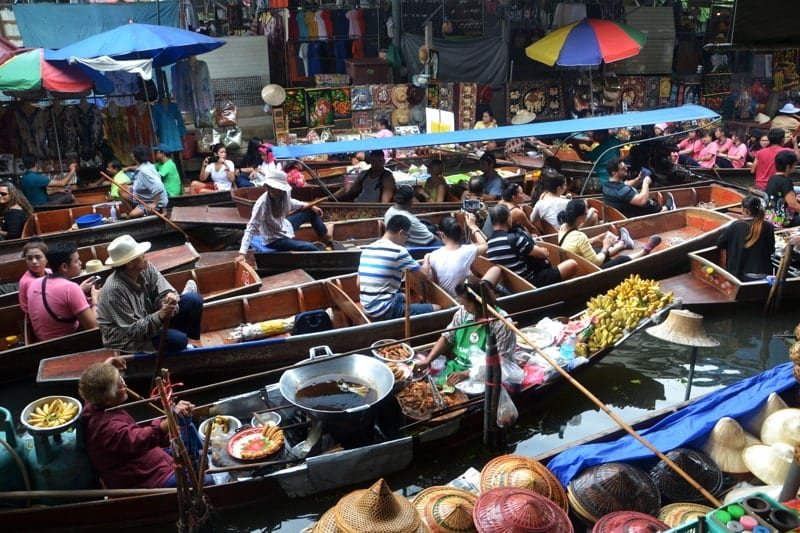 One of the most interesting things to do in Thailand is visiting a local market. You'll find all kinds of markets such as the wet market, which sell fresh foods, a floating market you can attend on a boat, or the regular old fashioned market blocks which are huge. You could spend days visiting different markets, and shop until you drop.
You can find anything you can think of in these markets, including a great range of food, clothes, jewelry, shoes, and even tech goods at a cheap price. It is appropriate to haggle at any market, but do so with respect, as haggling too low may be considered offensive.
4. Dance At A Full Moon Party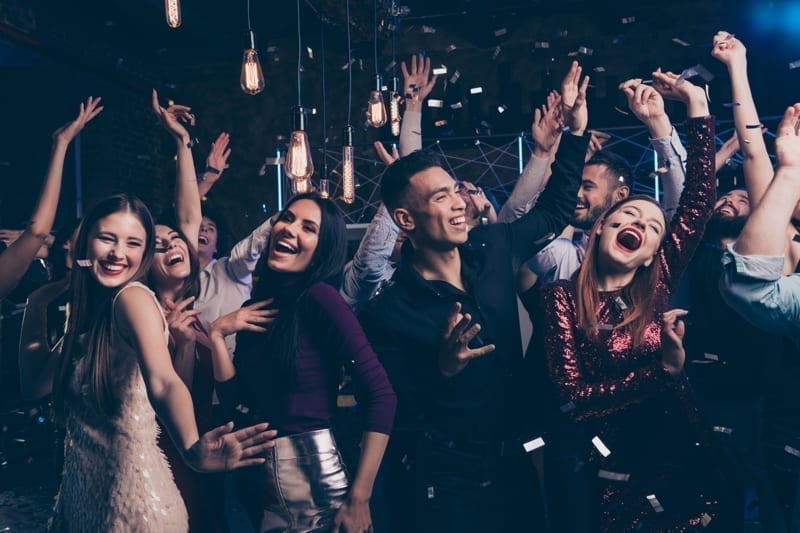 Did you really go to Thailand if you didn't go to a full moon party? The answer is probably no. Thailand's famous full moon party is an all-night party that originated back in the '80s, and became one of the top things to do in Thailand through word of mouth.
Mostly attended by tourists, the parties happen every full moon in several different islands across the country. The full moon party is a unique experience you must try at least once in your Thailand itinerary. Dance the night away on the sand and watch the sunrise the next morning.
5. Visit An Ethical Elephant Sanctuary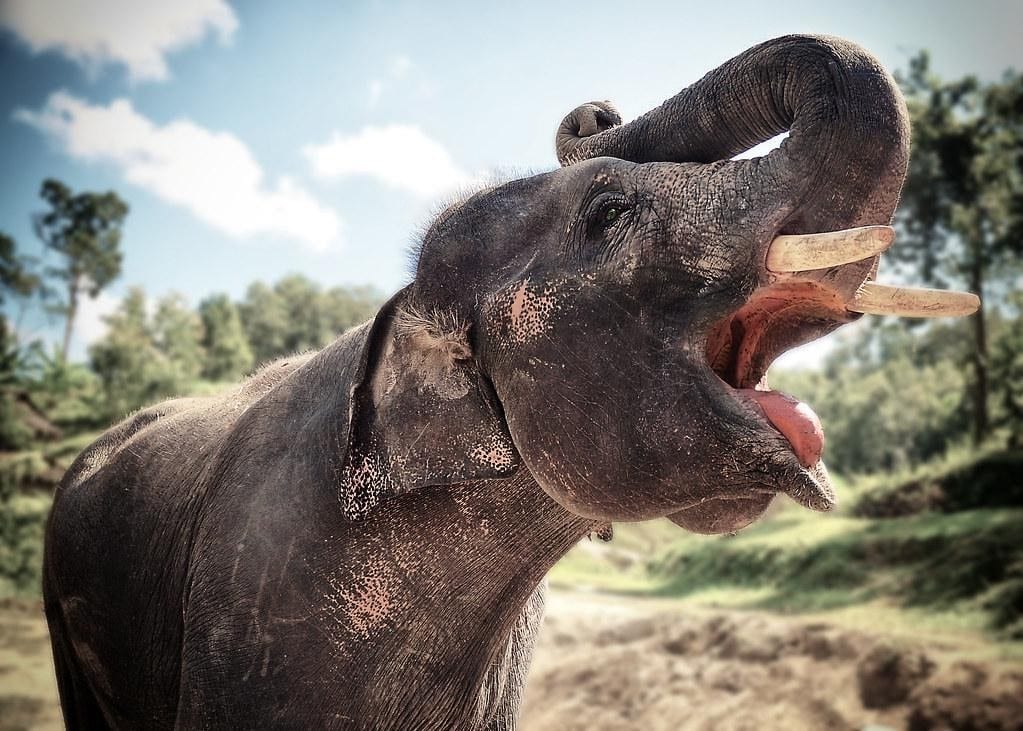 Elephants are an important part of Thailand. Riding on an elephant's back is on many people's bucket list of things to do in Thailand, but this activity is not good for the elephant's welfare. Riding elephants actually harms this prestigious animal, because they are not meant to carry weight. Instead, head over to an elephant sanctuary, where you can engage with the elephants without harming them. You can walk alongside the elephants, bathe with them in the river, prepare their food, feed them, and watch them interact on the grazing grounds.
6. Learn To Dive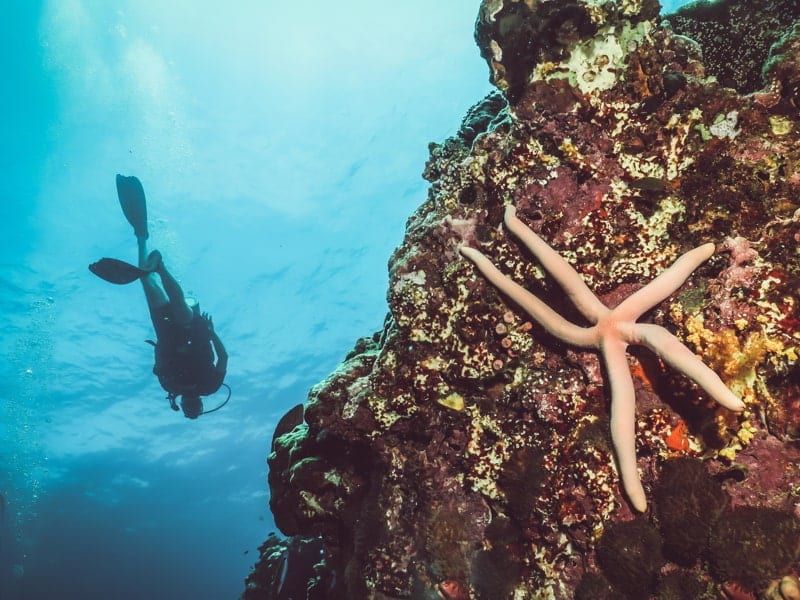 Thailand's southern coast and tip border the Gulf of Thailand while the west coast runs along the Andaman Sea, offering more than 349 diverse diving spots. The tropical weather and warm crystal-clear waters offer great visibility to observe the marine flora and fauna in the area.
Diving is one of the cheapest things to do in Thailand, in fact, they have the second cheapest place in the world to learn diving. You can find different professional divers to give you lessons for one day or more to learn to dive. Some of the best diving spots are the Similan Islands, Richelieu Rock, Sail Rock, Koh Tao, and Koh Haa, to name a few.
7. Get A Thai Massage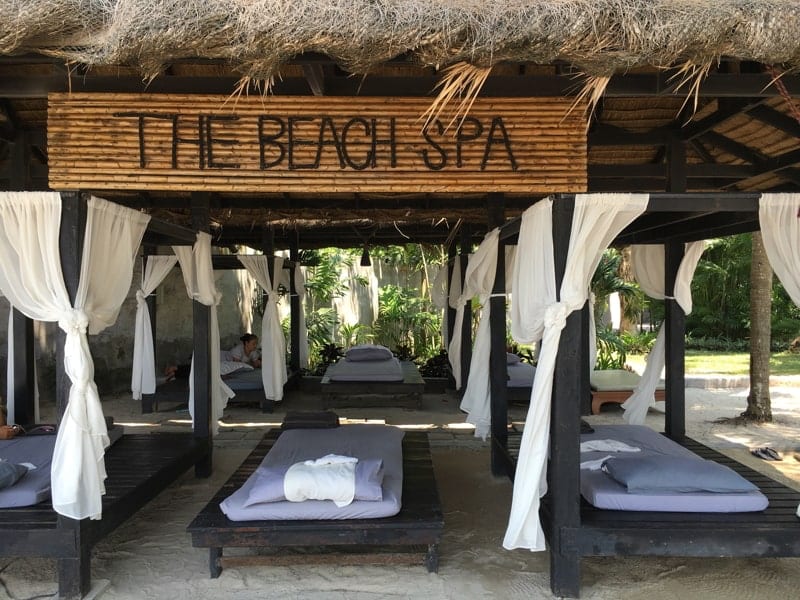 Thailand is home to the revolutionary Thai massage. It is rumored to have originated specifically in Wat Pho, so there's no better place to try this kind of massage. The masseuse will stretch, rock, and pull your body into yoga-like positions which will in turn ease your anxiety, relieve headaches, reduce joint pain and stiffness, increase flexibility and range of motion, and revitalize you with energy.
8. Have a Water Fight During Songkran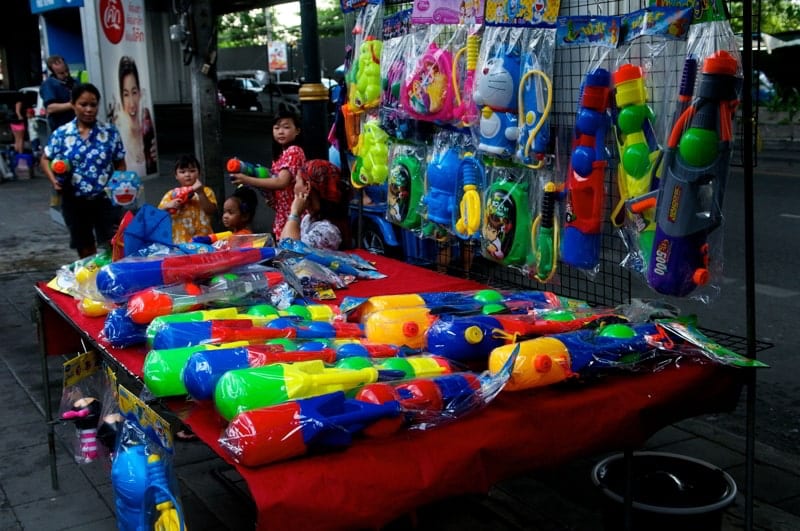 Songkran is the national Thai traditional New Year's holiday. The word Songkran means astrological passage, meaning change or transformation. The new year is essentially celebrated following the solar calendar, when the sun moves from Pisces to Aries, into the first astrological sign of the zodiac. The celebrations include water, considered the most important natural component because it is believed to wash away sins and bad luck.
Crowds of people hit the streets with buckets of water and water pistols to soak each other. Thai people also celebrate by appreciating their elders and spending time with them. In the Buddhist temples, water is poured over the Buddha images and on the hands of Buddhist monks as a sign of respect.
9. Get To Know The Hill Tribes In Northern Thailand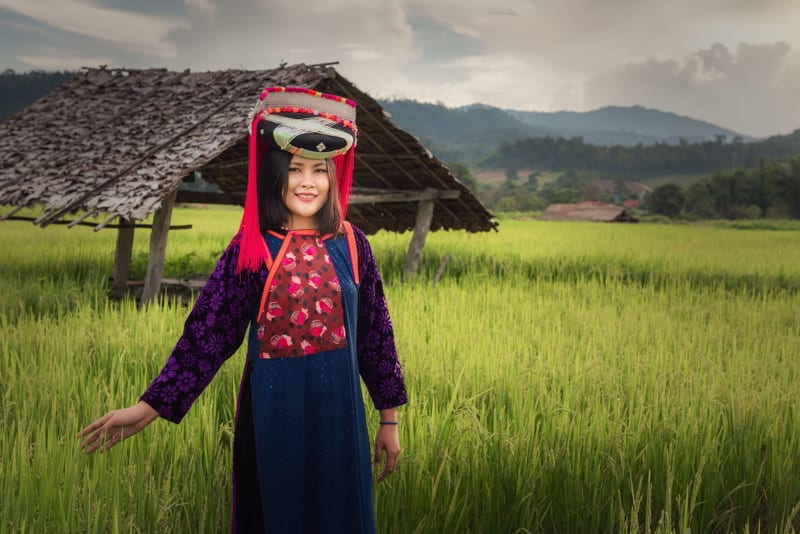 This may be one of the-least known amazing things to do in Thailand, but it shouldn't be missed. In the mountain range of northern Thailand, in the Chiang Mai province, seven hill tribes reside. The hill tribes are named Karen, Lahu, Hmong (also known as The Meo), Lisu (also known as the Lisa), Akha, Mien (also known as the Yao), and Paduang. Living at elevations higher than 1000 feet, the independent hill tribes resist integrating into the Thai culture and society. The tribes each have their own unique customs and traditions. It's worth your time to get to know one of the most intriguing sides of Thailand.
10. Take A Street Food Tour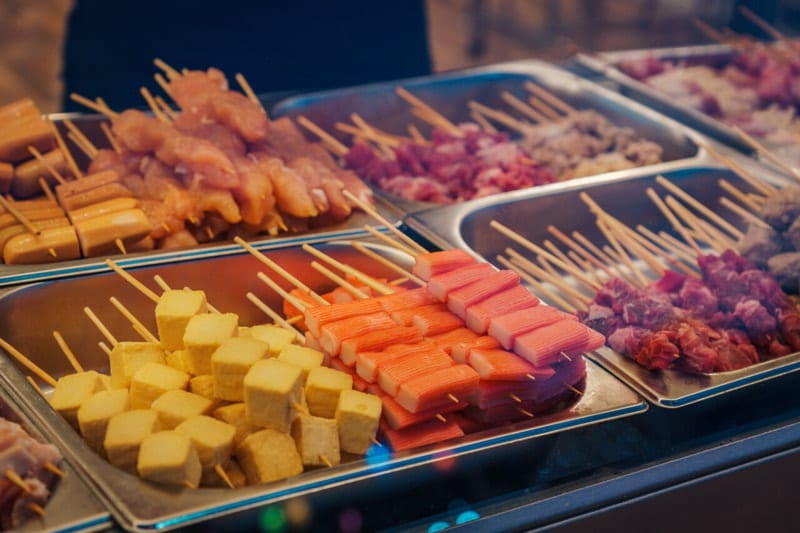 Thailand has rich cuisine, full of flavor and infinite combinations. One of the best things to do in Thailand is to try a variety of Thai cuisine. Walk the streets, where you'll find authentic food the locals eat daily. For an affordable price, a local will take you around to sample the street food, explain what it is, and what it is made of.