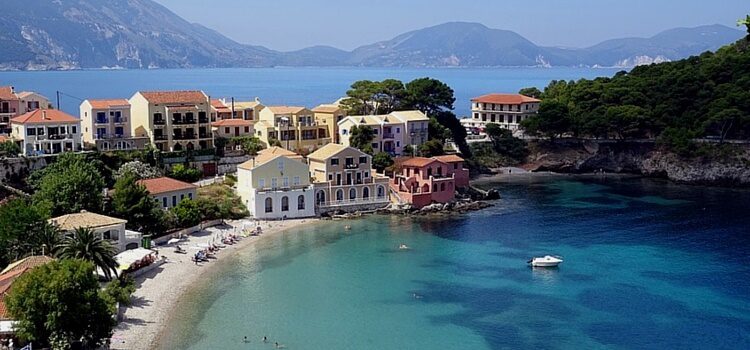 Greece is a picturesque Mediterranean nation with a longstanding history and deep rooted traditions. In terms of shaping the world we live in today, Greece has been one of the most influential countries. Its long history and rich culture have made it an integral part of the global development over the last several centuries. The Greek language has been around for nearly 4,000 years. Located in Southern Europe, the country is also a member of the European Union.
The country has some of the most iconic shorelines the world over. The waters off the coast have a range of colors from green to blue and anywhere in between. Greece has nearly 8500 miles (13676 km) of awe-inspiring coast.
Greece is one of the most population tourism destinations in the world, receiving over 18% of it's GDP from tourist spending. Popular destinations in Greece include Athens, Mykonos, and Crete. People flock to the country to to get a glimpse of its many historical sites, temples, towering mountain views, and of course the breathtaking beaches. The country is however as diverse as it is popular, with architectural and landscape varying across its regions.
Greeks are well-known for their high standard of living, hospitable nature, and traditional Mediterranean food. This is known as one of the safest places to travel in the world. For retirees concerned with health, the Greek health care system is rated among the best by the WHO.
[bs-classic-listing-3 columns="3″ show_excerpt="1″ title="More from Greece…" hide_title="0″ category="3400″ count="3″ featured_image="0″ ignore_sticky_posts="1″ tabs="" tabs_cat_filter="" pagination-show-label="0″ pagination-slides-count="3″ slider-animation-speed="750″ slider-autoplay="1″ slider-speed="3000″ bs-show-desktop="1″ bs-show-tablet="1″ bs-show-phone="1″ paginate="more_btn_infinity" override-listing-settings="0″ _heading_1="" _heading_2=""]