Thailand Visa And Residency Information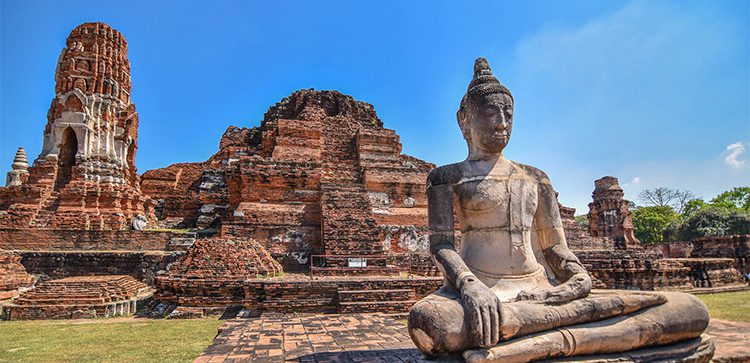 Thailand: Expat Life in the "Land of Smiles"
Thousands of foreigners have settled in Thailand, in world-renowned resorts such as Koh Samui, Koh Lanta, and Phuket, in cities including Bangkok, Pattaya, Chiang Mai, and Chiang Rai, and in the smaller towns of Hua Hin, Cha-am, and Pai. It's rare to find a town in Thailand that doesn't have at least a few foreign residents.
There's a lot to like in Thailand: Breathtaking beaches, friendly locals, and well-established expat communities are just what's on the surface. Beyond these attractions, Thailand boasts excellent health care (sometimes one-fifth the cost of U.S. health care) and easy retirement visa options.
A would-be retiree would have no trouble enjoying life here… there is a large and established expat community, plenty of golf courses, excellent medical and dental care, and all the services and amenities that an expat could want. Plus, the geography offers everything from misty mountains to pristine beaches.
The real kicker though, is the price. Thailand is arguably the cheapest place on Earth to live well. While affordable luxury is available, you can live on a very modest budget, thanks to US$1 pad thai lunches and US$11-a-night hotels (including breakfast and free WiFi).
[See Thailand's Low Cost of Living]
Bangkok is a popular choice among retirees who appreciate its cosmopolitan flair, vast variety of entertainment venues, shopping, and warm, tropical climate. The city's proximity to beach resorts is another plus. Pattaya and Cha-am are just two hours from the city, and the retirement haven of Hua Hin is less than three hours away.
Many foreigners come to Bangkok to work. The demand for English teachers is insatiable, as is the market for skilled employees in many other industries. If you have at least a bachelor's degree and a willingness to work, you will have no difficulty finding a job in this city.
Residency In Thailand
U.S. citizens may enter Thailand without a visa. They can remain in the country as a tourist for a maximum of 30 days. If you wish to stay longer than 30 days, you need a "long-stay tourist visa" in your passport before you leave the United States. Visitors must use the visa within 90 days of issue and allows for a stay of 60 days. After arrival, you can renew your tourist visa twice (each time for an additional 30 days). To remain in Thailand longer than 90 days within a six-month period, you'll require a valid Thai visa.
It used to be possible to stay indefinitely in the country with a tourist visa, making visa runs to a neighboring country every month or so. However, these laws changed a few years ago. Now a foreigner who wants to live in Thailand long term needs a visa and Thailand actively polices visa overstays; if you overstay your visa, you will be subject to fines (accumulated daily) or detention.
Residency Visa Options in Thailand
Thailand offers several residency visa options. Retirees typically want the nonimmigrant O-A (long-stay) visa. To qualify, you must be age 50 or older at the time of application, have completed a satisfactory police records check, obtain a medical examination, present a certificate of health, and deposit 800,000 baht (currency conversion here) in a Thai bank for at least two months prior to making your application or be able to prove that you receive a pension of at least 65,000 baht (currency conversion here) per month.
As a practical matter, it is much easier to obtain a retirement visa in Thailand than it is to get, for example, the Malaysia My Second Home visa in Malaysia. The financial requirements are less in Thailand, too.
Residency in Thailand can lead to naturalization in this country, but there are several requirements, including renunciation of prior citizenship.
Passive Cash Flow To Support Your New Life Overseas We have two agendas in Panama City this week.…
Read More...