For five years running, we've named Portugal's Algarve coast as the world's #1 place to retire overseas.
Why do we say that this part of this country qualifies as not only a top option for a new life in Europe, but, in fact, one of the world's best places to spend time today?
Let's count the ways…
1. Great Weather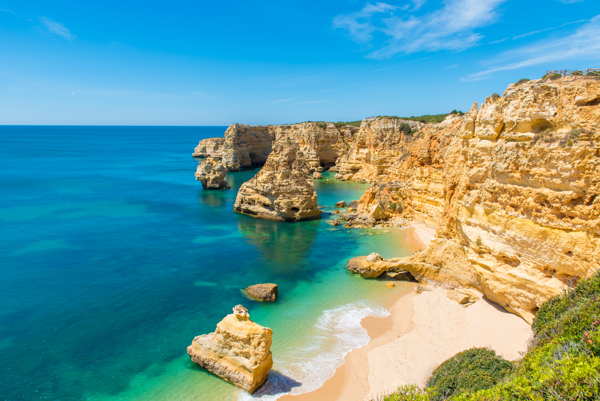 This region enjoys one of the most stable climates in the world and 3,300 hours of sunshine per year, meaning more sunny days than almost anywhere else in Europe. As a result, the Algarve has a long-standing reputation as a top summer destination among European sun-seekers and a top winter retreat for those looking to escape Northern Europe's coldest months. The Algarve has no bad weather months, but it does have a winter. January and February can be cold enough that you'll want a coat. The best months can be September and October, when the summer crowds have gone but the weather and sea temperature are still ideal.
2. Safety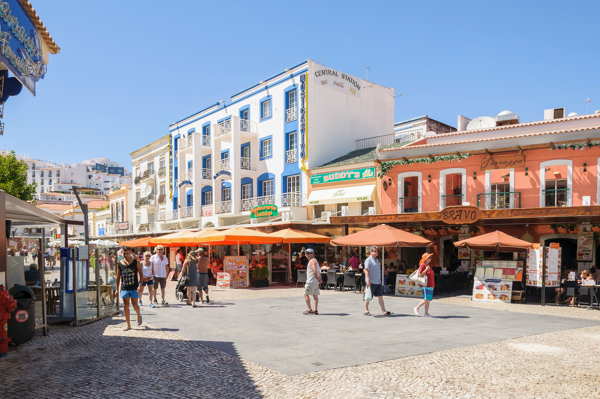 Portugal ranks as the 17th safest country in the world. Violent crime is rare, and petty crime is limited to street crime during the busy tourist season. As well, this country has managed to keep itself separate from the immigration crisis that is playing out in other parts of Europe.
3. Good Infrastructure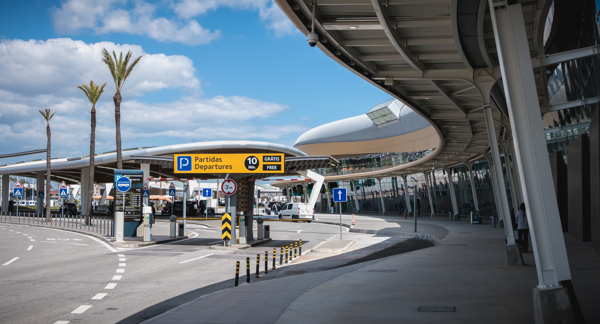 Portugal and the Algarve have enjoyed important infrastructure investments in recent years, specifically to do with the country's highway network and airports. As a result, this is an easy region to get around and also a great base for exploring all of Europe and North Africa.
4. International-Standard Health Care Available For A Very Low Cost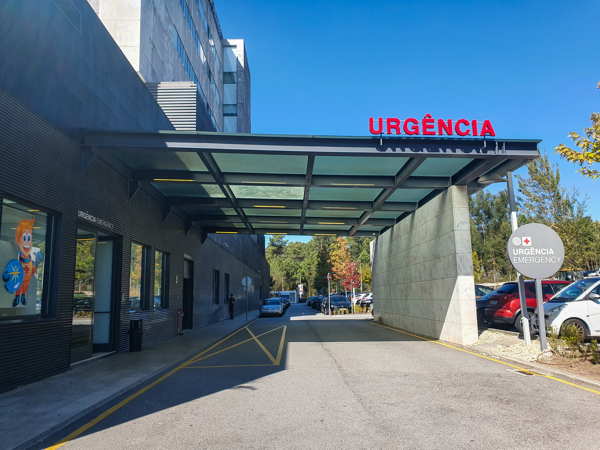 As a result, medical tourism is a growing industry in the region, in particular for cosmetic, hip replacement, and dental specialties.
5. Golf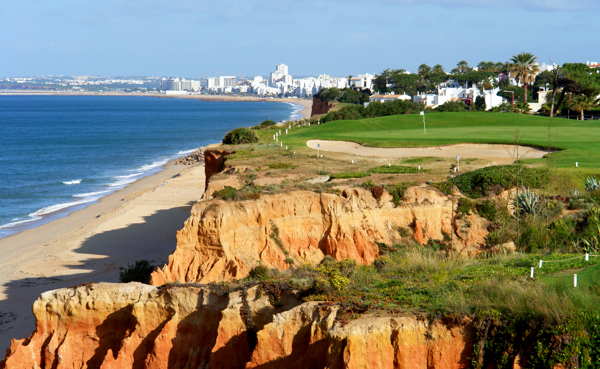 The region boasts 42 courses in less than 100 miles and is recognized as a top golfing destination in continental Europe and the world.
6. Great Beaches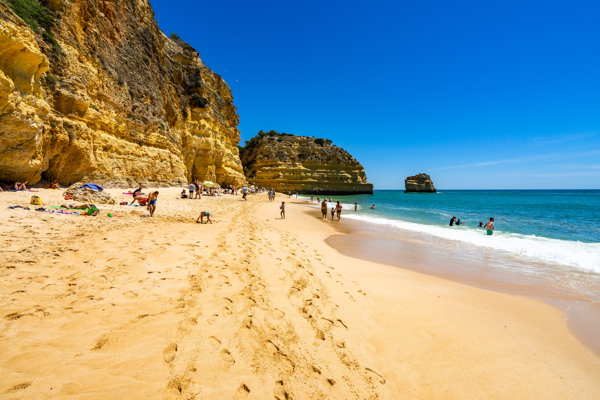 The Algarve's 100 miles of Atlantic coastline are punctuated by jagged rock formations, lagoons, and extensive sandy beaches, many awarded coveted Blue Flags from the European Blue Flag Association. The water off these shores is azure, and the cliff-top vistas are spectacular. Most beaches have lifeguards during the summer season. Note that restaurants and snack bars are sometimes open only seasonally.
7. Affordable Cost Of Living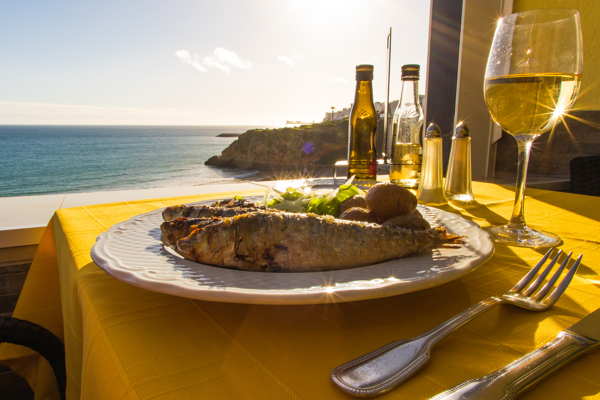 The cost of living in Portugal is among the lowest in Western Europe, on average 30% lower than in any other country of the region. A couple could live here comfortably but modestly on a budget of as little as 1,300 euro per month. With a budget of 2,000 euro per month or more, you could enjoy a fully appointed lifestyle in this heart of the Old World.
8. For The Reasons Described Above, English Is Widely Spoken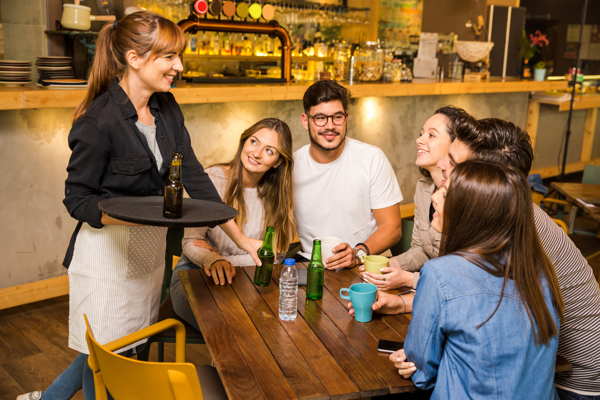 Living here, you could get by without learning to speak Portuguese… though any effort to learn the local language is a show of respect and appreciated.
9. Healthy Living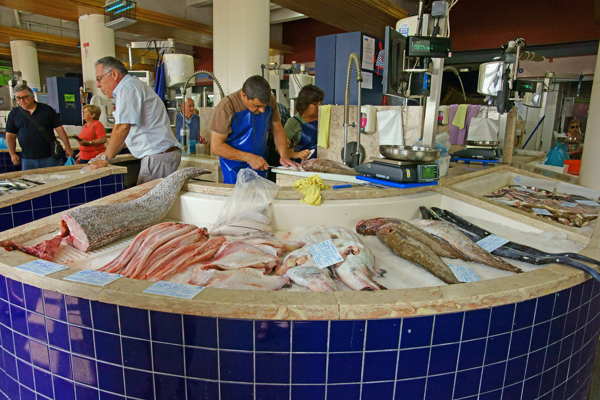 The Portuguese are the biggest fish eaters per capita in Europe, and fresh fish of great variety is available in the ever-present daily markets. The abundance of sunshine in this part of the world means an abundance of fresh produce, too, also available in the local markets. Meantime, pollution rates are low, and streets, towns, and beaches are kept clean and litter-free.
10. Retirement (And Sometimes Other) Income Is Not Taxed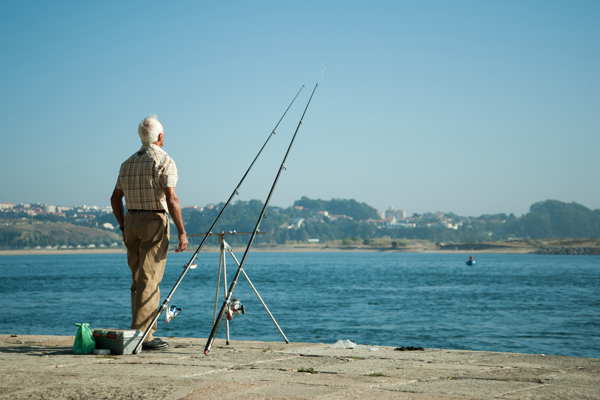 Recent legislation allows resident foreign retirees to receive pension income in the country tax-free. The law also provides for reduced taxation on wages, intellectual property, interest, dividends, and capital gains under certain circumstances.
Thinking bigger picture, Portugal offers two advantages that make the idea of spending time here more appealing today than ever.
First, Portugal boasts the most user-friendly residency options in the Euro-zone. If you'd like to live in the country full time you can arrange to do so simply by showing a reliable income of at least 1,100 euro per month. Many countries offer similar residency programs based on guaranteed income; however, these are typically targeting foreign retirees and come with age restrictions.
That is not the case in Portugal. Anyone of any age who can prove income to meet the requirement can be granted the right to remain in Portugal long term. This is the easiest residency hurdle of any country in Europe and, indeed, one of the easiest of any country in the world.
The second compelling current advantage of spending time in Portugal is the relative strength of the U.S. dollar versus the euro. If you have income (earned, investment, or retirement) in U.S. dollars, it goes further in Portugal right now than it has in many years.
European retirees and sun-seekers have recognized all that the Algarve has to offer for a long time. Beyond Europe, the Algarve has been largely ignored. This is changing. If you're looking for a Continental lifestyle and don't have the budget for France, Italy, or Spain, you should get to know Portugal better.
Kathleen Peddicord
Comments