For me, living abroad was always a given. I spent my childhood and teenage years dreaming of how I would explore the globe when I grew up.
As my college years came to a close and graduation approached, I leapt at the chance to relocate to Panama, a country that had stolen my heart two years before.
However, as the COVID-19 pandemic ravaged the world, my excitement and anticipation quickly plunged into frustration.
I decided that despite the obstacles, I was going to make my dream a reality. As I write this article from the balcony of my apartment in Panama City, I'm proud to say I made it and that you can, too.
Finding A Job
This was by far the most challenging aspect of my move. I began my job search in December 2020, when the Panamanian economy was at its lowest point.
I spent the next three months contacting new agencies every day, inquiring about open positions. The response I received was the same each time: "Our apologies, due to the pandemic we're not currently taking any new applications."
Eventually, a friend directed me to Expat Exchange's Job Listings in Panama page, where I found my current position at Live and Invest Overseas.
Expat Exchange posts a variety of employment opportunities ranging from video production specialists to marketing assistants to sales positions. Many are specifically seeking expats and native English speakers. This resource is a valuable starting place if you're also relocating to Panama in the COVID-19 era.
Renting An Apartment
By word of mouth, I found a simple three-bedroom apartment on Avenida Transístmica, in a centrally-located area of the city. The rent is US$600 monthly, which I split with my two roommates.
The main challenge I encountered during my search for an apartment was the high cost of living in Panama. Areas popular among expats, such as El Cangrejo and Punta Pacífica, tend to be significantly more expensive.
I prefer to live surrounded by locals because it provides an outstanding opportunity for cultural and linguistic immersion.
Certain landlords have shortened the length of their lease agreements due to the pandemic, and mine is currently a six-month arrangement with the option to renew when the lease expires. I appreciate the flexibility, but I realize that this could be an inconvenience for others.
If you're on the hunt for an apartment in Panama City, I recommend checking out Encuentra 24's website. You'll find opportunities for leasing and purchasing apartments, homes, beach houses, offices, and more in all provinces of Panama.
The site lets you filter your search according to location, price, number of rooms, and size. It's straightforward and easy to use.
Keep in mind is that hot water, dishwashers, and drying machines are not a given here, and if these amenities are important to you, be sure to inquire beforehand as to whether the apartment or home has them. Real estate with these amenities is likely to be pricier.
Moving To Panama
Flying into Tocumen International Airport from the States can be expensive… I booked my flight two months in advance with American Airlines.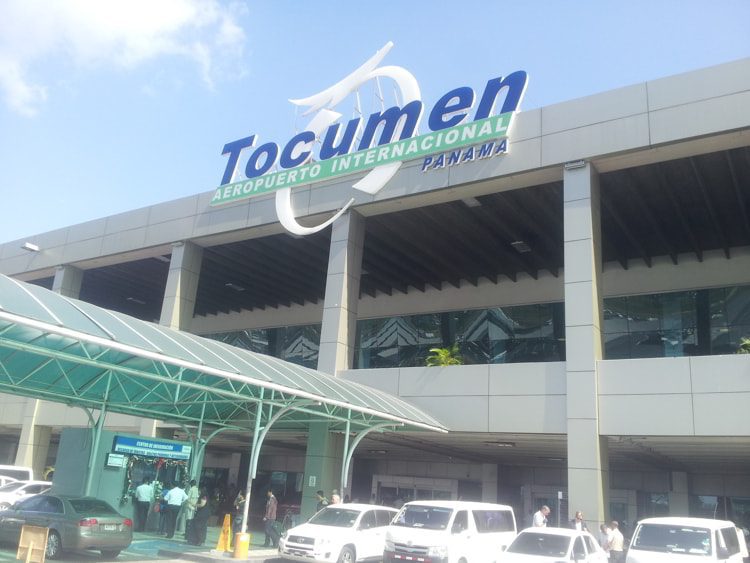 I paid US$310 for a basic economy seat, and the ticket came with an added advantage: due to the uncertainty of the pandemic, I had the option of cancelling my flight at any time.
I like to use Expedia when booking flights because it offers you the most affordable options as well as the ability to rent a car, hotel room, or a package with all three at a reasonable rate.
When you land in Panama City you will be required to take a COVID-19 test, even if you're already vaccinated. There are two different labs in the airport: one for arrivals from Africa and South America and the other for travelers from the United States and other areas with lower transmission rates.
I made the mistake of waiting nearly an hour in the wrong line because they weren't clearly marked. To avoid doing the same, ask one of the security guards to point you toward the correct laboratory. Once the technicians take the sample, they'll ask you to wait half an hour to receive your results. You will then present your card as you pass through customs.
Once In Panama
The first thing I did after landing in Panama was open a savings account in Banistmo Bank. If you're trying to decide which bank to use, Banistmo is a great option because opening an account is easy.
The only documents I was asked to provide were my employment contract and passport. The entire process took less than an hour. Banistmo offers a mobile banking app where you can view your balance, make transfers, and pay various bills such as internet and mobile data.
Purchasing a SIM card in Panama is a relatively easy process. You'll have various options to choose from, but the major carriers here are Claro, Tigo, Digicel, and + Móvil. I prefer Digicel because it's the fastest mobile network in Panama and offers unlimited LTE data. It is also highly affordable; my current plan only costs US$10 per month.
Once you decide what carrier you want to use, be sure to ask for a list of their plans with prices. Certain places will try to sell you the most expensive plan because they see you as an unsuspecting foreigner. This happened to me, and I ended up paying over three times the cost of my current plan for the same amount of coverage.
Remember to take your passport; they will certainly ask to see it. Actually it's a good idea to bring your passport with you everywhere you go in Panama. I've been asked to show my passport while paying more than a dozen times.
I was surprised at how easy it is to navigate the public transportation system in Panama. A wide network of metro and bus lines throughout the city facilitates travel without a car—therefore avoiding the infamous traffic here.
Metro cards cost US$2 and can be continuously recharged to use on the metro, with each trip costing 35 cents, and on the bus, with each ride costing 25 cents.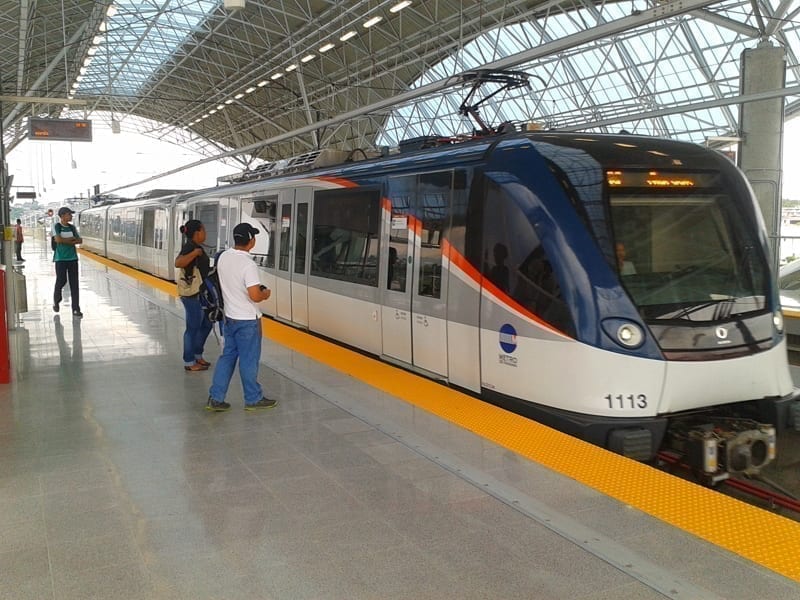 A word of caution about transportation: yellow taxis are everywhere, but you should avoid using them. They tend to overcharge, especially foreigners, and their driving can be dangerous. Uber and inDriver are better alternatives, with the latter allowing you to choose your own fare.
I arrived in Panama City a month and a half ago, and I've had the opportunity to travel, make local friends, and volunteer at a non-profit humanitarian organization.
Looking back, I couldn't be happier to have moved here when I did, even with the added pressure of the COVID-19 pandemic. My experience is proof that you don't need to postpone your move to Panama, and that with a bit of extra effort and creativity, you also can make this beautiful and unique city your home.
Gabrielle Wells
Panama Insider