I recently moved to Ambergris Caye, Belize, from Portland, Oregon…
While preparing for the move, I was told again and again that it wouldn't work out… that I'd be returning back home to the United States before the year was up…
As I sit on my lanai, the gentle breeze wafting up from the ocean just steps away, I can't help but wonder what would cause someone to pack up and move back home…
How could this paradise fail to deliver?
I have a hard time finding fault with paradise, especially Belize's brand. The turquoise waters and wind-rustled palm fronds that are now my day-to-day life are hard to argue with.
Yes, there are hostile mosquitoes and Belizean bureaucracy, which can be a big headache.
Still, everything my partner and I loved about the Caribbean as tourists is still here now that we're residents.
Locals hypothesize that too many expats try to recreate the lives they had in the States here in Belize.
"When they try to make their life here like it was there, they are miserable," more than one Belizean has told me.
While I believe in tradition and maintaining one's culture, I can see their point.
One thing people struggle with in the here-versus-there adjustment period is food. For most of us, living in Belize means adapting… cooking in a new way with new ingredients.
When I moved here, I promised myself I'd avoid American convenience food for cost and health reasons. Embracing Belizean food has required abandoning beloved recipes and long-trusted products. Instead, I improvise using what's available.
Belizeans Love Coconut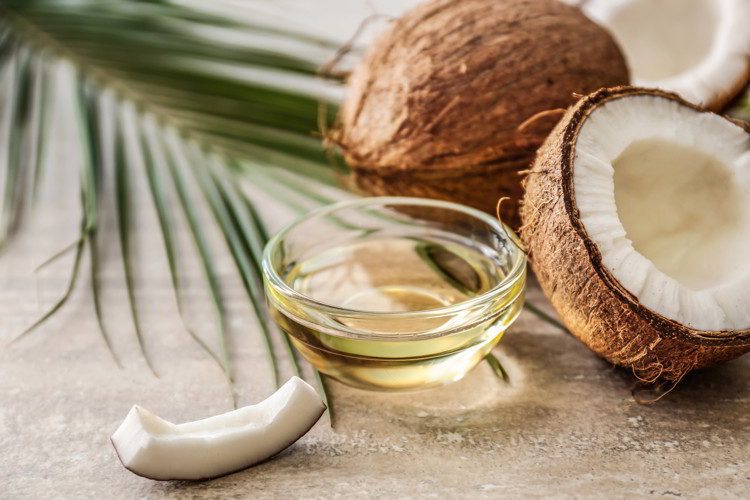 Back in Oregon, the only coconut products I was familiar with were sweetened flakes, toasted chips, canned milk, and, more recently, bottled coconut water.
I'd eye the imported fuzzy husks and wonder how on Earth you work with them. I never pursued my curiosity, opting instead to pay for the convenience of machine-prepared coconuts.
On a recent shopping trip in Belize, I visited the roadside stands (consisting of folding tables and coolers) where you find the best local produce. These are the places where most locals eat, rather than in fancy sit-down restaurants.
Meeting Maria And Learning To Cook With Coconuts
I met Maria, the self-appointed "Coconut Lady," at one of these stands and quickly succumbed to her marketing efforts. I defy you not to do the same when her sales pitch and booming voice are propelled in your direction.
Maria is a fast-talking lover of all things coconut, even making her own fragrant coconut oil. She sold me a gallon of fresh coconut water and a handful of cooking tips to go along with it.
She also convinced me to buy a large bag of coconut flesh. It was about the same size as the gallon jug of water. To say it looked unappetizing would be an understatement. It looked like slimy fish flesh. Without knowing exactly what I'd do with it, I bought it.
This brings me to my first question for anyone thinking of moving to Belize (or any foreign country): How open are you to trying new things?
Coconut flesh is rather bland… I thought about adding it to my morning fruit plate, but a little would go a long way.
After some research, I learned I could make coconut milk from it easily once my food processor arrived. (My things that didn't fit in a suitcase are currently on a cargo ship somewhere between Florida and Belize.)
From there I could make coconut yogurt… and I'm totally excited to try these new recipes out.
For now, I've been dehydrating the coconut flesh into chips. My condo smells amazing, and I have a novel snack that visitors love. I plan to save some of the flesh for a while, too. Maria said it should keep in the refrigerator for seven days.
I also have a new fish stand that a local introduced me to, and Maria says wrapping the fish in the coconut flesh is delicious. Her advice for coconut rice was off the charts, so I'm eager to try her next suggestion.
In just a few weeks in Belize, I've already learned a valuable lesson…
Without getting over my qualms about trying something new, I wouldn't have this glorious scent filling my apartment and a unique bag of homemade treats on my counter.
These were the benefits of overcoming the fear of the unfamiliar and embracing being taught something completely new by someone I didn't know.
A lot of us battle between the desire for everything to stay the same and the desire for novelty and newness…
One of the keys to success here in Belize is embracing the novel.
Leave as much of your previous life behind as possible, including familiar foods. You never know what new source of comfort and enjoyment you'll discover.
Noel Delacruz
Belize Insider