My first mistake was falling in love with a Tiffany lampshade at an Italian flea market. There was some minimal damage to the stained glass, but I thought it was a fair price—300 euros (about US$340 at the time of writing). That was before I found out it came with a 35-pound bronze sculpture to hold up the lampshade. Surely that made it an even better deal…
My magical carpenter husband managed to find a box to fit the round lampshade. This box measured exactly 62 linear inches (length plus width plus height), which is the maximum size package United Airlines, the airline I usually fly, accepts as checked luggage. Unfortunately, even though I marked "glass," "fragile," and "this side up" all over the box, it was put right on the conveyer belt on its side.
While traveling through San Francisco, I found a saintly, old-school, stained-glass expert who noted the lamp had been squished and torqued, inappropriately repaired in the past with silicone epoxy—it was horrid to get off—and in need of much more repair than I first suspected. I left it with him for several months, after getting his agreement that he could store it for me.
Meanwhile, my husband carried the brass lamp base home from Italy in a duffel bag because, at 34 inches in height, it was too tall to fit in even the largest suitcase. "Why didn't you tell me it was in two parts?" he asked me when he arrived home. It wasn't in two parts when I packed it—I had wrapped the most fragile piece as well as I could, clearly to no avail.
Shipping My Beloved Lamp To Belize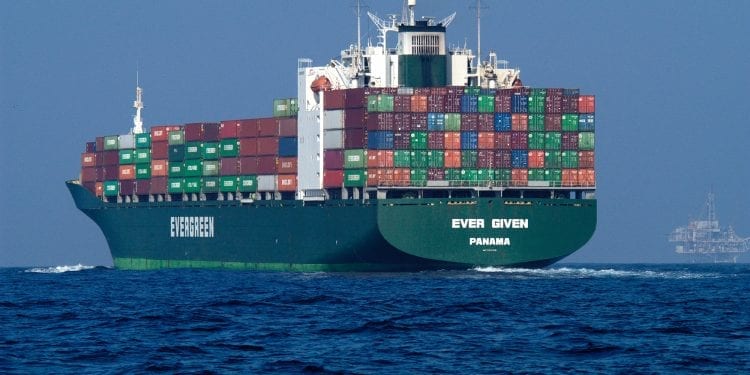 Several months later, I picked up the lampshade in San Francisco. Hours of loving care to restore it cost me only US$132. I carried the box to FedEx, where I had to guide the front-desk clerk into finding how it could be sent to Belize. Initial inquiries had told me it couldn't be—which I knew was incorrect because I'd already checked with the FedEx office, cleverly disguised as "Exodus Travel," right in San Ignacio. We filled out the triplicate forms and chatted. I insured the lampshade for US$300, even though it was worth more to me, because I knew that customs would see what I insured it for and assess me that much on its arrival in Belize. I was astonished to have a choice of US$1,100 or more, depending on when I wanted it to arrive. At that point, it was my last afternoon in San Francisco and I handed over my credit card.
Although FedEx had told me the package would arrive on Friday, I wasn't notified until the following Wednesday by FedEx in Belize City. Would I consent to pay BZ$440 (US$220) in duty, plus another BZ$44 (US$22) to the agent to clear it?
"How could customs be more than what I paid for the item in the first place?" I demanded. The Belizean reply: They consider this "art glass" (on which the duty is 38.5%), so they add duty on the shipping cost. Ouch!
The agent from FedEx had no motivation to negotiate. We could, of course, negotiate ourselves (a habitual practice when going through customs at the airport), but only if we drove to Belize City… a four-hour round trip and US$100 in gas. We debated about it, but decided to just pay up, as we had no pressing reason to make the strenuous drive to Belize City.
Several days later, I received a call from FedEx in San Ignacio. The shade arrived. When we opened it, it had been torqued again and one of the lovingly replaced ovals of glass had fallen out. OK, I should be able to claim on the insurance, but now what? How do I get it to someone who can repair it—once again—and, even more critical, return it to me in Belize?
Meanwhile, we're searching for someone who can weld a tiny, fine joint in bronze, onto what is essentially a sculpture. This calls for an artist, my husband informs me.
My source of information on such challenging topics is a Facebook page called Cayo Finds. Sure enough, here in San Ignacio, the business center of Cayo, lives a stained-glass artist who even works on bronze, as well… or so my friends on Cayo Finds suggest.
To Summarize What I've Learned by Shipping the Lampshade and Other Necessities:
Bringing Things to Belize:
The cheapest way to bring things in is through your luggage at the airport. If you're lucky enough to have frequent-flier status or be flying business class, you can check at least two bags, plus your carry-on. (Cheapest means taking into account shipping and customs duty.)
Customs
Customs rarely asks for receipts, and I only keep them if I've gotten a killer deal on something electronic, like a large screen TV. They have no interest in the personal items I bring in—like supplements I can't get in Belize, mystery novels, batteries, or other items I stock up on at Costco. They can, and often will, dig through everything in your suitcase, even checking the soft lining between your case's hard sides and your clothes. Other times, declaring a few large obvious items at conservative but reasonable prices results in a modest bill and a wave for the porter to load your bags back up. It's amazing how many items I bring in that are already used and declared at yard-sale prices.
More Lessons I Learned
Other things to know about shipping from the United States to Belize… DHL and FedEx both ship directly into San Ignacio. UPS ships to Belize but only as far as Belize City, meaning you have to travel there to pick up your items. (Of course, now we know you have to go to Belize City yourself if you're interested in negotiating with a customs charge.)
The Belizean Post Office only receives items shipped through U.S. mail, which may be the cheapest shipper. In my experience, the Belizean Post Office will charge you duty—even a dollar on a fat envelope full of forwarded mail with no financial value whatsoever. Post Office duty seems to be a high flat percentage that's non-negotiable.
Probably the best way I have found to ship something sizeable is to use a shipping agent such as Arrow Freight in Arlington, Texas, which ships to Spanish Lookout in Cayo. You can ship anything you buy in the United States to their facility, and they ship it down every couple of weeks.
Arrow Freight calls you when they get their biweekly shipment. You pay by weight and customs duty, but, because your item is in a 20-foot container with a bunch of other stuff, the duty tends to be much less. Or so I've heard and so I'm hoping. We just ordered a compressor for our way-too-fancy-for-Belize fridge, and duty and shipping was just US$45.
In the meantime, stay away from those European flea markets—they're positively dangerous and can be way more expensive than you imagined possible…
Carolyn Casey
Belize Insider