The U.S. dollar hasn't been this powerful in decades. The world is your oyster. Get out now, before it's too late, and jump start your luxury retirement in one of the world's most irresistible places to spend time and money.
Here are our four top picks for where to take advantage of your current dollar discount:
Ceará, Brazil
Brazil is my #1 investment location to ride out a recession. Its economic fundamentals are great, and its political problems are over for now.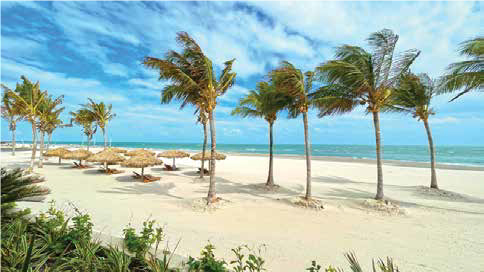 Northeastern Brazil's Ceará State is a land of uncrowded beaches and eternal sunshine. New luxury hotels, restaurants, beach bars, and other amenities continue to sprout up along this coastline.
A growing expat community speaks to its appeal… and the cost of living is an undeniable bargain. Here you can live on US$690 per month if you own your home and US$1,050 if you rent… A fraction of the cost of a new mortgage in the States, plus rental returns are far higher in Brazil.
I've identified a unique investment opportunity along Ceará's coastline… It's a one-hour drive from Fortaleza, the country's fifth-largest city and home to an international airport.
The development is situated on a peninsula with stunning white-sand beaches on each side, and its turn-key beachfront homes are ideally suited to capitalize on the growing short-term tourism rental market.
All homes in the development come with a pool, outdoor terrace, and air conditioning. The development is close to amenities like a supermarket, pharmacy, and hospital, plus several restaurants, beach bars, and many outdoor recreation opportunities.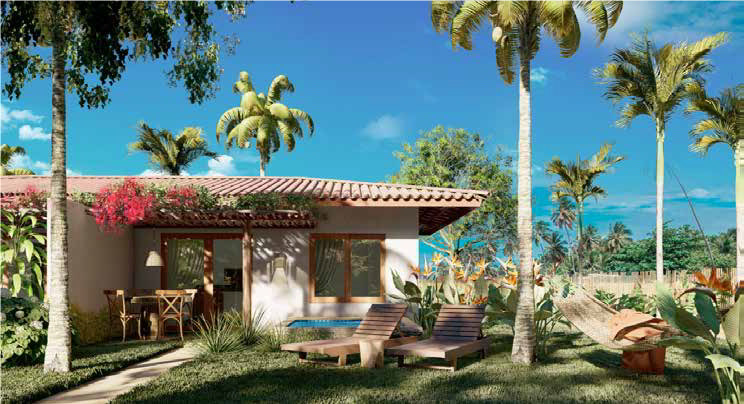 The developer is projecting a 10%-plus net ROI. Prices start at US$77,000 for cash buyers. With developer financing, prices start at US$88,500. Delivery is in 2023.
To find out more about this investment opportunity, go here.
Get Your Free Real Estate Report Now!
Sign up for our FREE daily e-letter, Overseas Opportunity Letter, and we'll send you our latest Real Estate Report: The 10 Things To Know Before Buying Real Estate Overseas.
Northern Cyprus
With long sandy beaches, ancient history, and possibly the lowest cost of living in the Western World, Northern Cyprus—also known as the Miami of the Mediterranean—is the perfect place to ride out a recession.
It boasts 340 days of sunshine per year and temperatures that rarely rise above 40°C (104°F) or fall below 15°C (59°F), with cooling breezes. Great hospitals and medical care abound.
Northern Cyprus (the Turkish Cypriot side of the island of Cyprus) is not part of the EU. Despite this, business continues as usual on both sides of the border, and residents and vacationers travel freely across the island…
The cost of living in Northern Cyprus starts at US$750 per month for a couple who owns their home. If you rent, monthly living costs start at US$904 for a couple on a shoestring to US$1,354 for those who live large.
A luxury Mediterranean lifestyle could be yours for 27% to 50% of the median cost of a new U.S. mortgage, even before you consider all your other U.S. living costs. Plus, you get strong capital appreciation potential.
I've identified a Northern Cyprus resort investment opportunity that offers sea villas and luxury duplex apartments with private rooftop terraces. It will have a wellness center and five-star amenities (restaurants, bars, pools, a spa, and a gym).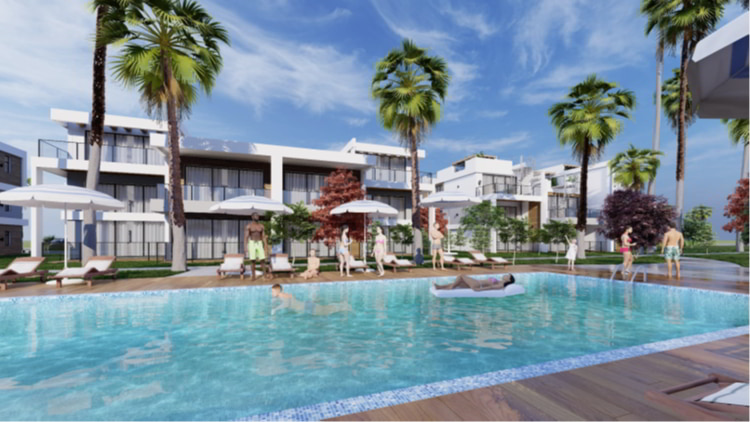 Prices start from US$78,000 (67,700 British pounds), and apartments have a projected ROI of 10%-plus per annum. Inquire here about special discounts and exclusive inventory for Overseas Opportunity Letter readers.
This country is famous for its rich Latin culture, high standard of living, and safe communities.
You can live here on less than US$500 per month including basic rental costs if you're on a tight budget, although a middle-class standard of living only costs about US$1,644 per month. If you own your home, your costs will be US$1,161 per month.
To learn more about Colombia's real estate market, contact our recommended property agent here.
Forbes likens this tiny European country to Monaco, and the world's billionaires like to hang out here… Overlooking the same stretch of water as Eastern Italy, the ultra-wealthy treat this yachting paradise like their own private riviera.
But while this destination attracts the world's jetset, it also welcomes people like you and I.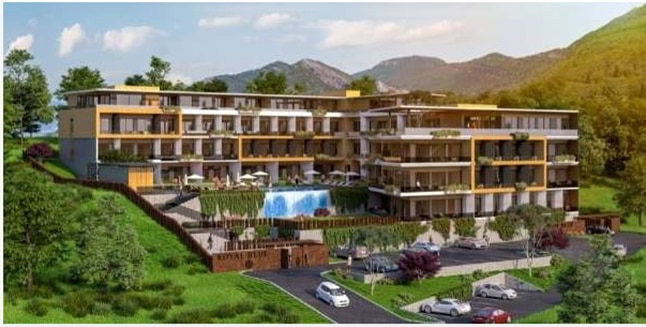 The cost of living in Montenegro is just US$800 per month if you own your property and US$1,350 if you rent a smaller but well-appointed home. Montenegro offers a high standard of living for a small fraction of the cost of a U.S. mortgage.
The property I've identified is eight minutes from an exclusive marina with waterfront residences, restaurants, luxury shopping, and hotels, and seven minutes from an international airport. Go here to find out more about it.
Con Murphy
Editor, Overseas Property Alert