How would you like to opt out of the daily grind and take off for grand global adventures?
Today's technology makes it possible for you to follow your wanderlust at will.
Full disclosure, to embrace a new life in a new country without the support of a retirement nest egg or a trust fund, you'll need to generate an income. The great news is that some of the world's most appealing places to reinvent your life and your future are so affordable that the amount of income you need to live well is really small.
You aren't going to find a job in these places (at least not easily). But you don't want a job. This isn't about exchanging one 9-to-5 experience for another. This is about taking control of your destiny, embracing new experiences, and getting the most out of every day.
The answer is a business of your own. This allows you both cash flow and flexibility.
I'm not talking about a retail business with local customers and employees. That could generate the income you need, but it'd also mean all the hassles and commitments of a bricks-and-mortar operation and a long-term commitment.
I'm talking about the opportunity to use 21st century technology to run a business out of your laptop. You can build it as big as you want, remembering that bigger means more responsibilities and less freedom. Keep this low key. Be your own boss and also your only employee. Make your own hours and, if you want, clock out for the month when you've met your nut. In some parts of the world, that could be as little as US$1,100 or US$1,200.
Set yourself up strategically (with the help of an experienced tax advisor), and both you and your business could operate with zero tax burden, depending on from where and how your business is earning you income.
What kind of business could you run from your laptop? You could be a travel writer or photographer, a web designer, an online researcher, a medical claims processor, a virtual teacher, a consultant, or a life coach. I know people making good incomes doing all those things from interesting places all around the world.
[Check out:10 Business Opportunities For The Entrepreneur Abroad]
Where could you hang out your virtual shingle? The only practical requirement is a good internet connection. Otherwise, the world is an expat-entrepreneur's playground. Of course, the lower your cost of living, the less income your enterprise needs to turn over.
Here are nine places where your day-to-day living experience would be a delight and where the cost of living comfortably is so affordable that you could earn enough from your laptop trade to cover your expenses working as little as 10 hours a week or less.
What's more, the bargain cost of living in many of these places is augmented right now by a U.S. dollar flying high. The dollar continues strong against currencies worldwide, including the euro, the Colombian peso, the Mexican peso, and the Brazilian real, creating a nearly irresistible window of opportunity.
Can't choose among these world's best places to escape for self-funded adventure? You don't have to. Try one and then another. That's one of the biggest benefits of being a laptop entrepreneur. You and your business are portable.
Not settling indefinitely in any of these locations brings another advantage. It saves you having to establish residency. Stay only as long as the country's tourist visa allows, and you won't have to invest in formalizing your residency status longer term.
#1: Abruzzo, Italy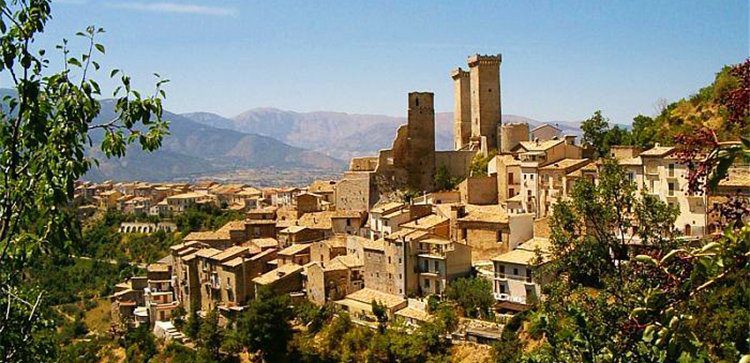 You've heard of the wonders of Tuscany. Maybe you've long dreamt of experiencing them for yourself.
If Italian country life is your ideal, look beyond pricey Tuscany to much more affordable Abruzzo. Abruzzo has everything Tuscany offers and more at a fraction the cost. A couple could live here comfortably on as little as US$1,500 per month or less, including rent… meaning your monthly budget could be much less if you own your own home. And you could buy a tumble-down but charming property for renovation for as little as US$6,000.
Abruzzo represents the "real Italy." This is a traditional, rural region. That reality comes with pros and cons. The pros include the low cost of living and of real estate and the lack of tourist over-development.
The primary con is that, for all these reasons, you'll need to learn Italian to make a life here.
#2: Playa del Carmen, Mexico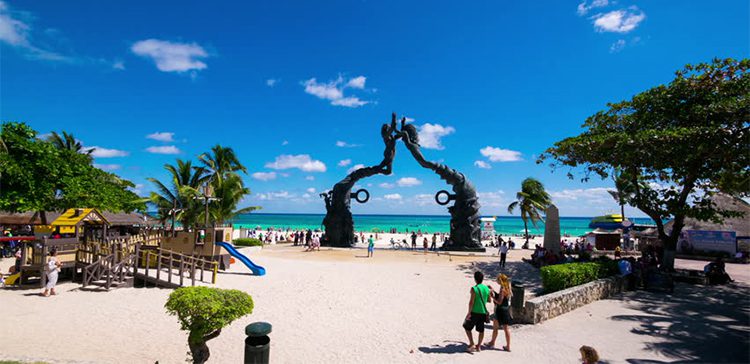 Playa del Carmen ("Playa" to the locals), located on Mexico's Caribbean coast an hour south of Cancún, is home to more than 10,000 expats, including Europeans, North Americans, Argentines, Colombians, and on and on, of all ages. You'll meet 20- and 30-somethings chasing adventure, young families, and retired couples. Playa is a melting pot established and expanding on a beautiful white-sand beach.
Playa is also a particularly welcoming destination for the LGBT community.
You could call this eclectic, high-energy beach town home on a budget of as little as US$1,500 per month, including rent.
#3: Cuenca, Ecuador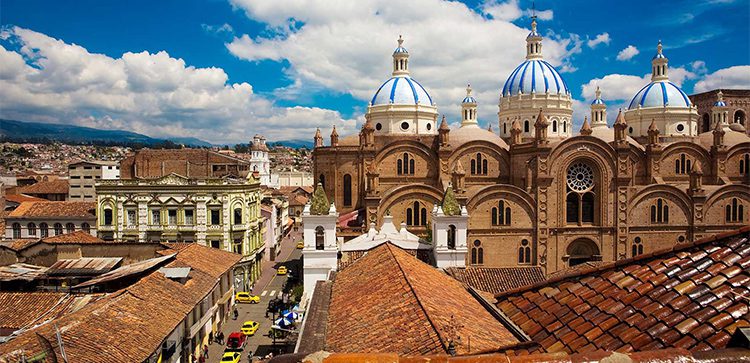 Ringed by dramatic Andean peaks, this UNESCO World Heritage Site is a showplace of colonial architecture. Wandering the streets, you feel like you've been transported to another time, and the colorful Andean culture leaves no doubt that you're in the middle of a brand-new and exciting life experience.
Cuenca also offers great weather, meaning no need for heat or air conditioning, helping to reduce an already super-low overall cost of living. Real estate and health care, too, are both global bargains.
The US$1 fixed-price lunch is alive and well in Cuenca, though US$2.50 is more common these days. The city is awash with fresh tropical fruits and vegetables on offer for pennies on the dollar. Fresh fish and shrimp arrive daily from the coast, and much of the local poultry is free-range.
You can rent a furnished apartment for US$400 per month, an unfurnished apartment from US$300 per month, or buy a small condo for less than US$40,000. A couple could live here on as little as US$1,000 per month, not including rent.
Cuenca is home to one of the world's biggest expat communities, served by many restaurants, cafés, and shops, many owned by expats. All this infrastructure and support means you're not a pioneer and you're not alone.
#4: Cali, Colombia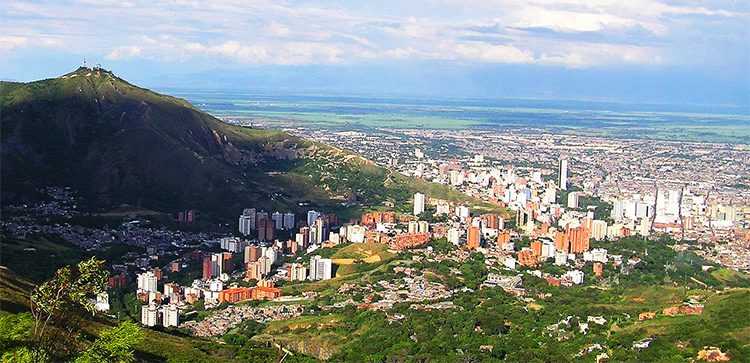 Cali is not what you think. First, it's safe. Second, its weather is not miserably hot year-round.
Cali is home to great cafés, restaurants, and nightlife and some of the friendliest people in Colombia, and its real estate market is one of the greatest bargains in the world right now.
Cali offers diverse lifestyle options, from high-end gated communities in a country setting to lively downtown city living, from colonial houses to new high-rises.
This can be a walkable city, depending where you base yourself, meaning you can live here conveniently without a car.
Cali has done an excellent job of conserving its trees, and the streets are pleasantly shady in many sectors. This helps not only with the temperatures inside homes, but it also makes for a more comfortable city for exploring. Situated at the confluence of three rivers among gentle hills, Cali offers plenty of parks and riverfront walking areas.
Everything in Cali is affordable or cheap, from a bottle of wine in the grocery store to dinner out and a condo to call your own. You could buy an upscale apartment at a prime address for less than US$100,000.
Cali claims to be home to the world's most beautiful women, and, indeed, the women here are beautiful, probably thanks to their unique ethnic mix (which is European, African, and Native American).
#5: George Town, Malaysia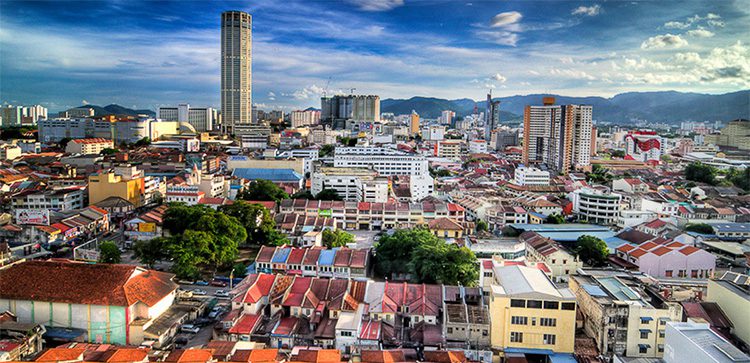 Malaysia is a regional and a global hub, for trade, for business, and for cultures. Because it is a former British colony, English is widely spoken, so you don't have to worry about trying to learn to speak Malay.
In Malaysia, the state of Penang stands out as the top pick for expat living. Penang's capital city of George Town, with a population of about 750,000, is small enough so that it's easy to make friends and meet your neighbors yet large enough to have health care that meets international standards. Living here, you'd have easy access to all the goods and services you might need and a sizable expat population to tap into for support.
Modern George Town is a melting pot of cultures, a fascinating combination of British colonial architecture, traditional Chinese shophouses, and international culture. Shops selling Chinese herbs and traditional medicine, importers and exporters, musical instrument stores, restaurants, and hawker centers specializing in authentic regional Chinese cuisine are scattered across the city.
Early Indian traders left their legacy, as well, in the form of a vibrant Little India with Hindu and Sikh temples and a commercial district selling fabric and clothing, incense, fruits, spices, herbal teas, and remedies. Other parts of the city reflect the Malay culture, while the British left their mark in the mansions, banks, churches, and parks.
Life here is different than in the West. When you go to your neighborhood shop, take your time and converse with the owner, ask about his family and he'll ask about yours. After a second or third visit, you'll be recognized and waved to as you pass by on the sidewalk out front, and you may be invited to dinner or at least to share a cup of rich kopi.
George Town is one of the world's most affordable places to embrace a rich and interesting life. A couple could live here on as little as US$1,100 or US$1,200 per month, including rent.
The downside to life in George Town is the weather. If you don't like hot and humid, cross George Town off your list.
#6: Pedasí, Panama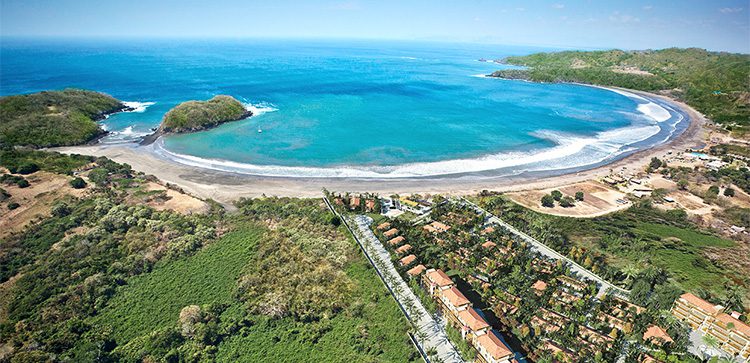 Panama has been one of the world's most important crossroads since the days when pirates ruled these waters. You name it, it passes through Panama in some way at some time going somewhere. Largely as a result of its crossroads positioning but also thanks to its reputation worldwide as a top retirement, expat, tax, and business haven, Panama is the fastest-growing market in the region and one of the fastest-growing countries in the world.
Panama's benefits are many, including First World health care at Third World prices. It's also one of the world's few remaining tax havens (making it easy to operate an online business here tax-free), and a U.S. dollar-based economy (meaning zero currency risk for dollar-holders).
Panama is a small country but offers many lifestyle options. The farther from the capital city you travel, the more affordable the cost of living. Charming coastal Pedasí is about four hours from Panama City. That's the bad news (though the roads connecting the two are well-paved). The good news is that Pedasí offers the best of beachside living at a bargain price.
Pedasí is a Mayberry by the sea, a low-key beach town where the living is slow and easy and the community, both local and expat, welcoming. If you're looking to de-stress and like the idea of being able to take off any given morning to ride the waves (the surfing in and around Pedasí is world-class), Pedasí could be the ideal place for you to launch your laptop venture.
The great news is that you'd only need to earn US$1,200 per month to live well here, including rent.
#7: Fortaleza, Brazil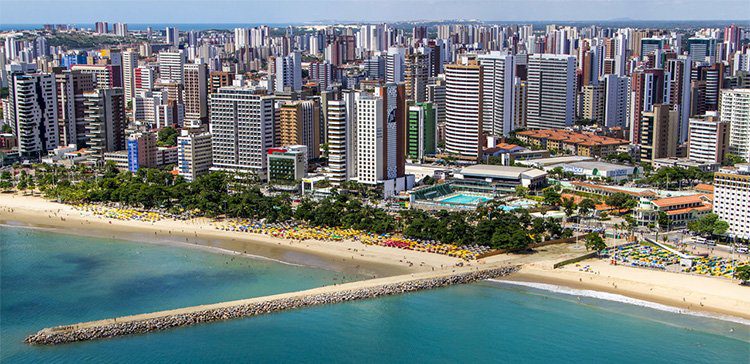 Wide sandy beaches, warm South Atlantic waters, great restaurants, sizzling nightlife, and fantastic weather… this is Fortaleza, at the center of Brazil's beautiful northeastern coast.
Fortaleza, founded in 1610, is today a modern city of 3 million people and capital of the state of Ceará. Really, this is three cities in one: the original historic center and downtown area… the in-town beach area with its lively Latin nightlife and high-rise living… and, finally, the quieter outlying areas of palm-lined, white-sand stretches to rival the best beaches anywhere in the world. It's a lifestyle combination that's hard to beat.
Fortaleza is warm and dry most of the year, with temperatures perfect for lounging on the beach or swimming in the warm ocean. Its four-month wet season rarely produces an entire day of rain.
Fortaleza is known for its beaches and its food. One restaurant in the Aldeota neighborhood offers 34 different meats fresh from the rotisserie, including some you've never heard of. Seafood is king here, and you can feast on a beachfront wood-grilled lobster dinner for as little as US$8 per person.
Indeed, this vibrant city is one of the best beach values on the continent. At the very favorable current exchange rate between the U.S. dollar and the Brazilian real, you could rent a two-bedroom apartment near the ocean for US$650 per month, and a couple could live well on US$1,500 per month.
#8: Alicante, Costa Blanca, Spain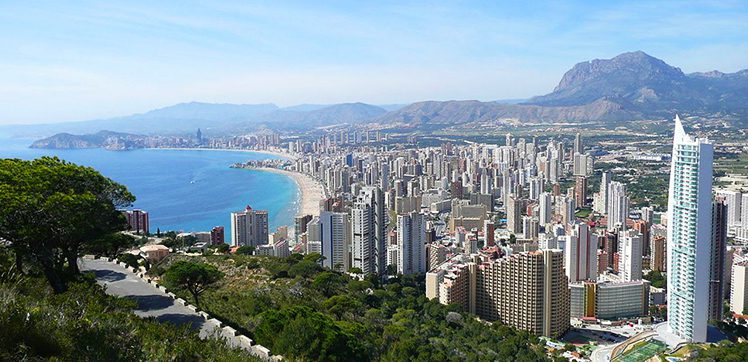 Spain is a modern, developed country… nothing Third World about it. On its Mediterranean Costa Blanca is lovely Alicante, a city of 350,000 people that includes a small but solid expat community. Although its roots are ancient, Alicante today is a 21st century city with a bustling centro of chic designer shops and department stores, equally chic people, a harbor crowded with white yachts, and a sleek tram/light-rail system.
And yet, Alicante manages to retain the feel of Old Spain. Businesses observe the afternoon siesta. Friends who meet by chance on the sidewalk stop to chat, and the conversation continues over a leisurely cup of coffee. Alicante is an ideal place to savor Continental café culture.
Lovely from any angle, Alicante, with its parks and broad Explanada de España, is perhaps loveliest from above. Down at street level, Alicante is home to more than 600 restaurants. Eating is an important part of the experience of life in Spain, especially in Alicante.
Living anywhere in the city, you wouldn't need to worry about owning a car. The public transit is excellent. Buses (1.50 euros) are modern and air-conditioned and integrate with the tram system, which comprises 5 lines, 71 stations, and 78 miles of rail. The tram system (3.75 euros one way, 6 euros round-trip) covers not only the city proper, but extends to outlying areas such as Benidorm, and is a great way to explore the entire area.
Alicante is easy to fall in love with. The challenge living here can be resetting your internal clock to get in sync with the local rhythm. The Alicantines have learned that it's best not to battle the afternoon sun. Shops open at 9 a.m., close at 2 p.m., reopen at 5 p.m., and then remain open until 8 p.m. Dinner is at 10 p.m. or later, and, before or after dinner, people take regular evening walks along the Explanada.
Alicante is a city of and for boaters of all kinds, who can sail and cruise at any time of year. Even in winter, daytime highs are usually in the low 60s.
Perhaps the best part of this beautiful Old World coastal city is the cost of living here. This is one of Europe's greatest bargains. You can rent a furnished apartment in a good location for as little as US$400 per month.
#9: Crete, Greece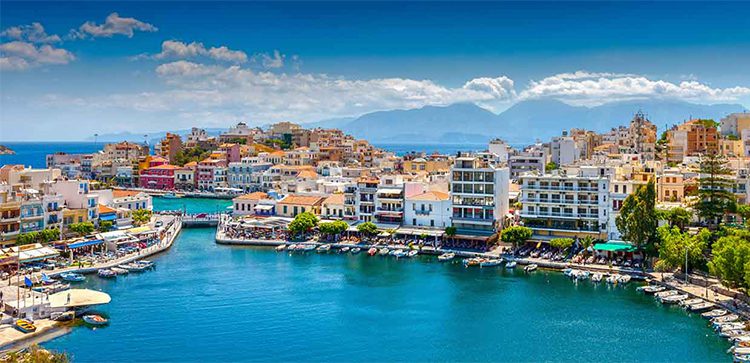 Its history dates back 4,000 years, its beaches are superb, the Mediterranean water is crystal clear, and the sun shines 300 days a year.
This is the island of Crete, the largest of the Greek islands, where the Minoans ruled eons ago and where you find today evidence and relics of every civilization and conquering nation from then until now.
Crete has miles of beautiful beaches and sunny skies, but it's also got mountains—covered in snow half the year—gorges, ancient history, timeless villages, and excellent Mediterranean food.
On the western end of the island is the ancient city of Chania (pronounced and sometimes spelled Hania). On the eastern end is the capital Iraklion as well as the best archaeological sites and the beautiful French Riviera-like Mirabello Gulf. The eastern end of the island is also where you'll find "Old Greece," where donkeys are still used for transportation and life moves along at a slow pace.
You can feast on a huge Greek salad with fresh made Feta cheese or ntakos, a local dish of crusty barley rusk topped with tomatoes, olive oil, and crumbled mizithra cheese, for 4 euros. Wash your meal down with excellent local vin de Chania at 3.50 euros a bottle.
Crete's Old Town is a hive of activity, with restaurants, redevelopments, tourist shops, and locals going about their daily business. Outside town the countryside is marked by olive groves, vines, and great bushes of flowering mimosa. Fringing it all are beautiful beaches leading to blue-green seawater lagoons.
You could call this exotic Old World paradise home on a budget of as little as US$1,000 per month, not including rent, and you could rent a two-bedroom apartment for as little as US$700 per month.
Kathleen Peddicord