This week I've been thinking back and remembering readers I've been fortunate enough to get to know personally.
Readers whose adventures overseas have helped to inspire me and our team to continue evolving our own.
Readers Like Deborah and Randy DuBoff
A couple of happy expats in Ecuador…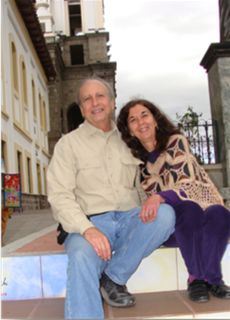 Here's how Deborah and Randy tell the story of launching their new lives overseas…
"We began our search for an overseas retirement location about eight years ago. We did a lot of research online reading articles on expat blogs and looking at data on various retirement websites.
"We were very grateful when we found Live and Invest Overseas, which really helped to pull together all of the data in a user-friendly format.
"The articles by Lief and Kathleen pointed out important considerations. The production quality of the materials is superior. The intelligence and honesty in the assessments is what we most appreciated about the information…
"Thanks Kathleen and Lief for nudging us to take a leap into internationalizing! We so appreciate all your help!"
Readers Like Neil Middleton
Who has relocated his family from the U.K. to Panama…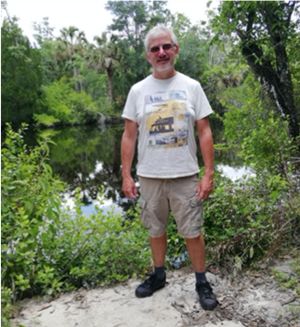 As Neil explains:
"About 10 years ago, after some consideration, I decided that I would like to explore the option of moving overseas and find somewhere that would give my family a better quality of life.
"I started doing some research and stumbled across the Live and Invest Overseas website, then I signed up for Kathleen Peddicord's free newsletter, Overseas Opportunity Letter.

"As I read about all these amazing places where I could retire overseas for a lower cost of living and a better quality of life, Panama caught my eye. A year later, I was able to make my move to Panama with the help of Live and Invest Overseas.
"My family and I were able to get the pensionado residency, ship our furniture and personal belongings from England to Panama, buy a house in Las Cumbres, get set up with cable, water, and electricity, and enroll our girls in a British school.
"Nowadays you'll find me sipping tea on my terrace and looking at the lovely view of the hills of Las Cumbres.
"I don't regret my move to Panama for a second, and I couldn't have done it without Live and Invest Overseas."
Readers Like Heather and Bob McClenahan…
Heather and Bob also reported in from Panama… though they aren't sure how long they'll be sticking around, because, as they put it "the world has so many interesting places to see"…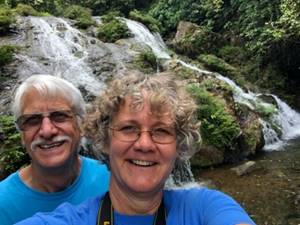 Heather and Bob write:
"We started reading Live and Invest Overseas about five years ago, when we first considered overseas retirement. As actual retirement got closer, we realized the world has so many interesting places to see and to live.
"The more we read, the more we wanted to see these places for ourselves.
"Therefore, although we've started in Panama—and we do love many things about the country—we plan to take about three years to explore Central and South America and Europe before settling down. We'll keep you posted!"
Over the three-and-a-half decades I've been covering this beat, I figure I've helped tens of thousands of readers relocate, reposition, and reinvent their lives in beautiful, sunny, safe, welcoming, affordable, and adventure-filled destinations across the globe.
My point this week in sharing real-life stories of success like these is to help motivate and inspire you to get up and get going pursuing your own dreams of reinventing your life in a new country.
We're living through extraordinary times, but the fundamentals behind our mission at Live and Invest Overseas remain unchanged.
Our world remains alive with opportunity for living and retiring better.
And, in all these years covering this beat, the only regret I've heard from readers who've made a move is that they wish they'd taken action sooner.
So, no, you might not want or be able to get on a plane to research your top options for living better and retiring well overseas in person right now.
But that does not mean you put your dreams on hold.
We'll continue providing both the options and the know-how you need to make them your reality.
All you have to do is keep reading.
Sincerely,



Kathleen Peddicord
Founding Publisher, Overseas Opportunity Letter