Twelve years ago this month, I started Live and Invest Overseas.
Back then, that first year, we were a two-person crew working out of the cramped living room of my tiny apartment in Panama.
Today, 12 years later, we've grown to a team of more than three dozen spread across multiple countries and continents.
However, those of us working behind the scenes here at Live and Invest Overseas aren't the point.
You, dear reader, are the point.
As we mark this 12th anniversary, I'm thinking back and remembering readers I've been fortunate enough to get to know personally.
Readers whose adventures overseas have helped to inspire me and our team to continue evolving our own.
Over the past few weeks, we've reached out to a few of these intrepid wanderers who've reinvented their lives in dream locales and asked if they'd mind sharing their stories with fellow Live and Invest Overseas readers.
Here are a few of the responses we've received…
Deborah and Randy DuBoff, a couple of happy expats in Ecuador…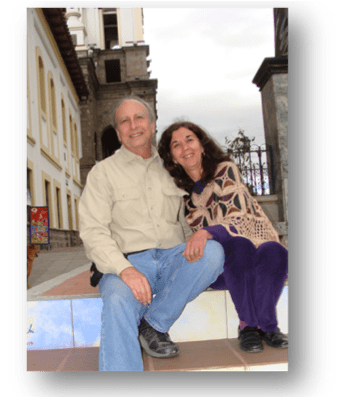 Wrote to say:
"We began our search for an overseas retirement location about eight years ago. We did a lot of research online reading articles on expat blogs and looking at data on various retirement websites.
"We were very grateful when we found Live and Invest Overseas, which really helped to pull together all of the data in a user-friendly format.
"The articles by Lief and Kathleen pointed out important considerations. The production quality of the materials is superior. The intelligence and honesty in the assessments is what we most appreciated about the information…
"Thanks Kathleen and Lief for nudging us to take a leap into internationalizing! Happy anniversary!"
Neil Middleton, who has relocated his family from the UK to Panama…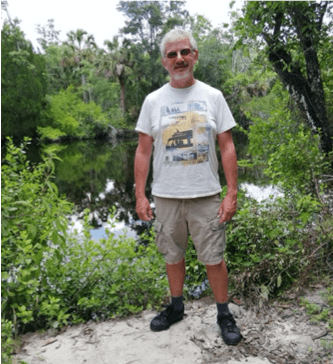 Wrote:
"About 10 years ago, after some consideration, I decided that I would like to explore the option of moving overseas and find somewhere that would give my family a better quality of life.
"I started doing some research and stumbled across the Live and Invest Overseas website, then I signed up for Kathleen Peddicord's free newsletter, Overseas Opportunity Letter.
"As I read about all these amazing places where I could retire overseas for a lower cost of living and a better quality of life, Panama caught my eye. A year later, I was able to make my move to Panama with the help of Live and Invest Overseas.
"My family and I were able to get the pensionado residency, ship our furniture and personal belongings from England to Panama, buy a house in Las Cumbres, get set up with cable, water, and electricity, and enroll our girls in a British school.
"Nowadays you'll find me sipping tea on my terrace and looking at the lovely view of the hills of Las Cumbres.
"I don't regret my move to Panama for a second, and I couldn't have done it without Live and Invest Overseas. Happy anniversary!"
Heather and Bob McClenahan, also reported in from Panama (though they aren't sure how long they'll be sticking around, because, as they put it "the world has so many interesting places to see")…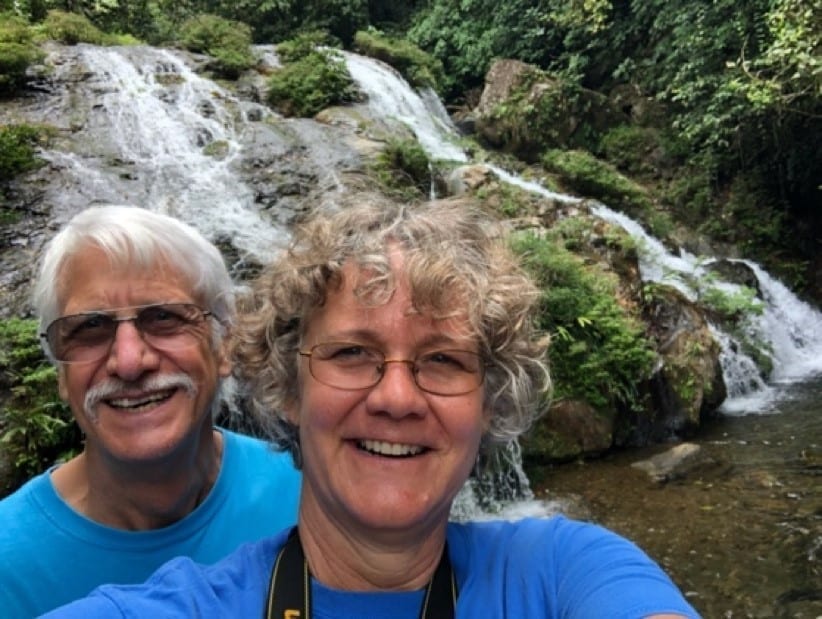 Heather and Bob wrote:
"We started reading Live and Invest Overseas about five years ago, when we first considered overseas retirement. As actual retirement got closer, we realized the world has so many interesting places to see and to live.
"The more we read, the more we wanted to see these places for ourselves.
"Therefore, although we've started in Panama—and we do love many things about the country—we plan to take about three years to explore Central and South America and Europe before settling down. We'll keep you posted!"
Over the three-and-a-half decades I've been covering this beat, I figure I've helped tens of thousands of readers relocate, reposition, and reinvent their lives in beautiful, sunny, safe, welcoming, affordable, and adventure-filled destinations across the globe.
This week, as we celebrate the 12th anniversary of Live and Invest Overseas, I'll share a few more of their stories in detail.
If you're among those who've already taken the leap, please get in touch. I'd love to tell your tale, too.
If you are still in the dreaming and planning stages, may these real-life stories of success be the inspiration you need to get up and get going.
Our world remains alive with opportunity for living and retiring better.
And, in all these years, the only regret I've heard from readers who've made a move is that they wish they'd taken action sooner.
Kathleen Peddicord
Comments