"This question is directed to both Kathleen and Lief.
"Thank you so much for your recent article about Lahardan House in Waterford, Ireland. Since you both did live there for a number of years, would you please give a quick brief list of pros and cons of living in Ireland? What you both like and do not like about living there? For example, is the weather mostly damp and cold in or near Waterford all year-round? How convenient it is for you to do simple day-to-day things such as go grocery shopping or get plumbing service?
"We've been to Ireland and loved our time there, but visiting for a short time versus living year-round are different. Your reply will be much appreciated."
–May C., Untied States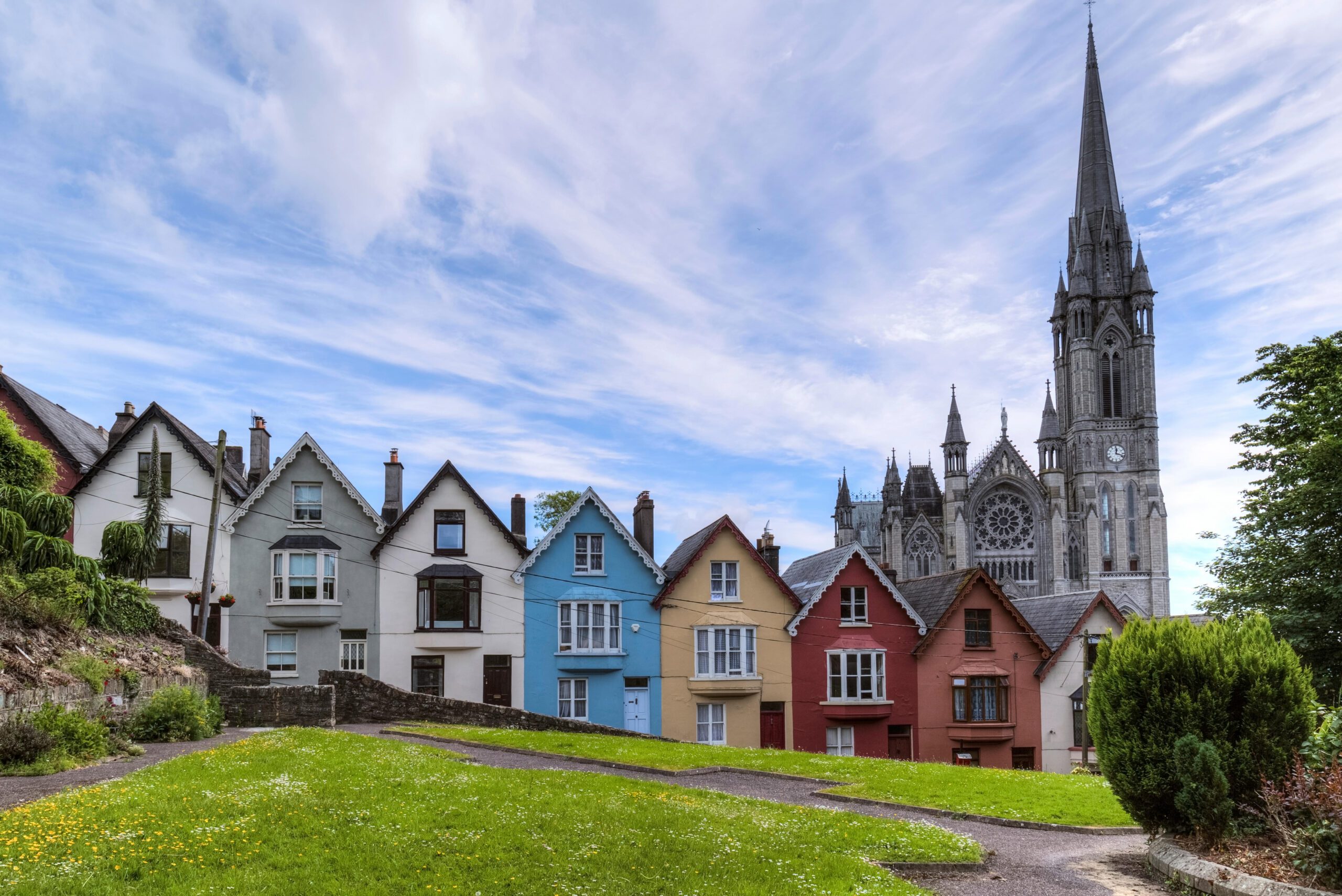 – Lief Says:
The pros of living in Ireland? These would be mine:
The Irish speak English… well at least a form of English. You'll need to add some words to your vocabulary to help them understand you…
The countryside is magnificent… For those looking to retire with a relaxed lifestyle in a natural setting surrounded by lush countryside, the Emerald Isle is for you.
It's an easy country for a second passport… if you qualify, you don't have to give up your nationality for an Irish passport.
Ireland is a safe, low crime country. In fact, it ranks among the top ten safest countries in the world. There is virtually no gun culture in this part of the world, making it a safer community above all.
Health care in Ireland is free for everyone who needs it.
Culture is a part of everyday life. There are many music festivals, such as the jazz festival, concerts, street performances, theater festival, comedy festival, and the Halloween Festival.
The cons:
The weather. Mark Twain once said, "The coldest winter I ever spent was a summer in San Francisco." Mr. Twain must never have traveled to Ireland in June… Rough winter times and constant heavy rains are a part of life in Ireland. In some parts of Ireland, the winter temperatures can go as low as 48.7°F (9.3° C). The forecast is: expect a lot of rain, there's about 150 days per year of heavy rainfall in Ireland.
The roads and infrastructure. These were limited and in rough shape when we lived in Ireland. The motorway system has been expanded since, but I'm sure all the small country roads are as winding and narrow as they've always been. Driving around Ireland, you've got to be on your toes. Around every next bend in the road could be a meandering cow, a piece of farm equipment, or a woman pushing a pram…
Ireland is not the cheapest place to settle down, but if your budget allows it, this country certainly deserves your attention… you'll find that it offers a relaxing and rewarding environment for your much anticipated life abroad. In many areas of Ireland, the cost of living is around US$2,500 per month. If you're savvy, your budget may even be lower. And keep this in mind, thecost of living in Ireland is a forever-moving target, especially if by living in Ireland the currency in which you derive your income differs from the euro.
– Kathleen Says:
My favorite things about Ireland:
The lovely Irish people… always full of wit, jolly, welcoming, friendly, and ready to help.
The Irish Georgian architecture… especially the Georgian-style doorways in central Dublin.
The castles, churches, and gardens…this gives you the opportunity to explore and get to know Ireland's rich history.
The rolling green countryside… perfect for a weekend picnic during the summer.
Home base for travel across Europe… Ireland is close to the rest of Europe, and in a few short hours, you could be vacationing in one of Europe's alluring cities. Even if you're on a low budget, Ireland's airline Ryanair will be your top choice for travel on a budget.
Biggest challenges living in Ireland? I'd say:
The weather. I didn't mind the chilly temperatures, but I struggled with the lack of sunshine. In short, it's wet, cold and windy…
The lack of urgency and efficiency in business and the workplace. This wouldn't be a problem for a retiree, though…
Ireland is blessed with marvelous natural beauty, rich history and heritage, charming traditional villages, a strong sense of community spirit, and plenty of activities to keep anyone busy. You'll be sure to enjoy your Ireland retirement. I spent much of the seven years we lived in Ireland frustrated and stressed, because the Irish didn't operate the way I wanted them to operate in the business arena. As time has passed, I have a different perspective. The Irish way of life is charming and very appealing if a pleasant lifestyle (rather than a thriving business) is your agenda.