"Where can I buy a home on the beach for US$250,000 cash?" a reader recently wrote to ask.
In Florida or California, you'd be doing well to get anywhere near the sand on that budget.
But, in many markets overseas, US$250,000 gives you lots of options.
In fact, you won't have to stretch to that figure. It's still possible to find a villa or condo on a world-class beach for less than US$150,000… and even for under US$100,000… in key locations.
Of course, this was the case before the coronavirus entered our world.
Now, thanks to the impact of the virus on world economies, some markets are softening… and some currencies have weakened further against the greenback.
In particular, the dollar has made big gains on the Colombian peso and the Brazilian real. Property in both of these countries was already a bargain. Now prices in dollar terms are irresistible.
For example, at time of writing, the beachfront villa in Santa Marta, Colombia, below is US$16,500 less—in dollar terms—than you'd have paid for it last December.
Let's take a look at some of your best options for a home of your own right by the beach for US$250,000 or less…
Las Tablas, Panama
Four hours from Panama City, the little beach town of Las Tablas is an attractive and affordable option on this country's Pacific Gold Coast. It has a charming and lively town center, a welcoming local population, and a long-established community of Panamanians and expats who savor their seaside lifestyle.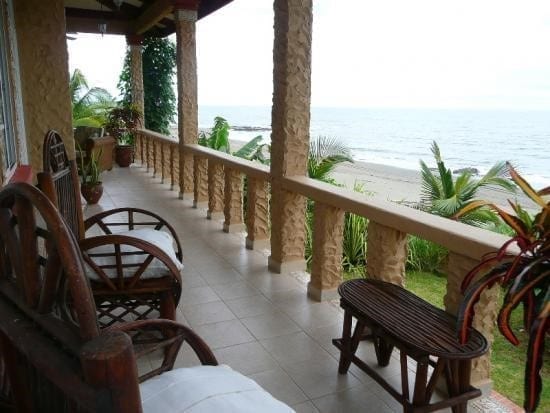 Ten minutes out of town, this beach house is right on Playa El Uverito—one of the most popular beaches in the area with a handful of small hotels and restaurants. The house has two bedrooms, two bathrooms, dining room, living room, kitchen, laundry room, garage, and a balcony and patio overlooking the beach. Price: US$235,000.
La Tranche-sur-Mer, France
The Vendée department in France's northwest has some of the most unspoiled beaches in the country—and uncrowded, too, as most tourists head to the warm waters of the Riviera. It's a chance to experience French country life along the dramatic Atlantic coast.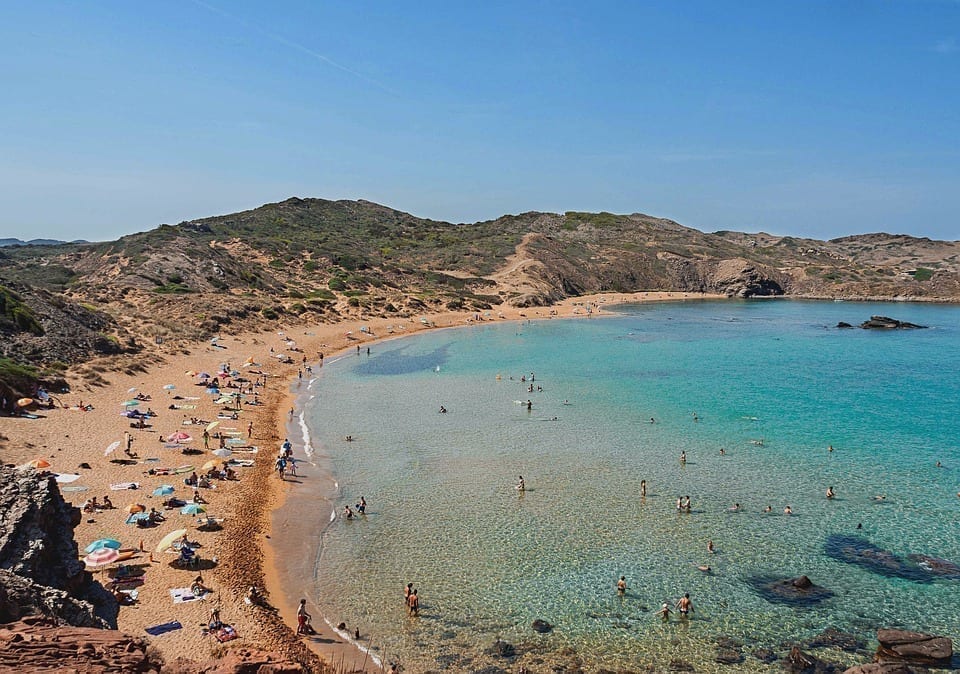 This studio apartmentin La Tranche-sur-Mer faces onto a 15-kilometer-long golden beach—one that attracts both local and international visitors. The 29-square-meter property is in a historic building with lots of character. It's close to markets, restaurants, cinema, cultural activities, aquatic center, and has a ferry service to nearby islands in the summer. Price: 160,000 euros (US$178,135).
Santa Marta, Colombia
Santa Marta is Colombia's oldest colonial city and provides a more relaxed and affordable alternative to Cartagena. With the Caribbean to the north and west, Tayrona National Park to the east, and Colombia's Sierra Nevada mountain range to the immediate south, its natural setting is hard to beat.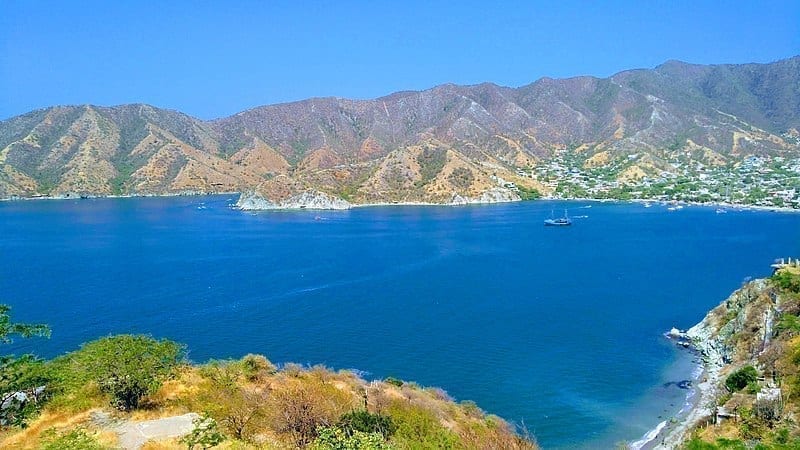 This 70-square-meter one-bedroom apartment, with two bathrooms, kitchen and dining area, has views over the sea and mountains. With direct access to Salguero beach, the complex also includes swimming pool, hot tub, gym, and social area. Price: 430 million Colombian pesos (US$107,182).
Chania, Crete
The Greek island of Crete has miles of beautiful beaches and sunny skies, but it's also got mountains—covered in snow half the year—gorges, ancient history, timeless villages, and excellent Mediterranean food.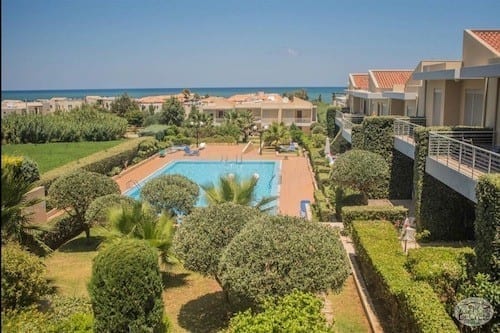 Near the quiet village of Maleme in northwest Crete,this first-floor apartmentis part of a holiday complex just 200 meters back from a long beach. It's 40 minutes from the airport, 20 minutes from all the amenities of Chania (Crete's second-largest city), and just a few minutes to the bars, restaurants, supermarkets, and local transport of Maleme village. The apartment is 62 square meters with two double bedrooms, a bright and open living space, and two terraces with views to the White Mountains. There's also a shared swimming pool on-site and a private parking space. Price: 130,000 euros (US$144,605).
Águas Belas, Brazil
Sixty kilometers from the city of Fortaleza, where the river meets the sea, lies the beach of Águas Belas with its white sand, natural pools, and coral reef. It's a remote area, but you'll find kiosks and bars offering snacks to beach-goers.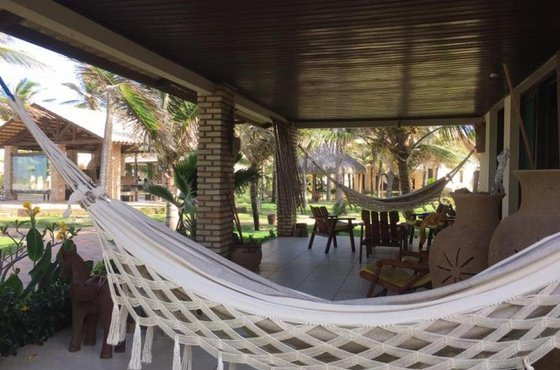 This home with direct access to the sand has two bedrooms, two bathrooms, kitchen, living/dining room, terrace, barbecue area, and swimming pool. Price: 96,000 euros (US$107,140).
Las Terrenas, Dominican Republic
On the Samaná Peninsula, the beach town of Las Terrenas is growing in popularity with North American expats—as well as tourists looking to experience the real Dominican Republic beyond the resorts of Punta Cana. What sets Las Terrenas apart in the DR is its sophisticated lifestyle… a taste of Europe on the shores of the Caribbean.
One hotel-resort just across the road from Punta Popy—one of the nicest beaches in Las Terrenas—is offering apartments for private ownership. Two-bedroom units have a covered terrace, living room/kitchen area, and two bathrooms. On-site amenities include 24-hour reception, bar, and restaurant—and full property management is available should you wish to rent out your unit. Price: from US$176,000.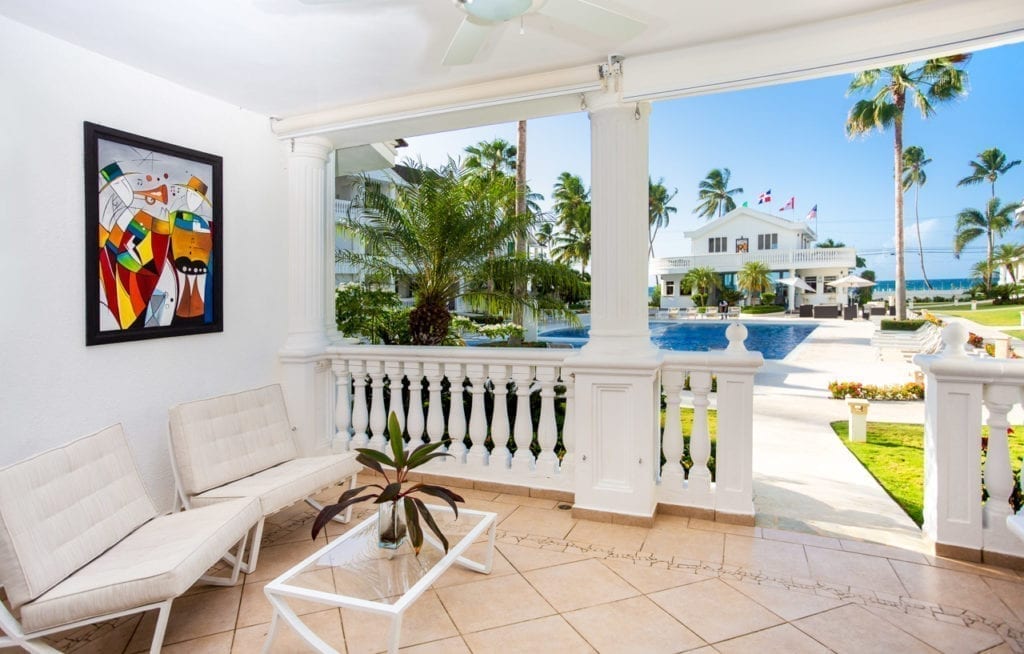 If you have more funds to play with, you'll find another resort at nearby Coson Beach—an area renowned for its sunsets. The all-inclusive resort, just 15 minutes from the center of town, has a fitness center, wellness center, multiple swimming pools, tennis court, aquatic sports center, restaurant, bar, beach club, and more. One-bed condos of 103 square meters start at US$198,000.
For more information on either of these Las Terrenas developments,get in touch with the agent here.
Mallorca, Spain
Puerto Pollensa is a mature resort on the Balearic Islands of Mallorca. Far from the budget resorts in the south with their notorious club culture, this upmarket area in the northeast attracts retired couples and young families and has a friendly, small-town feel. The beach is white sand, the Mediterranean water warm and inviting, and best of all are the stunning Serra de Tramuntana mountains that wrap around the horseshoe Pollensa Bay.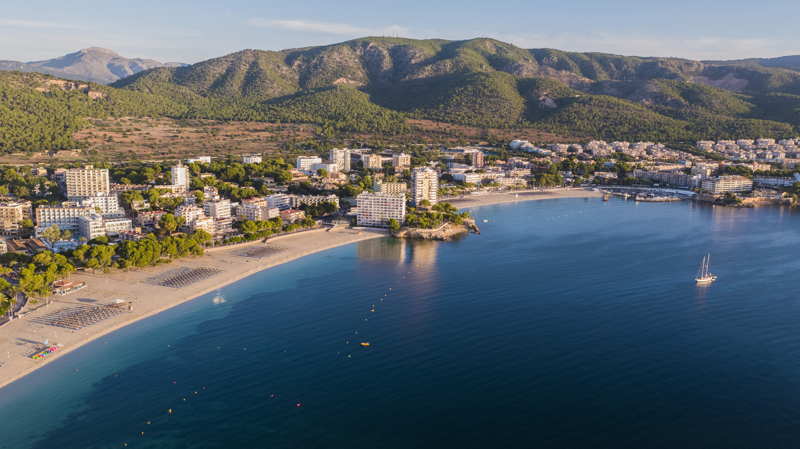 In one of the quietest neighborhoods, shaded by pine trees,this 70-square-meter one-bed apartmentis 100 meters from the beach. It has a fully-equipped kitchen, living room with balcony access, and covered private parking. Price: 158,500 euros (US$176,995).
Ambergris Caye, Belize
Ambergris Caye is the narrow, 26-mile-long island just off the coast of Belize. It boasts a mature tourism market and has become a popular day-trip destination for Caribbean cruisers.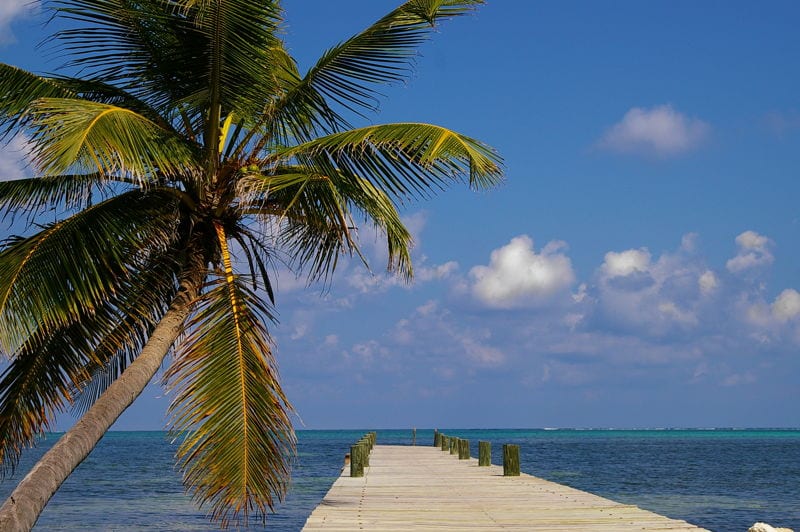 Grand Baymen—a well-established resort connected to a major hotel brand—sits just a couple of blocks back from the beach and is within easy reach of all the amenities of San Pedro town, as well as the island's airport. Studios here are small, at just 25 square meters—perfect for a short-term rental. Full property management service is available and you may use your unit as often as you wish. Price: US$98,000.For details, get in touch with the agent here.
Lynn Mulvihill