There is a growing number of expats looking to discover the best places buy real estate in Thailand. It's hardly surprising. Thailand is currently one of the best places to retire in Asia. The best places to retire in Thailand have a lot to offer. Health Care is world-class and supremely affordable. There are white sand beaches and warm weather all year. Not to mention the amazing food.
Thailand is also a place where your life can be an adventure. A chance to experience a new culture and new ideas. An opportunity to learn and develop however old you are. And with daily flights to the United States, you are not as far away as it seems. Read on, and discover the best places to buy real estate in Thailand.
1. Chiang Mai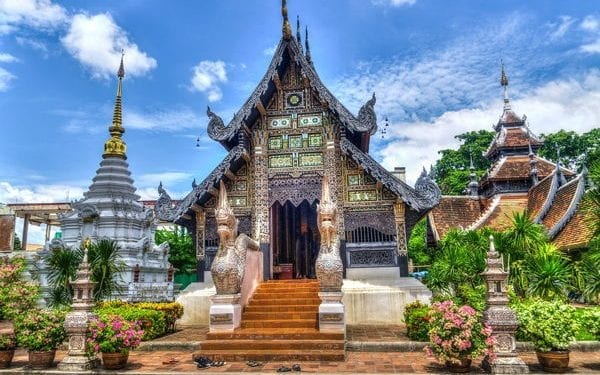 Rental Potential
As far as Southeast Asia goes, Chiang Mai is a trendy location to go looking for real estate. The prices are fair and there are plenty of opportunities for people looking to rent or buy in and around the city. Chiang Mai is the second most popular destination for Chinese buyers next to Bangkok. As a result, the turn around rates and real estate growth in Chiang Mai are very attractive. Tourism fuels the real estate economy in Chiang Mai as it is a beautiful and exciting place to live or visit with plenty of things for locals and tourists alike to enjoy throughout the entire year.
Things To Be Aware Of
It is often easier for foreigners to buy houses in Chiang Mai then it is to buy condominiums. The trouble with buying houses comes with the property. You can buy the house, but not the property that it sits on. There are legal ways around this problem in which you can purchase the house and the land, however.
Is It Easy To Sell Your House?
With the high turn around rates for real estate in Chiang Mai, selling your property is relatively easy. On top of that, the transfer and tax fees usually rage at about %5. If you have owned the house for less than 5 years, then there is usually and additional 3% fee that you must pay to sell. The high liquidity makes Chiang Mai one of the best places to buy real estate in Thailand.
Infrastructure
The city and surrounding areas are very enticing with low property prices and plenty of excellent medical services as well as international schools available for students of all ages. The roads are well maintained as public transit is available for those who use it and lots of parking for those who drive.
Things to Do
The list of exciting things to do in Chiang Mai is endless. The scenery is amazing with grand waterfalls and fresh fruit grown locally at farms of all kinds where you can pick your own fruit. There are many resorts and spas, as well as sights and opportunities to explore for those who love adventure.
2. Hua Hin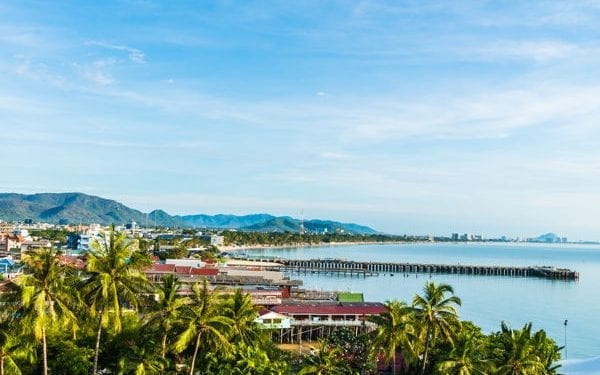 Rental Potential
Hua Him is one of Thailand's most popular locations for holidays. The real estate market provides a great investment opportunity for those looking to buy in the area. As a result, Hua Him is one of the best places to buy real estate in Thailand. Almost 10 million people reside in Hua Hin. That number is always growing. It's a major hotspot for those who enjoy a relaxing lifestyle and a beautiful place to retire.
Things To Be Aware Of
Though the city of Hua Hin is beautiful to behold, it may not be right for everyone. Being built along the highway heading south from Bangkok does bring a lot of noise and traffic through the area. On the main tourist streets, you may encounter these traffic troubles and for those who enjoy walking in the city, you may find the lack of sidewalks on some streets a bit frustrating. As with any location that is a high tourist destination there are some problems with pollution.
Is It Easy To Sell Your House?
Like most places in Thailand, the settlement and commissions fees average in at 3%-5% and the negotiations are all handled by the real estate agent with close contact to the seller at all times. Hua Hin is a very popular place and the real estate market is one that is always moving quickly.
Infrastructure
The fact that Hua Hin is so close to the ocean and as beautiful as it is makes it a very attractive location. At the same time, being within easy reach of the bustling metropolis that is Bangkok as its main transportation hub is also very enticing to those looking for vacation style living close to the city. Accessibility is never an issue in Hua Hin as big changes to the rail, air, and road transportation systems are always being upgraded and are very efficient. The city will soon have yet another improvement with the addition of a high-speed rail from Bangkok to Hua Hin, as well as extensions to international flights to and from Hua Hin airport.

3. Phuket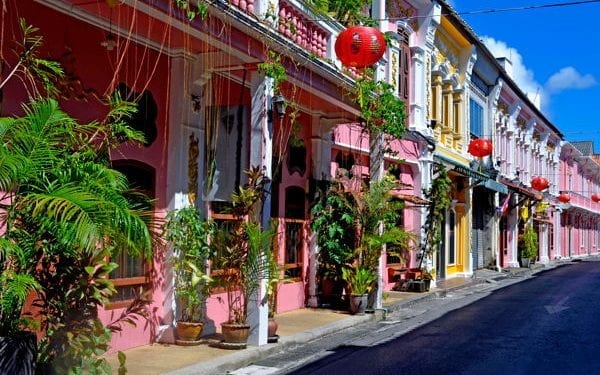 Rental Potential
Though the beaches and the amazing islands are a sight worth seeing, affordable property investments are slim pickings in Phuket. The area is still increasing and growing, attracting billion of dollars in tourism yearly, however, the real estate market hasn't quite caught up with it yet. For foreigners, there can be trouble in securing credit to buy property as the economy is constantly ebbing and flowing. Also, the prices of real estate in the market tend to be at either one end of the spectrum or the other.
Things To Be Aware Of
With no financing or borrowing basically at all, there are many limitations for the real estate market in Phuket. Another thing to keep in mind is the fact that there is only so much land available on the island. As a result, there are a finite amount of properties for rent or purchase. This drives prices up and in areas that have larger populations and no more space for more buildings, it can get expensive. These factors also mean that in the last few years there has been an increase in smaller properties and condos. Developers are more inclined to offer smaller units for a better price instead of attempting to sell larger properties or condos.
Infrastructure
The thing with Phuket is that it's not only the real estate market that has some flaws. Traveling to and from Phuket can be a bit of an issue with traffic jams which causes a lot of stress and pollution in the area. Also, there is a desperate need for improvements in their available water and power supply. The lack of water reserves across the island doesn't only affect those living there, but also the tourists staying in hotels that also suffer from this lack of resources.
Things To Do
Although there are many things to be aware of if you are thinking of buying or selling real estate in Phuket, there are still many amazing things to do and see on the little island. It is full of history and amazing views no matter where you go like the Phang Nga Bay and the Phi Phi Islands. And the nightlife is definitely something to check out. There are clubs and bars all over the place that keep people having a good time until the sun comes up as well as night markets which are great for any shopping for some unique charms at low prices.
Is It Easy To Sell Your House?
The majority of agencies in Phuket charge slightly higher fees and commission than that of other cities in Thailand. Rates come in on average around 5% plus VAT based on the selling price. The market in Phuket is not for everyone as the price ranges from very high to very low. However, you get what you pay for. With such limited properties on the market, you really need to know what you are looking for before buying in Phuket. For those reasons, selling can seem daunting. Regardless, there is still a very high demand for real estate in Phuket and selling is still relatively easy given the circumstances and the fact that is it a highly sought-after destination.

4. Pai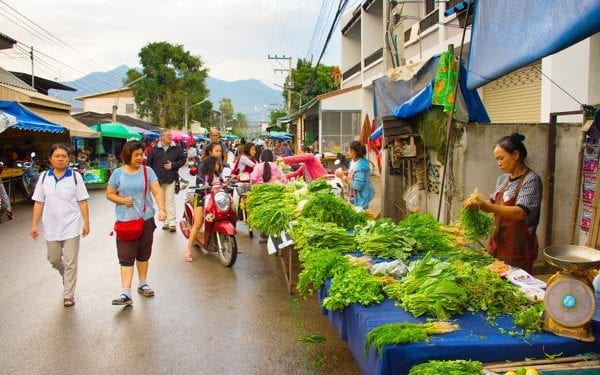 Rental Potential
As far as prices go on properties in Pai, they are very reasonable and what you can get for what you pay is quite excellent. However, it can be tricky to find many advertisements for property or rentals. It is definitely best to hire a real estate agent to help you find what you are looking for. There isn't a huge demand for housing in Pai and often word of mouth is the top method of finding property available. But when you do find something that suits your needs you will likely be surprised with what you can get.
Things To Be Aware Of
Pai is a place that is mostly off the beaten path as far as Thailand cities go. It is mainly a hot spot for backpackers. The roads can be a bit terrifying, but the scenery is enough to make it totally worth it. The only major thing to be aware of is that it can be hard to find a property to buy or rent. Other than that, Pai is absolutely incredible. For those looking for something with an unobstructed view. The lack of pollution from and noise disturbance is another major plus.
Is It Easy To Sell Your House?
Selling your house in Pai is a very laid-back experience. Agents charge about 3% and property does tend to sell relatively fast as there isn't a whole lot available on the market. What is available gets easily brushed over with the lack of a general rush to sell for most people. Things move slowly in Pai, not for a lack of demand, just because that's the way the area works. Everyone tends to live like it's Sunday every day. That, for most, is a major part of the appeal of Pai.
Infrastructure
Though the location has plenty to offer and is very attractive to tourists and people looking to live there as well. However, getting to and from Pai from Chiang Mai can be a little rough. The roads tend to be very windy and the bus or car ride there is usually between a 3-5-hour trip depending on the weather. There are schools and hospital services in Pai which is important for those looking to set up long-term. However, in truth, Pai is mainly for backpackers. There is no shortage of water and power in the small mountain town, and also no shortage of new faces coming and going constantly.
Things to Do
Being a place nestled in the mountains has many benefits. It's a tiny town surrounded by beauty and a lot of people with great stories. There are tons of hiking trails, amazing waterfalls, organic foods, and fun little shops. The drinks are cheap, and the parties always thrive well into the night. Some of the most epic caves are ripe for exploring in Pai. Most of the activities in Pai demand a bit of physical effort. It's all about the hiking and the amazing scenic spots that are inaccessible without a bit of a walk into the woods. Day trips into these locations are affordable and a good way to know the local area.
We hope you enjoyed this guide to the best places to buy real estate in Thailand. Please let us know your favorite places in the comments below.
Oliver Lovett