There are reasons that, for eight years running, Live And Invest Overseas has named Portugal's Algarve coast as the World's #1 Place To Retire Overseas…
This region enjoys one of the most stable climates in the world with 3,300 hours of sunshine per year, meaning more sunny days than almost anywhere else in Europe.
As a result, the Algarve has a long-standing reputation as a top summer destination among sun-seekers and as a top winter retreat for those looking to escape Europe's coldest months.
Vacationers and retirees alike flock to this welcoming, English-speaking region to enjoy golden-sand beaches, golf, a laid-back lifestyle, good health care, and a low cost of living.
Plus, right now, the strong dollar hands you even greater buying power.
It's here on the Algarve coast that I've finally secured a worthwhile deal for us…
A Rare Find In "The Best Country In The World"—I Expect Serious Appreciation
We're not alone in ranking Portugal so highly, as Condé Nast has also ranked this country as "The Best Country In The World."
The real estate market reflects this sentiment.
According to the latest price index, home prices in Portugal rose 8.6% in the last year alone—despite the pandemic.
Boosted partly by interest from foreign buyers via its popular Golden Visa program, properties get snapped up as soon as they come on the market. Plus, that is with many selling at inflated prices to meet visa thresholds.
So, how do we get in on this hot market?
The project we're looking at today has been years in the planning.
Luis, my friend and contact on the ground in Portugal, has been working on this exclusive project for the last three years.
Found on a bank foreclosure list, the property had outline planning (approval of number and size of units allowed) in place, so he knew he could develop it—and he's worked tirelessly to make it happen.
You can't build anything new within 500 meters of the ocean anymore. The corner of this project is exactly 500 meters from the beach…
I can tell you now, there is no other project like this in the region.
Best In Class: Real Estate In The Algarve
Nestled along the Algarve coast, our property in Praia da Luz (near Lagos) will be the region's first residential luxury condominium.
Originally a traditional fishing village, Praia da Luz has transformed itself into one of the most desirable small towns on the Algarve coast.
This is a place tourists and retirees flock to for the laid-back beach lifestyle, warm weather, and a healthy outdoor lifestyle…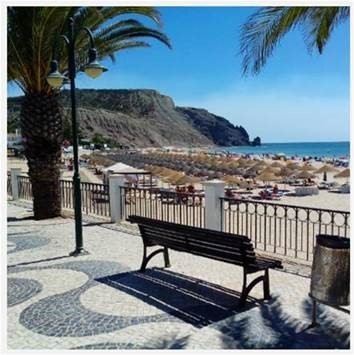 You'll have a choice of great seafront cafés, restaurants, and shops on your doorstep… along with first class health care in nearby Lagos.
Faro airport is just an hour's drive away.
Luis has created a short video to showcase the area and the project: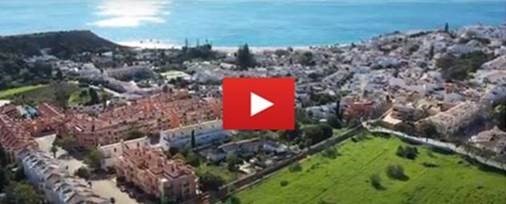 As you can see, the developer is targeting an overlooked market in the Algarve, with long-term residents and rentals in mind. Right now, there simply aren't enough high-quality, new homes available.
There will be in-house management, concierge services, an owner's lounge, a gym, and a pool… along with private gardens where you can relax when you are not at the beach.
Get Your Free Portugal Report Today!
Simply enter your email address below and we'll send you our ​FREE REPORT — Portugal: The World's #1 Retirement Haven...
The homes will have underfloor heating, A+ energy rating, high quality finishes, and expansive sea views.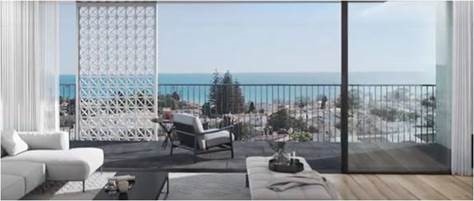 There are 38 units in the project, with many already sold out to the developer's existing client list.
Prices start at 475k euros (about US$486k) for a two-bed apartment… these also come with a large terrace and garden, along with additional storage space and a garage.
Only two of these remain available.
The larger sea-view units are in the 549k-euro (about US$562k) range.
Short-term developer financing is available with only 10% down.
Luis and his team are happy to walk you through all your financing options.
This is a project our readers have been crying out for, and one I have spent years pinning down…
And our timing couldn't be better. With the dollar at the strongest it has been against the euro in 20 years, we're looking at a historic bargain.
The one-bedroom units here have already sold out… today, only a handful of the lower priced two-bedroom units remain available.
If you're interested in claiming your own seaside home in Portugal, I recommend you get in touch today.
Let's Look At The Numbers And The Profits
The pre-construction prices we're looking at are a good 15% to 20% below prices of similar properties you can move into today.
Couple that with the expectation of continued property appreciation in the Algarve in the range of 5% to 7% per year for the next few years, and you're looking at some potentially serious profits for buying and flipping when the units are finished in a couple years.
The projected value of the 549,000-euro unit when completed is in the region of 650,000 euros.
However, these units are projecting decent rental income of as much as 27,000 euros to 36,000 euros a year at today's rents. That could be higher by the time they are finished.
Whether you are looking for a home in the world's top retirement haven, a warm welcoming country where the cost of living is low, or a rock-solid property investment… this deal stacks up.
As I said, there is nothing else like this project in the region.
If you'd like more information, you can reach Luis here.
He'll be happy to share full details of this unique opportunity, walk you through your options, and answer any questions you may have. And, you can even take a virtual tour.
Lief Simon
Director, Overseas Property Alert