With a world of enticing options for an overseas retirement to pick from, the trickiest part of an international move can often be narrowing down your choices to just one destination.
Of course, one of the great things about living internationally is that you don't have to choose just one spot to settle in…
For example, you can opt for a roving retirement, taking in a host of destinations you've long yearned to explore…
Or, you can enjoy a part-time retirement overseas, spend half the year expanding your horizons and the rest in the company of family and friends back home…
Heck, you can even throw a dart at a map and decide to dive in with both feet into whatever destination it lands on…
But, no matter what your dream overseas adventure looks like, one fact remains: you've got to start somewhere.
To that end, each year we compile the Overseas Retirement Index, an in-depth report assessing the world's best retirement destinations under a number of key criteria including, health care, crime, cost of living, climate, residency, and taxes.
In short, it's a whole lot smarter than a dart toss.
Today, I want to take a look at the destinations that ranked number one in their region.
Odds are, while you may not have narrowed down the exact place you want to test-drive overseas living in, you'll likely have it narrowed down to a continent at least… And if not, then this should get your search off to a solid start.
Number One In Europe: Tavira, Portugal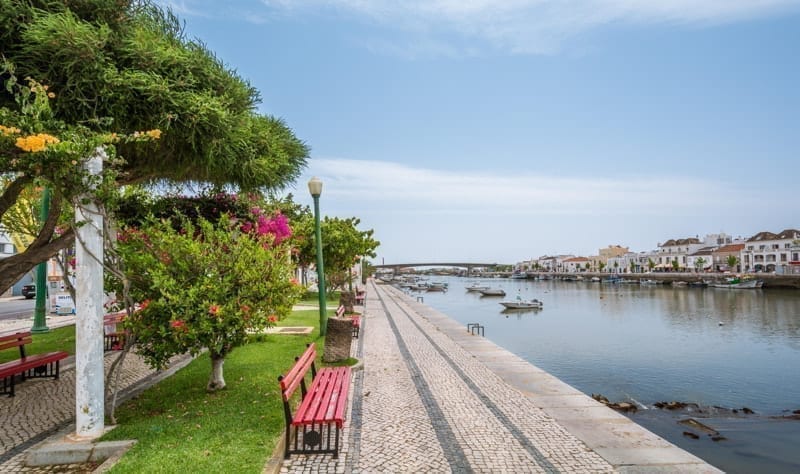 Tavira in Portugal's Algarve region is widely known as one of the country's most authentic and charming towns.
If you want a view of the Algarve of centuries past, before the golf courses and beach resorts were put in, look no further.
Spliced by the River Gilão, Tavira's riverfront is endowed with promenades and swaying palms, open-air cafés, and restaurants serving the day's catch.
Flanked by Renaissance architecture and connected by an old Roman bridge, the riverfront casts a romantic air about town.
The town's population of about 26,000 is still very much local, although a growing number of expats have established themselves here, drawn by the fantastic beaches, agreeable climate, relatively low cost of living, and traditional atmosphere.
Tavira has a well-deserved reputation among nature-lovers. It's situated along Ria Formosa Natural Park, one of the world's most important wetlands.
Most importantly, its protected status means Tavira's beaches have been unmarred by development and remain the most naturally beautiful in the region.
Tavira Island, just offshore, features three perfect, golden-sand beaches and clear turquoise waters…
The Algarve's year-round pleasant weather is one of its main draws. In Tavira, the average temperature is 64°F (18°C), meaning you can maximize your time spent outdoors.
Aside from hitting the beach, top outdoor activities are kite surfing, stand-up paddleboarding, snorkeling and scuba diving, boating, golf, hiking among the dunes of the natural park, and more.
Tavira is culturally vibrant, with open-air markets, fairs, and festivals hosted year-round. So, it consistently draws tourists, but even still, it's much quieter than other places on the Algarve coast.
Portugal makes life easy for retirees by offering several options for residency, including "self-sufficiency" visas, digital nomad visas, and investor visas.
It's not a tax haven but offers some relief to foreign retirees through its Non-Habitual Resident scheme, a tax abatement program.
Plus, U.S. dollar holders continue to have a currency advantage in Europe because the euro is at historic lows against the dollar.
If you're ready to slow down and savor moments in the sun… discover a healthier lifestyle… live in a safe place with an emphasis on family and friends… or make a good investment with the benefit of an EU passport… Tavira could be the place for you…
Start Your New Life Today, Overseas
A world full of fun, adventure, and profit awaits! Sign up for our free daily e-letter, Overseas Opportunity Letter, and we'll send you a FREE report on the 10 Best Places To Retire In Style Overseas Today
Number One In Asia: Sanur, Bali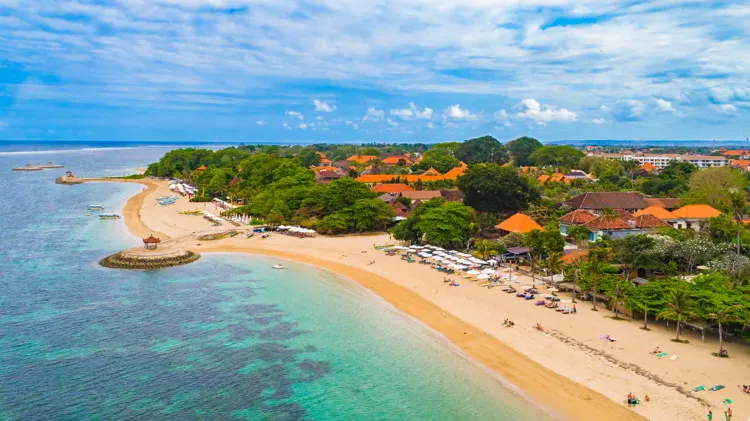 Bali enjoys a reputation as one of the most beautiful tropical islands in the world.
The jungle is lush, with an immense variety of flora and fauna, and the raw beauty of the landscape is unparalleled.
Volcanoes rise above the clouds, and terraced rice fields cascade into valleys. Even the smallest villages are adorned with unique multi-tiered Balinese temples.
The locals are unfailingly friendly—some of the most serene and pleasant people that you're likely to find anywhere.
Living here, you never run out of things to do. Bali's coastline is postcard perfect, and the ocean, which is never far away, offers world-class diving, surfing, snorkeling, parasailing, and other water sports.
You would have your choice of dining at one of the many five-star restaurants or spending a pittance to enjoy healthy and delicious local food from a mom-and-pop eatery.
Bars, dancing, and discotheques are all convenient. Festivals and cultural events happen almost every week. You can golf, climb a mountain, visit galleries, talk with artists, commune with monkeys, learn yoga or meditation, or take a cruise. There's always something to do…
Sanur (pronounced "san-oor") is an unpretentious suburb of Bali's capital, Denpasar.
It's a fairly small town on the southeast side of Bali. Quiet and laid-back, Sanur is far removed from the crowds of tourists who flock to Bali for vacations and honeymoons.
This expat haven can be a top choice for indulging in a five-star, luxury lifestyle on a three-star budget.
It's close to Bali's best amenities and home to a big expat community. There's a large population of retired foreigners, many of whom stay here on a part-time basis. English is spoken everywhere; there is no need to learn the local language.
A barrier reef, which protects the coast and creates calm seas, runs the entire length of Sanur. The beach is welcoming, with no dangerous undertows or threatening waves.
The paved pathway that runs the entire length of the Sanur coastline beckons bicyclists, strollers, and sun worshippers. So, restaurants and bars located along the route provide cool drinks, plenty of good food, and views of nearby islands.
Southeast Asia is famous not only for its fantastic beaches but also for its low-cost living… Sanur is not the cheapest town in Bali, but it's also not the most expensive. It offers a high quality of life and provides value for every budget.
Bali has decent health care provisions, and living in Sanur, you'd be within easy reach of the best hospitals and clinics on the island.
Sanur is spread out, stretching several kilometers from north to south, so you'll want to have your own transportation if you decide to live here. You can get around well with a bicycle or motor scooter.
An upside of choosing Indonesia as your retirement locale is that it offers a retirement visa, which is not common in Southeast Asia.
It's easy to qualify for, with a fairly low income threshold, although it stipulates a few odd requirements (like hiring at least one local person as household staff).
Sanur features some spectacular homes…
Many villas are surrounded by ornate outer walls and beautiful entryways and feature carefully landscaped grounds with mature trees and statuary that provide a real Balinese ambiance.
It's important to note that foreigners are not permitted to own freehold property in Indonesia, but they can rent or lease apartments, houses, and villas.
Whatever your budget, you'll find that you can live substantially better for less money in Sanur.
Few places offer more diverse cultural and outdoor activities, stunning beauty, and gracious hospitality than this little island…
Number One In Latin America: Chitré, Panama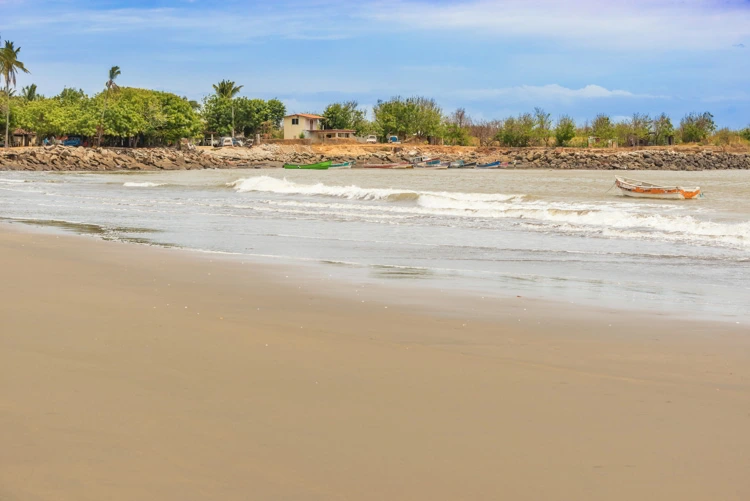 Taking top billing in its region and overall in the 2023 Overseas Retirement Index is Chitré, a small town in Herrera Province, in the northeastern part of Panama's Azuero Peninsula.
Panama's popularity as a retirement haven is long-standing. It offers a top-tier retirement visa, uses the U.S. dollar as its currency, is about as friendly as it gets when it comes to taxes, and is well-connected to the United States and Canada in terms of flights.
Typically, being anywhere other than Panama City in Panama usually means you don't have easy access to the types of things that expats appreciate—great health facilities, banks, American-style grocery stores, nice cafés and restaurants, entertainment options, and more…
Chitré is an exception to this rule.
Certainly, all the amenities offered in the metropolitan area of Panama City can be found in this hidden paradise—a remarkable accomplishment considering its small size.
It's part of the reason some people call Chitré "The Biggest Little City in Panama."
The other big selling point of this small, safe, and community-minded town is its warm, inviting culture. This is El Corazón De Panamá… The Heart Of Panama… and few other towns have preserved their traditions as well.
Throughout the year you'll see multiple folkloric festivals with cabalgatas (horse parades), bailes típicos (traditional dances), and women dressed in Panama's traditional attire, la pollera.
The festivals, the Spanish-colonial architecture, and the ranches where ranchers work Brahman cattle on horseback, give you a sense of what life was like on the Azuero Peninsula decades ago.
About 500 expats live in Chitré and because it's largely undiscovered, it's one of the most affordable places to live in Panama.
A couple could get by on about US$600 per month, though we recommend having more than that available for the most comfortable, well-rounded lifestyle possible.
The low cost of living includes the price of property. You can buy beachfront property at shockingly low prices… up to 35% less than the value price.
This is also a land of opportunity for investors. The beach is never far—Playa Monagre and Playa El Rompío are only a few miles outside downtown Chitré.
In short, if you're looking for a new home with the comforts of a city but a small-town feel, an opportunity to immerse yourself in Panamanian culture, and enjoy life by the beach without overpriced property, your dream life awaits in Panama's heartland.
Sincerely,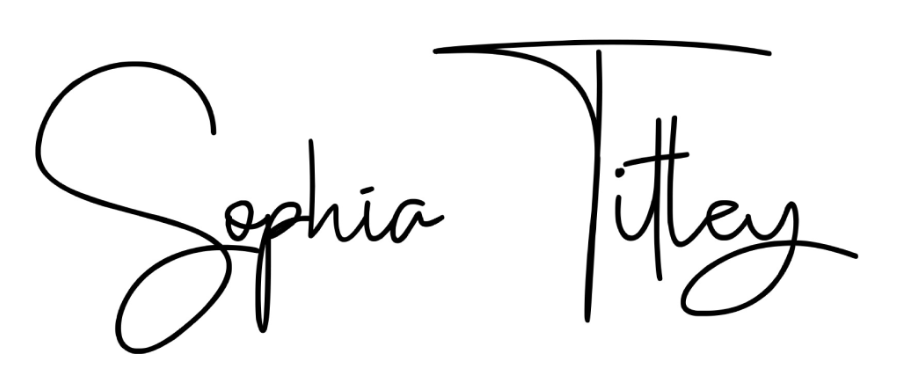 Sophia Titley
Editor, Overseas Living Letter