More than 40,000 adventurous Americans and almost 130,000 Europeans have decided to live or retire in Thailand. With so many enticing retirement options in the world, how do you choose the best place for you?
If you're curious about what you can expect in this "Land of Smiles," here's a quick list of several reasons why Thailand is the best place to retire in Southeast Asia.
Why Thailand In General?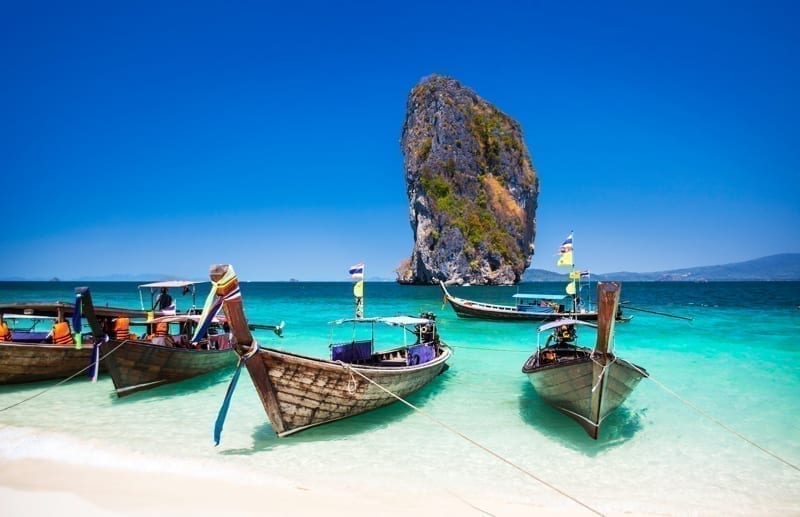 Beyond the stunningly beautiful scenery, you may be drawn here for the lush, tropical weather and the variety of living options ranging from pristine white-sand beaches to misty mountain towns and bustling cities. Thailand is a safe country filled with welcoming locals who respect and honor their elders as well as older foreigners.
The official language is Thai, but many Thai people speak English, mostly in the larger cities. When moving abroad you should always learn some basic local words and phrases to enhance your experience and reduce your stress.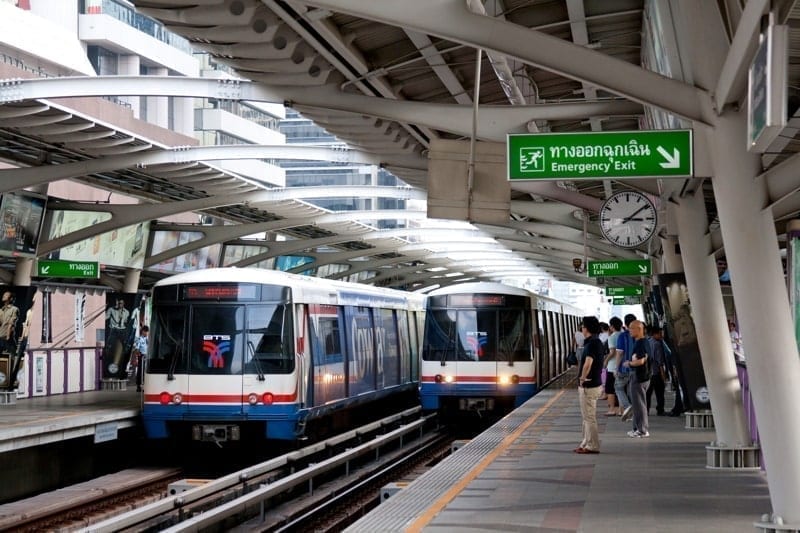 You can enjoy a comfortable lifestyle in Thailand with 30,000 to 70,000 Baht per month. Depending on the exchange rate and where you live, US$1,000 to US$2,300 per month should be sufficient. Also, prices will be higher in a bustling city or touristy beach area versus a small town in the countryside.
Public transportation is affordable so you can save money by not owning a vehicle. Although cars are reasonably priced and insurance is affordable, financing a vehicle is difficult or even impossible for foreigners. Motorcycles are very common in Thailand and can be a low-cost alternative.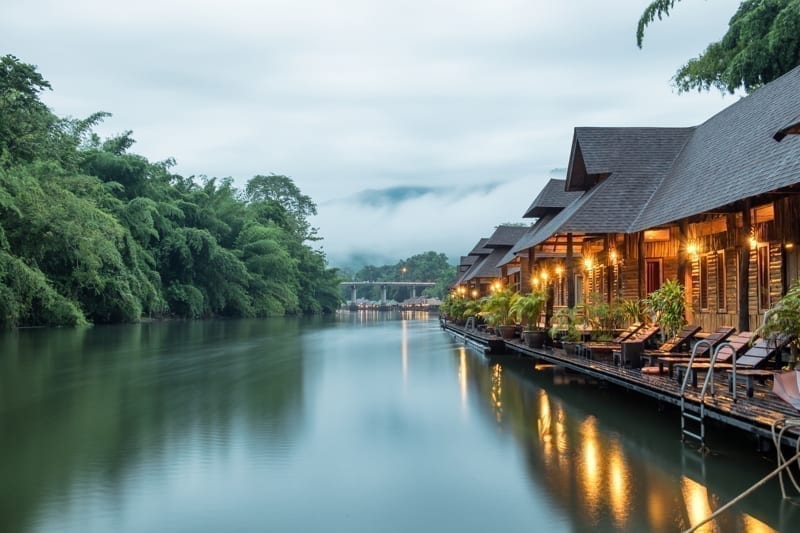 Renting an inexpensive, furnished home is possible in Thailand. Nicer condos will run approximately US$350 per month plus utilities. Most landlords require a year contract, but six-month rentals are possible. You'll need to pay the first and last months' rent in advance along with a security deposit equal to one month's rent.
Foreigners are not allowed to buy land in Thailand. It's legal for foreigners to form a corporation with a Thai national who must own 51% of the company's interest. This company can then purchase Thai land. Foreigners can also invest in condos if less than 50% of the condo building is owned by foreigners.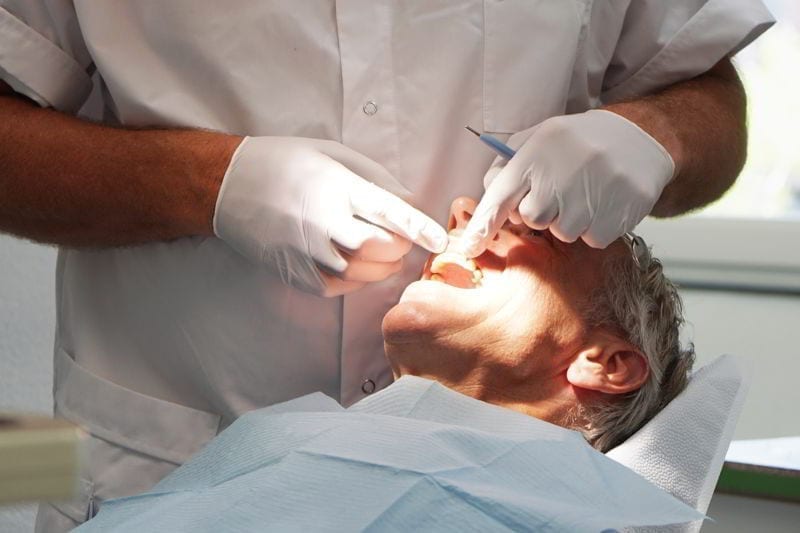 You'll find high-quality health care in the larger cities along with English speaking staff in places like Bangkok and Phuket. Bangkok is famous for one-of-a-kind procedures that are not done elsewhere in Asia. Private health care is exceptional, and although it costs more than public care, it's still less expensive than what most expats would pay in their home country.
A general doctor's visit can cost between 500 to 1,000 Thai Baht (approximately US$16 to US$35) while a visit to the dentist that includes a cleaning and cavity filling is less than $30. Most surgeries cost 30% to 40% less than in western countries.
Thai Elite Visa
This long-term option is geared toward wealthy people who live in Thailand or visit frequently and want a visa that lasts between five and twenty years. Fees run from 500,000 to 2,000,000 Thai Baht and these visa holders are allowed multiple entries plus other privileges like airport limousine transport services and golf club memberships.
Special Tourist or Long-Term Tourist Visa
An initiative is pending that will allow long-term visitors to stay in the country for 90 days and extend their stay for an additional 270 days total. Visitors with this visa will have to obtain a Certificate of Entrance, show proof of medical insurance, and during the COVID pandemic, undergo a 14-day quarantine stay in a government-approved facility.
Retirement Visa
To qualify for this visa, also known as an Extension of Stay Based on Retirement, you simply need to be at least 50 years old and:
show an "adequate income" from outside the country (currently 65,000 Thai Baht per month), or
deposit 800,000 Thai Baht in a local bank at least two months before your application, or
a combination of 1 and 2 above.
This visa has a one-year term, but can be renewed indefinitely. Retirement visa holders cannot work in Thailand.
Permanent Resident Visa
After three years of living in Thailand using the one-year visa extensions allowed under various visa options, you can apply for a permanent visa. A single person must show a monthly income of 80,000 Thai Baht per month and you must present three years of personal tax statements to prove this amount.
A Typical Day In Thailand
One great advantage to retiring in Thailand is the amazing food. From local food markets offering fresh fruits and vegetables, herbs, spices, roasted meats, and much more, to the motorcycle food carts you'll find everywhere serving inexpensive plates of flavorful treats, you certainly won't go hungry or broke.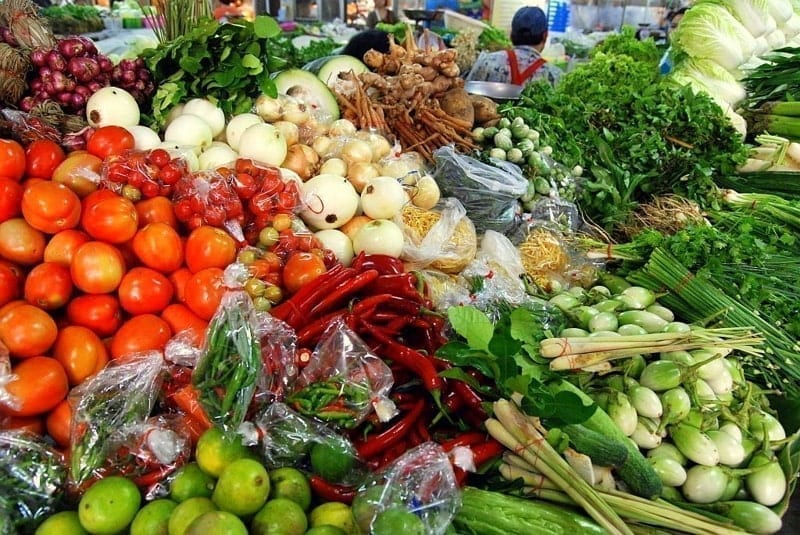 With mountains, oceans, stunning beaches, and thriving cities there's always something to do. It's an easy flight to many other Asian countries for a quick getaway. Plus, in many locations, you'll find expat communities with groups that range from card playing to scuba diving.
Insider Tip:
You may want to consider living part-time in Thailand to avoid the hottest months in April-May and September-October. Also, farmers in some areas will burn their cropland in preparation for the next season's planting, so you may want to avoid those areas from mid-March until May.
Should I Retire In Thailand?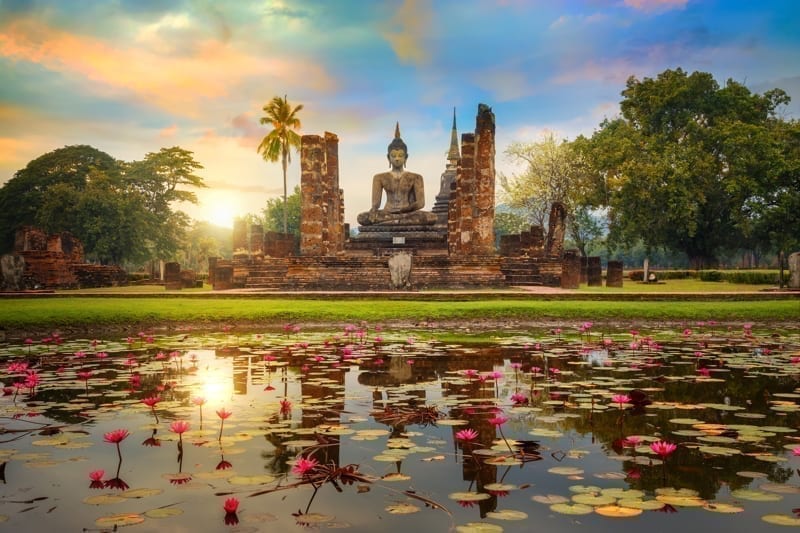 If you're open to exotic culture, outstanding food, jaw-dropping natural beauty, and a welcoming society, you should seriously consider retiring in Thailand. The best way to find out if Thailand is right for you is to do your homework, talk to other expats currently living there, and plan a visit to see for yourself.