Tavira is found in the Algarve, the region Live and Invest Overseas has identified as the world's top place to retire overseas for several years running. In 2021, we thin-sliced the Algarve to bring you a closer look at Tavira specifically, a traditional small town with a lot to offer.
Tavira is well-known for its quiet and tranquil pace of life. This is one of the Algarve's most authentic towns, unmarred by the gentrification that often goes hand in hand with tourism. Being in Tavira gives you an opportunity to explore a traditional part of Portugal and experience its culture, history, cuisine, and beautiful golden sands.
1. Ria Formosa Natural Park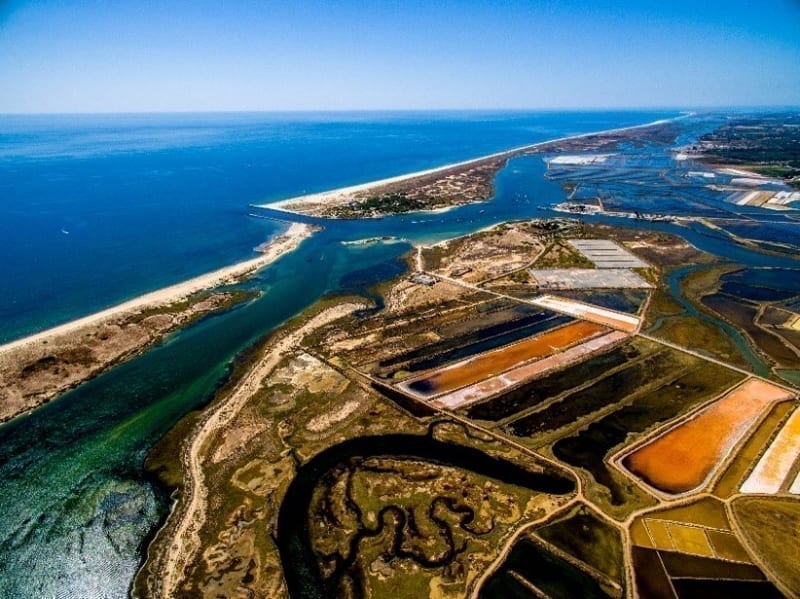 One of the beauties of this small town is that it's within one of the Portugal's biggest nature reserves, Ria Formosa Natural Park. Ria Formosa is about 18,000 hectares of wetland that separates the ocean from the mainland. You can tour sandbanks offshore from Tavira by boat or go dolphin-watching or simply find a spot to relax and enjoy the scenery, the sand, and the water.
2. Bird Watching At The Salt Pans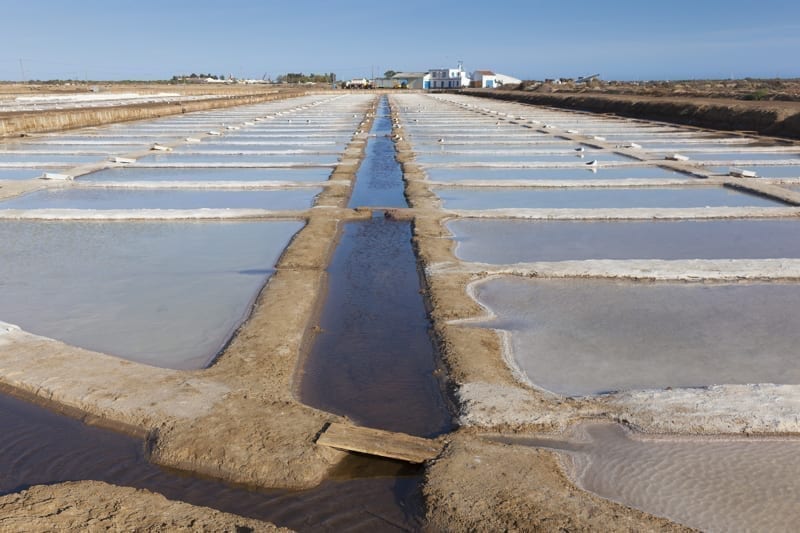 The salt pans are one of Tavira's most iconic sites, as its history is intertwined with salt production. The ancient technology now adapted to the landscape of the Ria Formosa turns the salt pans into outdoor chemistry labs. The salt pans are vital to the environment, particularly for birds and microscopic beings. You can come for an afternoon and birdwatch for species such as stork, flamingo, avocet, stilts, and bee-eaters.
3. Hiking, Golfing, And Cycling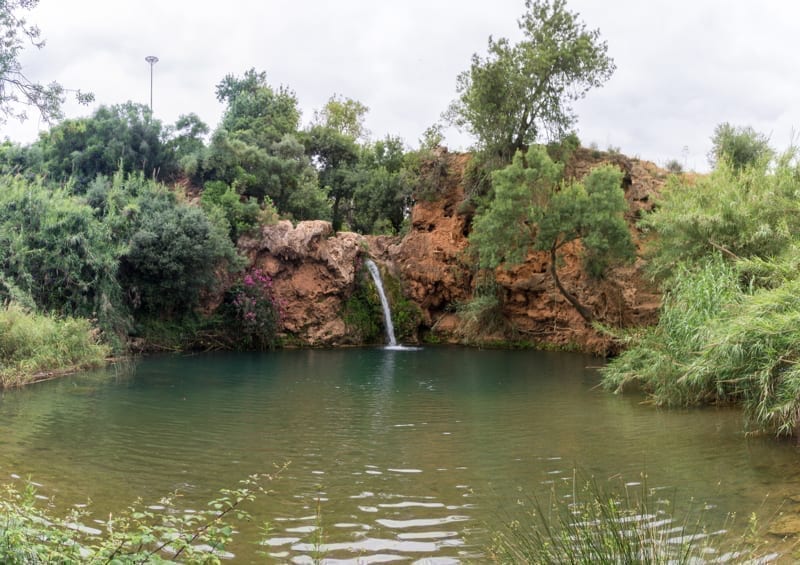 Walking trails abound in Tavira. You could spend several afternoons exploring a side of Portugal not seen by many. One trail will lead you to Cascada de Pego do Inferno, a waterfall not far from the town center. Here you can enjoy nature, cool off in the water, and have a good time.
Golfing is another big activity in this part of Portugal. The Algarve is one of the best golf destinations in the world, with top-quality courses found throughout the region.
Spend time in nature by riding along the Ecovía, a cycling trail that's part of a network of cycle routes found all over the Continent. The Ecovía is 125 kms long, providing space for days' worth of riding.
4. Museum Hop
If you're a history buff, like I am, you'll enjoy visiting Tavira's museums. In the Museum of Tavira you can learn about Tavira's history. The Islamic Museum holds artifacts from the era of Moorish rule in Tavira. The Tavira Ciência Viva Science Centre is a fun place to get the young ones interested in science. There are Phoenician ruins in Tavira as well—still standing despite the earthquake that devastated the city 300 years ago.
5. Tour The City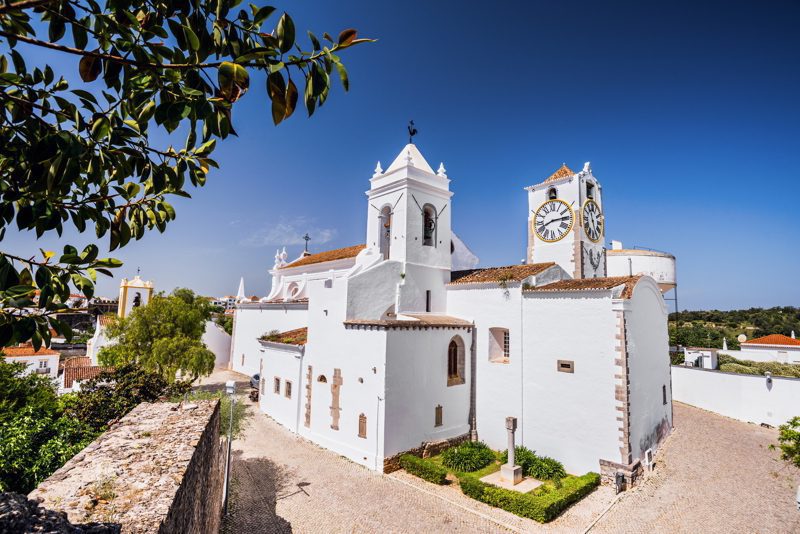 In Tavira, you can get to know the city's landscape by taking a tuk-tuk tour or, if you prefer, a Tavira walking tour…
The 31 churches and chapels around town (some in ruins) remind all of Tavira's religious heritage and culture. More than 80% of Portugal's population is Catholic, and the influence is noticed across town. For a panoramic view of Tavira, head up
to the highest point of town—Castelo do Tavira, or Tavira Castle. You can also take a cycling tour around town.
6. Enjoy The Local Gastronomy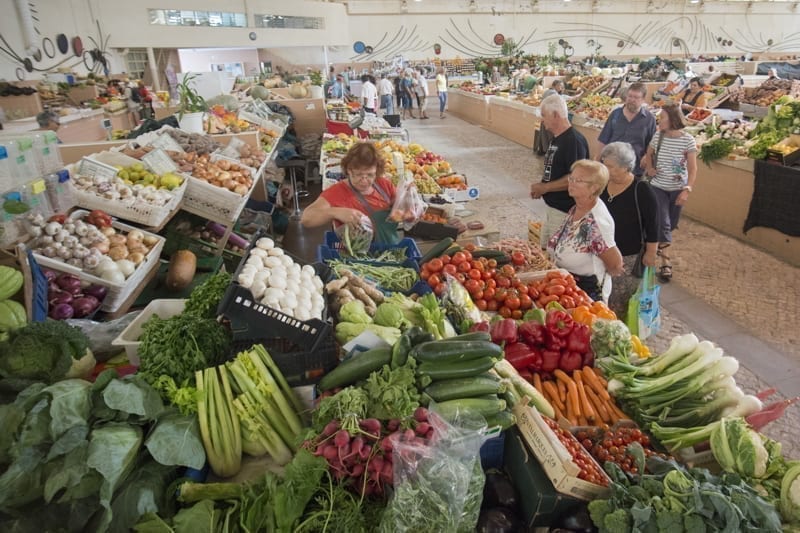 In Tavira you can enjoy the Mediterranean diet, a UNESCO World Heritage-recognized culinary tradition. Restaurants in town give you a taste of the local gastronomy, where olive oil, wine, and bread are always featured. Fresh vegetables, pasta, and seafood are lunchtime and dinner staples. Despite Tavira's small size, its restaurants are busy, especially along the riverfront.
7. Tavira Camera Obscura
In a converted water tower close to Tavira Castle is the Tavira Camera Obscura. Situated at the top of this tower is a dark room that lends itself to optical experimentation—the same technology used in Leonardo da Vinci's time that led to the creation of the modern camera.
From Tavira's Camera Obscura, you can see waves on the ocean, people walking down the street, and town's most recognizable buildings and homes. Each session is unique, as the weather and human conditions are never the same. At 100 meters above sea level, the Camera Obscura also offers 360-degree views of Tavira.
8. Buy Gifts At Casa Do Artesão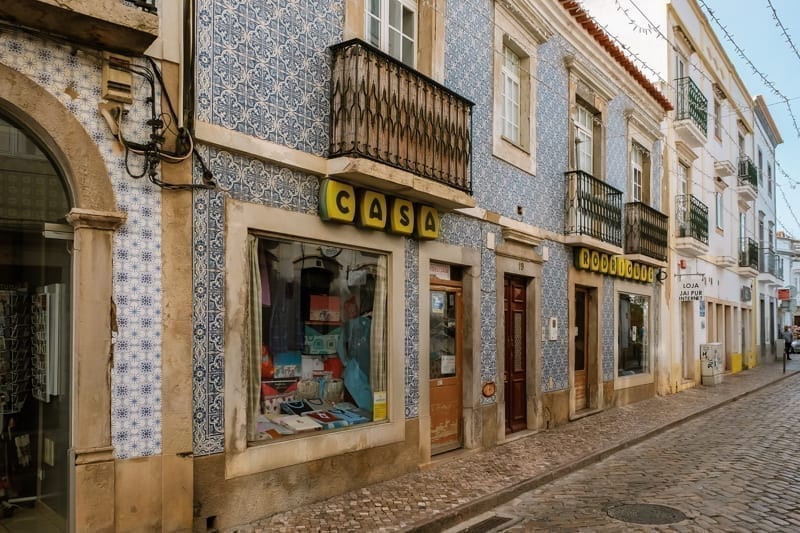 All kinds of shops line Tavira's cobblestone streets. Right in front of the Gallery Palace, there's Casa do Artesão, where 50 local artisans and producers sell their wares. Some offer alluring handmade crafts such as honey, carpets, tiles, baskets, fleur de sel, strawberry brandy, and more.
9. Go To The Beach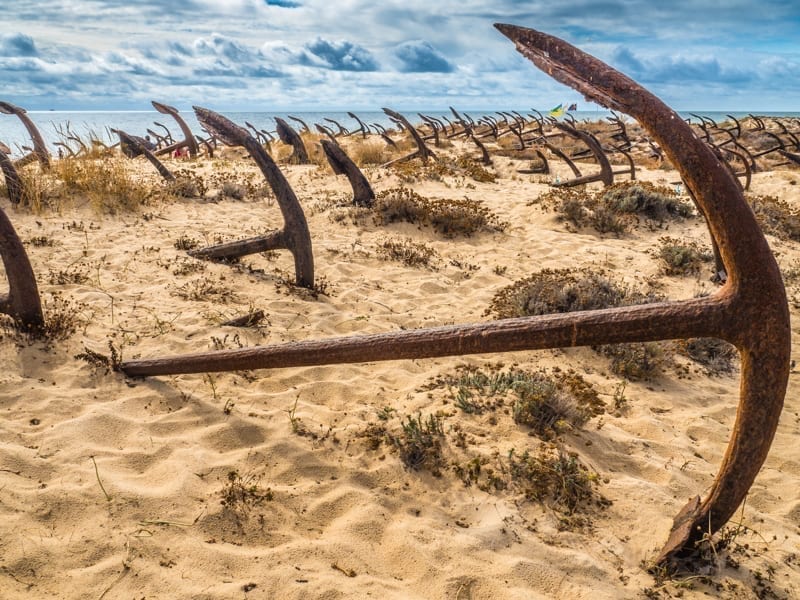 Portugal is famous for its beautiful beaches, but the beaches in Tavira are something else… Because of the protected status of Ria Formosa Natural Park, Tavira's beaches are undeveloped and in their natural state—full of soft, golden sand and crystal clear water.
Lacém Beach, Cabanas de Tavira Beach, Ilha de Tavira Beach, Terra Estreita Beach, Barril Beach, and Homem Nu Beach are a few of the beaches near Tavira. At Barril Beach you find the anchor graveyard… Because Homem Nu is isolated (you have to walk for a few kilometers to get there), people tend to go nude. Watersports like swimming, surfing, paddle boarding, kayaking, etc. are popular in Tavira.
10. Horseback Riding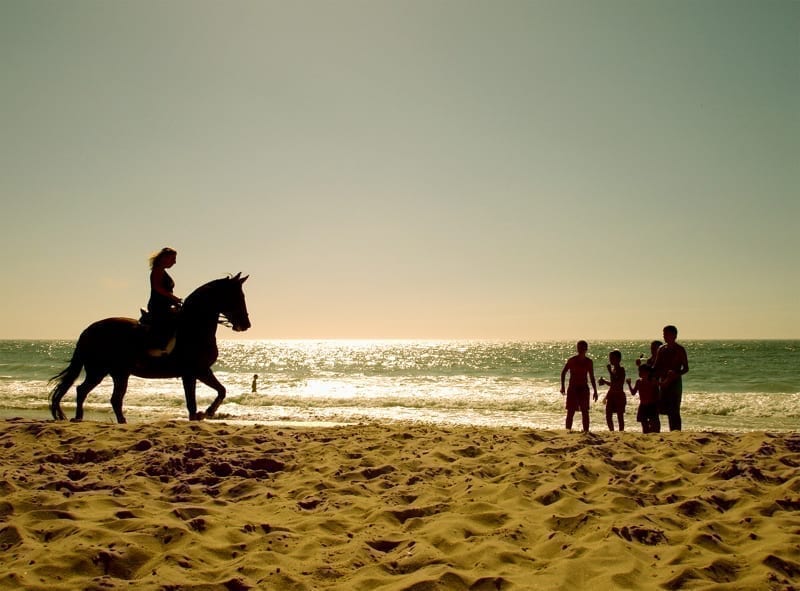 Horseback riding is a unique way to connect with Tavira's nature.
Further Reading
Portugal Home Conference Kit is a one-of-a-kind bundle of resources to help you experience Portugal, not as a tourist, but with the help of long-time residents.
You can access full reports on Portugal and other retirement havens here.
For maps, budgets, photos, and general demographic, tax, and government information, check out the Portugal Country Page of the Live and Invest Overseas website.