Happy Belize Independence Day! This month Belize celebrates the 41st anniversary of its independence from England. Belize is the only Commonwealth country in the region and the only English-speaking country in Central America. With this ease of communication, common law background, plus the beautiful tropical atmosphere on offer in Belize, it's no surprise that this country is on the radar for forward-thinking investors, second home buyers, and retirees.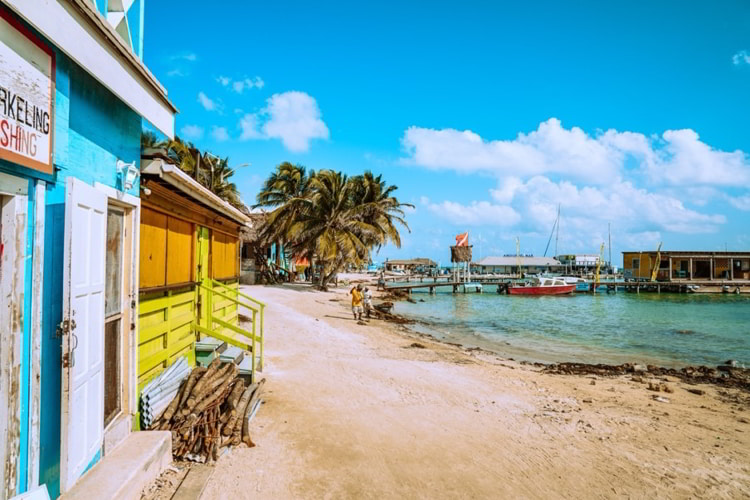 Real estate opportunities in Belize are abundant right now, and the market continues on an upward swing. There's been a strong rebound since COVID-19 restrictions were lifted earlier this year, and I don't see this slowing down.
That said, Belize experiences tourism seasons. The end of November to the middle of May is high season, while the end of May to July is the shoulder season. Low season is August to the middle of November.
The Belize Tourism Board posts regular updates about what's going on in terms of tourism, and, as you can see below, San Pedro (Ambergris Caye) continues to top the charts as the most visited location in the country, followed by the Cayo District.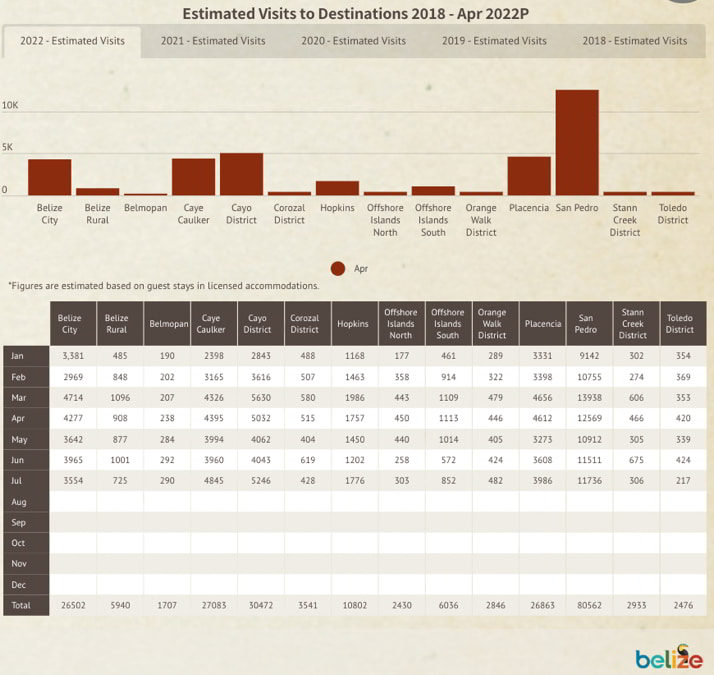 San Pedro tops the charts for many reasons, but the primary one is that the island parallels the largest living reef in the world. This means incredible Caribbean diving, snorkeling, and fishing opportunities.
The main mode of transportation is golf carts, and the streets are lined with colorful, charming buildings. Water sports are enjoyed in the warm azure waters, and the pace of life is laid-back
The Cayo District is the perfect balance to island living. It offers lush jungles, fresh rivers, and colorful wildlife. Here you can explore Mayan ruins and try adventure activities such as cave tubing, ziplining, and jungle trekking. This is where you find large tracts of land for farming, nutrient-rich soil for gardening, and an all-around simple way of living.
If you're a forward-thinking investor with appreciation on your mind, now is the time to land bank raw land in Belize.
If you dream of building your own home in paradise, now is the time to own raw land.
Why now?
Because, again, prices are moving up.
In five years, land in Belize—both beachfront and in Cayo—is going to be more expensive. What you buy today will be worth more.
Plus, the ongoing fees are minimal. Average property tax for one-fourth of an acre is about US$20 per year.
Not all land is created equal in Belize. If you're looking for land from an appreciation or re-sale perspective, consider a few factors:
What makes this property special or unique? How many other properties are there like this one?
Are there utilities (water, electricity, internet)?
Will the land need fill? This is common on the cayes and in coastal property.
Spotlight Opportunity:
4 Contiguous Lots In Costa Del Sol, West Ambergris Caye
Costa del Sol is a growing area located a five-minute boat ride west of the heart of San Pedro Town.
What makes this location unique is the limited number of homesites available (only four) and the location directly across from town. You have the private island feel while still being on Ambergris Caye and having access to the island's amenities.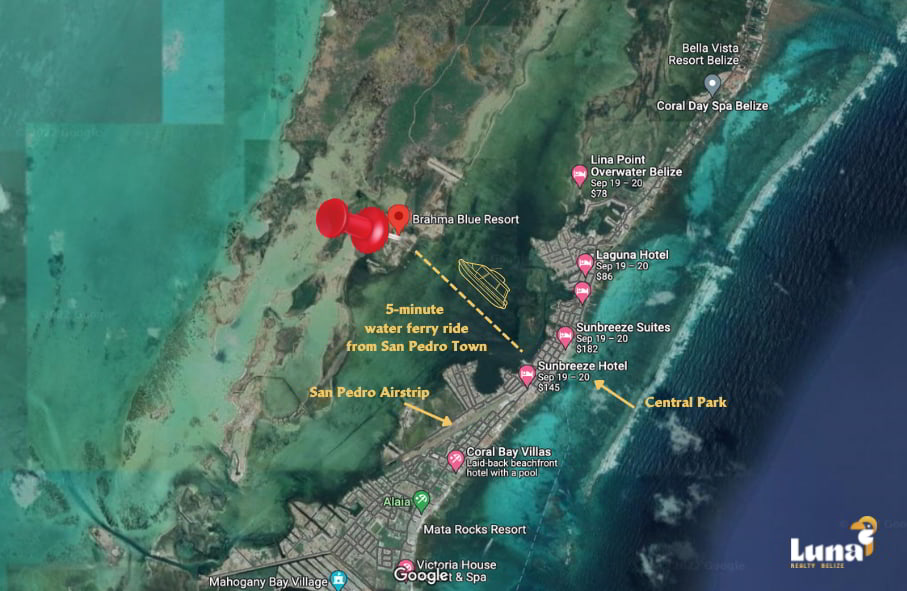 There are three other resorts (one operating and two under construction), four large private villas, and a restaurant that's open for breakfast, lunch, and dinner in Costa del Sol.
Construction on a road from the popular Secret Beach towards this area has started and currently ends about 0.25 miles from this property.
These lots are just entering the market and are priced to sell. They can be purchased together or separately.All lots can be connected to town electricity and connect to internet. There is no HOA fee or building timeline requirement.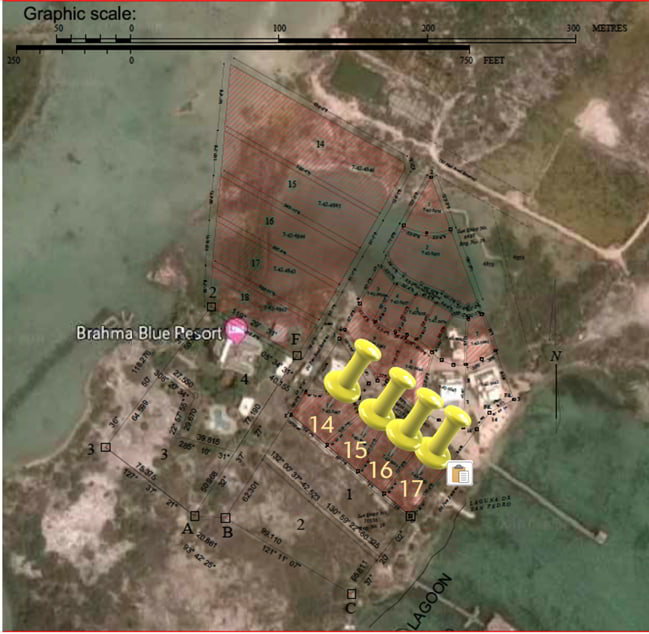 These are their prices:
Lot 14: 0.26 acres—closest to Brahma Blue—US$59,900 + closing fees
Lot 15: 0.18 acres—US$54,900 + closing fees
Lot 16: 0.243 acres—US$59,900 + closing fees
Lot 17: 0.246 acres—waterfront—US$74,900 + closing fees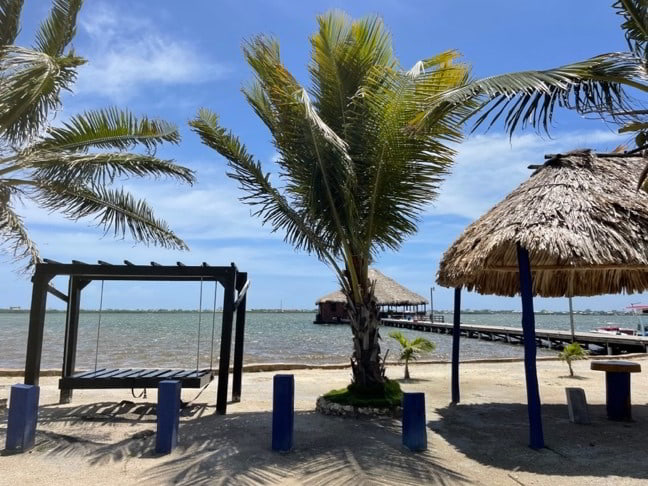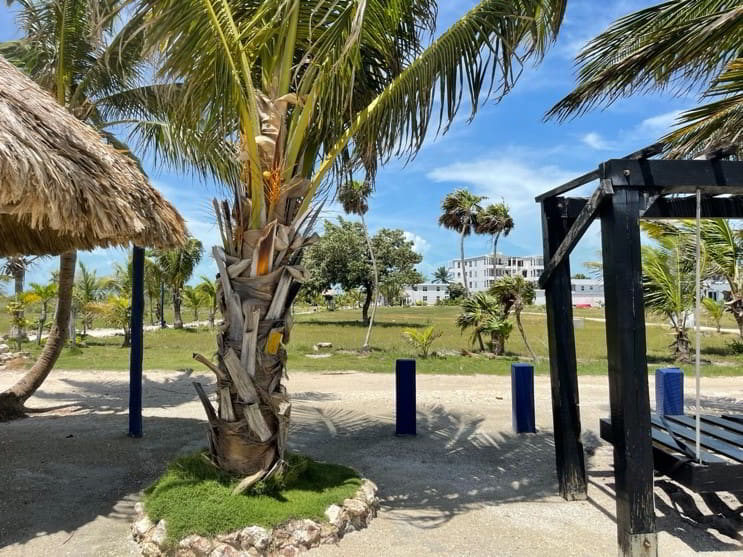 Top 3 Foreign Buyer Considerations
Here a few considerations that you, as a foreign buyer, should know before investing in property in Belize:
Financing as a foreigner can be extremely difficult to secure and is often costly. There is only one bank I'm aware of that will finance, and the rates often include double-digit interest rates and balloon payments after a few years. In some cases, the seller (whether a developer or a re-sale) may offer financing, but unless it's specified in the listing, expect for the transaction to be cash.
Real estate transactions are done in U.S. dollars.
Closing fees: Belize charges 8% stamp tax (title transfer fee) and attorney fees are typically between 1% to 2%. These fees are not included in the listing price, so be sure to factor them into your budget.
Feel free to get in touch here whether you're interested in the information I've shared today or in Belize in general.
Rachel Jensen
Belize Insider