In my 14 years living in Belize I have often remarked at how many happy-go-lucky, friendly, community-minded Canadians live here. For the longest time I thought that it was only a trick of my perception.
Because they are generally gregarious, outgoing, fun-loving, and love a beer or three, there always seems to be lots of Canucks in every group in Belize… mixing happily with all—expats and locals alike.
When I think about my good times in Belize, whether in the Cayes, Hopkins, Cayo, Corozal, or Placencia… Canadians were always present, having a good time… even watching hockey!
Considering Canada's small population, there are more Canadian expats in Belize than you might expect. Canadians amount to more than 7% of all tourists to Belize, but my guess is that they make up an even higher portion of Belize's expat population.
As a whole, they are a great bunch of people to have in your community. Most Canadians I've met have a more positive outlook on life than other nationalities; they're patriotic without the overbearing nationalism. This open-minded good-naturedness endears most Canadians to the local community.
Belize's Canadian contingent comes from remote areas of Canada… They're attracted to Belize because they find the same ideals that they enjoyed back home—a relaxed attitude to life, personal freedom, and the love of nature. The big upside of living in Belize as opposed to Canada is the chance for more fun in the sun…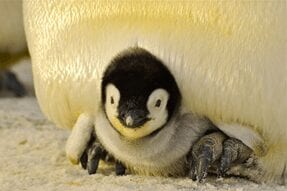 A significant portion of Canadians residing in Belize do so only for six months at a time, heading back to Canada for the summer months. This group is known as the "snowbird" expats.
Snowbirds enjoy the best of both worlds… They skip Canada's winters but get in just enough time at home to satisfy extended family.
If you're a homeowner in Belize you can often rent out your snowbird house during your time up north… there's great advice about the best ways to do this in Global Property Advisor.
Make acquaintances with Canadians online using forums, or head down Crazy Canucks Beach Bar on Ambergris Caye—an entertaining spot any night of the week.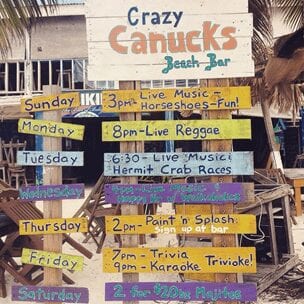 The Canada-Belize connection goes both ways. There are notable Belizeans living in Canada, too…
Oral Fuentes, founding member of the Oral Fuentes Reggae Band, studied at the Academy of Performing Arts in Cambridge, Ontario. He still performs in his chosen country.
Christie Laing is a burgeoning actress of Belizean descent, who appeared in "Arrow" and "Once Upon a Time."
Mennonites Started As Just Friends With Belize 
Over 10,000 of the Mennonites in Belize are descendents of Mennonites who lived in Russia for several generations before they migrated to Canada, seeking more independence and religious freedom.
In 1873, long after Mennonites had settled in the Russian Empire, 7,000 Mennonites moved to Manitoba, Canada, to avoid religious persecution.
After the Second World War, Mennonites in Canada sought new land. They wanted to avoid the possibility of military conscription, and even though they lived in comparative prosperity, they wanted to build fully self-governing communities elsewhere.
In 1957 a delegation of Mennonites came to Belize to visit George Price, the man who was to become the national patriot of Belize. At the time Belize had no real agricultural production for local consumption except for subsistence farming, and George Price wanted food independence for his future independent nation… so a deal was struck for fertile land in the Cayo area.
After 1958, 1,700 Mennonites moved to Belize, then British Honduras, and founded what are now some of the most prosperous communities in modern Belize.
The various Mennonite communities across Belize choose how strictly they live their lives. The industrial capital of Belize is the modern Mennonite settlement of Spanish Lookout, but all still speak Plautdietsch, a Low German dialect.
Canada And Belize Relations
Canada and Belize have a long history of positive bilateral relations. Both Canada and Belize are part of the Commonwealth of Nations (better known as the British Commonwealth) and are members of the Organization of American States.
Total trade between Belize and Canada in 2017 was CA$13.9 million. This relatively small amount of trade has the opportunity to grow significantly thanks to the CARIBCAN. 
The 1986 Caribbean-Canada Trade Agreement ensures that 97% of Caribbean exports enter Canada duty-free. To qualify for the preferential and free-trade tariffs, the products must fall under the rules of origin: 60% of the value of the product must be created or added in CARICOM (Caribbean Community).
CARIBCAN does not permit duty-free imports of textiles and apparel, footwear, luggage and handbags, leather garments, lubricating oils, and methanol into Canada.
Belize exports spiny lobster, sugar, essential oils (citrus), frozen orange juice, and black-eyed peas, among other things, to Canada. But she's a net importer of Canadian goods, so there are opportunities to import goods from Canada to Belize. The majority of Canadian investments in Belize are in financial services, forestry, and real estate.
Helping The Little Guy
Canada, through her Caribbean Program, has many aid strategies in the region. For example, with the Canada Fund for Local Initiatives (CFLI), CARICOM countries are eligible to benefit from a CA$600-million development fund earmarked for the Commonwealth countries in the Caribbean. A focus of Canadian efforts is strengthening the Belize Defence Force.
If you're Canadian and curious about Belize, come down and check the country out for a while. Skip the snowstorm this winter, and have a great time in the tropics instead…
Con Murphy