When considering where to relocate or retire on this big sphere called Earth, the many options may be intimidating. That's where our annual Overseas Retirement Index comes in handy.
The South American winner this year was…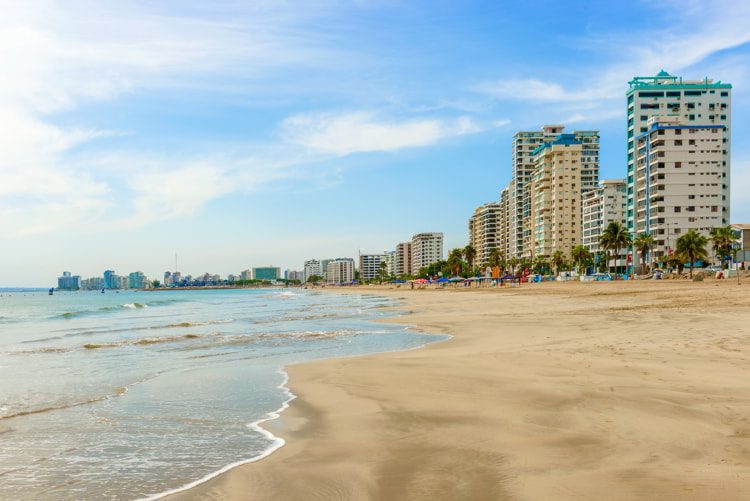 Since 2008, Salinas has rebuilt itself and now resembles Miami so much that it's local nickname is "Little Miami." Salinas has a malecón (oceanfront highway) and high-rises towering over a long city beach.
But that's not all Salinas has…
If you're looking to invest in property here, you can do so for about US$100,000. Ecuador's low cost of living and affordable property prices are two of the reasons expats are drawn to Salinas. A couple could live here with a monthly budget of about US$1,893.
There are more than 600,000 expats living here, meaning there's a well-established expat community, and they're all very welcoming. You won't have to go out of your way to meet fellow expats. Another plus for this South American country.
If you're looking to live someplace with warm weather year-round (without unbearable heat), then Salinas is the place for you. The warmest months are from December to April with an average high of 80°F (27°C). Not too stuffy. The coolest months are from July to October with high temperatures averaging about 70°F (21°C).
Start Your New Life Today, Overseas
A world full of fun, adventure, and profit awaits! Sign up for our free daily e-letter, Overseas Opportunity Letter, and we'll send you a FREE report on the 10 Best Places To Retire In Style Overseas Today
You can find quality health care in Salinas, and many health care practitioners here speak English. Salinas has three hospitals—we recommend you use Centro Médico de Especialidades. There are also a handful of clinics. If you're not satisfied with the level of health care in Salinas, Guayaquil is nearby where you'll find the best hospitals in the region.
Salinas is an established tourist destination. Entertainment won't be hard to find. There are numerous restaurants, bars, shops, and hotels. Salinas also has a handful of museums, though we wouldn't consider these to be the main attraction.
Because Salinas is popular among tourists and expats, finding people who speak English isn't difficult. Resources for English-speakers are available, including English-speaking church services. If you want to make the most of your new life in Salinas, we recommend you try to learn some Spanish (enough to get by).
The infrastructure here is great. The Salinas coast is linked by a modern highway and the roads have improved over the years. Having a car is the most comfortable and convenient option in Salinas, but it isn't a "must" to live a full and pleasant life. There are other transportation options such as taxis, buses, and walking.
Salinas is generally safe, but like any other city, you need to live sensibly.