If you've fantasized about embracing the good life on the Continent, this is your chance. Americans have more buying power in Europe than they've had in the past two decades. On Aug. 23, the euro closed at 0.9927 per dollar—the lowest it's been since 2002. The exchange rate means that everything, from the cost of an espresso to the cost of an apartment on the Mediterranean, comes at a discount for U.S. dollar holders right now.
What's more, there are specific destinations in Europe that were affordable even before the euro's fall because they live in the shadows of more famous counterparts. They offer much of the same appeal but fewer tourists, more authentic cultural experiences, and lower prices.
With the deflated value of the euro, these underdog destinations now pack a one-two punch that delivers knockout value. Whether for travel or relocation, consider one of the following cheap places to live in Europe.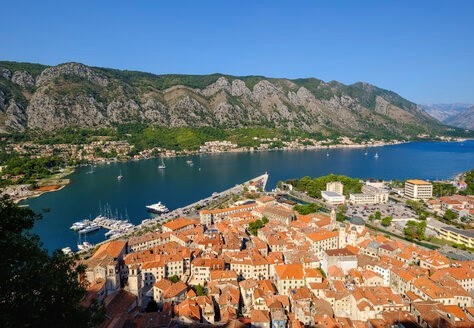 Croatia is Europe's most sought-after destination right now, loved for its dramatic landscapes, clear ocean waters, and medieval cities.
Right across the border from Dubrovnik, though, offering the same appeal without the tourist crowds and inflated prices, is Kotor. Kotor is a fairy-tale historical town surrounded by towering mountains on one side and the dazzling Adriatic on the other, which combine to create otherworldly views. It overlooks the same stretch of water as Italy, boasting stunning fjords and a pristine landscape. It's tiny but densely packed with interesting things to see and do. Its Old Town is a UNESCO World Heritage Site and widely considered the best-preserved medieval town in the Mediterranean. It even features ancient stone walls, which line the city on two of three sides and stretch for about 3 miles. Kotor delivers Old World charm in spades. Kotor is still undiscovered by mainstream tourism, especially among Americans. The result is an undeveloped tourism market and non-tourist prices. About US$1,500 per month is all you need to live a comfortable life in Kotor.
Northern Cyprus, Cyprus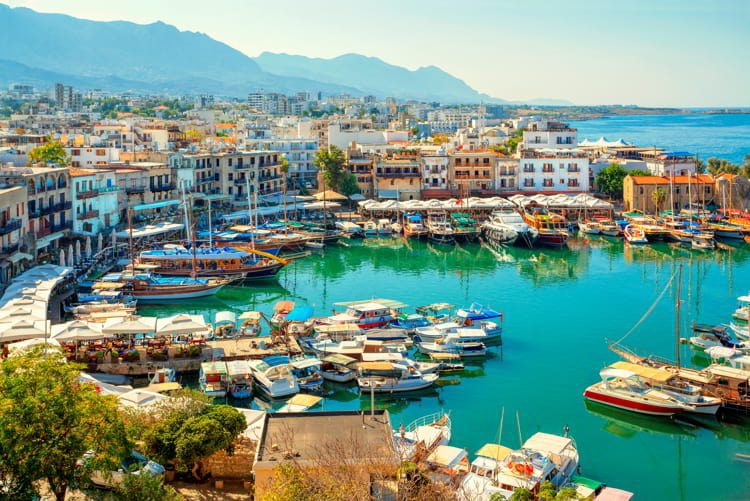 Cyprus is the third largest and third most populous island in the Mediterranean, sitting at its far eastern edge. It's divided from east to west: The southern two-thirds of the island is called the Republic of Cyprus, and the northern third is officially called the Turkish Republic of Northern Cyprus, commonly known as just Northern Cyprus. The Republic of Cyprus joined the eurozone in 2008 and uses the euro for all transactions, including real estate. Northern Cyprus is an exception to this list, because it uses the Turkish lira as its currency, not the euro. But the lira has lost half its value compared to the dollar in the past year alone, and prices were cheap even before the devaluation. Here you could live a luxury lifestyle on the beach for as little as US$1,000 euros a month—really. A healthy meal and a cold glass of wine costs just 10 euros a person, for example. Real estate costs as little as one third of the cost of similar property just over the border in the Republic of Cyprus. What else does Northern Cyprus offer? It's blessed with year-round warm weather, clear blue waters, and over 400 miles of coastline.
English is so commonly spoken, you'd never have to learn the local language (in fact, the locals even speak English amongst themselves).
The food is light and fresh, fish and salad served with every meal. The landscape is dramatic, with a mountain range to the south, the sea to the north, and an extended peninsula that offers some of the most fantastic beaches in the country.
Tavira, Portugal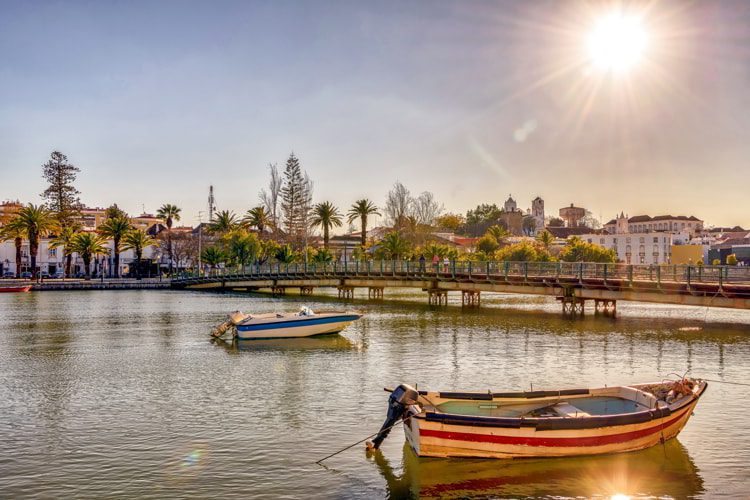 The Algarve region in southern Portugal is one of the world's best places to live, especially for retirees. It's well-known internationally, home to big, long-established expat communities. All this popularity has led to important infrastructural upgrades and improved amenities, but it has also driven up prices. The region, taken as a whole, is no longer the budget destination that it used to be. But there's one corner of it that's held on firmly to its authenticity, both in terms of its culture and its cost of living. Tavira is an attractive little fishing town in the eastern Algarve that features all the trappings of a traditional Algarvean settlement: cobblestone streets, whitewashed buildings, lacework chimney pots, and azulejo tiles. If you want a view to the Algarve of centuries past, before the golf courses and beach resorts were put in, look no further than Tavira. For those that know it, it's the most beautiful, authentic town in the region. Tavira is spliced by the River Gilão, the slow-moving waterway that sets the pace of life in this sleepy town. Entertainment options—promenades and swaying palms, open-air cafés, and restaurants serving the day's catch—unfold on either side of the river. Tavira is less expensive than the Algarve's brand-name towns, like Lagos and Carvoeiro. A couple's basic monthly budget should come to no more than US$2,000.
Start Your New Life Today, Overseas
A world full of fun, adventure, and profit awaits! Sign up for our free daily e-letter, Overseas Opportunity Letter, and we'll send you a FREE report on the 10 Best Places To Retire In Style Overseas Today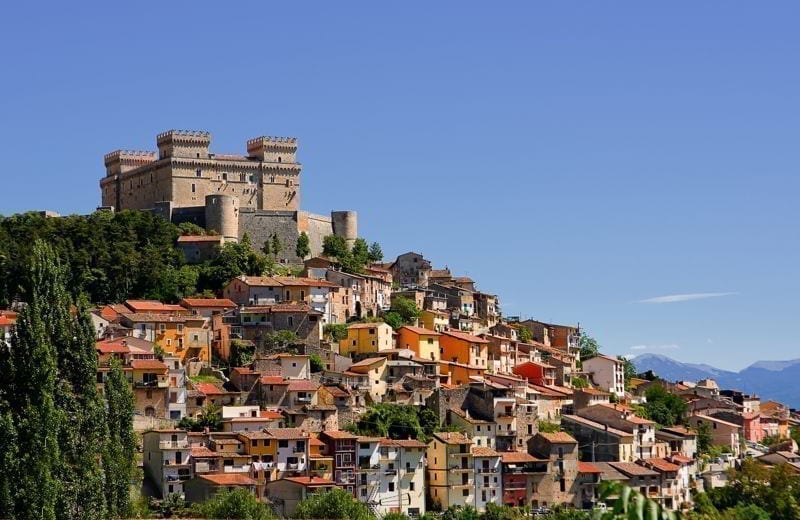 Italy has two faces. On one hand is Tuscany and the Italian Riviera, long-established brand-name destinations. Here the grand villas trade for multimillions of euros, and cities like Florence and Portofino cater to the world's jet set.
On the other hand is Southern Italy, traditionally Tuscany's stepsister. This part of this country is known as the cheaper alternative to chicer spots in the north.
Abruzzo, in the southeast, has everything the recognized best of Italy (that is, Tuscany) has to offer. But nobody's paying any attention. This means lower prices and fewer tourists. Both coast and mountains are available in Abruzzo. Across its 83 miles of coastline is one of the highest densities of "Blue Flag" beaches in all of Italy. (These stand out for their above-average quality.)
In winter, you can ski in the morning and be sitting at the beach enjoying a glass of wine in the afternoon.
It also offers dozens of quaint villages where you can embrace the quintessential Italian country living experience. A lifestyle that's stress-free and filled with one great meal and bottle of wine after another? What more could you want? Abruzzo is still several years away from being a recognized vacation spot and even further away from being the household name that Tuscany is, but the tide is turning.
For now, the cost of everything is unbelievably undervalued. A couple could live comfortably on US$1,400 per month or less in Abruzzo.
Gozo, Malta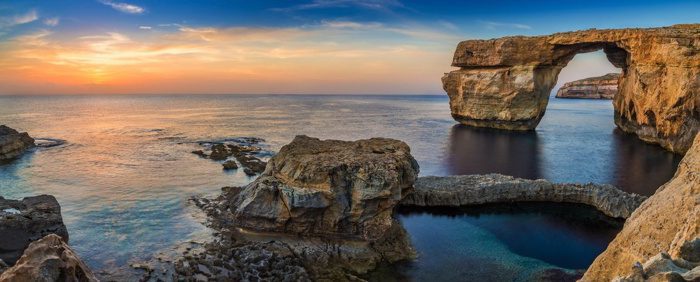 Most visitors to Malta never make it to Gozo, Malta's sister island. They're missing out. Gozo has a more romantic feel to it than densely populated Malta where each town spills into the next and there's little in the way of landscape. In Gozo, there's more of a sense of adventure, the potential to go off grid and enjoy some of the best views of the sparkling Med. Yet, in less than 15 minutes, you can also be in a lively town, people-watching from an outdoor table at a trendy bar or café. Gozo offers a simple lifestyle, with a scattering of traditional villages, all featuring homes, restaurants, and businesses organized around a central church and town square.
None of Gozo's villages has a population bigger than 7,000, so a safe, small-town feeling permeates across the island.
For such a small island, Gozo houses several surprises, like ruins so old they make the pyramids look adolescent and an oceanic blue hole that is a diver's paradise. But what's most shocking about Gozo is how underrated it is. It receives none of the congestion that mainland Malta experiences. Gozo is only 3 miles from Malta, but this slight separation and the need to take a ferry to travel there have been enough to preserve Gozo's small-town appeal.
If you're after a traditional village setting shared by expats and locals, as well as proximity to the sea, access to Europe, and a cost of living of about US$1,700 per month for a couple, you've got to go to Gozo.

Kathleen Peddicord Founding Publisher, Overseas Opportunity Letter
Sincerely,