Natalie and Lou were living on Florida's Palm Coast before they relocated to Mazatlán, Mexico, one year ago.
They've just celebrated the one-year anniversary of their move… and are already looking to extend for another year, if not longer.
"We lived in Nicaragua in 2018 and began thinking about going abroad again in 2020. It had nothing really to do with the pandemic, more our desire to get out into the world and explore while we were young and interested in doing so.
"We thought about Mexico because we could drive there. And as crazy as it may sound, because we had two golden retrievers at the time, driving was a much better option than flying. We learned that lesson traveling to and from Nicaragua!
"We thought about a trial period of six months to see if we would like it down here. Then we listened to the replay of Lee Harrison's presentation on Mexico and our plan evolved to include the possibility of moving permanently.
"Many of the details about a move to Mexico seemed welcoming and doable… and, frankly, easier than our move to Nicaragua had been. At worst, we figured we would not like it and we would move back to Florida.
"We called a realtor to see if we could rent the house in Florida while doing a trial run in Mexico…
"That was in January of 2021. Turns out the market was hot, primarily driven by people leaving northern cities due to the pandemic, and the realtor said she could sell our house in a week.
"The house sold in a day! Two months later, after the good fortune of many details falling into place, not to mention the reams of emails to and from Lee for coaching and advice, we were in Mexico.
"Honestly, other than the great toilet paper shortage and restaurants and beaches closing for a bit, we did not consider the pandemic in our decision to move when we did. We followed the plan we wanted for our lives."
Start Your New Life Today, Overseas
A world full of fun, adventure, and profit awaits! Sign up for our free daily e-letter, Overseas Opportunity Letter, and we'll send you a FREE report on the 10 Best Places To Retire In Style Overseas Today
How Did The Pandemic Complicate The Process Of Moving For Them?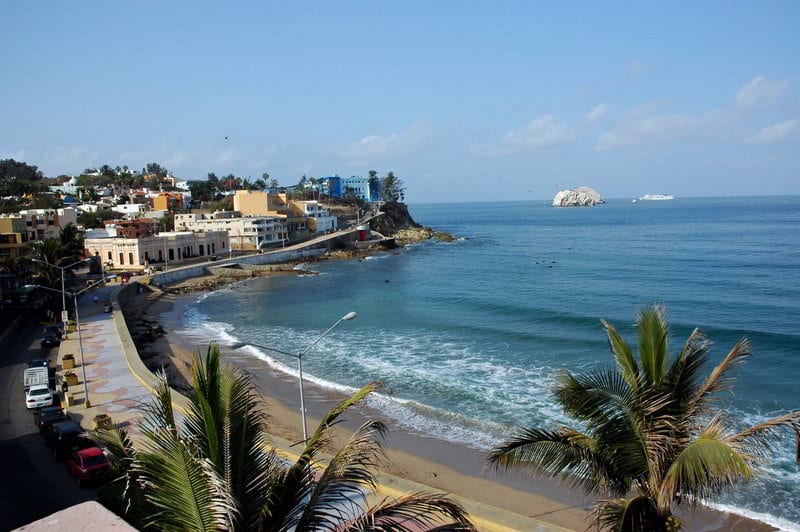 "In fact, the pandemic may have made things easier for us, because others were in a holding pattern, waiting to see what would happen…
"The restrictions in Mexico have not been as limiting as we experienced in Florida. There are masks and some accommodations made and events have been cancelled, certainly.
"But, much of the lifestyle is out of doors and the focus seems to be more on living each day than fears and extreme measures. We are out and about during our days and don't tune into the news which helps to stay in the moment and enjoy what is around us.
"We have no regrets at all for not waiting for things to return to 'normal.' The new 'normal' is still developing and who knows what that will look like. And we have no control over that. We only have control over building a life that suits us.
"In the meantime, we have built a community of friends, settled into our new routines, adapted to many cultural differences, made mistakes, dealt with frustrations, and embraced the positives we moved here to experience like the weather and the surfing and the lower cost of living and the slower pace of life."
Sincerely,



Kathleen Peddicord
Founding Publisher, Overseas Opportunity Letter