Ireland Facts and Figures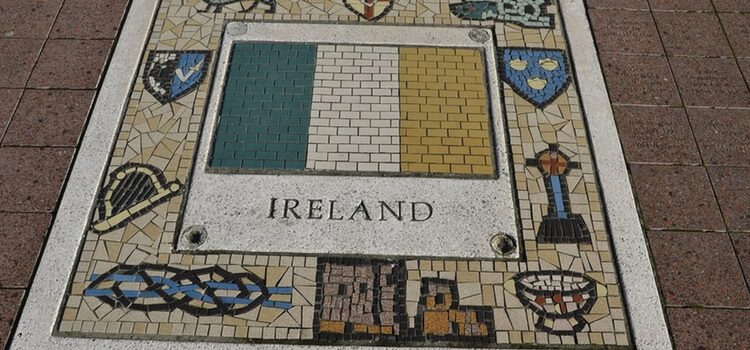 Facts About Ireland
Ireland is a country with a long and interesting history. The country has had an effect on many countries and cultures and today you will find many fascinating facts about Ireland.
Fact #1: Ireland is actually Éire in Irish, but most often you will hear it referred to as the Republic of Ireland or the Emerald Isle.
Fact #2: There are only 4 provinces in Ireland: Connacht, Leinster, Munster, and Ulster.
Fact #3: The world's oldest yacht club, The Royal Cork Yacht Club, was founded in Cork, Ireland, in 1720.
Fact #4: The official language of Ireland is Irish Gaelic, even though English is more widely spoken.
Fact #5: Ireland accounts for roughly five-sixth of the island of the same name, with the remaining one-sixth of the island being occupied by Northern Ireland (United Kingdom).
Fact #6: Just under a quarter of Ireland's population lives in the country's capital city, Dublin.
Fact #7: Arthur Guinness founded Guinness, one of the world's most famous breweries, in Dublin, Ireland, back in 1759.
Fact #8: The most popular sports in Ireland are hurling and Gaelic football.
Fact #9: The national symbol of Ireland is the shamrock. You will often see the shamrock alongside a harp, which together are a registered trademark of the country.
Figures on Ireland
Metrics For Ireland
Figures
Population
4,952,473 (July 2016 est.)
Gross Domestic Product PPP (GDP)
US$257.4 billion (2015 est.)
GDP Per Capita
US$55,500 (2015 est.)
Inflation Rate
0.0% (2015 est.)
Currency
Euro
Exchange Rate Versus U.S. Dollar
0.894 euro per U.S. dollar (Nov. 22, 2016)
Language
English (official, the language generally used), Irish— Gaelic or Gaeilge (official, spoken mainly in areas along the western coast).
Capital
Dublin
Population of Capital City
1.169 million (metropolitan area)(2015 est.)
Time Zone
UTC +5 (five hours ahead of Washington during Standard Time)
Seasons
Temperate maritime—modified by North Atlantic Current. Mild winters, cool summers. Consistently humid and overcast about half the time.
International Dialing Code
353
Electricity
230, 50 Hz
System of Government
Republic, Parliamentary Democracy
Current Leader
President Michael D. Higgins (since Nov. 11, 2011)
Restrictions on Foreign Ownership of Property
None
Local Chamber of Commerce
http://www.dubchamber.ie/
7 Clare Street
Dublin
Tel. 353-1-644-7200
American Chamber of Commerce
http://www.amcham.ie/
6 Wilton Place,
Dublin 2, Ireland
Tel. 353-1-661-6201
Primary Exports
Machinery, computers, pharmaceuticals, food products, medical devices, chemicals, data processing equipment, petroleum, textiles, clothing.
Residency and Visa Requirements
People from certain countries need a valid Irish entry visa before arriving in the State, whether by air, sea or land. An Irish visa is a certificate placed on your passport or travel document to indicate that you are authorized to land in the State subject to any other conditions of landing being fulfilled.

This means that you will still be subject to immigration control at the point of entry to the State even if you have a visa. You may also need to register with the immigration authorities.

Special Benefits for Foreign Residents or Retirees
If you want to avoid having to pay tax in Ireland, then you'll want to keep your stay to 182 days or less. (You will, though, have to pay property tax on any Irish property that you own).

If you would like a coveted Irish passport, then you'll have to take the taxes head on. The road to Irish residency is slow, but worth the wait. To get there, you will need to stick around most of the year.

National Airline
www.aerlingus.com/
[bs-classic-listing-3 columns="3″ show_excerpt="1″ title="More from Ireland…" hide_title="0″ category="3562″ count="6″ featured_image="0″ ignore_sticky_posts="1″ tabs="" pagination-show-label="0″ pagination-slides-count="3″ slider-animation-speed="750″ slider-autoplay="1″ slider-speed="3000″ bs-show-desktop="1″ bs-show-tablet="1″ bs-show-phone="1″ paginate="more_btn_infinity" override-listing-settings="0″]