Entering the tropical paradise of Bocas del Toro is an experience far removed from life in Panama City.
I've found all Panamanians to be friendly, but the people of Bocas are particularly (and unfailingly) good-natured and high-spirited. The first major difference in Bocas is the accent. Locals speak with that special lilt known as Bocas Creole. "Chill out and relax" and "Party hearty" are two popular mottos reflecting the Carib/Calypso vibe…
Where will you find this paradise? Let's back up for a moment…

Bocas del Toro (meaning "mouths of the bull") is a province of Panama consisting of a small portion of the mainland as well as an archipelago of nine nearby islands. It borders the Caribbean Sea to the north, Chiriquí Province to the south, Costa Rica to the west, and the indigenous Ngäbe-Buglé comarca (reservation) to the east.
Besides serene and pristine beaches, lush jungles, and verdant mangrove swamps, it's home to two national parks and numerous banana plantations.
The main island, Isla Colón, is a favorite with expats—some retired, some running restaurants, mini-supers (corner stores), nightclubs, and hostels. The entire length of Bocas Town's main street (water on one side, town on the other) consists mainly of hotels and restaurants in every price range and every ethnicity (remember, Panama's pensionado program offers discounts at both). Most of the hotels are right on the water.
Isla Colón also has a school, hospital, police station, and virtually every necessary amenity… though you won't find shopping malls, big box stores, or movie theaters. Although taxis are cheap and readily available, everything in Bocas is within walking distance. Water taxis can carry you from island to island or to and from the mainland.
The weather here is about as perfect as it gets. Daytime temperatures average between 80 and 90 degrees, dropping to around 70 degrees at night. With constant refreshing ocean breezes, it never feels too hot.
The expats I spoke with here told me that they were drawn to Bocas by the laid-back Caribbean lifestyle, the camaraderie of both their fellow expats and Panamanian locals, the delicious fresh seafood, fruits, and vegetables, and the opportunity to relax or take off for some sailing, fishing, or water sports.
One expat explained: "After 14 years of living here, we've watched the area develop tremendously from a surfer and backpacker destination to one of the most desirable retirement areas in the country. The beauty of these islands is unbelievable, and the weather is perfect."
What about the downsides? Bocas is pretty isolated—there's a lack of cultural activities, and, understandably, a lack of variety in shopping. For a wider choice, you can take a bus or taxi from mainland Bocas to the city of David—a scenic trip over the Continental Divide.
There's also a small airport on Isla Colón with flights to and from David, Panama City (about one hour away), and nearby Costa Rica. An overland route by bus across the border to Costa Rica is an option, too, but will involve more red tape.
Housing in Bocas runs the spectrum from short-term hostels to long-term apartments, condos, and houses for rent. From stark basics to beachfront luxury, Bocas del Toro has it all. Long-term rentals start from US$500 per month—increasing in price according to size, quality, and location.
You'll notice that many properties advertised for sale in Bocas are designated as Rights of Possession. ROP can be registered and transferred, but, unlike with titled property in this country, there is no central registry. And the big danger… someone else can quickly establish rights on ROP land.
If you're considering buying ROP land, the safest way forward is to have the seller go through the titling process first. Then, once the property has been titled, you can follow through with the purchase.
The less complicated way, of course, is to stick with titled property. Here are some samples currently on the market that come with full title:
Building lots, no services: US$10,000;
Building containing seven one-bed condos in Bocas Town, furnished, ocean views, secure, potential rental income of US$3,600 per month: US$399,000;
"Green" home on Bastimentos Island, 2 beds, 2 baths, 10 minutes from Bocas Town, solar system, shared dock: US$210,000;
Private island: US$12,500,000.
Or how about a completely unique approach to the construction of a new home? Robert Bezeau moved to Bocas del Toro from Canada several years ago and established a recycling service to address the horrendous challenges of unmanaged waste in this beautiful archipelago. After collecting over 1 million plastic bottles, he made the unconventional decision to build a Plastic Bottle Village…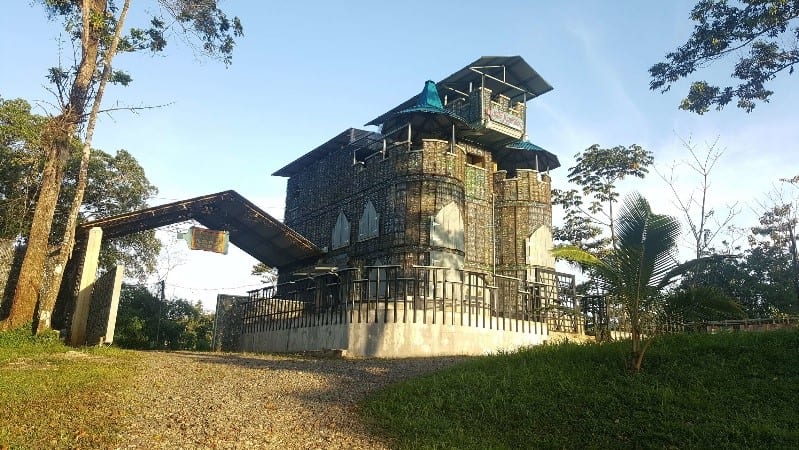 Highlighted earlier this year by BBC News, this amazing project covering 84 acres on Isla Colón is in full swing and, so far, has a castle and a number of homes built from plastic bottles (the bottles, gathered from the local beaches, work as insulation). The goal is 120 houses—each one architecturally designed to be quake flexible—complete with private lots and a small community garden. Custom designs are also welcome. Truly a step forward for this little Caribbean outpost…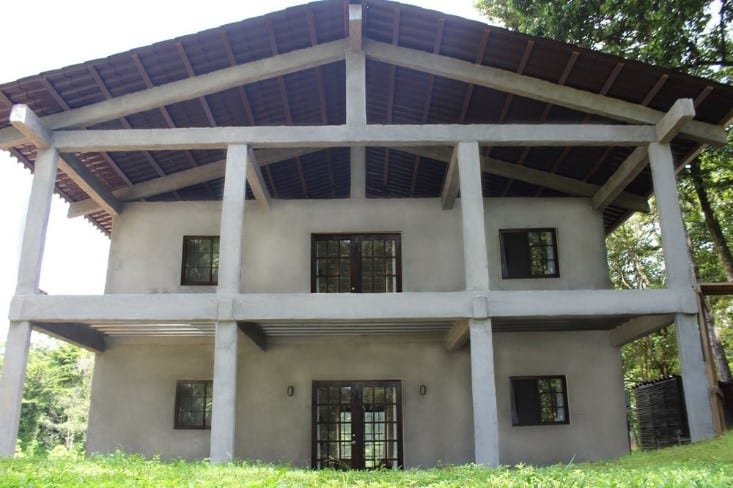 Bocas' tropical vegetation, indescribable views, natural fauna indigenous to this particular corner of the world, the incomparable Caribbean Sea, and the combination of races living in harmony will astound you, mesmerize you, and draw you in.
Whether you're seeking a new and unique lifestyle for your family or this fits with your idea of the ultimate retirement, Bocas awaits.
Robin Post
Comments