Belize is a small country (about the size of Massachusetts), but its ethnic makeup is eclectic. Every corner of Belize presents a colorful new canvas of culture and history.
The Cayo District of Belize has long held a kind of mystique… Its long, rich history dates back thousands of years. Maya relics are embedded throughout the vast natural landscape and are an intrinsic part of what is today a burgeoning bohemian community.
Over the past few years, this unique area has organically articulated an open-minded identity that celebrates healthy living, art, agriculture, environmental preservation, and diversity.
Cayo hasn't been inundated with corporate developers or daiquiri-drinking tourists but has evolved gradually, allowing it an atmosphere that can't be contrived or created intentionally.
The fastest-growing district in Belize for ecotourism, Cayo is rich with rivers, caves, mountains, Maya ruins, and endless opportunities for healthy living in a laid-back, artsy community.
The people that visit Cayo are adventure seekers, artists, nature lovers, and well-traveled, creative entrepreneurs. More and more, expats are recognizing the down-to-Earth vibe here and are making the migration to simpler living.
Whether you plan to relocate full-time, part-time, rent, buy, start a business, or simply get off the grid and relax a while, Cayo is a great option. It's an unforgettable destination with a genuine community of unpretentious neighbors.
The Cayo District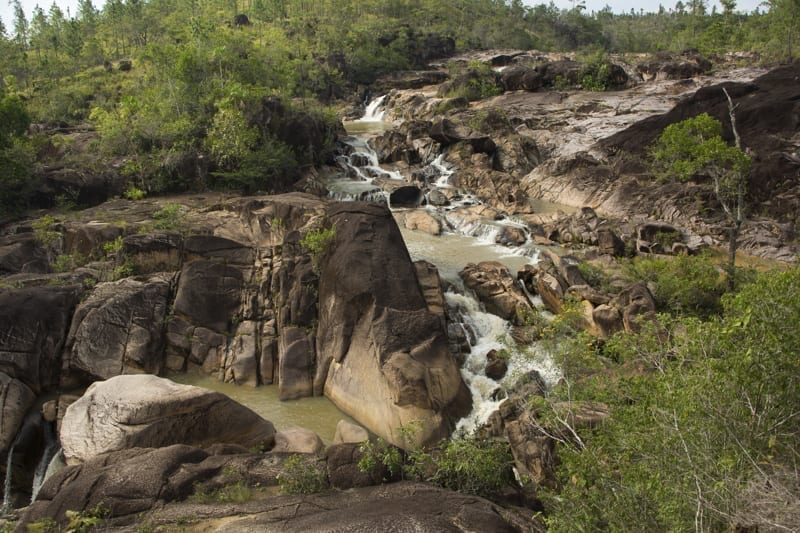 Belize is divided into six geopolitical districts. The largest of these is the Cayo District. Cayo, as it's referred to, is 2,061 square miles with a population of about 90,000.
The region encompasses some of the country's best opportunities for exploring rivers, caves, mountains, tropical forests, and wide-open spaces, including the Mountain Pine Ridge Forest Reserve, the Chiquibul Forest Reserve, and an expansive network of tributaries of the Mopan, Macal, and Belize Rivers. It's a nature lover's paradise. Expats and locals alike have made concerted efforts to celebrate and preserve the natural beauty of this part of the world.
Demographically, the area is mainly comprised of Mestizo, Maya, Creole, and Mennonite communities. A growing number of expats from North America and Europe have also made the Cayo District home.
The social fabric is diverse and welcoming, and you'll rarely feel a sense of segregation in any part of Belize. The expats who settle here tend to stay here, and many of them are vested business owners of ecolodges, cafés, and technical services. Every expat has a unique story and most are happy to share it with you.
How I Found Myself In The Cayo
Shortly after graduating college in 2004, I applied and was accepted to the Peace Corps. On a cold January day in Michigan, I received a large manila envelope with the details of my assignment: Belize.
I'll never forget my mom and I spinning the globe in our living room trying to locate this tiny English-speaking country hidden below Mexico, between Guatemala and the Caribbean Sea. I packed my two suitcases and headed off on an adventure that would ultimately shape the rest of my life. Over 15 years later, Belize is still home.
My Peace Corps service was in Belize City. While many people have fears and misconceptions about the city, I know it as a vibrant community with a rich history, national pride, and deep family values.
I spent a lot of time in Belize City. As a single white woman, I always felt safe and never quite understood the anxieties that many expats have about the place. It's the commercial capital of Belize and, if you live anywhere in the country, you'll have to go there at some point. Trust me, it's not as bad as you think.
I've also lived in Placencia Village in the Stann Creek District of Belize and have spent time on the islands in San Pedro, Ambergris Caye, and Caye Caulker. All this to say that I know the country well and have had the good fortune of being able to experience its many unique microcultures.
Two years ago, I became involved with the off-grid, self-sufficient community of Carmelita Gardens. This initially brought me to the Cayo District, to the little village of Santa Familia, for brief visits several times a month. Long story short, I discovered what a pleasure this part of the country is and decided to make it my full-time home.
As a patriot of Belize, a social worker, and an advocate for cultural preservation and sustainable development, I'm comfortable with how Cayo is growing. Unlike other popular tourist and expat destinations, the area has made concerted efforts to grow in sustainable ways.
No condos or high-rises are found here… The development has been more lateral than in other parts of the country. Within this recent growth period, the community has articulated a shared identity based on nature, art, and cultural preservation.
There is little segregation of social groups. Everyone shops at the same market and recreates in the same parks. The community has evolved gradually on common and unspoken values that transcend nationality or ethnicity. We all want a simple and peaceful life, respect, and to enjoy the gift of nature, evident everywhere you look in Cayo.
While there are smaller villages and neighborhoods that comprise Cayo, each with their own unique characteristics, the town of San Ignacio is the nucleus. For anyone looking to explore the Cayo District, this is the place to begin. From here, you can easily travel to surrounding communities.
Could The Cayo Be For You?
Belize has many nooks and crannies to explore. The area you choose to invest in depends on your lifestyle and intentions. The Cayo District has a bright and sustainable future. We like to think of it as our own little secret…
However, we understand that growth is inevitable and recognize that we're part of the path of progress. With a growing appreciation of the arts, emphasis on environmental conservation, and a steady stream of visitors, Cayo is ideal for both commercial and lifestyle investments.
It's also the ideal place to start that café or bed-and-breakfast you always dreamed of or to homestead on a lot of acreage while being a part of a salt-of-the-Earth community.
Cayo is a welcoming place. It's easy to integrate into and a bit like stepping back in time, while also being on the verge of conscientious growth.
Who's In?
Don't come to Cayo if:
You want mega-developments and large amounts of short-term tourist traffic;
You want a high-rise condo;
You prefer highly structured environments.
Do come to Cayo if:
You love the outdoors and getting to know your neighbors;
You want to live like a local and be a part of a growing community;
You like rivers, hills, and country drives;
You are a creative entrepreneur.
Jamie Lee Ganger
Belize Insider