A year ago, asking if I wanted to join the Carmelita Gardens team as the architectural designer…
What started as a volunteer project two years ago has since become my full-time job. Now, I get to help new members of the Carmelita community design their dream homes.
Not only that, I get to live there, too… I pretty much have the best job in the world.
I'm Louise. I'm from the U.K., and I've been working as Carmelita Gardens' architectural designer for one year now.
Visiting Belize For The First Time
My introduction to the project was in 2020 when I volunteered as part of a workaway scheme. I did some traveling before I made my way to Carmelita and fell in love with Belize along the way…
At the beginning of 2020, I embarked on a three-month trip around Central America. I flew to Cancún, Mexico, in the new year and spent a couple of weeks making my way down to Belize.
There are many ways to get to Belize from Mexico (I've tried just about all of them) but on my first visit, I took the ferry from Chetumal, the closest city to the border, to San Pedro on Ambergris Caye.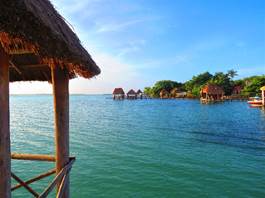 San Pedro is big, buzzing, and full of life. I took the water taxi to Sarteneja next, which was much more my scene. It's a quiet fishing town in the north of Belize, with nothing more than a few fishing boats, waterside restaurants, and lots of wildlife. I visited a nature reserve and the manatee and monkey rehabilitation center and went horseback riding.

Next, I went Caye Caulker, which I also preferred to San Pedro. You'll never find a place more relaxed than Caye Caulker. The motto is literally, "Go slow."
I got my PADI diving qualification and went diving on the reef every day. Any spare time I had I spent with the dogs at the local rescue center or sipping cocktails on the split.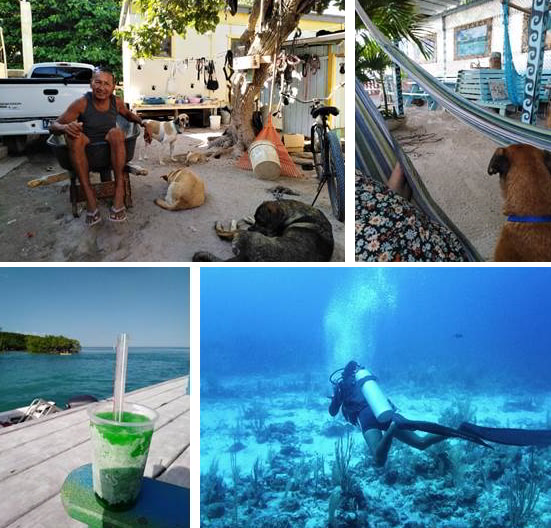 After a week of island life, I headed for the Belize mainland. I took the chicken bus from Belize City to Hopkins. These buses are cheap, easy to navigate, and a great (if sometimes sweaty) experience. I never went a whole journey without someone striking up a conversation with me.
In Hopkins, I experienced Garifuna dancing and food for the first time, as well as lazing on the beaches and visiting a bioluminescent lagoon. Belize is small but home to many cultures and people, plus all sorts of landscapes.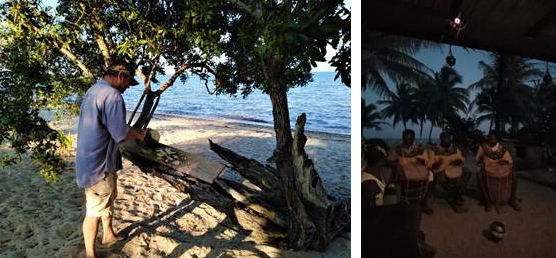 Finally, it was time to head to Carmelita to slow down for a month… or so I thought. I took the bus to San Ignacio, met some great people, and was picked up by Alisa from the Carmelita team for my workaway.
Within a few days, I'd met my fellow volunteers as well as Phil, Carmelita residents, and half of Santa Familia. The walk from the village where I was staying to Carmelita got longer every day, as I'd stop and chat to people along the way.
The more time I spent at Carmelita, the more I felt like I was becoming part of a big extended family. I did all kinds of jobs, from watering vegetables to painting fences…
Within a couple of weeks, we were cooking lasagna for tour groups and hosting housewarming parties. By the end of the month, I had started an exciting design project with Phil after we connected about our architecture studies.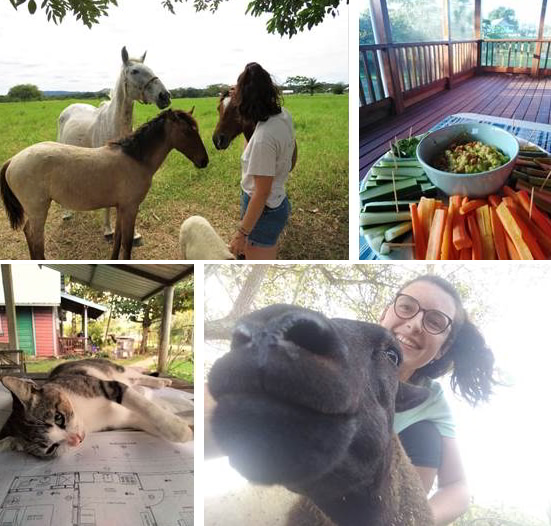 Get ​Your Free ​Belize Report Today!
Simply enter your email address below and we'll send you our ​FREE REPORT – ​​Discover Belize: Reef, Ruins, Rivers, And Rain Forest… Plus Easy Residency And Tax-Free Living
In my spare time, I swam in the river around Carmelita and went to San Ignacio, exploring the food scene and local attractions. I took a few days off to visit Flores and Tikal in Guatemala.
The month I spent at Carmelita Gardens was busy, full of fun, and heartwarming. No two days were the same, and it flew by… I fell in love with Belize and enjoyed everywhere I visited, but San Ignacio stood out. It felt like home.
Leaving to catch my return flight to the U.K. was bittersweet. I didn't think I'd be back any time soon, if ever again…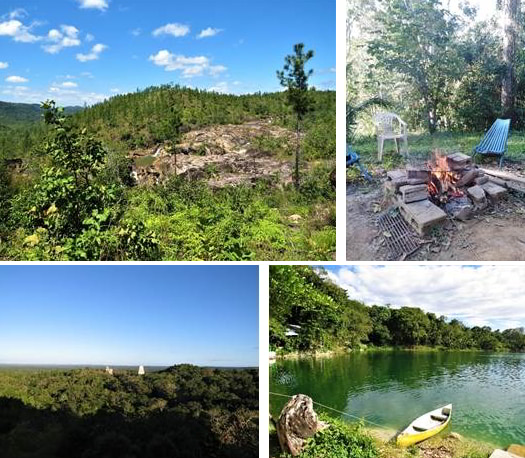 I just about made it home to Edinburgh before lockdown set in. Phil and I kept working on our design project remotely. I also went back to university to get a master's degree in interior, architectural, and spatial design. A lot of it was based around urban planning and building communities, which had strange parallels to Carmelita.
Then, on a random Sunday in April 2021, I got a call from Phil asking if I wanted to move to Belize and officially come onboard the Carmelita team. It didn't take long for me to make a decision.
For the next few months, I worked part-time on Carmelita projects while I finished my master's.
My New Life In Belize
After graduating in August 2021, I went full-time with Carmelita Gardens, and by November, I was living on-site.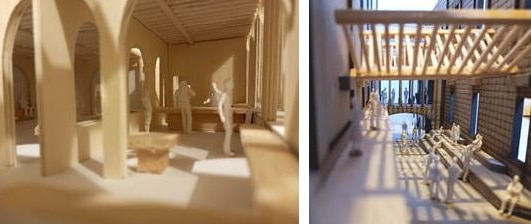 From the moment I arrived, we've been busier than we ever anticipated. We had over 20 projects in the pipeline: some in the concept stage, some in drafting, and some starting construction.
On weekends I still explore Belize, spending time in Belize City, Placencia, and San Pedro. I also go to my favorite place, Mountain Pine Ridge, less than an hour from Carmelita Gardens.
Belize has a lot to keep you busy, and there's still more on my must-see list…
It's been a year since I officially started working for Carmelita Gardens, and I can't believe how much we've achieved and how much is coming. I spend my days designing beautiful homes for lovely people from all over the world.
No two designs are the same, which keeps my job interesting and enjoyable. I've expanded my knowledge through working with local draftsmen, engineers, and building crews, not to mention Phil.
We're now starting work on the civic buildings, which will develop the community even further. It's an exciting time for Carmelita. The community will look completely different in another year's time.
Louise Cooper
Belize Insider