"When are you going to hold a conference in Ecuador again?"
Since I joined the Events team here at Live and Invest Overseas, this has been one of the most frequently asked questions to drop into my mailbag.
We held our last Ecuador conference just a year ago, but already we have a long waiting list of people who would like us to host another event in this beautiful and affordable country.
The trouble is, we have to shuffle around destinations on our calendar… and some old favorites must retire—at least temporarily—to make way for new ones. We can only support so many events each year.
Now, I'm thankful for all those reader requests… and to our man on the ground in this country, full-time and long-time Ecuador expat David Morrill for helping to bring Ecuador back into the limelight.
In a completely new way.
About six months ago, we began working with David to create our first-ever virtual conference. This way, we figured, we can expand the number of countries we're able to feature on our conference calendar.
With the help of David and other expats and contacts in key locations across Ecuador—from Quito and Cuenca to Otavalo and the country's Pacific coast—we confirmed that Ecuador indeed continues to offer some of your best options for living and retiring well on a limited budget.
Everything that has been great about Ecuador is still there today… and things that have frustrated and challenged expat retirees—including and especially the country's infrastructure—continue to improve.
Specifically, topping the list of places to consider setting up a new home in Ecuador right now are:
Cotacachi and Otavalo—two neighboring towns (20 minutes apart) north of capital city Quito that have thriving expat populations and are famous for their leather (Cotacachi) and textile (Otavalo) production. You can rent in these towns for US$400 to US$500 per month, or you could invest in an apartment of your own for as little as US$45,000.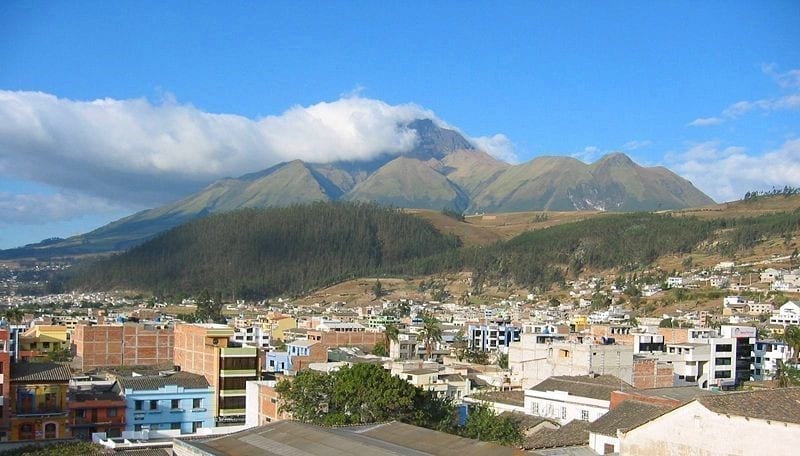 Quito—the capital city, celebrating 40 years as a UNESCO World Heritage city, with an historic center and attractive suburbs between the center and the airport. Quito sits at an altitude of 2,850 meters meaning lots of sun and spring-like weather year-round. Rent from US$4 to US$8 per square meter per month or buy from US$79,000.
Cuenca—also a UNESCO-protected colonial city with the highest expat population in the country (between 6,000 and 7,000 expats call Cuenca home). This former Incan capital also has the most impressive architecture in the country. Average rent is US$530 per month. Buy from US$150,000.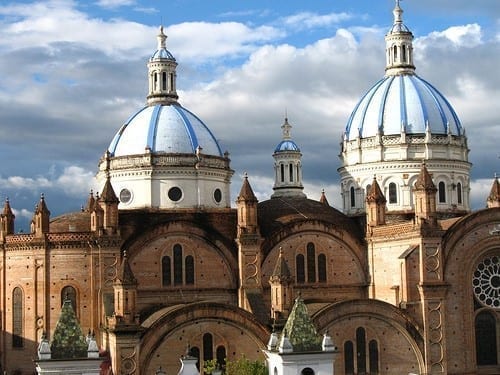 Pacific Coast—from Atacames in the north to Playas in the south, you have plenty of options for beach living. Salinas—two hours west of Guayaquil (Ecuador's biggest city)—is a popular choice along this coast. Salinas is home to a growing expat community and an ideal spot to wait out the North American winter.
As for the ups and downs to Ecuadorian living, here's what you should know…
Ecuador Pros
Nonstop flights to Quito and Guayaquil from the United States—plus direct flights to Europe…
Spring-like weather year-round in some parts of the country (without the need for air conditioning, energy bills are low)…
Medical services are cheap making pay-as-you-go health care an attractive option. A specialist visit costs US$38, and a hospital stay costs from US$110 per night for a suite or from just US$60 for a standard room…
Attractive residency options with low qualification thresholds (retirees need only show an income of US$800 a month; for an investor visa, you must invest a minimum of US$27,000)…
Large and vibrant expat communities—particularly around Cuenca and Quito…
Handicrafts make a great export business opportunity for those looking to make extra income…
Easy and inexpensive to explore the whole country.
Ecuador Cons
Lack of English spoken outside the major cities…
Corruption, dishonesty, and lack of regulation (as in many parts of Latin America)…
Though it continues to improve, infrastructure, especially in more remote regions, can be frustrating.
Ecuador is hands down the cheapest destination in Latin America where you could live a comfortable lifestyle…
But it's not for everyone.
To get the full picture—and to decide whether it could be for you… as well as where specifically you should consider focusing your own search in this country—I hope you'll join us March 13–14 for our Live and Invest in Ecuador Virtual Conference.
The response to this first-ever, one-of-a-kind event has been tremendous.
Join your fellow Live and Invest Overseas readers next month to find out if Ecuador could be right for you.
Alessandra Sandoya