Clear turquoise waters lapping gently against soft white sand… palm trees rustling in the warm breeze… red and blue fishing boats bobbing on the horizon… birdsong and island tunes all around…
Perhaps that's the picture of your ultimate retire-overseas dream… quintessential escape to lazy, languid days on warm Caribbean shores…
Or maybe your fantasy is more to do with wide-open spaces… lots of elbow room… and far-reaching vistas…
Rivers and waterfalls… adventure around every corner…
The kind of place where you could stake your own claim and make your own way… while enjoying the best of sweet, simple country living…
Beach Or Rain Forest… Surf Or Turf…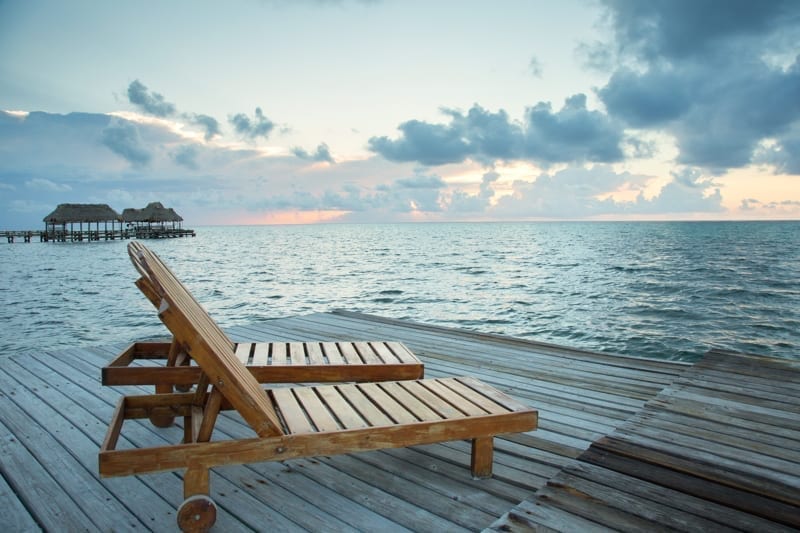 Two very different pictures of paradise…
That can be hard to choose between.
But what if you could have both?
As you can in one of my favorite places on earth.
I'm talking about an idyllic land with miles of white-sand Caribbean beaches, both along the mainland coast and fringing the offshore cayes.
The largest of these cayes, the island of Ambergris Caye, is where you'll find most of the expats.
The local dress code is shorts and flip-flops, the music is Jimmy Buffet and Bob Marley, and, as cars aren't allowed, everyone drives a golf cart or rides a bicycle.
Ambergris Caye is unadulterated, unpretentious, straight-up Caribbean…
The sea, sand, and sunshine of the Bahamas, the Caymans, or the Virgin Islands… but without the price tag.
In fact, you could rent a two-bedroom apartment, right on the water, for only US$1,200 a month. Cheaper digs start as low as US$650 a month.
Not bad for a fully appointed new life on a Caribbean island, right?
Indeed, this irresistible combination of lifestyle and price tag has made Ambergris Caye home to one of the world's most established expat communities.
San Pedro town, a former fishing village, is the center of activity, with restaurants and shops, art galleries and community organizations. You could settle in here quickly and easily, as the language (like everywhere in this country) is English.
Life on Ambergris is relaxed and friendly, carefree and sunny. Adopt this island as your home, and you'd enjoy most all services and comforts of home… without ever having to look too hard or too far for like-minded company.
I fell in love with this place long ago… from my very first visit, as a young girl.
Arriving here for the first time, stepping off the plane, and walking across the tarmac to the arrivals hall of the airport, I had a sense of leaving the rest of the world behind.
This place and her people operate according to their own rhythm…
The troubles, uncertainties, and worries that seem so all-consuming Stateside and elsewhere in the world right now fade away here.
This is a frontier… undeveloped and oozing potential.
At home in this Arcadia, you put yourself on a new path… embracing a new future of your own making.
And, while those sugar-sand beaches sure can be hard to resist… for me, they're not the main attraction…
Paradise Times Two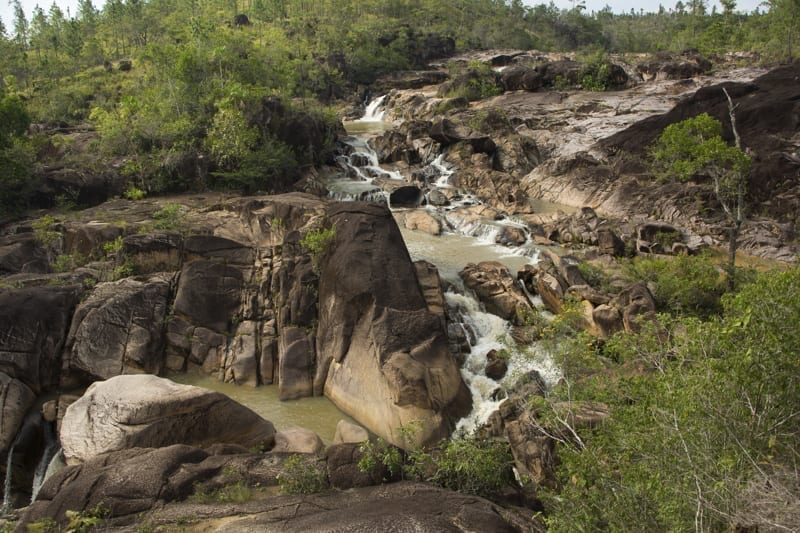 No, it was the flipside of this paradise… inland… in the region known as Cayo, with its virgin rain forest and sun-drenched expanses… that captured my heart.
You won't find many golf carts here. I suggest a horse or a 4X4 when you want to explore.
This land of waterfalls, river caves, Maya ruins, and wide-open tracts perfect for farming and easy country living is a playground for discovery.
Life is effortlessly pleasant in this corner of the world… like a throwback to 1950's America.
Everyone knows each other… looks out for each other…
The folks you'll meet here are maybe the best neighbors anyone could ask for.
The Farmers' Market overflows each week with fresh, organic produce grown locally and delivered direct from the local farms to the market stalls. Natural and healthy. Talk about farm-to-table eating…
And, if you need something built, whether it's a rocking chair or a new house, the local craftsmen will make it better and cheaper than any alternative… certainly better and cheaper than anything you'd find back home these days.
And this face of paradise is even more affordable than life out on Ambergris…
Here in Cayo, your entire monthly budget could start at US$1,400…
Rentals go for as little as US$400 a month, and entire homes (with plenty of land) start at around US$50,000.
Jimmy Buffet… Or Indiana Jones
As you've probably guessed by now, I'm speaking of Belize… a little country that packs a double punch when it comes to lifestyle upside.
Belize is both quintessential Caribbean… and a frontier…
Making it the perfect choice for two very different types of people.
If you had the choice, would you rather hang out with Jimmy Buffet… or Indiana Jones?
Would you prefer life in old-school Key West… or Andy's Mayberry?
No matter your answer… no matter which of those enticing lifestyle options is your picture of paradise… Belize could well be the place for you.
I'd like to show you around a little this week so you can get to know this special country a little better… and discover if, in fact, Belize could be calling your name.
We'll pick up this conversation from here tomorrow.
Stay tuned.
Sincerely,



Kathleen Peddicord
Founding Publisher,Overseas Opportunity Letter