Expats and retirees moving to Panama are spoilt for choice with different places to live. To make your search a little easier we've highlighted 7 of the best areas to live in Panama. We've also included a couple that you will probably want to avoid.
The Best Areas To Live In Panama
Avenida Balboa, Panama City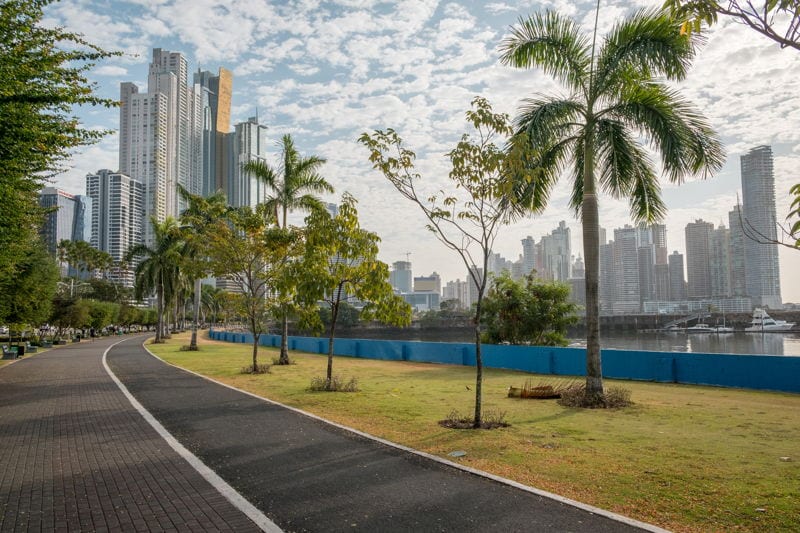 An apartment on Avenida Balboa comes with one of the best views anywhere in Panama City. The walkway next to the sea has been landscaped and lined with palm trees. Look out to sea and you can watch the ships and tankers as they wait to go through the Panama Canal.
Avenida Balboa is more pricey than it used to be, but is arguably the best place to live in Panama City. As well as the views, it is well located. Casco Viejo, with its fine dining and rooftop bars is only a 5 minute drive away. So too is El Cangrejo, a more laid-back neighborhood with a busy night life.
The future also looks promising for Avenida Balboa. There are plans afoot to install a sand beach along the front of Avenida Balboa. The aim is to recreate the success Barcelona had when an artificial beach was installed. If this comes to pass then you can expect real estate prices in this area to skyrocket.
Traffic during rush hours is a problem in Avenida Balboa, but this is the case everywhere in Panama City. If at all possible try to avoid being on the roads at peak times.
City Beaches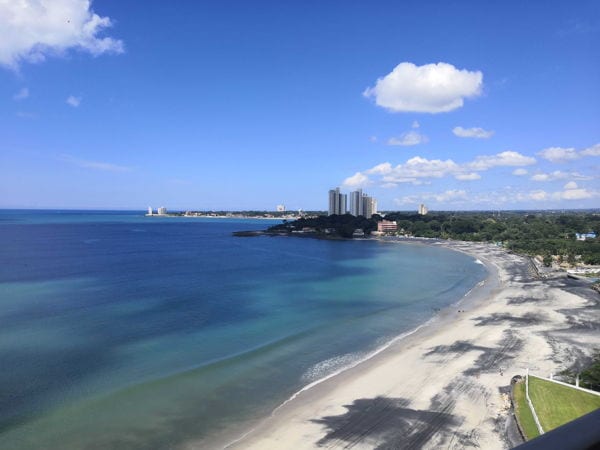 Taking in Chame, Coronado and Nueva Gorgoan, the City Beaches are a collection of beach towns close to Panama City. Each weekend, workers from Panama City cross the Panama Canal and drive down the coast to spend the weekend.
This is also one of the most popular areas for expats and retirees to live. You can find plenty of houses and condo's built to a high standard, with this market in mind. There are lots of places to eat and drink catering to expats and locals alike.
There are a few big advantages of living along this stretch of coast. The first is the beaches. These are clean and mostly quiet. Most of the beaches have fine yellow sand and some of the beaches near Coronado include patches of black volcanic sand. This comes from the dormant volcanos nearby which form a spectacular backdrop to the area.
Being close to Panama City is another major plus. The capital is home to the best hospitals in Panama as well as restaurants, bars, shopping and of course the international airport. Although the City Beaches feels a world away from the bustle of Panama City it can be comforting to know that you can get there easily if you ever need to.
Boquete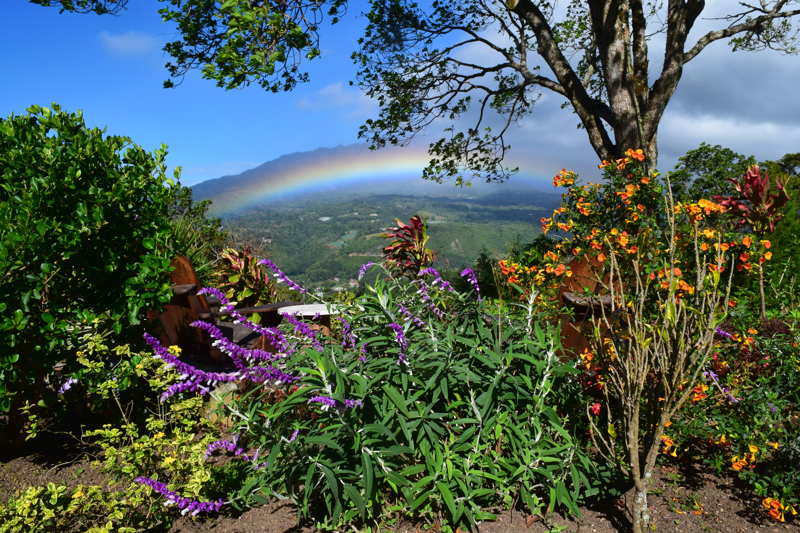 Boquete is the mountain town that really put Panama on the map as a viable expat haven. If the heat and humidity of Panama is not to your liking, then the cooler weather of the Chiriqui highlands could be the answer. The climate in Boquete can be described as Spring-like. Temperatures get cold enough at night that you can light a fire if you choose, but this is by no means necessary. During the day shorts and t shirt are the standard attire.
Boquete has one of the largest expat communities in Panama. Expats come here from across the world and the community here is diverse and welcoming. Boquete is one of the few places in Panama where you can survive without speaking Spanish. Depending on who you believe, more than a third of the population in Boquete is made up of expats. That said, it's wise to learn at least basic Spanish for emergencies and out of politeness.
Prices in Boquete are higher than the surrounding areas thanks to the expat influence on the market. For a more affordable option you can try nearby Volcan.
Volcan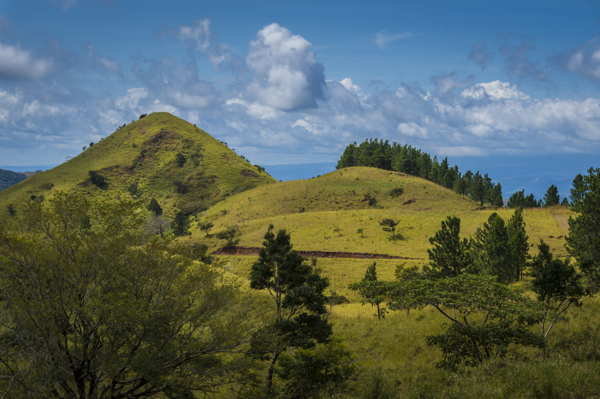 Volcan is a much smaller mountain town. Also in the Chiriqui district, the distance between the two towns is only 14 miles. However the road distance is actually closer to 48 miles as there is no direct route connecting the two.
Volcan is far quieter than Boquete. There are fewer expats and fewer amenities. Prices are also considerably lower. If you don't eat out often and prefer to live away from other expats, then Volcan is a much better option than Boquete.
Whereas Boquete is set in a valley surrounded by forest, Volcan is much more open. The views of the Volcano and out across the green fields are some of the best in Panama. Volcan genuinely feels like another country. It's easy to imagine you are in Austria or somewhere in Europe. Driving down from Volcan towards David, where it is hot and dusty can feel a little surreal.
El Valle De Anton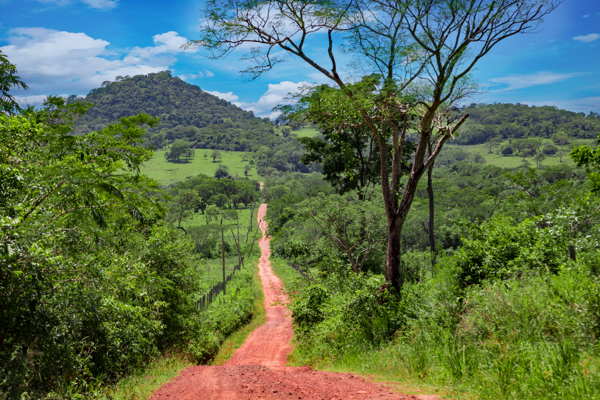 Otherwise known as Anton Valley, this is a highland region close to Panama City. It's sometimes overlooked, but definitely one of the best areas to live in Panama. The green, lush valley is set in the crater of a dormant volcano. An interesting fact is that this is the biggest crater in the world to be inhabited by people.
El Valle De Anton is a quiet place with lots of great countryside and hiking trails. Being close to Panama City this is another location where Panama City residents like to have weekend homes. It's close enough to the beach that you can easily make a day trip.
Thanks to the altitude and lack of light pollution El Valle De Anton is a great place to be at night. You can enjoy watching the shooting stars and get some excellent views of the Milky Way. During the day the weather is fresher than by the coast and there is usually a breeze to keep things pleasant.
Azuero Coast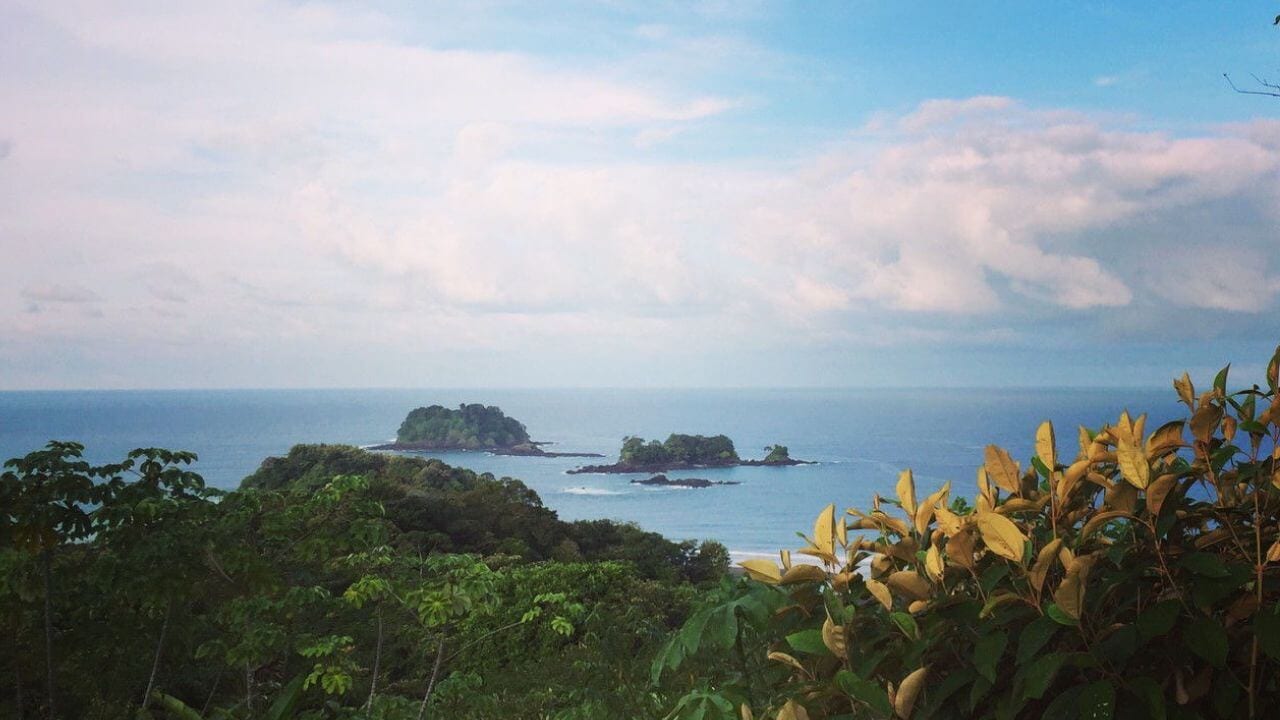 The Azuero Coast is around a 5 hour drive from Panama City. This is slightly further than most city workers are prepared to drive, which means it has remained mostly undeveloped. If you are looking for a place in the sun away from the crowds then you can find it here.
You can find some of the best beaches in Panama here. Both surfers and fishermen have been coming here for years. The waves are some of the most consistent in Panama. In other countries these breaks would be too crowded to enjoy. There are beaches along the Azuero Coast where you will be amazed to see someone else in the water with you.
The offshore fishing is also a big draw. The waters here are home to Marlin, Sailfish, Tuna, Snapper, Roosterfish and many more. If you love to fish then this is the place you should retire to. You can also view humpback whales, dolphins, and hammerhead sharks further offshore.
Real estate is generally very affordable here as there are fewer expats to inflate the market. This does mean that there is a lack of housing built to U.S. standards. Panamanian homes are more than fine, and perfectly suited to the conditions, but not all expats find them suitable.
Los Islotes is a planned and master community in the region building high quality real estate in a Spanish Colonial style. This is a growing community aiming to build a thriving expat village close to the beach on the Azuero Coast. The standard of housing and amenities here cannot be found anywhere else in this region.
Gamboa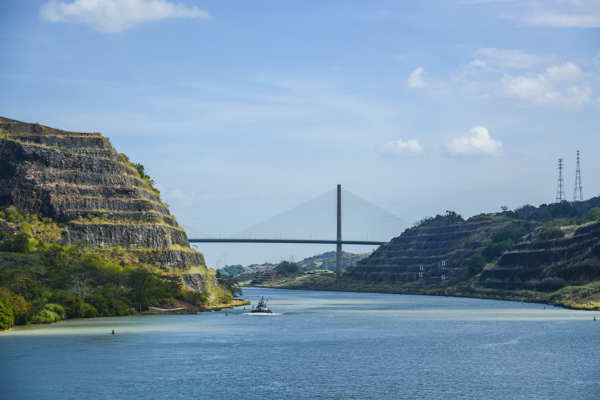 Gamboa is a tiny town on the outskirts of Panama City. Situated on the Chagres River, this town was originally popular with Americans bought over to work on the Panama Canal. Much of the town was built in the 1930s and the American-style wooden houses in topical settings give the town a very distinctive character.
For a long time, the only way into town was over a very old wooden bridge. Recently a new bridge into town has been built, one that doesn't cause you to hold your breath every time you drive over it.
Gamboa may be close to Panama City but it feels very isolated and remote. It's surrounded by dense rainforest, giving Gamboa a very different feel to Panama City. Outside of rush hour you can be back in the City within 25 minutes.
Gamboa is somewhere where you want to be outside. The roads are quiet, making them popular with cyclists. Off road there are nature trails to explore and an abundance of wildlife. Monkeys, sloths, and a variety of birds and butterflies are all part of daily life here.
Places To Avoid
Casco Viejo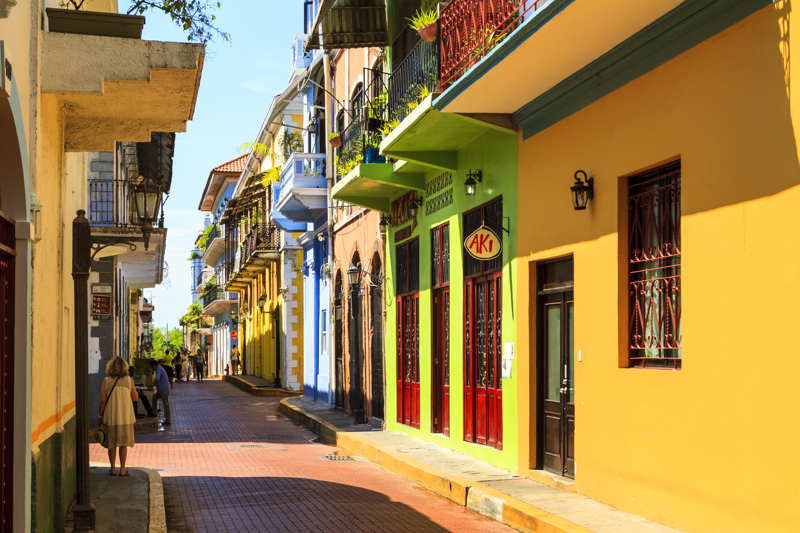 Panama City's most beautiful region is a good place for visiting but one of the worst areas to live in Panama. For a start there's the traffic. This is a major problem throughout Panama, but it's even worse in Casco Viejo. The narrow winding streets clog easily and traffic is heavy here long after the rush hour has subsided elsewhere. Parking is also at a premium in Casco, something else to consider if you own a car.
Casco is also a noisy place to live. It's not just the traffic and impatient taxi drivers honking at other road users. The bars here play their music loud and stay open until the early hours. It's not just at the weekend either. There is something going on every day here, so if you are a light sleeper you won't like Casco.
Lastly Casco Viejo is expensive. Houses here are in a prime location, but all real estate is sold by a couple of agents. They work together to ensure prices are artificially high and maximize their profits. Day to day living is costly too. Restaurants and bars here are more expensive than anywhere else in Panama City.
If you are young, rich, and like to party, Casco is the best place to live in Panama. For everyone else, there are better options available.
Colon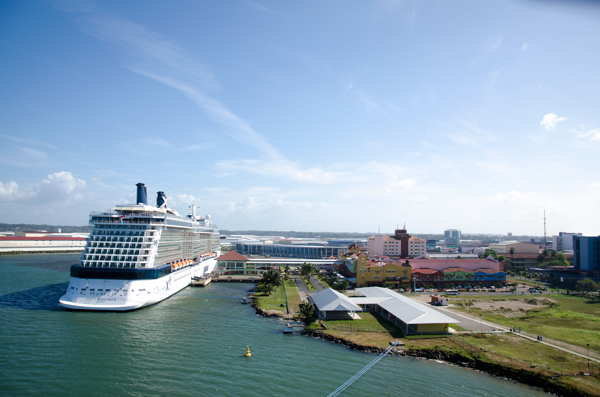 An historic port city on the Caribbean sounds attractive but Colon is in need of renewal. The area around the canal is nice enough and the surrounding beaches and countryside are lovely. The city itself is not somewhere you will want to live.
Panama is generally a very safe county, but Colon can be dangerous. This is not a place where you want to walk the streets after dark. Even during the day it can be unnerving. Police routinely stop tourists to advise they take care.
Colon used to be a beautiful city but at the moment there are better places to live. It's not all bad news though. The area near to the port is being redeveloped and Colon definitely has the potential to be a fine city in the future.
Oliver Lovett