Ecuador is a fascinating and geographically diverse country. The cost of living is low, it uses the U.S. dollar as its currency, and the cost of properties is near rock-bottom in Latin America. Consistently, more expats are choosing to retire to Cuenca, Ecuador.
If budget concern is a primary motivating factor as you consider your options for retirement, Ecuador should be dead center of your radar.
With US$1,500 a month is more than you'd need for a happy and carefree retirement with all of the amenities from back home… plus a few luxuries, to boot.
Take A Look At Cuenca, Ecuador
In Ecuador's highlands sits the charming colonial city of Cuenca. Its high altitude—2,560 meters (8,400 feet) above sea level—means spring-like weather year-round. The average daily temperature is 59°F (15°C). For most, it's just about perfect.
Cuenca is steeped in history and boasts a big, well-preserved historic center. Most of the streets are cobblestone, hemmed in by Spanish-colonial buildings that seldom exceed three stories.
The city is built around its beautiful town square, anchored by the original cathedral at one end (built in 1557), and the "new" cathedral (1800s) at the other end, with traditional Spanish arches around much of the square.
A UNESCO World Heritage Site, this former Inca capital still retains a prominent Andean-indigenous influence… a number of colorful, open-air markets where women in their traditional hats—and brightly-colored, embroidered full skirts—bring their food and wares for sale…
But of course, the stronger cultural influence is Spanish, which dominates the local customs, architecture, government structure, and society norms.
There are other colonial cities in Ecuador, but Cuenca is the cultural heart of the country. You can attend the orchestra, a play, or enjoy a tango show or an art opening, in this center of art and literature, and these activities are usually free.
Benefits Of Retiring In Cuenca
In the early 2000s, you might've been hard-pressed to find a single English-speaking person in Cuenca… Today, it's a full-blown expat haven, with some
12,000 expats from the States, Canada, and Europe settled here.
As a result, the city now boasts a large number of cafés, restaurants, bars, and bookshops, alongside the traditional butchers, tailors, repair shops, clothing
stores, and wonderful-smelling bakeries…
Cuenca is also home to a broad range of civic and social clubs, special interest groups, and volunteer organizations sponsoring a wide variety of events and activities… theatre troupes, fishing clubs, cyclists, creative writers, U.S. and Canadian veterans, Buddhist meditation, photographers, hikers, quilters, artists, and investors…
The Cost Of Living In Cuenca
For many, the low cost of living in Cuenca is the big draw.
Among the categories offering the biggest savings in Ecuador is housing. The average purchase price of a home in Ecuador is less than 50% of a comparable property in the States.
You'll also save a lot in utilities. Because of its elevation and location near the equator, homes in Cuenca don't require air conditioning or heating, other than the occasional use of a space heater on chilly mornings.
The city's other attractions include: an efficient public transportation system, the best drinking water in Latin America, and high quality, honest, and inexpensive health and dental care.
As Cuenca is so well-connected, few expats own cars, which helps to further reduce the already low cost of living. Buses, taxis, trams, and your own two feet can take you anywhere you'd need to go.
Start Your New Life Today, Overseas
A world full of fun, adventure, and profit awaits! Sign up for our free daily e-letter, Overseas Opportunity Letter, and we'll send you a FREE report on the 10 Best Places To Retire In Style Overseas Today
Health Care And Retirement In Cuenca
When it comes to health care in Cuenca, you have access to a number of good, modern facilities. Costs run from 10% to 30% less than the States—meaning most expats simply pay out of pocket when they need care.
By law, all Ecuadorians and visitors to the country are guaranteed health care, no matter their ability to pay.
Ecuador's government has a two-tier public health system: one for members of the Social Security system (IESS), which foreign residents can join as voluntary members, and the public health system that's open to everyone. Both systems operate large hospitals in Cuenca as well as dozens of satellite health centers and specialty clinics.
About 22% of expats that retire to Cuenca are voluntary members of the Social Security health program. It costs US$86 a month and provides full coverage, including dental care, with no exclusions for age or pre-existing conditions.
The system also offers free medicine through its own pharmacies, although some medications are not available.
Like all public health systems, the Social Security plan has drawbacks, such as long waits to see specialists and for non-life-threatening surgery.
Bureaucracy can be frustrating. Many expats in the system hire local facilitators to help them set up appointments and complete paperwork. It's not uncommon for members to also have private health insurance.
Things To Do In Cuenca
In Cuenca, opportunities for outdoor activities abound, including biking, fishing, and hiking.
Fifteen miles west of the city is Cajas National Park, a popular trout fishing destination with 250 lagoons. You can also hike along the park's many routes and trails.
Near to Cuenca, you'll find biking, fishing, and hiking opportunities. There's a golf and tennis club to join, and because the city was built at the confluence of four rivers, there are miles of riverfront parkland to enjoy.
Outside of Cuenca, Ecuador, boasts the Amazon Rainforest, the Galapagos Islands, hundreds of miles of coastline, and the beautiful Andean central valleys.
Visa And Residency In Ecuador
Ecuador has always offered a relatively easy path to permanent residency and, unlike many other countries, residency here comes with few restrictions.
Legal residents enjoy almost all the rights of citizens, including the right to work and operate a business and access to a generous program of senior citizen discounts.
Residents even have the right to vote.
After you reitre in Cuenca, you can consider applying for a pensioner's residency visa. So, you need to prove that you receive income from a reliable source (like Social Security or a pension).
The amount is set at three times the basic minimum wage in Ecuador so figure on around US$1,275 per month. An additional US$250 per month is required for each dependent.
You could also opt to invest in the country, with minimum capital outlays varying depending on the type of investment (financial instrument, property, local registered company, or starting a business).
Ecuador also offers a great package of senior benefits (available to anyone of senior age, not just residents), including 50% off all public transportation, 50% off national and international airfare, 50% off all cultural, sports, artistic, and recreational events, 50% off electricity, water, and telephone service, and more.
So, why should you retire to Cuenca, Ecuador? Well, you never have to stand in line: seniors (65+ years) always go to the front.
Sincerely,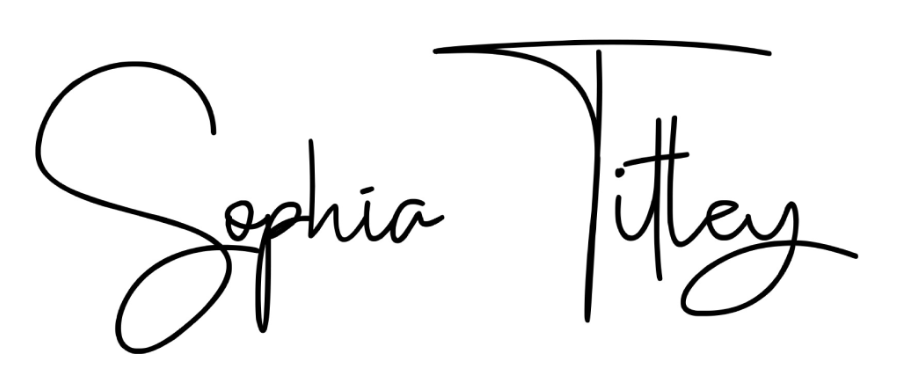 Sophia Titley
Editor, Overseas Living Letter