As a reader of Live and Invest Overseas, you probably have dreams of living in another country, as I did for much of my adult life…
Based on my experience, it may take more than one try to land on your ideal destination.
My husband Barry and I considered two beautiful, iconic cities before finding our home in a third country…
We've lived in Northern California for most of our married life, but both of us have always daydreamed about a base in Europe. Originally British, Barry has a great fondness for the Continent.
As for me, my family had lived in Hungary during the heady 1950s when my diplomat father was assigned to Budapest. During our stay there, the short-lived, dramatic Hungarian Revolution bleakly transformed the country's future. This had a huge emotional impact on my parents, which filtered down to their children.
Our First Try: Budapest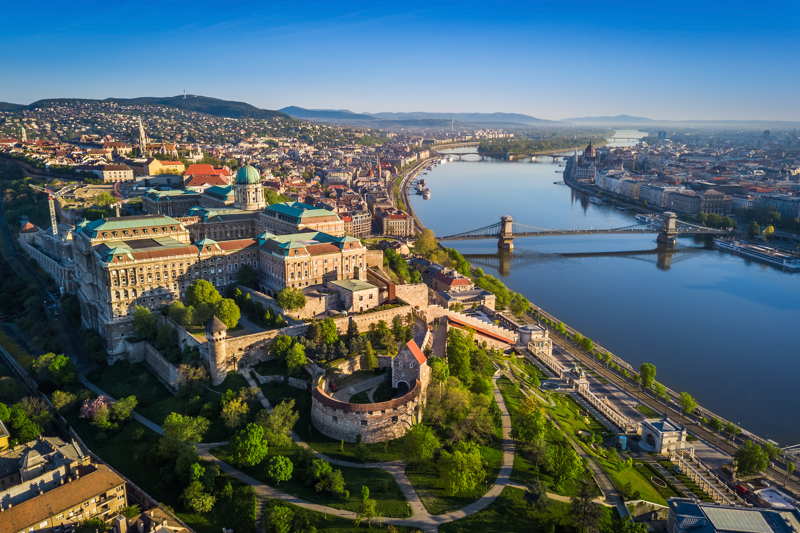 In 2003, after helping to downsize my mother-in-law's home in England, I decided to visit a friend living in Budapest. Barry and I didn't plan to move there, but I hoped to find professional contacts who would hire me to lead management and leadership trainings three or four times a year.
After spending 10 days networking and attending business functions, I generated several encouraging results: the Budapest Business Journal decided to publish my business column; I was invited to be a guest speaker at the monthly "Budapest Power Lunch"; and the Central European University, a broker to companies requesting trainings, agreed to refer me when they needed an English-speaking trainer.
On the flight home, I ordered champagne to celebrate. But by the time I got back to California, the fantasy had already begun to fade. It's a long commute, after all, from a rural town on the misty Northern California coast to Eastern Europe.
As the weeks passed, my inertia increased, and the fantasy gradually drifted away into the coastal fog…
Our Second Try: Amsterdam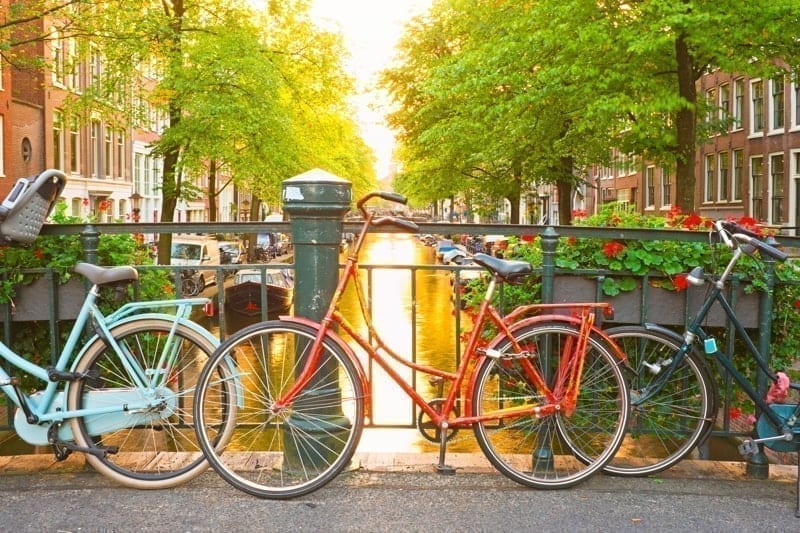 Our next international daydream was Amsterdam, the fabled city we hoped would be our base in Europe. Barry and I house-sat for friends on vacation during the month of May.
Springtime… the perfect season, right?
May turned out to be wet and piercingly cold, much less forgiving than January in California. The first several days we huddled together on our friends' sofa, wrapped in blankets, drinking tea, and watching "The Office."
I had pictured myself cycling to client appointments along the city's storied canals. While I did ride my bicycle along those canals, it wasn't quite how I envisioned…
The Dutch are alarmingly fast on their bikes and stop for no one. I once watched a woman in a business suit speeding down the bike lane, balancing two small kids and a grocery bag, while chatting away blithely on her cell.
Even though I'm a lifelong cyclist, I was intimidated. And maybe for good reason… One morning as I rode my friend's bike, I collided with a two-year-old waddling across the bike lane, scaring the kid, her mom, and me all at once. Happily no serious injuries (or subsequent lawsuits) occurred.
While in Amsterdam, I attended professional events and made a few connections, but it turned out there were a lot of other people just like me—English-language wannabees from places like Britain, Australia, South Africa, and Canada who also wanted to set up coaching and business consulting practices.
The meetings didn't happen that often anyway, especially not during "cucumber season" (summer). "Wait until the fall," I was told. But I'm an American. I didn't want to wait! I wanted results right away.
Not only was I impatient, I was lonely. The Dutch, we found out, weren't that different from Americans, in some ways… busy, goal-oriented, focused. And they didn't seem very easy to get to know.
At first, I thought it might be because we were American, but I met a Danish woman who'd had the same experience. Pieter, our Dutch friend, explained that most people in the Netherlands stay within the same circle of friends from childhood.
The final straw was experiencing firsthand the bike thefts that are common in Amsterdam. When the second bike I had bought was stolen, I thought: enough!
I didn't have the patience to wait around for possible business contracts that might not materialize anyway, let alone buy a third bike. And Barry was much more interested in a smaller town, with easier access to nature.
Our Third Try: Guanajuato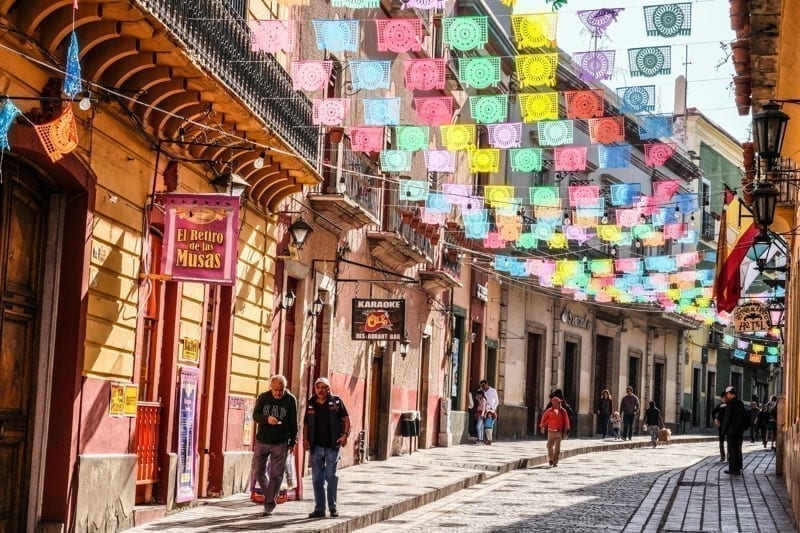 Throughout these adventures in Europe, we already knew of Guanajuato, a UNESCO World Heritage city in the colonial highlands of Mexico, but had never considered it because we were set on the fantasy of Europe.
But in 2005, we were invited to house-sit in Guanajuato, our first visit in four years, and we were newly entranced by the beauty and charm of the city. While house-sitting, we met several expats who regaled us with their stories of buying and remodeling homes.
Suddenly it made sense.
Guanajuato was not only much nearer to California, it was also closer to many of our family members—and considerably less expensive than a base in much of Europe. We both spoke manageable Spanish. As for the weather… need I say more?
The year after we bought our home, I saw an announcement in the local newspaper about a conference for human resource professionals at the University of Guanajuato. HR people tend to be the folks who hire me, so I showed up to make connections.
As it turned out, I met a professor who was looking for someone to teach his class on leadership while he was away for two weeks. So my business fantasy came true, just not exactly as I had pictured it.
Fifteen years later, we haven't returned to either Budapest or Amsterdam. But the time we spent in each city was by no means wasted. It helped us to crystallize what we wanted, and more importantly, perhaps, where.
If you're like us—wondering which country or community among different international destinations to choose—my takeaway is that it might take one or two tries before you find your perfect base.
Don't give up. As the saying goes, "third time's a charm."
Louisa Rogers
Mexico Insider