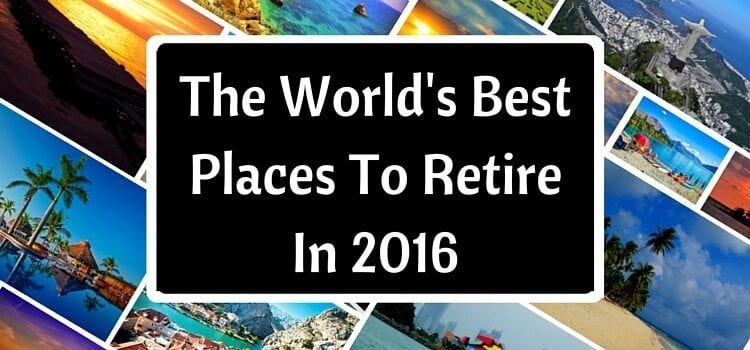 The World's Best Places To Retire In 2016
Today, retiring abroad is about launching a new life in a new country, starting over someplace sunny and exotic with white-sand beaches or Old World culture. But there is no one way to determine the best place to retire for every person. And with a seemingly endless amount of choices, how will you ever find the right one for you.
That is where the Live and Invest Overseas Annual Retire Overseas Index comes in.
After months of on-the-ground research, with help from our far-flung team of expats, experts, and correspondents, this overseas retirement index is by far the most complete resource for helping you choose your quintessential retirement destination.
The 2016 Index is the most comprehensive country-by-country comparison ever produced.
The best part of all, is the index is all about you. It is designed to let you make your own decision and draw your own conclusions about the best places to retire based on your personal preferences, lifestyle, and needs.
We have compiled it all for you… all the data, all the facts, figures, and most importantly the real, honest evaluations of people on the ground. Yes, that's right, we asked all the questions that you could have about retiring in a top location to our local experts and expats… all so we could bring you the world's best retirement locations.
This year we have 20 countries that truly cover the spectrum, offering something for every lifestyle.
Are you on a budget and concerned with keeping a low cost of living? Looking for a climate that is comfortable, sunny and warm year-round? Or is health care your main concern? Do you want to keep speaking English or are you enticed by learning a new language? No matter what benchmarks you have set for yourself, we have you covered.
Year after year we continue to put locations and countries through the ringer, providing the most accurate and timely information available. That means each year you are getting the best the world has to offer. We listen to the experiences of not just our local experts, but to LIOS readers who have done it for themselves. This gives us unique perspectives that help us refine and layer judgement from people who were in your position and made the move. They know what you are looking for and help us to point out both the good and the bad.
Admittedly, not every country, as a whole, is a perfect fit. A country can be vast, diverse, and offer lifestyle choices on all extremes. For this reason we focus our efforts on the individual locations that offer the best options.
We include 12 categories in the 2016 Retire Overseas Index. These represent the most important criteria that retirees must consider when shopping the globe for the best place to retire.
The categories are climate, cost of living, English spoken, entertainment, environmental conditions, existing expat community, health care, infrastructure, real estate, residency options, safety, and taxes.
A big part of the appeal of retiring overseas is the appeal of "new." New comes with the promise of better. In your new life in a new country, you could enjoy better weather, you could have better (or at least more) friends, you could live cheaper, meaning you could afford to do things (travel, eat out, etc.) that you can't afford to do now.
Regardless why you're considering the idea of retiring overseas—for the fun and adventure, for the chance for a fresh start, or to reduce your cost of living—the big question immediately becomes: Where?
We added nine new destinations to our list this year; one each in Mexico, the Caribbean, and Central America, four in Europe, and two in Asia.
Each year we do our best to balance known destinations with some new, sometimes unprecedented, suggestions in our annual Retire Overseas Index… and this year we're pleased to be able to report on several break-out retirement stars.
In order to make some room on our list, we passed on some old favorites for 2016—Cuenca, Ecuador, for example, has enjoyed many steady years of fame as a top retirement choice for North Americans. Panama's City Beach area, likewise, is a well-established expat haven. George Town, Malaysia has been on our list since 2013, but we opted for a lesser-known destination in Malaysia. In lieu of these time-tested winners, we opted for some further-afield options. Our 2016 Retire Overseas Index this year features six European destinations—more than we've ever included before.
We've been researching, compiling, and publishing indices rating and ranking the world's best places to retire overseas for as long as we've been covering this retire-overseas beat… and that's been about 30 years. However, please keep in mind that this whole process of retiring overseas is about you and what your retirement will look like, no amount of data can replace that feeling you get when you know you've found the place that is just right for you.
The 2016 Annual Retire Overseas Index – Revealed
For this years results, we compared each destination across 12 categories, creating our most complete Index to date.
Below you will find a breakout of the categories, as well as the locations that rate best for each.
1. Cost Of Living
"How much money do I need to retire?" This is probably the most frequently asked question we get, year-in and year-out.
Here's what we'd recommend, instead… Imagine your ideal lifestyle. Then look at the numbers in that context. Where will the budget you've got buy you the lifestyle you're looking for? You can also think about your pension and other sources of income that will help you live day-to-day. Of course, there are places all over the world where you could live a better life than you do now—and at a very affordable price. But how you manage to do this successfully comes down to your own definition of a good lifestyle—and matching that with the right location. As you figure this out, you need to be completely honest with yourself. Be prepared to compromise. But don't try to tell yourself that you can do without all the things you love or you'll end up miserable in your own home…
That said, for a low cost of living Crete, Greece, was the overall winner this year.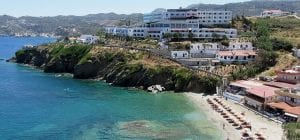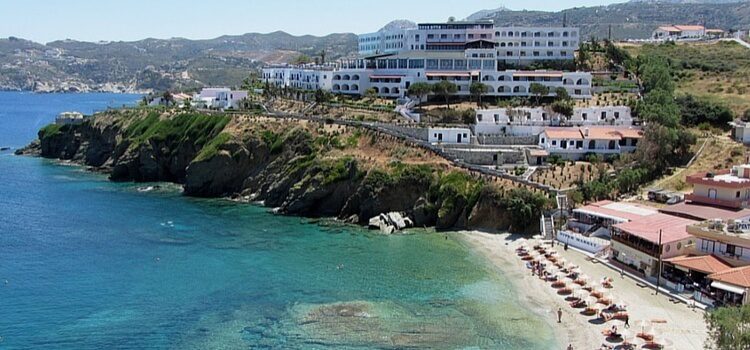 We had to stop and check our figures on this one, as the lowest cost of living usually comes from a destination in Asia. However, when you take into consideration all the factors: rent, groceries, electricity, water, gas (for cooking or heating), cable, Internet, and telephone, as well as entertainment, it was Crete that stood out.
For a retired couple, renting an unfurnished, mid-range, two-bedroom apartment, including all the items above, you can live comfortably on US$1,090 (981 euros) per month.
A close second was Da Nang, Vietnam, where you can find the same lifestyle for just US$1,107 (24,720,000 dong).
2. Health Care
From cost of treatment to ease of access, health care is an evergrowing concern for retirees. In this category, the Algarve, Portugal, and Paris, France, shine.
Public health care in Portugal is available to legal foreign residents who are registered with their local medical center. Despite Portugal's ongoing troubles with staff shortages, health care in the Algarve region is good, and the country's overall health care ranks 12th in the world. As in many European countries, normally, public hospitals, such as the one located at Portimão, only 5 miles from both Lagoa and Silves, are better equipped for emergency situations than are private hospitals. However, two large private hospital providers own and operate hospitals across the Algarve, with the closest being the Hospital Particular in Alvor. Faro Hospital, its cardiology unit in particular, has earned a reputation for excellence.
The health care in France is arguably the best in the world and is first in the WHO ranking of health care. And, if you're a member of French Social Security (that is, you're paying into the system), most of the cost of this extraordinary health care is covered. Living in Marais, Paris, you'll have access to the best medical care in the country. Doctors still make home visits in France, and you can expect even a basic consultation to last half an hour.
Health care is a primary concern for most people retiring overseas and one of the topics we receive the most questions about every year. Unfortunately, there is no quick answer to questions about overseas health care. Like the theme for retirement, so goes health care… it is all about you. One size does not fit all, and you'll need to take your personal health concerns and preferences into consideration no matter what destination you choose.
3. Residency Options
In our residency options category, we start off with: Where are the easiest places to become a resident abroad? Why would anyone want to become a legal resident of another country? Where should you do this? How do you do this? And how much will it all set you back? All of these questions and more we cover in our residency options for retiring overseas.
Belize bests the rest in this category thanks to its QRP visa. Qualified Retired Persons (QRPs) are easily able to obtain permanent residency in Belize. In many ways, this program is the most efficient route to foreign residency anywhere in the Americas. This visa is available to anyone over the age of 45, and it grants a host of incentives designed to encourage foreigners to come and bring their money. With easy-to-meet requirements and a whole host of benefits, it's easy to see why Belize is a great option for anyone considering retirement.
Like Belize, Panama is a wonderful option. Known as the Gold Standard of retiree visas, Panama's retiree (pensionado) visa is by far its most popular residency option and one of the most generous in the world. The program has drawn thousands of retirees to Panama to take advantage of the tax status and discounts. To reap these benefits, you don't need to invest a cent up front, you need only receive a pension or an annuity that meets the requirements.
4. Keeping Busy: Entertainment And Recreation
How do you picture spending your time in retirement overseas? Do you crave museums and café culture…? Taking dance classes or doing yoga on the beach…? Cycling, swimming, and long hikes every day…? Would you feel lost without a weekly trip to the movies or to the opera every now and then?
For entertainment, its hard to beat Buenos Aires, Argentina.
Argentina's capital is often referred to as the Paris of the Americas, and rightly so. Cosmopolitan Buenos Aires offers opera, symphonies, theaters, museums, and endless bookstores. Plus, there are about 20 festivals celebrated boisterously in the city every year.
For recreation, the Algarve, Portugal, has to be right at the top of your list.
Portugal's Algarve region is home to some of the best courses in Europe. You'll find more than three-dozen 9-hole or 18-hole layouts at 35 clubs around the region. 85 of the region's breathtaking beaches were awarded Blue Flags this year. Among the golfing, the beaches, and the excellent mountain-bike trails, you'll be pulling more than a 40-hour week in the sunshine (and Algarve boasts more than 300 days of it per year).
A close second, Pedasi is a small coastal town with not much to offer for entertainment other than its nature, which more than makes up for not having a movie theater. Its beaches offer world-renowned surfing that attracts surfers from all over the world. Pedasi is within a few minutes of numerous white-sand beaches and rocky headlands, with plenty of sandy coves and hidden coastal delights nearby. Pedasi is also well known for the quality of its big game fishing. The town is 3 kilometers from the coast, where boats can be hired for the short trip to Isla Iguana or out to where the continental shelf drops steeply into the ocean.
5. English Spoken
For the category of English Spoken it really comes down to two destinations, Belize and Malta. Both countries have English as an official language.
Belize is the only country in the 2016 Retire Overseas Index where English is the single official language. Belize's location in Central America and diverse population mean more than half of the population is bilingual. You'll hear Spanish and Kriol spoken throughout Belize, but you could relocate to Ambergris Caye or Cayo and never learn a word of another language.
However, Belize isn't the only country on our list to use English. Malta's second official language is English, which is used throughout the country. In Valletta, or anywhere else in Malta, you'd never need to try to speak a word of Maltese. English is widely and fluently spoken. The level of English fluency among the population is remarkable—literally everyone is fluent. And it's not just used in casual conversation—business, banking, and legal affairs are all conducted through English.
6. Expat Community
For this category, there was one country that stood out above the rest, and that was Mexico.
In Mexico, both Puerto Vallarta and Playa del Carmen have large and established communities of expats. If you are concerned about meeting friends while retired overseas, then you need not worry in either destination.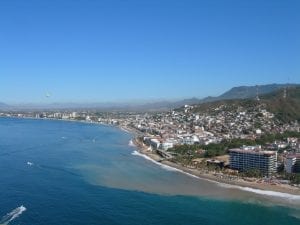 With an expat community of more than 40,000 (mostly North Americans), Puerto Vallarta is an easy place to find like-minded friends but is also often touted for the welcoming locals. Expats here can get involved with art classes, trips to the theater, walking groups, book clubs, and a host of other English-speaking activities.
Playa del Carmen is thought to be home to over 10,000 foreigners (which is about 7% of the total population), including many Americans, Canadians, Europeans, Argentinians, Venezuelans, and more. Americans and Canadians are in the majority, though, and agencies estimate that about 65% of real estate buyers right now are American.
Roving Correspondent Kat Kalashian explains, "This town feels just like a typical American boardwalk beach town. English is heard on La Quinta (the city's entertainment and restaurant strip) more than Spanish. And while there are plenty of retirees living here, this town also appeals to young couples and families.
"Foreigners can work here, too, making it an attractive destination for those not looking to fully "retire" just yet. I met expats who own and operate bars, teach English, run and teach at schools, manage real estate offices, and more. Many are raising families. This town is growing and has had lots of niches to fill. The international school, for example, was founded by expats who recognized that they and other expat parents needed a good option for education.
"The population here is incredibly eclectic for such a small town. Tourists, but also residents, are of all ethnicities and represent all parts of society. From young couples to retired couples, from families to groups of students, Playa seems to appeal to all alike."
Mexico, in general, is home to a staggering number of North American expats. Current population estimates from Mexico have uncovered over a million Americans and over 500,000 Canadians living at least part time in the country. According to AMAR, the Mexican association dedicated to retired expat living, North American expats are expected to number more than 2.5 million by 2020.
Ten-year Mexico expat Jim Hardesty comments, "The large expat community in Puerto Vallarta is comprised mostly of Americans and Canadians, but there are quite a few Europeans as well. While many are retirees, there are a surprising number of business owners and cyber commuters. There are so many foreigners, and English is so widely spoken throughout the Riviera Nayarit, that many expats don't even make much of an effort at learning to speak Spanish."
7. Climate
What's your perfect climate? Do you like a change in seasons? Would you love to never see snow again, basking in the sun of the tropics? Or would you prefer to live in a fresh mountain climate? Everyone's idea of perfect weather is different, which makes it difficult to give a location a grade for its climate.
If you like little annual change in temperature year-round and, typically, a consistent temperature below 80 degrees Fahrenheit… try the Algarve or Medellin.
If four seasons is your preference, give Barcelona, Buenos Aires, Chiang Mai, Crete, Ljubljana, Paris, or Valletta a spin.
What about the tropics? If you prefer to spend your retirement basking in the sun, here are your best places to catch rays: Ambergris Caye,  Kota Kinabalu, Las Terrenas, Roatán, Bali.
8. Taxes
For the category of retiree taxation, Panama tips the scale.
Despite the revelations of the Panama Papers, the system for taxes in Panama is straightforward, although often misunderstood.
Panama uses what is referred to as jurisdictional taxation. This is when a country taxes you on income earned in that country only, even though you're a resident. It is this approach to taxation that creates the biggest opportunity. Residing in a country where taxation is based on the jurisdiction, it's possible to organize your affairs in a way that can reduce or even eliminate your tax burden. Panama is a good example of this approach. As a resident in Panama, you are taxed in Panama only on income earned in Panama. It is easy, therefore, to live in Panama as a retiree and owe no taxes locally.
Other good examples of countries who take this approach are Belize and Malaysia, as well as the Dominican Republic.
On this score, Americans have it tough. If you're an American (that is, if you hold a U.S. passport and even if you hold a U.S. Green Card), you are obliged to report to the U.S. Internal Revenue Service of your worldwide income every year. No matter where you reside or where else you might also hold citizenship, you never lose this obligation to Uncle Sam (short of renouncing your U.S. citizenship and relinquishing your passport or giving up your Green Card).
9. Real Estate Affordability
For this category, there are a few locations which vying for the top spot, but it really comes down to Granada, Nicaragua, and Medellin, Colombia.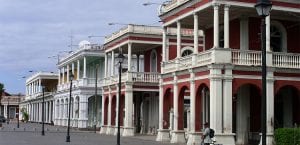 In Granada, the average cost per square meter is 25,729 NIO (US$900), making it one of the best bang-for-the-buck locations in the world. You also have the opportunity to live within the historic colonial city center, where you can enjoy Old World charm at an affordable price.
In Medellin, the average cost per square meter is 3,600,000 COP (US$1,250). That is an unbeatable price for what some say is the best place to retire in South America. Beyond the price, you also can enjoy living in the city's best area, El Poblado, which is a Stratus 6 neighborhood.
Many people think buying property in another country is a risk-filled quagmire that is too complicated to overcome. Certainly buying property in a location you're not familiar with requires due diligence and research, but that's true whether you're living in Chicago and want to buy a lake house in Wisconsin or living in Chicago and want to buy a beach house in Honduras. The same "foreign" effects can come into play.
10. Infrastructure
For the infrastructure category, we included detailed grading for what we feel are the most important things to consider about the infrastructure in your new retirement destination: Internet speed and reliability, cost and reliability of electricity, quality of roads, availability of public transportation (or needing a car), and, finally, how easy it is to get back home.
Among those criteria, Barcelona, Spain, was the categorical best.
Barcelona scored nearly perfect across all criteria, withstanding international access, where it was just shy of getting a perfect grade. Barcelona's El Prat Airport is less than 30 minutes from the city, and travel options from Barcelona are nearly limitless. Aside from the long trans-Atlantic flight, this is as easy as it gets for access.
Barcelona is a metropolitan city with a fully developed public transport infrastructure. No need for a car here, you can get by on foot, with the assistance of bikes, buses, the metro, and taxis. As a large city, navigation may be your biggest initial concern, but once you get your bearings you'll have no trouble getting around.
Electricity costs in the city will run you around US$67 (60 Euros) and you will almost never experience an outage or disrupt in services.
Coming in second, Paris, France, is a location known worldwide for its amazing infrastructure.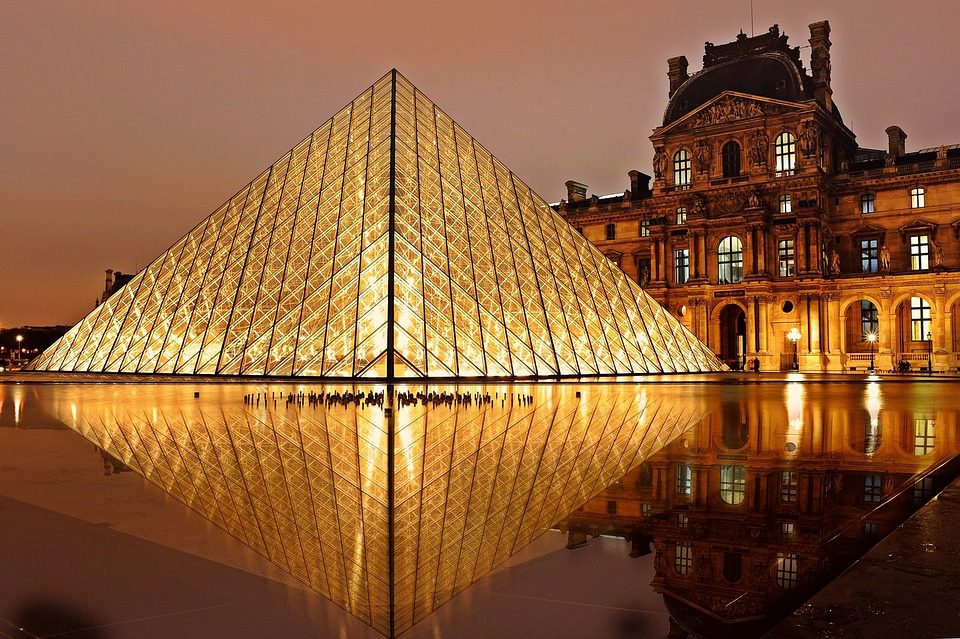 Paris' public transportation is second to none, a car here would be an unnecessary expense. Using the wide net of bus and metro routes, plus taxis and your own feet, getting around this city is quick and easy. Train networks throughout France are well-established but expensive. Paris' Charles de Gaulle airport is about 45 minutes from the city, but can be an hour or more in traffic. You can reach the airport in just over 30 minutes and for just a few euros using the RER train system. You can also avail of Orly International Airport for domestic travel and a limited amount of international travel, this one is only about 20 minutes from the city.
France is also home to some of the fastest Internet speeds, roughly 35.1 Mbps, and all for US$30 per month.
11. Environmental Factors
Everyone wants a clean place to live. Whether it's a white-sand beach, a hilltop village, or a well-maintained city with top-notch recycling facilities, you want your environment to be tidy and cared for.
The most environmentally friendly location on our list is Cayo, Belize.
Cayo, Belize, is a naturalist's wonderland. This is purely off-grid land, nearly pristine jungle, and untouched rain forest. If you buy a lot here, you'll likely have to clear it yourself, build a road to it yourself, and provide your own infrastructure. Only about 30% of water in rural areas (like Cayo) is filtered, and WHO has advised about a general air-quality risk throughout Belize… However, these are not things that expats have ever noticed or complained of.
12. Crime And Safety
The category of crime and safety goes to the Algarve, Portugal.
Portugal is known as the fifth most peaceful country in the world. Statistics show that crime in the already-safe Algarve is falling steadily; this can be attributed to a number of factors, including an increase in police during the busy summer months.
The second best for safety would have to by Malaysia, specifically Kota Kinabalu.
The Sabah region in which Kota Kinabalu is located has historically low crime rates. Other than the usual crimes of opportunity, such as pickpocketing, Kota Kinabalu is very safe. Public drunkenness is outlawed in Malaysia, which reduces levels of pretty crime and vandalism.
We'd never recommend upping stakes and moving somewhere that you'd be in danger. But no city is free of crime, no destination in the world completely safe.
The Algarve, Portugal Takes Top Honors for the 3rd Year Running
Portugal's Algarve remains the best place in the world today to retire overseas.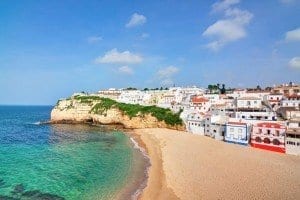 The Algarve has got everything the would-be retiree could want—great weather and lots of sunshine year-round; an established and welcoming expat community; top-notch medical facilities and health care; an affordable (that is, downright cheap) cost of living, especially when you consider the quality of life on offer; undervalued and bargain-priced property buys, including right on the ocean; endless opportunities for fun, adventure, and enjoying rich, full, varied days out-of-doors; a great deal of English spoken thanks to the longstanding British presence; First World infrastructure; a new retiree residency program that rolls out the welcome mat for foreign pensioners; and easy access both from the United States and to and from all Europe.
The soaring greenback helps. At the current rate of exchange between the euro and the U.S. dollar, our figures show that a retired couple could live comfortably on the Algarve coast on as little as US$1,400 per month, give or take.
You could rent a two-bedroom apartment in this region for as little as US$720 per month. Or, if you were so inclined, buy an Algarve pied-à-terre of your own today for US$150,000 or even less. Portugal's property market remains nicely undervalued, and, again, if you're shopping with dollars, you've got super-charged buying power right now.
Where Is The Best Place In The World For You To Retire?
We don't know, but, after more than three decades of experience considering the whole world in this context, we have some good ideas about where makes sense generally for a high quality of retirement life… where probably doesn't… and why.
It is in that spirit that, each year, that we publish a Retire Overseas Index.
2016 Annual Retire Overseas Index – Rankings
Here are the complete 2016 retirement rankings: