A tropical climate is classified as average temperatures of 64 degrees Fahrenheit and above in regions that get a considerable amount of annual rainfall. This rainfall is what separates the tropics from the desert.
The word itself comes with two main connotations: tropical beaches and tropical rain forests. Unsurprisingly, these are some of the most popular destinations for vacationers and expats.
Enjoy warm weather year-round and never worry about shoveling snow again. Those cold winter nights that begin unreasonably early in the afternoon never feel further away than when you're stepping into the tropical sunshine in mid-January.
It's not all hammocks and ice-cold coconut water though, there are some disadvantages to this climate. Perhaps the biggest one is bugs. During the rainy season, mosquitoes are a constant menace and seem to have a preference for non-native blood.
Humidity is another disadvantage. During the summer, there is generally a warm summer breeze to take the edge off the intense heat. This breeze tends to disappear during the rainy season, though. If you plan to live in the tropics, be sure to budget for air conditioning.
Panama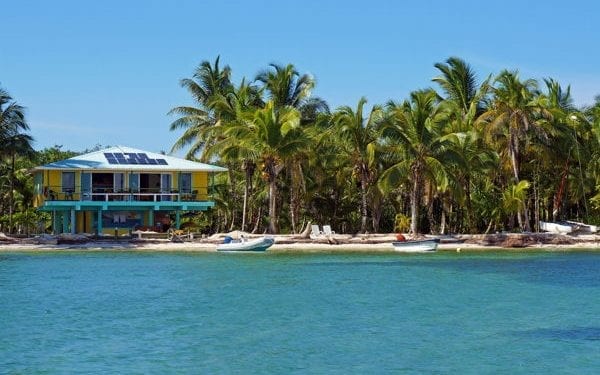 Panama offers everything you can expect from a tropical lifestyle plus one extra bonus… the chance to live in a big and modern city. Of course, you'll find tropical beaches, rain forests, and a huge diversity of flora and fauna. But, Panama City is also one of the world's most important and fastest growing cities in all of Latin America.
It's known as the Hub of the Americas—a major trade, business, and finance sector. Thanks to business-friendly regulations, Panama has transformed into one of the best places in the world for companies.
Panama's countryside, or "the interior" as it's referred to by locals, is one of the most biodiverse in the world. Panama's location, connecting North and South America, creates a crossroads for a wide range of plants and animals spreading from one continent to the other. Plus, Panama's warm waters are home to an abundance of fish and various migratory species, including whales and turtles.
Costa Rica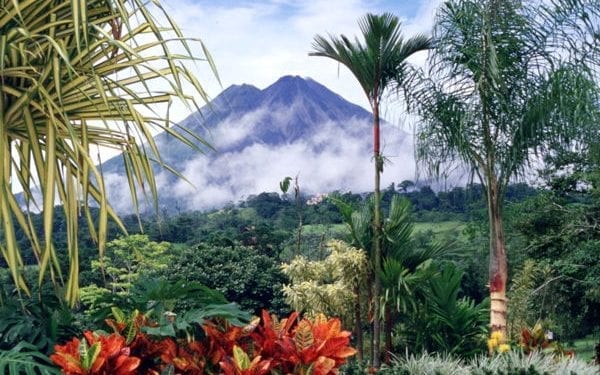 One of the earliest choices for expats seeking to escape in tropical climates, Costa Rica benefits from warm weather all year, and it regularly scores near the top of the World Happiness Index. This country is the perfect destination for people looking to get away from the frantic pace of life that is so common in the Western world.
Costa Rica has two distinct climates: the dry season (December to mid-April) and the rainy season (rest of the year). Don't alarm yourself though. The rain is usually just an intense burst for an hour a day, and it's fairly reliable rolling in around midday.
For those who like to escape from the tropical heat, Costa Rica has plenty of mountainous areas where you can enjoy cooler temperatures. As a fairly narrow country, you are never too far from the coast and its many spectacular beaches.
Colombia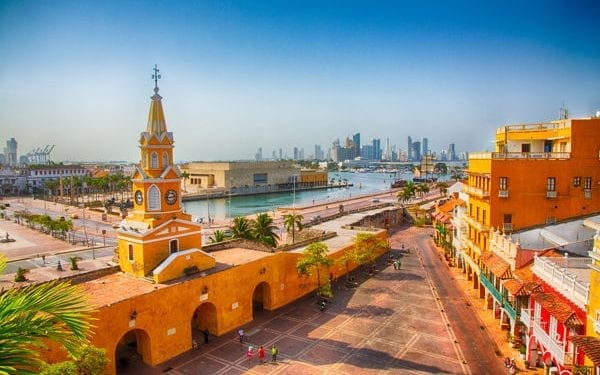 Colombia isn't a place many people would associate with a tropical climate. The signature towns of Medellín and Bogotá are both set up in the cooler temperatures of the mountains. But Colombia is vast, and most of country benefits from a warmer climate. Away from the Andes, you can find tropical living on both the Pacific and Caribbean, as well as inland.
Cartagena, on the Caribbean coast is one of the most popular places for expats looking to enjoy a tropical lifestyle. Founded in the 16th century, Cartagena boasts extensive old-town infrastructure. It's a regular stop for cruise ships and also popular with locals, which brings plenty of money into the local economy.
The Pacific coast has any number of smaller towns to choose from. As well as a quiet life by the sea, there's an abundance of nature. Turtles, dolphins, and whales call the warm coastal waters home. The surrounding countryside is a haven for monkeys, sloths, and an array of birds, butterflies, and plants.
Belize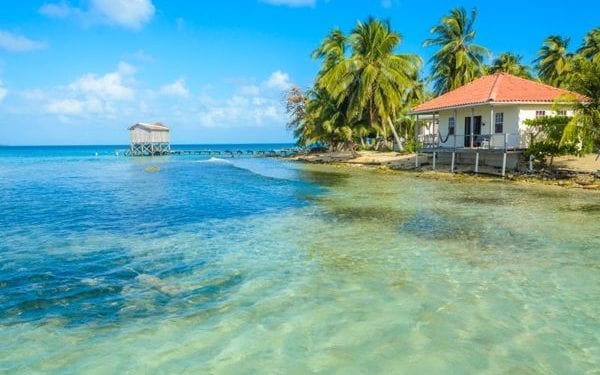 When miles of unspoiled Caribbean beaches aren't the main reason people move to a place, you know it must have something special. In Belize's case, what makes it strongly appealing to expats are its values.
Belizeans value privacy and freedom above all else. This makes it the perfect haven for people who prefer to live without government interference and completely off-grid. Expats have set up communities and projects enabling you to easily do just that.
An advantage is that this is an English-speaking country, so you'll be able to socialize with your neighbors from day one. Just as well, Belizeans are warm and welcoming people.
Dominican Republic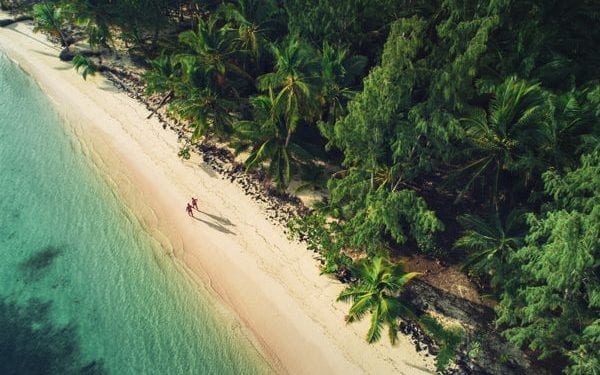 While many of the countries mentioned enjoy a Caribbean coast, this is the only Caribbean island. The best thing about the Dominican Republic (D.R.) is that while most Caribbean islands are now the refuge of the super rich, the D.R. remains affordable. So affordable, in fact, that you could embrace the white-sand living of a Caribbean lifestyle on your monthly Social Security check.
It has a fast-growing economy, recently gaining plenty of attention from investors and property developers. The government has been modernizing the country. Many of their initiatives are good news for would-be expats. For starters, the Dominican Republic is one of the fastest and easiest places to get a residency and second passport. In today's ever-changing world, a second passport can be a very useful thing to have.
Brazil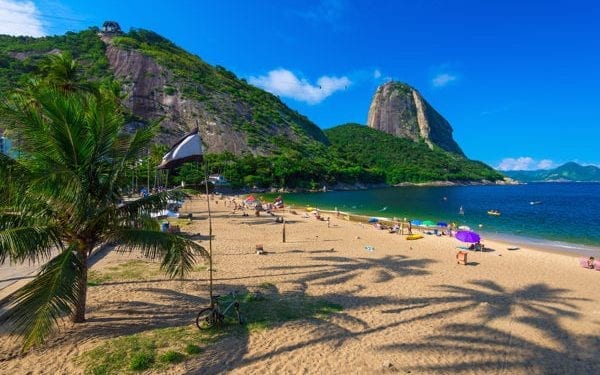 This country offers a huge range of options that are extremely affordable, including some of the best tropical island living. The current strength of the dollar benefits American investors. The economy here is growing fast, and many experts are picking Brazil as a good tip for investment.
There are nearly 5,000 miles of coastline, much of it white sand. Vast stretches are almost completely deserted. There is a lot of interesting real estate construction going on along the coast. Apart from diversifying your portfolio, Brazil is a good chance to get ahead of the curve in terms of overseas expat opportunities.
You will need to learn some Portuguese. Brazilians are talkative and outgoing, though, so you will find plenty of people to talk to even if you barely speak the language.
Mexico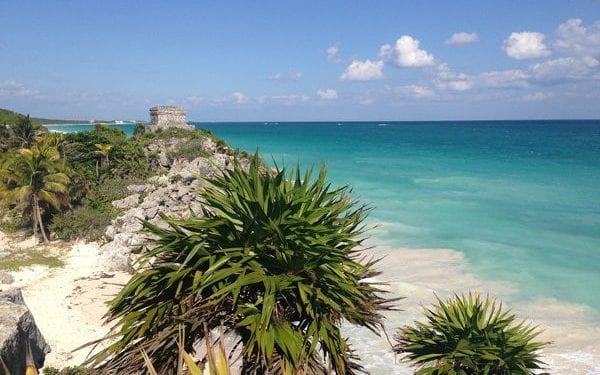 A great first move for anyone considering spending at least part of the year overseas. There is enough American culture and influence for it to still feel familiar, and warm weather all year. Regular flights to and from the States make it a perfect first step down the living overseas path.
Mexico has a mixed reputation among Americans thanks to associations with drugs and cartels. However, these dangers have been greatly exaggerated. The truth is, Mexico is just like anywhere else.
Of course, not all of Mexico is tropical. The Tropic of Cancer splits the country into a tropical and more temperate zone. Generally speaking, anywhere south of the city of Tampico has a tropical climate, apart from a few spots at high altitude. Mexico has a shorter rainy season, lasting only from June to mid-October.
Vietnam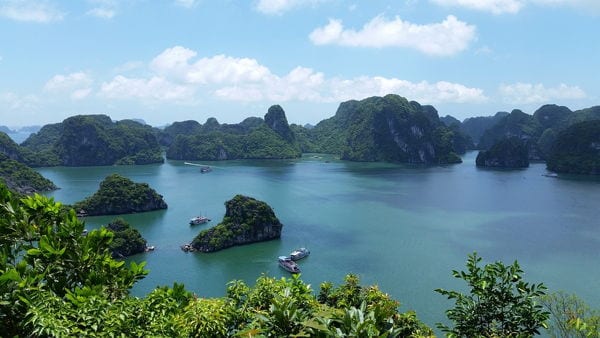 The climate in Vietnam is tropical monsoon. The southern part of the country has a rainy and dry season, and the north of the country has four seasons.
Vietnam is currently going through a period of rapid economic development, and is starting to open itself up to foreign investors, bringing new money and stimulus. Some are calling it the "next China" thanks to its fast-growing middle class.
People are currently seeing big opportunities for investment in the urban real estate market. For a long time, foreigners weren't permitted to own real estate in Vietnam. But since 2015, that's no longer the case. You can now own property on a 50-year lease that includes the same rights as a local. This includes being able to rent your property for profit and also to sell at the time of your choosing.
Singapore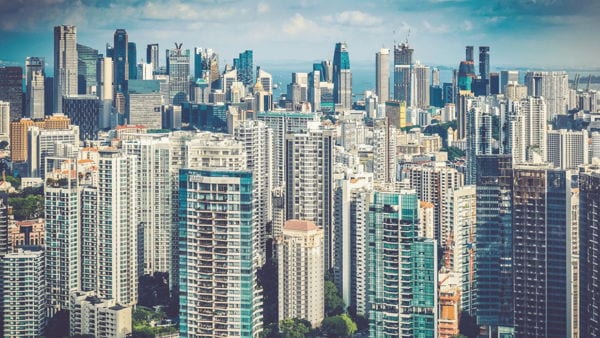 Close to the equator, Singapore enjoys a hot and tropical climate. The temperature doesn't vary much throughout the year; it's hot and humid, with enough rainfall to keep things lush and green. Unlike some of the other countries on this list, there is seldom any breeze. If you're thinking of moving here, air conditioning is a must.
Singapore has the reputation as one of the most expensive destinations in Asia. While this is true for real estate and cars, there are ways to keep your cost of living down. For starters, you can eat excellent cheap food from the hawkers who sell traditional cuisine from food trucks. There are even hawker centers where you can choose from dozens of options available. This is often cheaper than buying food to cook at home. Public transport is also modern, clean, efficient, and affordable. The average cost of a bus journey is a little under 50 cents.
Oliver Lovett
Comments