My husband was a wine distributor when we lived in Illinois, and we spent many vacations in California's famous wine regions, as well as other wine areas throughout the States. As a result, we acquired an extensive wine collection.
Since moving to Colombia, finding good wine at reasonable prices has been more of a challenge. Both Chile and Argentina are emerging wine areas, especially when it comes to Malbec and Torrontes, and you can find these wines, at good prices, in many grocery and wine stores in Medellín. U.S. wines are sold here as well, but, because they are imported, the prices are quite a bit higher than in the States.
So you can imagine how thrilled we were to learn about a place offering an Italian wine experience just 1.5 hours northwest of Medellín. A few weeks ago, our friends invited us to join them on a day trip to a winery resort near Santa Fe de Antioquia, Colombia.
While brainstorming for his project, the resort's owner brought a wine specialist from Sicily to scout out optimal wine-growing areas in Colombia. He identified one such spot, with the right climate, soil types, slope, and moisture needed for wine cultivation, and Viña Sicilia was born.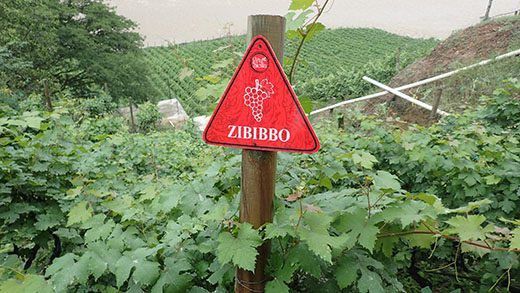 You can find typical Southern Italian grapes planted here, including Nebbiolo, Nero D'Avola, and Zibibbo, along with rows of Cabernet Sauvignon, Malbec, Syrah, and other more familiar varietals. The vines are planted on a steep hillside with large boulders sprinkled throughout the rows. Viña Sicilia's award-winning wines include a white wine blend that has earned numerous ribbons from North and South American wine competitions.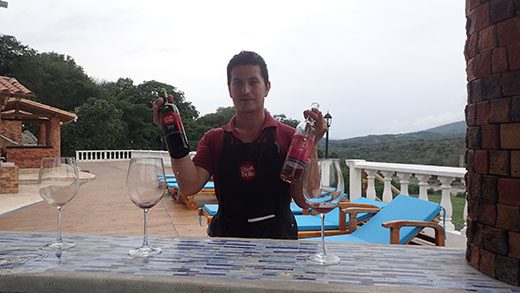 We tasted five different wines during our visit and chose two bottles to accompany our lunch on the terrace overlooking the Cauca River and the pristine mountains rising up from the banks. Lunch was tasty grilled salmon with lightly sautéed julienned vegetables and mashed potatoes followed by a small, light parfait of arequipe (a cross between dulce de leche and caramel) and honey-roasted nuts.
Start Your New Life Today, Overseas
A world full of fun, adventure, and profit awaits! Sign up for our free daily e-letter, Overseas Opportunity Letter, and we'll send you a FREE report on the 10 Best Places To Retire In Style Overseas Today
After lunch we changed into our swimsuits and took a dip in the crisp, cool pool and jacuzzi, enjoying the view over the vineyards. It can get very hot in this area of Colombia, so the brisk water was a welcome relief from the midday sun. While we were in the pool, a waiter carried our wine to us so we could continue to sip while we lounged in the water.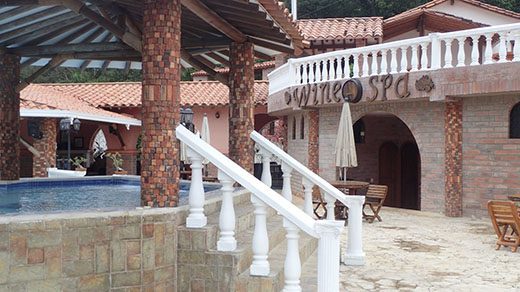 After a few hours of relaxation, we prepared for our drive back to Medellín. The resort staff could not have been more attentive, the food was excellent, and the surrounding countryside is just breathtaking. It was a great way to leave busy Medellín behind, if only for a day.
The hotel/spa/boutique offers package deals, from individual day adventures like ours to a romantic weekend for two, as well as typical spa treatments such as massages, facials, and aromatherapy using grape-based oils, lotions, and soaks to pamper and hydrate your skin. You can stay overnight in one of 15 rustic rooms, and room packages include all meals during your stay.
The weekend before we visited Viña Sicilia was a three-day holiday, so the resort was booked solid through Monday. Wanting to avoid the crowds, we arrived on Tuesday morning and had the place to ourselves.
Our day's adventure, which included a greeting cocktail, guided wine tour, lunch, and pool access, cost about US$35 per person. Spa treatments are extra but reasonably priced. Viña Sicilia offers shuttle van service to and from Medellín at a cost of about US$16 round trip per person at the current exchange rate.
Wendy Howarter
Full-time Colombia Expat