Whether you are visiting Italy for a romantic getaway, or relocating to Italy to experience Mediterranean life, you are bound to be overwhelmed by the sights and experiences to be had in this quintessential Mediterranean destination. We've gathered the top 10 things you need to go when visiting or living in Italy.
1. Step Back In Time Into Ancient Rome
Rome, the capital of Italy and home of the Roman Empire, is packed with historical sites to visit. You can spend days visiting these Roman ruins scattered across the city, topping up your knowledge of one of the most influential empires in history.
Imagine a gladiator battle taking place in the Colosseum, worship Roman gods at the Pantheon, or travel back in time to an ancient marketplace at the Roman Forum. These archaic ruins are bound to spark your imagination and satisfy any history buffs out there.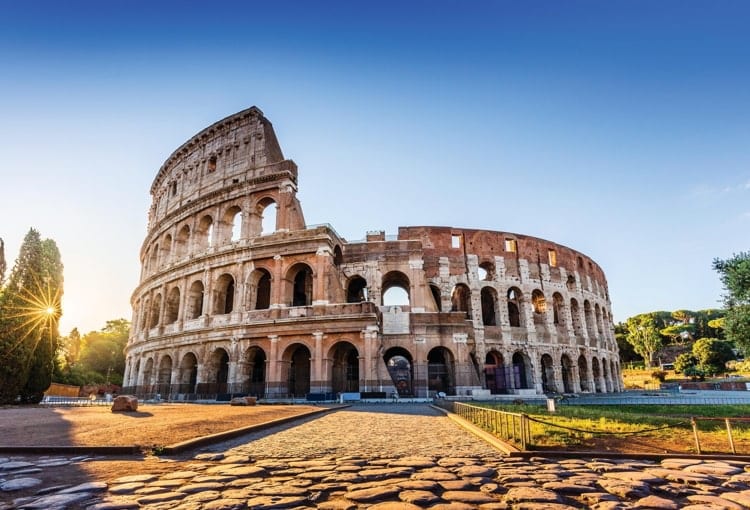 2. Perfect Your Pasta; Attend A Pasta Making Workshop
Learn from the masters in the 'Città della Pasta'-'The City of Pasta', in Gragnano, Campania. Although fresh pasta is popular in parts of Italy, the town of Gragnano specializes in dried pasta and has made a name for itself with its 'white gold'.
With a history of pasta-making dating back to the 1200s, Gragnano has cultivated its own dried pasta recipe. The town has a regular sea breeze which makes the optimum conditions for drying its pasta. Attend a pasta-making workshop here, where you can learn from the pasta professionals. Or aim for the Fella della Pasta di Gragnano-a two-day festival where the streets fill with 100,000 visitors ready to sample some of Gragnano's 'white gold'.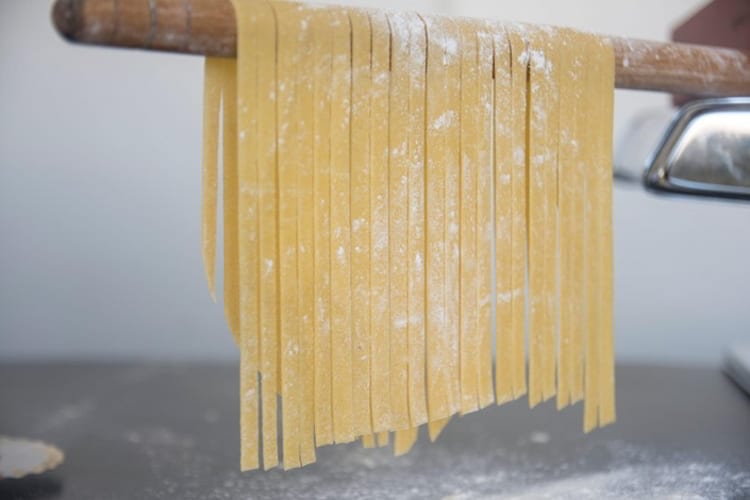 Start Your New Life Today, Overseas
A world full of fun, adventure, and profit awaits! Sign up for our free daily e-letter, Overseas Opportunity Letter, and we'll send you a FREE report on the 10 Best Places To Retire In Style Overseas Today
3. Snap A Classic Photo At The Leaning Tower Of Pisa
We've all seen the pictures of tourists getting that picture pretending to hold up or push over this iconic landmark. The Leaning Tower of Pisa is worth a visit, located in the town of Pisa in Tuscany, you can easily make a day trip from Florence to visit the tower.
Built in 1173, the Leaning Tower of Pisa is now five meters off center, although scientists say it will stand, or lean… for another 200 years. Climb the 269 steps to the top, and you will find the tower's seven original brass bells, which ring before each mass in the adjacent Pisa Cathedral.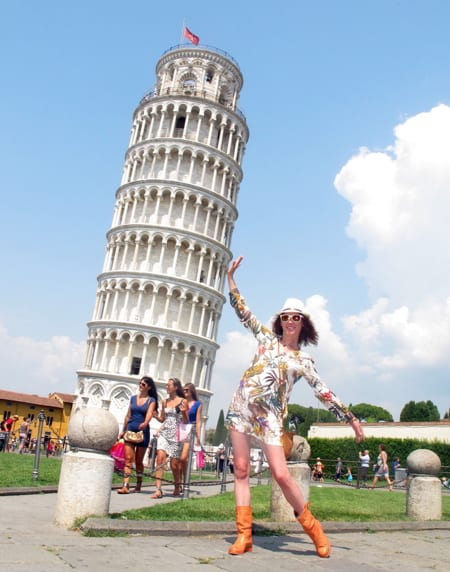 4.
Cruise Through Venice On A Gondola
Attracting 20 million tourists annually, Venice, or 'The Floating City' is a must-see if you are holidaying or living in Italy. The city is made up of over 100 small islands connected by bridge in the Adriatic Sea.
The traditional way to move about the city is by gondola; a thin shallow boat designed to glide through the city's narrow canals. You cannot visit Venice without taking a gondola tour; a local guide will paddle you through the canals, often with a singer on board who will serenade the passengers while they absorb the city's charm.
5.
Visit The Spectacular Lake Como
Lake Como is an idyllic nature retreat, perfect for kicking back and relaxing for a few days, whilst also offering endless activities for the adventure seekers. Located at the foothills of the Alps, Italy's deepest lake is truly breathtaking, with picture-perfect villages dotted around the water's edge.
Trek through some of Lake Como's 250 kilometers worth of nature trails, discovering gardens, old houses, and quaint streets, whilst admiring the lake and mountains from all different angles. If hiking isn't your thing, you can take a boat trip, relax on a beach, go swimming, or simply soak in the beauty of nature…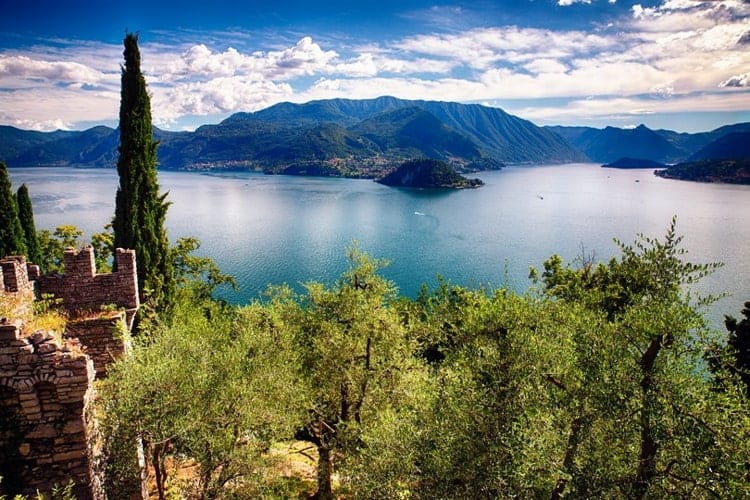 Start Your New Life Today, Overseas
A world full of fun, adventure, and profit awaits! Sign up for our free daily e-letter, Overseas Opportunity Letter, and we'll send you a FREE report on the 10 Best Places To Retire In Style Overseas Today
6.
Marvel At Michelangelo's Masterpiece On The Ceiling Of The Sistine Chapel
If visiting the Vatican, the world's smallest country is on your itinerary when in Italy, make sure you fit the Sistine Chapel into your trip. This famous chapel, constructed in 1473, is one of the most important Catholic buildings in the world, and is where every new pope is elected.
For many, the most exciting part of a visit to the Vatican is the opportunity to admire Michelangelo's masterpiece on the ceiling of the Sistine Chapel. For four years, Michelangelo painted scenes from the bible onto the ceiling, permanently damaging his eyesight from droplets of paint falling back into his eyes. The most famous element of Michelangelo's work is "The Creation Of Adam", which has been recreated countless times across the world.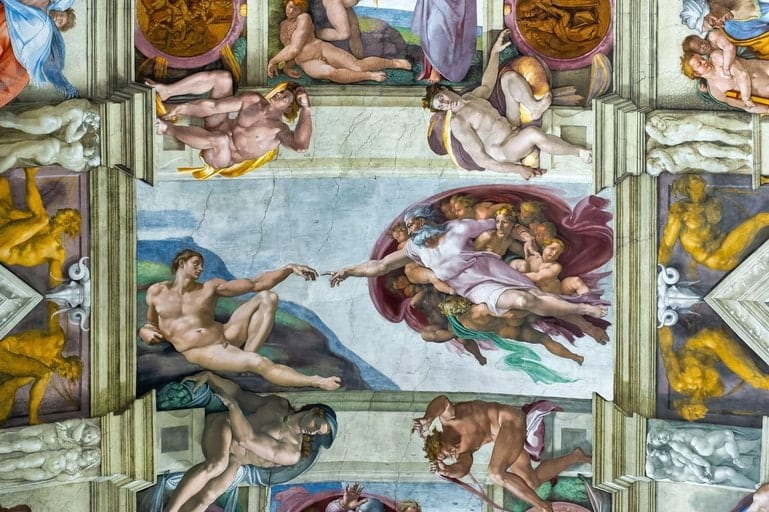 7. Trek Through Picturesque Cinque Terre
The Cinque Terre National Park, a UNESCO World Heritage Site, located along the Italian Riviera is a favorite spot for hiking enthusiasts. Cinque Terre translates to "five lands" and references the string of five old fishing villages which follow the coastline.
These villages are notoriously difficult to reach, with timeworn footpaths being the easiest way to get from one to the other. These footpaths have become popular hiking trails, with breathtaking views as you amble along the coast. Local trains can bring you to your destination, but driving on the precarious cliff roads is not advised.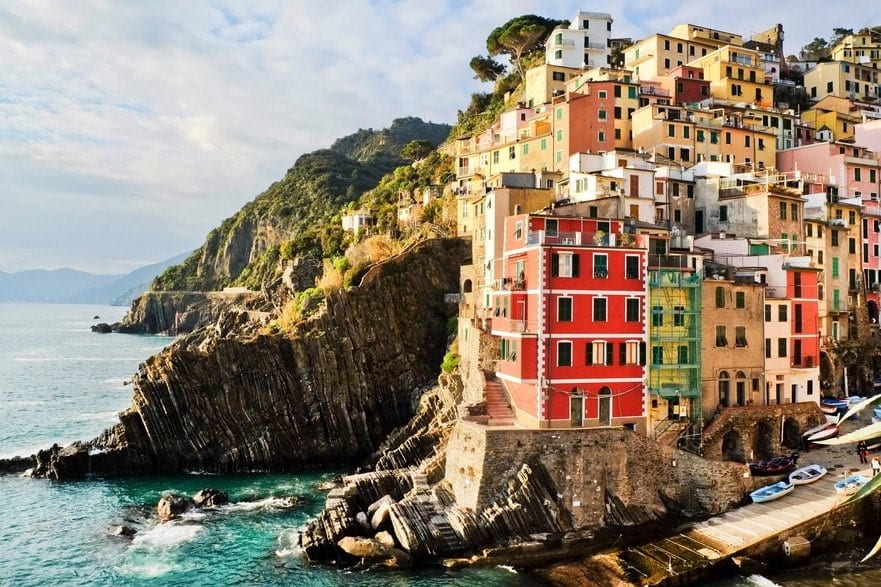 8.
See A Tragic Moment Frozen In Time At Pompeii
Pompeii, the most visited archaeological site in the world, is not to be missed. You can reach the UNESCO World Heritage Site easily from Naples or Sorrento, or even on a day trip from Rome.
At the base of Mount Vesuvius lies the devastated city of Pompeii. It is one of the best-preserved examples of ancient life we can see today. Walking around Pompeii gives you a feeling of what life was like almost 2,000 years ago, you can see houses, shops, public spaces, and most tragically, the bodies of people who called Pompeii their home.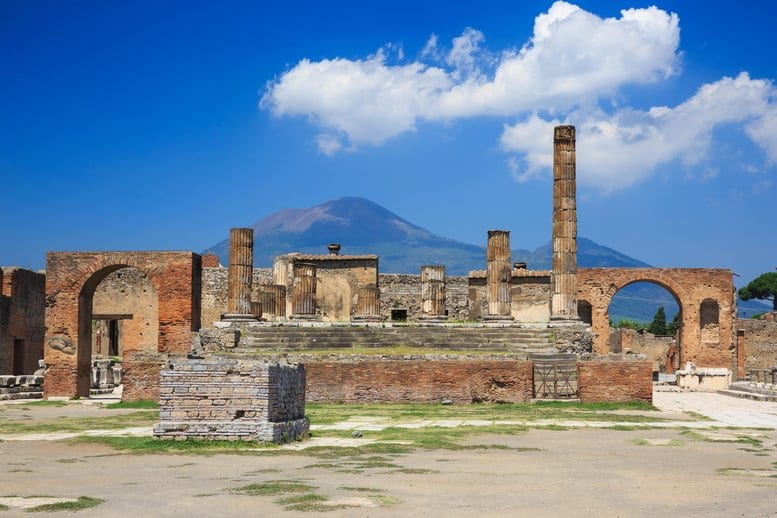 Start Your New Life Today, Overseas
A world full of fun, adventure, and profit awaits! Sign up for our free daily e-letter, Overseas Opportunity Letter, and we'll send you a FREE report on the 10 Best Places To Retire In Style Overseas Today
9. Get A Taste For Island Life In Sicily
The largest island in the Mediterranean is a delightful destination to spend a couple of days. Visiting Sicily from the mainland is doable in a day, but this island will entice you to stay longer. With white sandy beaches, crystal clear waters, and mouthwatering cuisine, you may even want to move your whole life here.
Sicily is famous for its gastronomy, with several popular dishes originating from the island. On a visit to Sicily, you will be able to sample authentic arancini-deep fried balls of risotto, and cannelloni-deep-fried pastry tubes filled with ricotta.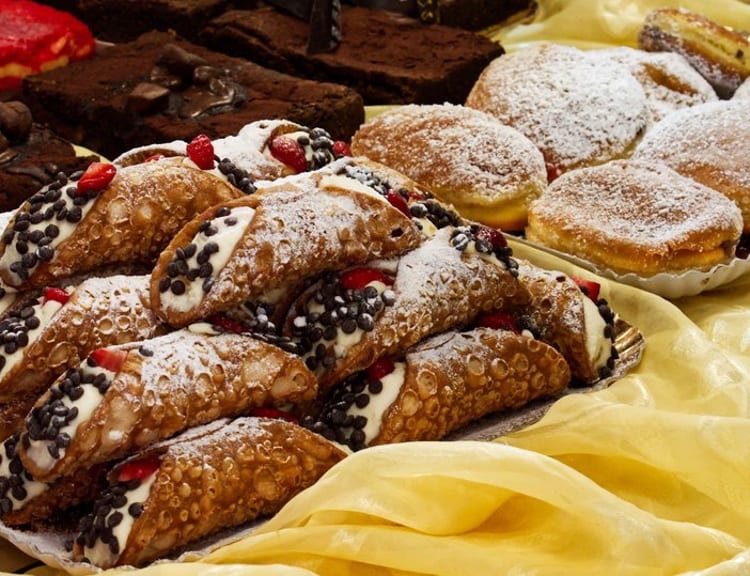 10. Soak Up Some Culture At The Uffizi Gallery, Florence
The Uffizi Gallery has one of the largest collections of Renaissance art in the world, with works from Leonardo da Vinci, Michelangelo, Raffaello, and Boticelli. This impressive art gallery is an ideal place to while away an afternoon in Florence.
Being one of the most popular attractions in the world, it is a good idea to pre-book tickets, as wait times in peak season can be as long as five hours. Aside from the art, make sure not to miss the Vasari Corridor, one of the longest corridors in Europe. Stretching over 1 kilometer, the Vasari Corridor joins the Uffizi Gallery to the Pitti Palace.