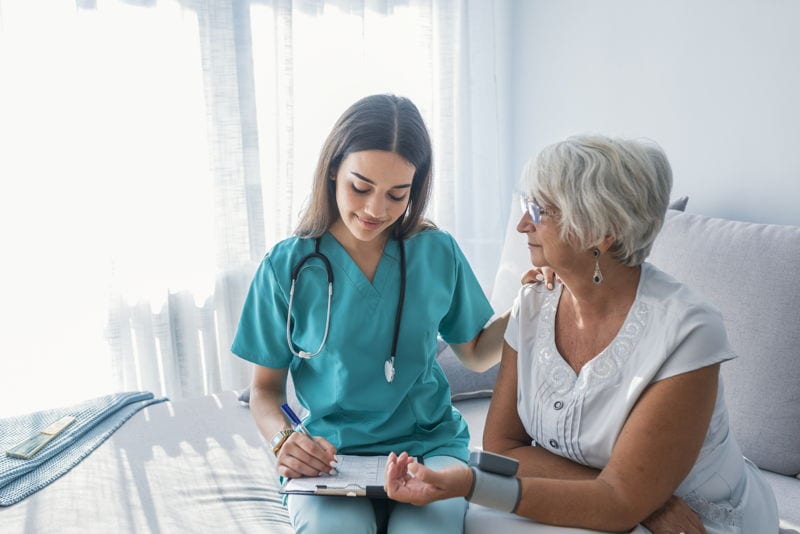 Mexico's proximity and familiarity with the United States has made this destination incredibly popular with expats and retirees. In short, it's close enough to travel back and forth visiting family, friends, or as a part-time living destination.
Mexico has so much more going for her than just proximity, though. This country has been popular for medical tourism for years. As a result, over a million visitors from around the globe travel to Mexico every year to seek out medical treatment.
So, if you're concerned about whether or not you'll be able to cover all your health care needs if you decide to retire to Mexico, set your worries aside. Not only can you get all your health care needs covered here, but they offer excellent medical care.
Can I Use Medicare In Mexico?
Unfortunately, no. Medicare doesn't cross any border. But, if you're set on using Medicare, you'll have to travel back to the United States.
On the bright side, Mexico's closeness to the States makes the trip incredibly easy and fast.
Does Mexico Have English-Speaking Medical Practitioners?
English is widely spoken in Mexico. So, if you're not keen on learning a new language, or if you just feel more comfortable conducting your health needs in English, rest assured you can find English-speaking doctors and nurses.
Keep in mind, English-speaking staff will be easier to find at private facilities. And, if you decide to go the public route, you'll most likely need to know conversational Spanish or go with someone who can translate for you.
Start Your New Life Today, Overseas
A world full of fun, adventure, and profit awaits! Sign up for our free daily e-letter, Overseas Opportunity Letter, and we'll send you a FREE report on the 10 Best Places To Retire In Style Overseas Today
Mexico's Health Care Standard
Most expats in Mexico opt for private health insurance. However, both public and private health care systems have excellent medical practitioners, many of whom likely spent their residency in top-notch hospitals abroad. As a bonus, some doctors still make house calls.
The standard of the hospitals is high. Private hospitals in Mexico are clean and modern with access to the latest technologies and procedures.
When it comes to health care in Mexico for expats, the country is well prepared.
As a result, Mexico has seven JCI accredited hospitals: Hospital Médica Sur, Galenia Hospital, Hospital CIMA Hermosillo, Oca Hospital, Hospital Mexico Americano, Clinica Cumbres, and Christus Muguerza Alta Especialidad Hospital.
Likewise, Mexico is also a top choice for dental tourism.
Cost Of Health Care In Mexico
Health care procedures in Mexico can save you about 50% to 70% of what it would cost you back in the United States. Considering doctors and other health care staff are usually trained in the States, Canada, or Europe, the value of care you receive for the minimum payment is definitely worth it.