Malta is a group of tiny islands in the middle of the Mediterranean Sea, closer to Europe than to Africa. It's a Mediterranean beach paradise with a lot to offer visitors in spite of its small size.
Malta is divided into five regions;
Central Region – This area is in the central part of the main island and has 13 local councils; Attard, Balzan, Birkirkara, Gżira, Iklin, Lija, Msida, Pietà, St. Julian's, San Ġwann, Santa Venera, Sliema, and Ta Xbiex.
Northern Region – This region is the northwestern part of the main island. It includes 12 local councils; Dingli, Għargħur, Mdina, Mellieħa, Mġarr, Mosta, Mtarfa, Naxxar, Pembroke, Rabat, St. Paul's Bay, and Swieqi.
Southeastern Region – as the name implies this area is the southeastern part of the main island. This region consists of 15 local councils; Birgu (Città Vittoriosa), Bormla (Città Cospicua), Fgura, Floriana, Kalkara, Marsa, Marsaskala, Marsaxlokk, Paola, Senglea (Città Invicta), Tarxien, Valletta (Città Umilissima), Xgħajra, Żabbar (Città Hompesch), and Żejtun (Città Beland).
Southern Region – This is the southern part of the main island. It includes 14 local councils; Birżebbuġa, Għaxaq, Gudja, Hamrun, Kirkop, Luqa, Mqabba, Qormi (Città Pinto), Qrendi, Safi, Santa Luċija, Siġġiewi (Città Ferdinand), Żebbuġ (Città Rohan), and Żurrieq.
Gozo Region – This region includes the islands of Gozo, Comino and several small islets. The Gozo region has 14 councils; Fontana, Għajnsielem, Għarb, Għasri, Kerċem, Munxar, Nadur, Qala, San Lawrenz, Sannat, Rabat (Victoria), Xagħra, Xewkija, and Żebbuġ.
Notable Locations
The Mellieħa council of the Northern Region has a location called Anchor Bay which is also known as Popeye Village, this cute village was originally built in the 1980's as the set for Walt Disney's production of Popeye starring the late Robin Williams.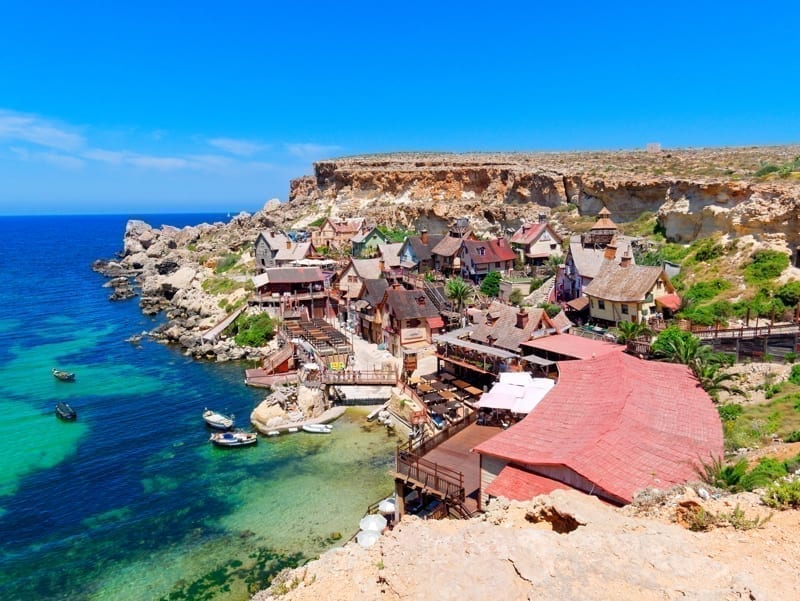 iStock/kkoszowski
For those looking for an enjoyable nightlife scene, the resort town of St. Julians is a wonderful location to sunbathe in the day and enjoy dancing, dining and fine wine at night.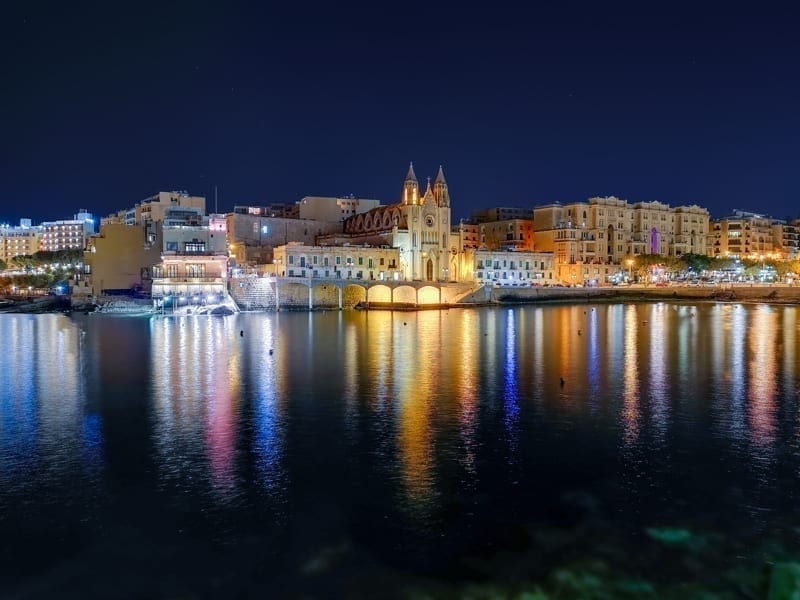 iStock/sakkmesterke
The natural beauty of the world-famous Azure Window in Gozo island is not to be missed.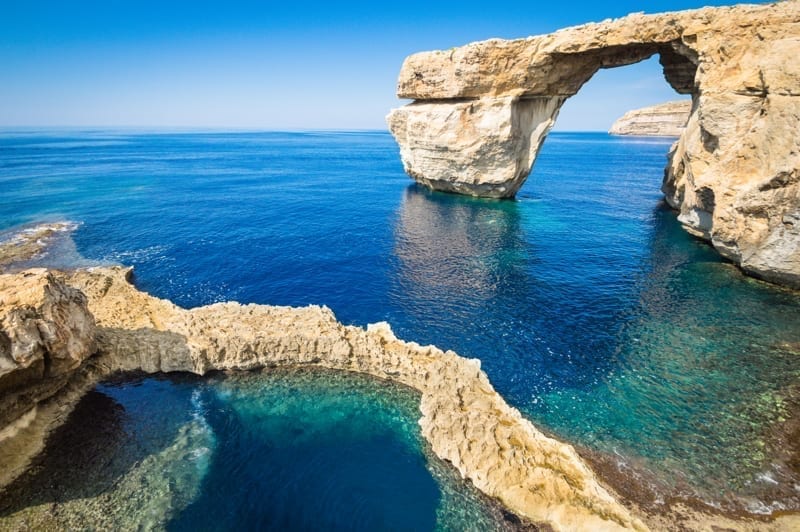 iStock/ViewApart
Valletta is the capital of Malta and offers amazing architecture at every turn.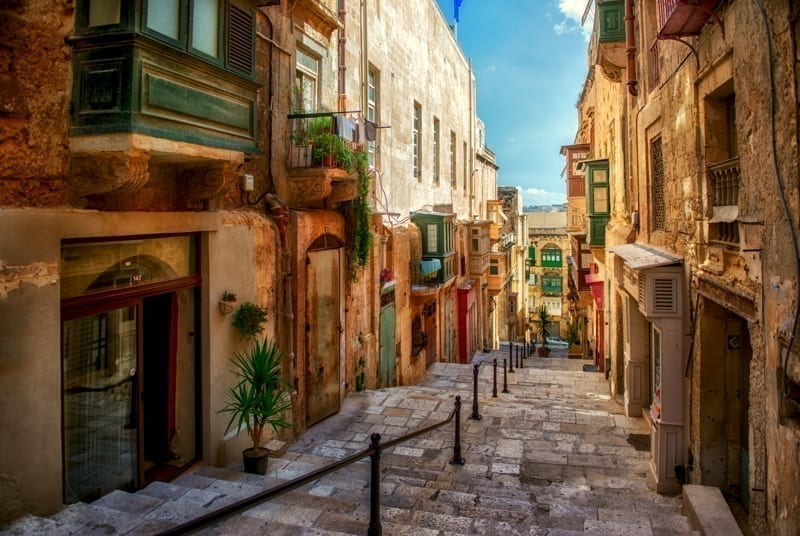 iStock/liseykina