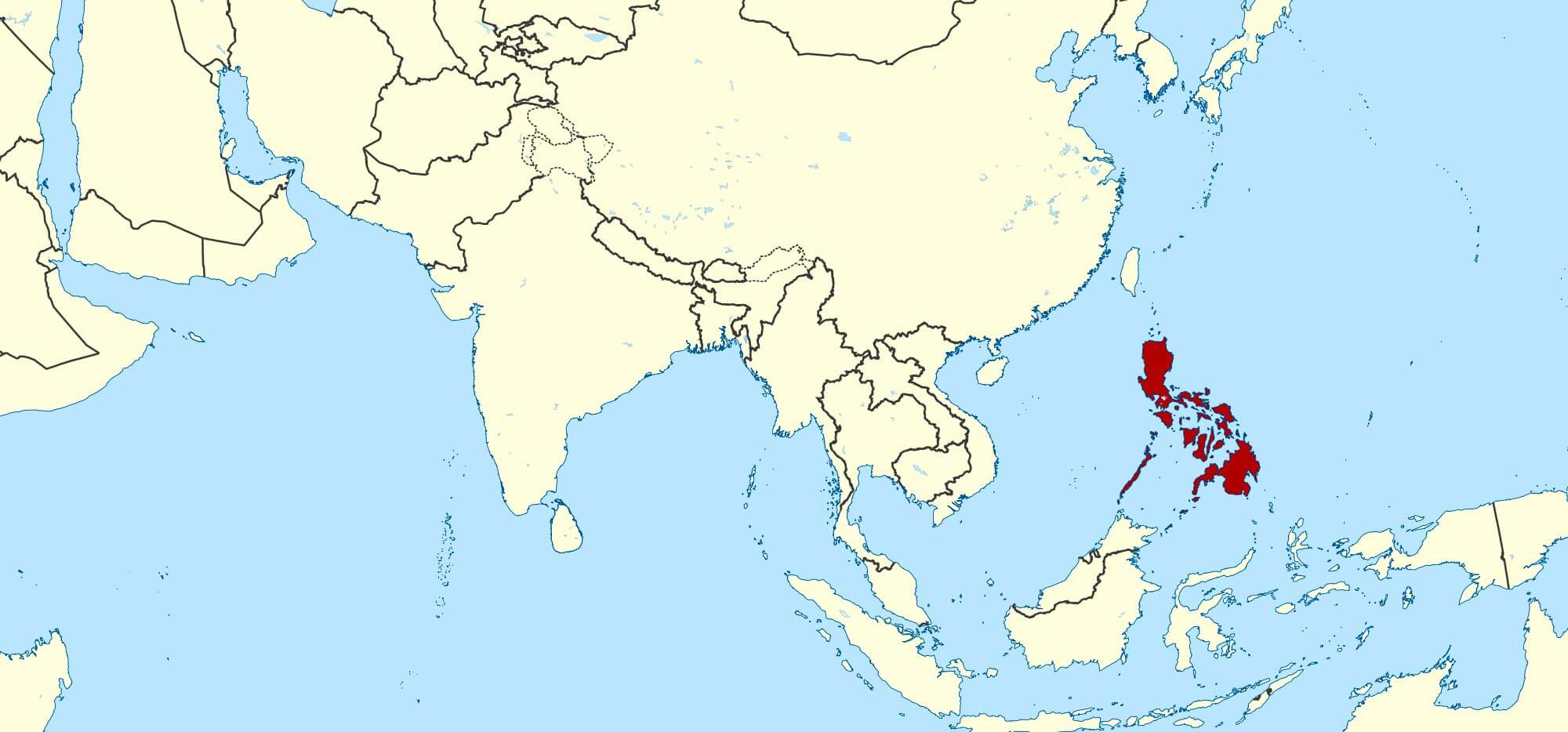 The Philippines, located 500 miles off the coast of Southeast Asia, are the second largest archipelago (or group of islands), in the world with more than 7000 islands divided into three island groups, Luzon, Visayas and Mindanao. It has the fifth longest coastline in the world and the total land area is about the size of the state of Arizona. Even though the country is made up of thousands of islands, only about 1000 of them are inhabited and the 11 largest islands make up over 95% of the total land area.
The Philippines is mostly mountainous with narrow coastal lowlands. Much of the land used to be covered by rainforest but illegal logging has reduced that to only 10% of the land. These forests are home to many tribal groups as well as hundreds of species of birds, and thousands of different types of plants, flowers and orchids.
These islands are all prone to earthquakes and contain many active volcanoes, some of which are currently in danger if erupting. The highest peak in Philippines is Mount Apo on Mindanao Island.