Panama is the world's top offshore haven and the number-one choice of countless expats, retirees, snowbirds, businesspeople, entrepreneurs, and investors.
If you're searching for the ideal destination to invest, do business, enjoy a retirement filled with benefits and discounts, or try out the digital nomad lifestyle, Panama can't be beat.
The expat population of Panama City alone is estimated to be 30,000 and growing—That's a considerable number in a city of only 1.5 million.
What's so great about Panama, a tiny country that's smaller than most U.S. states?
-Panama offers a foreigner-friendly environment
The infrastructure is excellent, taxes are only paid on income earned in Panama, there is no currency exchange rate or currency controls in place, foreigners have the same rights as locals to hold property title, it's easy to obtain residency, and there are strong incentives in place for investors, business owners, and retirees.
-The strong economy
Panama also has the strongest and most stable economy in Central America and continues to be one of the fastest-growing economies in Latin America. Its economy rests on a globally-oriented services sector, which produces about 75% of the nation's GDP. The Panama Canal, Colon Free Trade Zone, Trans-Panama Pipeline, and Panama City's major international banking center are all contributors.
Panama has been U.S.-dollarized since 1904, which lends stability to the economy and has allowed Panama to become the global-services powerhouse it is today.
-A wide variety of lifestyles
This is also one of the best lifestyle havens on Earth…
Panama is the only country where you can drive from Caribbean beaches to Pacific surf in just an hour and a half. Its two coastlines are dotted with beaches for every preference—and this is one of the biggest draws here for foreigners.
Get Your Free Panama Report Today!
Simply enter your email address below and we'll send you our FREE REPORT - Live And Invest In Panama: The #1 Retirement Haven In The Americas.
Panama defies political science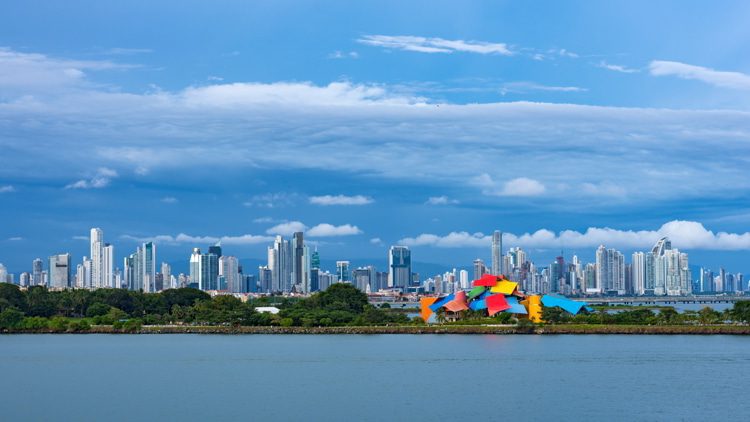 Foreign Policy magazine recently published an article about Panama, calling the country a "success story" and stating that the country's achievements "defy political science."
The column praises Panama for its stable democracy, booming economy, and status as one of Latin America's most developed nations. A few of Panama's accomplishments are particularly intriguing, FP continues…
-Becoming a democracy via invasion
First, Panama became a democracy via the U.S. Invasion of 1989. Since World War II, Grenada is the only other country on Earth that has been democratized by a military invasion.
The Democratic Revolutionary Party (PRD)—the political party of Noriega, the dictator removed by the States during the Invasion—exists today and is one of Panama's most prominent parties. They even won the first democratic election after the Invasion…
And have won three more since… their most recent victory was in 2019 when President Cortizo was elected.
FP explains that their success is based on a scapegoating strategy… The PRD blamed Noriega for the damage done to Panama while praising former President Torrijos—the party's founder—for regaining control of the Canal.
In other words, they wanted the PRD to be synonymous with Torrijos and not Noriega… and their plan seems to have worked.
Panama also hasn't experienced the political instability that has affected, and continues to affect, other Latin American countries. Its neighbors may have coups, civil wars, and ongoing conflicts, but Panama has been peaceful and stable since its return to democracy in the early 1990s.
It's no secret that corruption exists in Panama, but despite scandals like the Panama and Pandora Papers, the nation's economy grew 5.9% each year between 1990 and 2019. Panama also has Central America's highest GDP per capita in purchasing power parity (PPP).
Finally, since the Canal was returned to Panama in 1999, it has been managed responsibly… even better than it was under U.S. control. Both of the country's largest political parties signed an amendment to the national constitution guaranteeing the autonomy of the Panama Canal Authority, meaning that the agency won't be swayed during times of political conflict.
Thus, the Canal—Panama's most important GDP source—is shielded from corruption.
The article explains that Panama's success story has two major takeaways… First, that it's possible for countries under authoritarian rule (Venezuela and Cuba, for example) to make a full recovery as Panama did. FP does not, however, condone the Invasion and says that democratization should happen civilly.
-Panama's growth and democracy
Second, Panama's success has skyrocketed during the years it has been a democracy. This, FP says, is evidence that democracy is the best policy because it leads to economic, political, and humanitarian well-being and allows nations to thrive.
Gabrielle Wells
Editor, In Focus: Panama