Courteous and polite with an ever-present smile, Ranjit Prasad (his friends call him Ranj) showed me what he's been building right in the heart of Placencia Village…
I caught up with him one morning at his music-club pizzeria, Cha Chi's, right next to local institution Tutti Frutti Gelateria.
How Ranj Ended Up In Placencia, Belize
Ranj visited Belize on vacation to celebrate his 40th birthday with no intention of staying, let alone making a down payment on a property…
In a few months, he began construction on a trendy restaurant, started two businesses, and became involved in charity work at the local primary school.
Ranj admits that he got the Belize bug quick…
A U.S. citizen who lived all over the United States managing music studios before moving to Poland 10 years ago, Ranj is now married to an accomplished classical musician from Poland. They have two children.
His wife brought down the other members of her classical quartet, friends she had met while a student at Juilliard, so that they could perform together for the local school children, most of whom had never seen a bassoon, viola, flute, or lute before in their lives.
Their combined love for music inspired them to open a recording studio above the restaurant.
The plan is for it to double as a live stage for musicians who wish to come to Belize to record in the beauty and serenity of Placencia… but might also want to kick back and entertain the intimate crowds that come to Cha Chi's to celebrate jazz and all forms of great music.
Serving great pizzas, by the pie or by the slice, along with Indian and vegan food, Ranj has created a relaxed atmosphere for people to chill out in any time of day.
Ranj's Advice For Those Who Want To Move To Placencia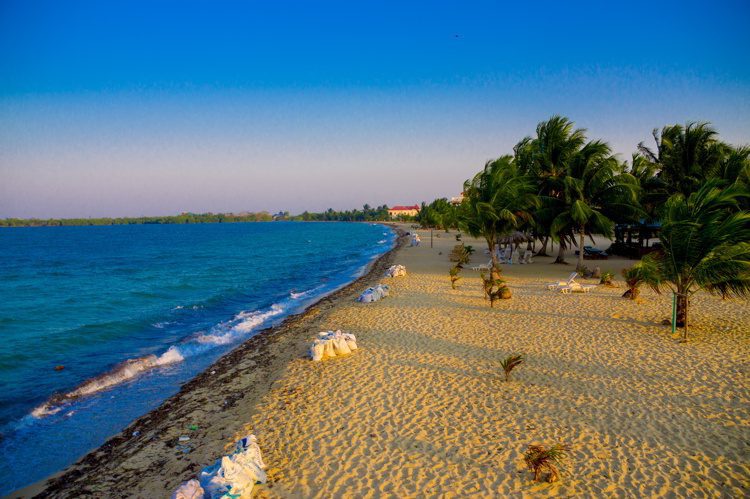 I asked him for his advice for people considering moving to Placencia. He warns to do your due diligence on realtors. Not all realtors are created equal, and there's no complaints board.
He echoes his advice when it comes to opening a business. He emphasizes that, as anywhere, you should take your time and learn the ropes before jumping into something—unlike what he did!
The Best Things About Placencia According To Ranj
When I ask him why he stays here, he replies, "Nature, fly fishing, low regulations, and the dream of bringing the culture of classical music to blend with the local music beats."
No one gave Ranj the hard sell when it came to moving to Placencia and opening these enterprises.
This happy little community sells itself, making it impossible for him to leave.
Con Murphy
Belize Insider