One of the biggest lessons of the past two-and-a-half years has been this:
We all need to seize opportunities when they present themselves.
Many who had been considering moving overseas prior to March 2020 but were "waiting for the right moment" were robbed of the choice when COVID-19 was declared a pandemic and borders around the world shut down.
Thankfully, travel restrictions have loosened up since then, and overseas retirement is a real possibility once again.
But now there's a war in Ukraine… the price of gas is spiking… inflation is out of control…
There will always be a million reasons not to follow through with a dream to move overseas. The news cycle can scare you out of the decision to walk out your front door let alone undertake the major life shift that is relocating to a new country.
We say: Forget the news cycle.
Focus on your dream.
We know many who have done just that… despite all the troubles and struggles of the recent past… and who are right now living the lives they'd been imagining for themselves.
These folks could have told themselves it wasn't "the right moment" to make a big life change… but they didn't.
They pushed ahead… and you should, too.
To help inspire and motivate you, here are just a few recent move-overseas success stories…
Gabrielle Wells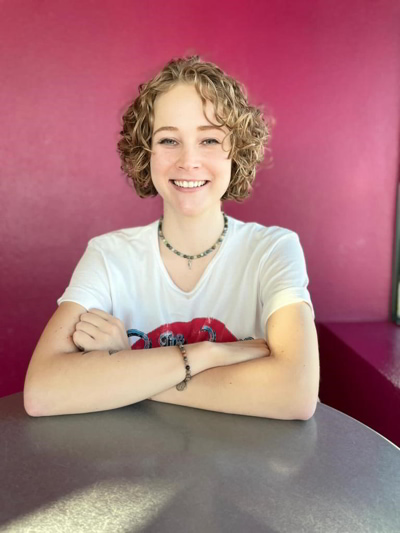 Gabrielle moved to Panama City, Panama, from St. Louis, Missouri, in May 2021. She explains what made her take the plunge despite everything that was going on in the world at that time…
"I didn't see an end in sight to the pandemic. I didn't know how long the restrictions were going to last or how long it would be before we returned to 'normal.'
"I remember thinking, 'Whether I'm there or here, there's still going to be a pandemic. At least if I'm in Panama, I can immerse myself in a new culture and accomplish my goal of living abroad.'
"For me there was no advantage to staying home and waiting."
Was her move made more or less complicated by the pandemic?
"Overall, my relocation to Panama was smooth and unproblematic. The obstacles I had to overcome were in no way related to COVID-19 and would have happened without the pandemic… lawyer issues, for example."
Does she have any regrets about moving when she did?
"Definitely not. I couldn't be happier with my decision to move to Panama at the time I did. I feel I came at the perfect time.
"So many doors opened for me here… professionally, socially, and more. I may have missed out on those opportunities had I waited."
Her advice for anyone who wants to move overseas but is waiting because of global uncertainty is this:
"Don't overthink it, and don't let other people get inside your head. When I first started thinking about moving to Panama back in December 2020, I knew it was what I wanted, but the people around me tried to discourage me.
"Many said that I should wait a couple of years. Their opinions almost swayed me… until I stopped to ask myself what would make me happy. I encourage you to do the same.
"For me, it was clear that moving to Panama was what was going to bring me joy in the midst of all the uncertainty. I told myself that even if there were challenges, I was going to make it work because it was what I wanted.
"Another important factor to keep in mind—there's uncertainty and instability everywhere, including and even especially in the United States. You may find, as I did, that you feel more secure and stable abroad than in your home country."
Chris Rogers
Chris was living in Redondo Beach, California, before he moved to Medellín, Colombia, with his wife nine months ago…
"When the pandemic hit, we felt safer on our visits to Colombia than we did in the States. No one in Colombia is fighting about the masks and 80% of the population is vaccinated, hoping to be close to 100% in 2022.
"It's not a political issue here. Everyone follows the rules…"
What was moving to Colombia during a pandemic like?
"It wasn't difficult. It was just delayed.
"Our contractor could not work during the shutdown, so our new place was not ready to move in until the remodel was done. We had to manage it remotely.
"The pandemic had absolutely nothing to do with when we moved. It just delayed us."
Natalie And Lou Thackston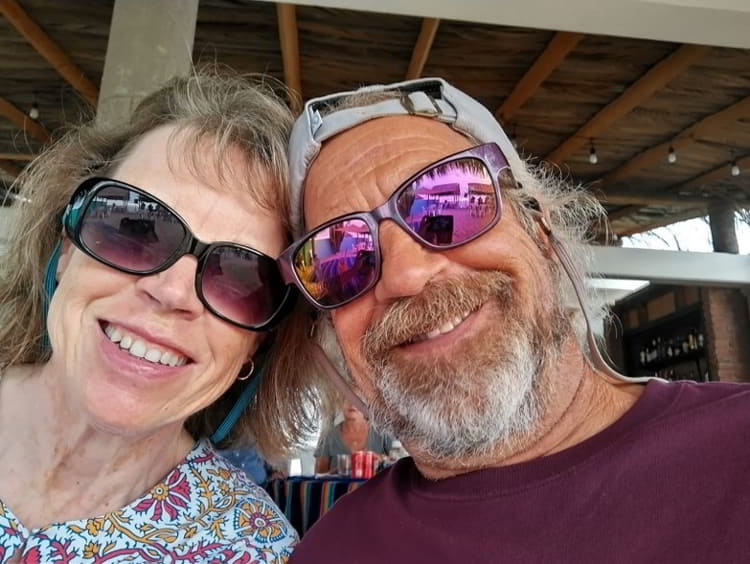 Natalie and Lou were living on Florida's Palm Coast before they relocated to Mazatlán, Mexico, one year ago.
They just celebrated the one-year anniversary of their move… and are already looking to extend for another year, if not longer.
"We were thinking about going abroad again in 2020. We lived in Nicaragua in 2018. It had nothing really to do with the pandemic, more our desire to get out into the world and explore while we were young and interested in doing so.
"We thought about Mexico because we could drive there. And as crazy as it may sound, because we had two golden retrievers at the time, driving was a much better option than flying. We learned that lesson traveling to and from Nicaragua!
"We thought about a trial period of six months to see if we would like it down here. Then we listened to the replay of Lee Harrison's presentation on Mexico and our plan then included the possibility of moving permanently.
"Many of the details about a move to Mexico seemed welcoming and doable… and, frankly, easier than our move to Nicaragua had been. At worst, we figured we would not like it and we would move back to Florida.
"We called a realtor to see if we could rent the house in Florida while doing a trial run in Mexico…
"That was in January of 2021. Turns out the market was hot, primarily driven by people leaving northern cities due to the pandemic, and the realtor said she could sell our house in a week.
"The house sold in a day! Two months later, after the good fortune of many details falling into place, not to mention the reams of emails to and from Lee for coaching and advice, we were in Mexico.
"Honestly, other than the great toilet paper shortage and restaurants and beaches closing for a bit, we did not consider the pandemic in our decision to move when we did. We followed the plan we wanted for our lives."
How did the pandemic complicate the process of moving for them?
"In fact, the pandemic may have made things easier for us, because others were in a holding pattern, waiting to see what would happen…
"The restrictions in Mexico have not been as limiting as we experienced in Florida. There are masks and some accommodations made and events have been cancelled, certainly.
"But, much of the lifestyle is out of doors and the focus seems to be more on living each day than fears and extreme measures. We are out and about during our days, and don't tune into the news which helps to stay in the moment and enjoy what is around us.
"We have no regrets at all for not waiting for things to return to 'normal.' The new 'normal' is still developing and who knows what that will look like. And we have no control over that. We only have control over building a life that suits us.
"In the meantime, we have built a community of friends, settled into our new routines, adapted to many cultural differences, made mistakes, dealt with frustrations, and embraced the positives we moved here to experience like the weather and the surfing and the lower cost of living and the slower pace of life."
Sophia Titley
Editor, Overseas Living Letter