For people with disabilities, accessibility in an overseas haven is key.
Countries around the world are making an effort to be more accessible, addressing things like legal rights, travel options (such as accessible metros and buses), maps for the differently-abled, and events designed specifically to be inclusive.
Some countries are working on implementing braille to accommodate for the vision-impaired, while there is also a push to make more autism-friendly designs (i.e., places with muted colors, simple, clean layouts, and noise control).
Here are some noteworthy examples of countries that are striving to be more accessible…
1. Portugal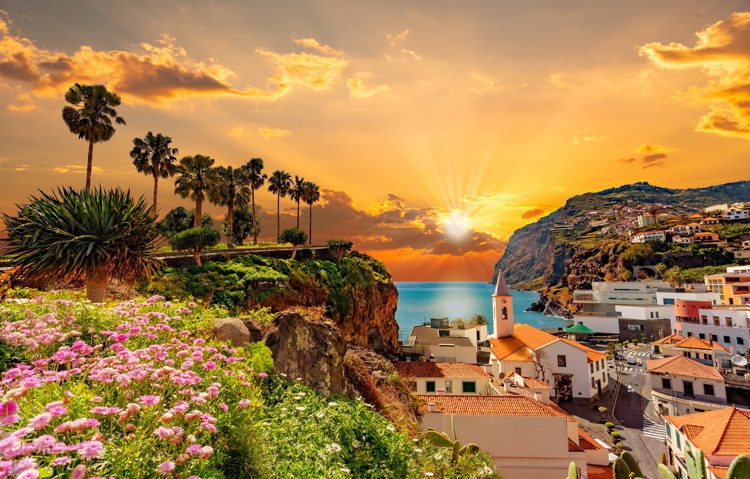 Portugalis our all-time favorite haven. It's safe, welcoming, and full of friendly locals, not to mention home to some of the best beaches and golf courses in the world. Portugal also has world-class health care and top-notch infrastructure. English is widely spoken, too.
Many cities like Lisbon and Porto have steep hills that aren't navigable for people with mobility impairments, yet this country still offers a lot of choices for people with disabilities.
– Public Transportation
Portugal wants its public transit to be convenient for everybody. The metro is completely wheelchair accessible, as are many of the country's public buses. Most taxis don't have ramps suitable for motorized wheelchairs, but regular taxis are an excellent choice for travel if you have a folding wheelchair.
– Accommodation
Many of Portugal's hotels are accessible, with ground-floor options and ramps, accessible swimming pools, lower beds, room lights that can be accessed from the bed, as well as many other features.
– Dining
A lot of restaurants are still working on being more accessible, but dining al fresco is popular across Portugal, meaning there's no need to navigate stairs and cramped interiors.
2. Brazil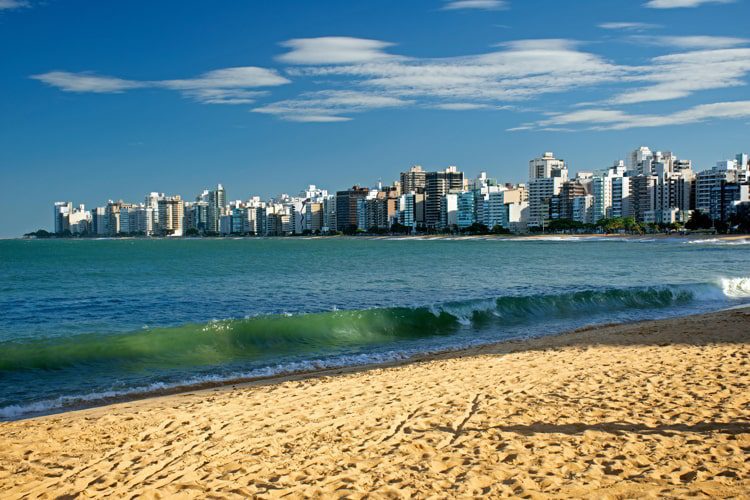 Braziloffers amazing potential for expats and retirees. It boasts amazing beaches, breath-taking natural beauty, excellent food, friendly people, and a great climate.
Rio De Janeiro is ranked as one of the best places for accessibility in South America.
– Sidewalks
In the big cities like Rio, the sidewalks are generally accessible for people with wheelchairs. Although there is some variation, most curbs have level access. The biggest issues tend to be parked scooters and disrepair.
– Public Transportation
Nearly all buses in Brazil are wheelchair accessible and have a wheelchair lift in the center (although some may be in disrepair). The subway is also wheelchair accessible with lift access from the street.
– Accommodation
There are many accessible hotels in Brazil with elevators, easy access ramps, handrails, and chairs in showers.
– Attractions
The main tourist sites in Brazil are wheelchair accessible and there are many tours designed specifically for those who need special access.
3. Spain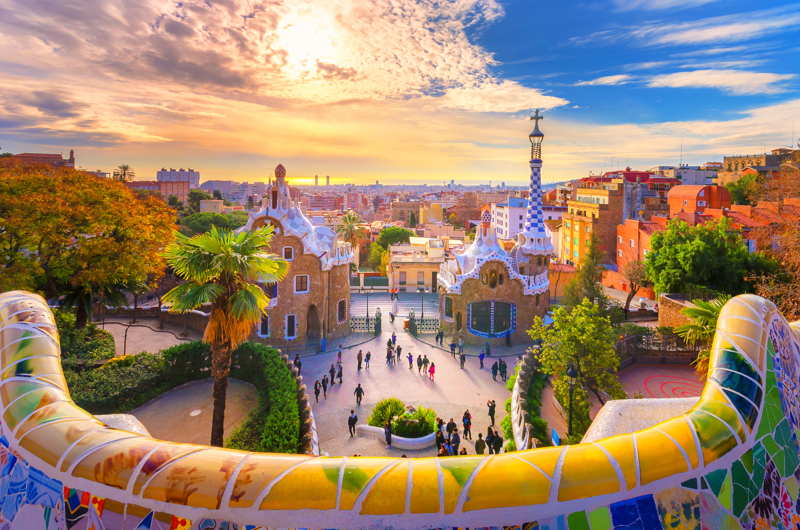 Spain is one of the most wheelchair friendly countries in the world, with Barcelona in particular standing out for its accessibility. Many of the streets have been adapted to be more wheelchair accessible, including the historical cobblestoned areas.
– Public Transportation
The main bus systems in all the major cities have accessibility for people with disabilities, including ramps to help those in wheelchairs board.
– Accommodation
Many hotels have been made accessible for people with disabilities, making it easy to find accessible accommodation in Spain.
– Attractions
Wheelchair accessibility has been added to most attractions and tourist sites. Some offer discounts or even free entry to people with disabilities.
4. France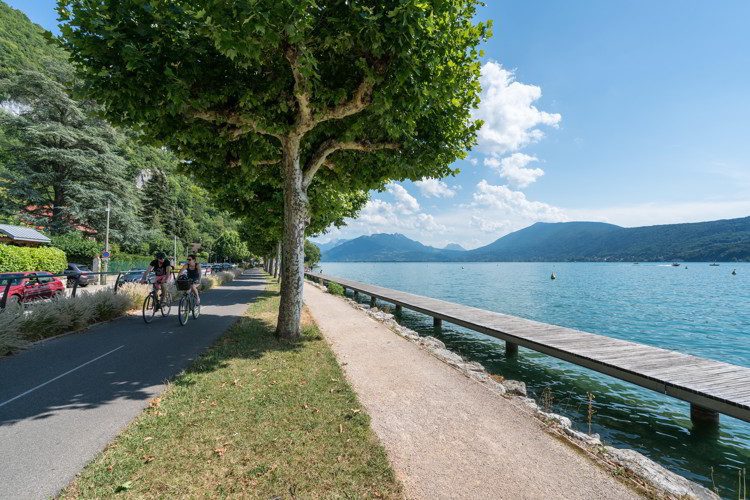 France offers the world's best quality of life for anyone…
Whether it's life in the most romantic city or life outside of Paris in the rustic French countryside, France is one of the most sought-after countries in the world.
It attracts more visitors than any other country in the world, and that includes people with disabilities…
This is probably France's weakest point on accessibility. The buses have wheelchair access, but the metro isn't as accessible. The stations are not yet designed to accommodate wheelchair-bound passengers. There are steep staircases and large gaps between platform and train.
– Accommodation
Accessible accommodation is widely available in France.
– Attractions
While some attractions such as the Eifel Tower only have limited accessibility, most sites and tourist attractions are wheelchair friendly.
– Taxis
There are plenty of wheelchair-friendly taxis in France.
Honorable Mention: Italy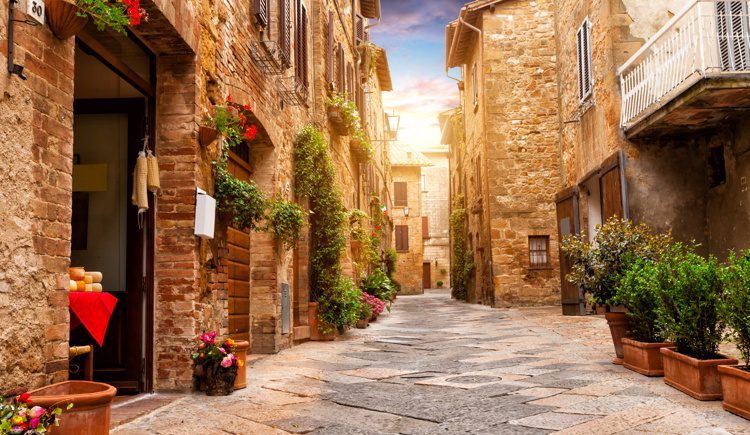 Italy has a lot of work to do to become truly accessible. Cobblestone streets abound, accessibility isn't emphasized in rural areas at all, and popular cities are often congested with cars and scooters, making it difficult for people in wheelchairs to get around…
However, Milan is an exception, which is why Italy is included on this list. Milan won Italy the 2016 EU Access City Awards for the great work it has done towards making itself inclusive and accessible to all.
– Public Transportation
Milan's public transportation uses low-level buses that are equipped to help wheelchair-bound customers board.
– Accommodation
Many hotels in Milan are accessible and prepared to make people with disabilities feel as comfortable as possible. This includes lower beds, handrails in bathrooms, and ramped floors.
– Attractions
Pretty much all the museums and art galleries in Milan are accessible or can accommodate guests with disabilities as long as they are contacted beforehand.
– Trains
The Italian railroad network is well-equipped to accommodate people with disabilities. There are specially designed reception areas and coaches. The large Central Station has a lift to transport mobility impaired customers from the ticket office to the platforms.
More Information
Wheelchair Escapes is a group formed by paraplegics to help travelers with disabilities plan their next vacation or to set up group vacations. They can help you set up accessible helicopter tours, scuba diving, swimming with dolphins, and other types of adventures.
Latin America for All works with clients with all kinds of disabilities to take them on tours in Latin America. Wheelchair Tours offers accessible travel packages in Thailand.