To any keen cyclist, bicycle tourism isn't a new phenomenon… The concept of traveling to a new country, bike in tow, and discovering the lay of the land on two wheels comes naturally. To the average world traveler, on the other hand, hopping on the back of bike might not be the first move they make when they arrive in a new place…
Cycling is a great way to see the world. Not only is it less expensive and safer than traveling by car, it gives you a more close-up view of the place you're visiting. You can't establish the same depth of connection with a country if you simply stare out the window of the plane, car, or bus window as you travel along. Being in control of where you go, using your body to cover distance, breathing in fresh air, and taking in the landscape at your own pace is the way to do it.
Not only that, cycling is a good form of exercise, and because it's easy on the joints, people of all ages can enjoy it. It's more environmentally friendly than most any form of travel, aside from walking, and it's a social sport. All around the world, there are fantastic trails set up for cyclists, and bike-lovers meet up regularly for rides and trips.
Whether you're an avid cyclist or haven't been on two wheels since you were a kid, here are five places that are perfect for bicycle tourism…
1. France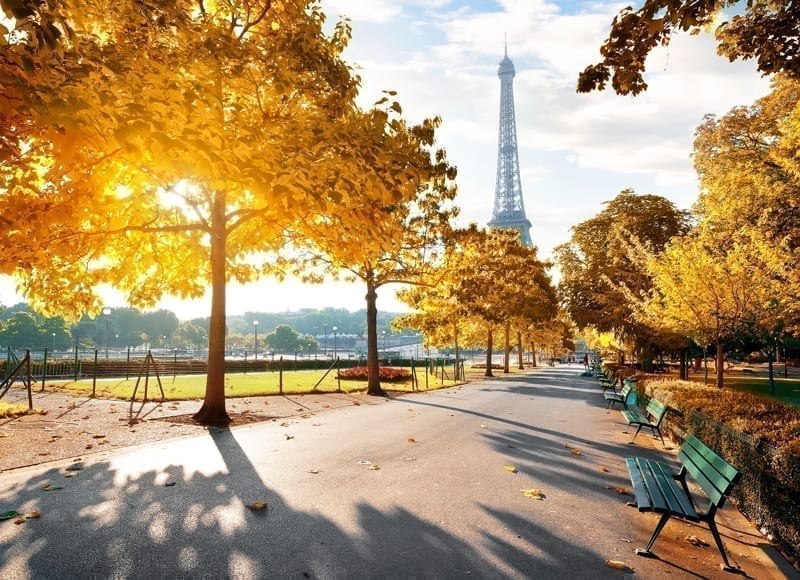 The only place a list of world cycling destinations can begin is in France… Home to the biggest bike race in the world, its reputation as a place to explore by bike is well-founded. High-quality cycling infrastructure is found across the country, meaning there are few regions in France that you can't get to on a bicycle.
Paris is a cycle-friendly city, with conscientious drivers and well-paved, flat roads. Bike-sharing has taken off here, with well-loved services like Vélib offering the second-biggest fleet of rental bikes in the world (the first biggest is found in China). Outside of the capital, the country offers varied terrain to suit any type of rider…
The peaks and valleys of the Pyrenees and Morzine areas will have you at your maximum heartrate in no time… In the Loire Valley, the riding experience is
more relaxed, with undulating roads taking you through a UNESCO World Heritage-protected area.
In Provence, you can combine a cycling tour with a wine-tasting experience, sampling some of the best wines in the world while riding through medieval villages and centuries-old vineyards.
2. Chile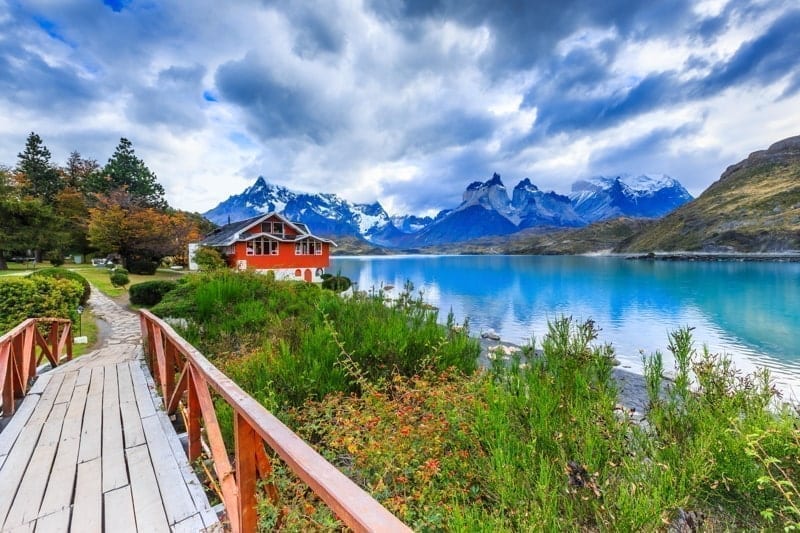 If you've ever seen a map of Chile, you'll understand why this country is a top cycling destination… Long and narrow, stretching 4,270 kilometers tip to tip, it offers ample space to explore its length on two wheels. And despite being so narrow, the geographic diversity you find traveling in Chile is astounding…
Going from the north to the south, you'll start out on the desolate dirt trails of the Atacama Desert, traversing a section of the Andean Plateau—the biggest high plateau on Earth outside of Tibet. In Central Chile, you come across some of the country's biggest cities—Valparaíso, capital Santiago, Concepción—and the Central Valley, the area responsible for Chile's prolific wine industry.
Continuing south, you hit the Lake District and some of the most scenic paved routes South America has to offer. The Lake District is full of snow-capped mountains and big blue lakes akin to those of Switzerland and Austria. They are formed by the thousands of rivers and streams that trickle down from the Andes Mountains.
At the southern tip of Chile are the ice fields, glaciers, and fjords of Patagonia, a stunning place to cycle if you're not deterred by extreme weather (fierce westerly winds, rough roads, freezing rain, etc., are the norm).
3. Scandinavia & The Netherlands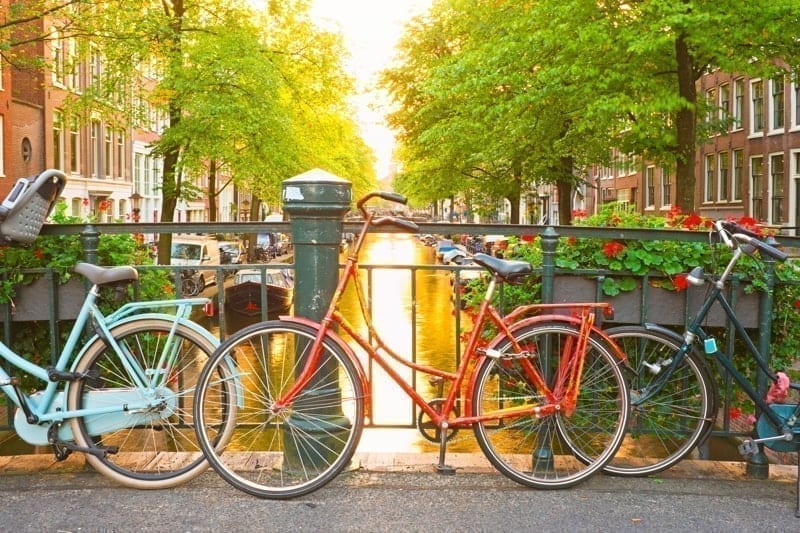 Northern Europe is the most bike-friendly place in the world. Big percentages of Sweden, Denmark, Norway, and the Netherlands' populations commute by bike because it's an easy, efficient, cost-effective way to get around. Governments have actively incentivized cycling by putting in designated bike lanes, ample bike parking, and controlled intersections with traffic lights timed with cycle speeds to minimize stopping…
In Copenhagen, half the city's population rides a bike. Inter-municipality travel is a breeze on the 750-kilometer network of cycle superhighways. In Amsterdam, there are more bikes than there are people, and everyone from toddlers to the elderly takes to two wheels to get around.
Widespread cycle culture and the thousands of kilometers of signposted cycle paths allow bike-lovers to explore this part of the world safely and easily… From its iconic fjords to unspoiled mountain landscapes, the scenery in Scandinavia is unparalleled, and cycling is the best way to take it all in.
4. Japan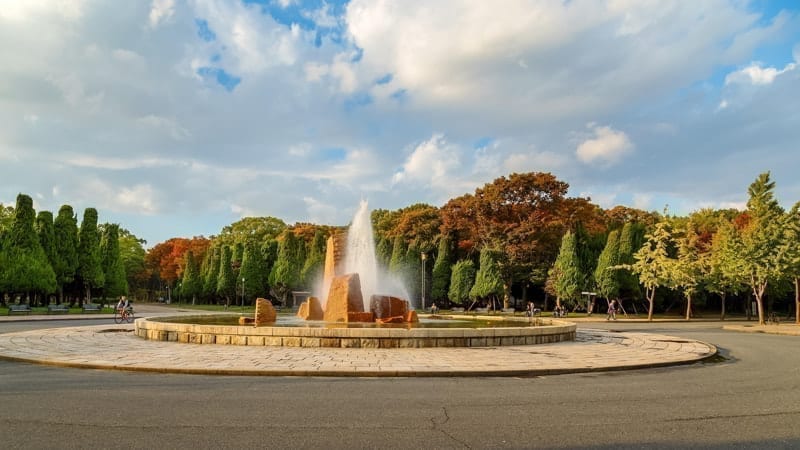 Like Paris, Japan's capital is cyclist friendly, with well-paved bike paths intersecting this dense, heavily trafficked city. A whopping 14% of Tokyo's commuters ride bikes, which is impressive considering that this is a city of 37 million. This number is set to grow, too, with cycling events featured in the Tokyo 2020 Olympics (postponed to summer 2021).
While there are great cycle routes right in the city (Yoyogi Park, for instance, is a massive wooded area akin to New York City's Central Park), there is much to see across the country, from ancient forest villages to rugged mountains to tropical island scenery. If you're after coastal views, the Shimanami Kaido route takes you across the Seto Inland Sea, going over several bridges and passing islands along the 70-kilometer stretch.
The Okawa-Kitakata Cycling Road is a 50-kilometer path that unfolds along the Okawa River, featuring sweeping landscapes, sites of historical importance, and views of Mount Bandai.
You can reach most of Japan's top routes through its extensive domestic rail network. Keep in mind that to take a bike on the train in Japan, it needs to fit into a bag so that it can be treated as a piece of luggage.
5. New Zealand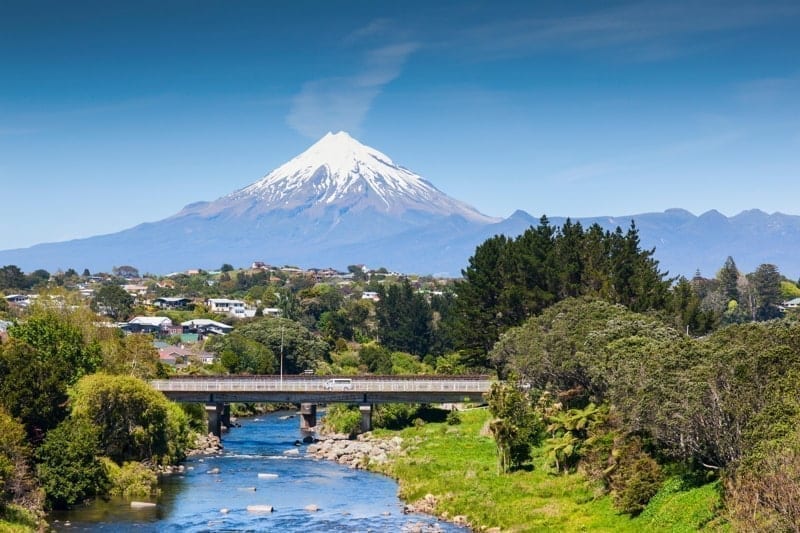 New Zealand has long held a reputation as an outdoors- and adventure sports-lover's paradise… With abundant fresh air, great weather, and unspoiled, naturally beautiful landscapes, it also holds a reputation as one of the top cycling destinations in the world.
The ever-active Kiwis have been diligent about converting former railroads and walking paths into cycling routes over the past few decades… One of the results is the New Zealand Cycle Trail (known as Nga Haerenga or "The Journeys" in Maori), a network of 22 Great Rides—trails that showcase the best of new Zealand's landscape.
Jaw-dropping gorges, waterfalls, lakes, mountains, forests, sprawling wine regions, and cultural sights are just a few things you might take in along the trail. The country offers routes to suit all ability levels, but be forewarned… A Grade 2 (Easy) might mean something very different to a Kiwi than it does to a North American.