I could barely contain my anticipation as I gazed out the window of our 15-seat turboprop airplane at the turquoise Caribbean waters below…
It was February 1999. My husband Mike and I were on the last leg of our trip to San Pedro, Ambergris Caye. I was so mesmerized by the sight of the waves breaking on the barrier reef that the size of the oh-so-small airstrip barely registered.
Growing up in Michigan, I'd spent the summers of my youth frolicking in warm inland lakes and local swimming pools. As a Pisces, I've always gravitated toward the water.
When I moved to San Francisco, I was disappointed to discover that the Pacific Ocean is cold, dark, and dangerous. Still, I learned to scuba dive in my 20s, venturing many times into the wild waters off the California coast.
I yearned to travel to the Caribbean, Hawaii, and Mexico, where the waters were said to be warm, clear, and alive with sea life…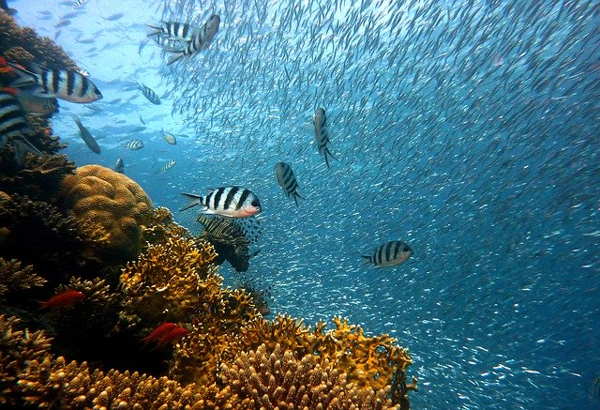 Eventually, I visited each of these places. But, for me, nothing compared with diving and snorkeling in the Caribbean—the color and clarity of the water and the abundance of life in the Caribbean Sea was unparalleled.
I had to put my aquamarine fantasy aside as I climbed the corporate ladder, but I never forgot my Caribbean experience.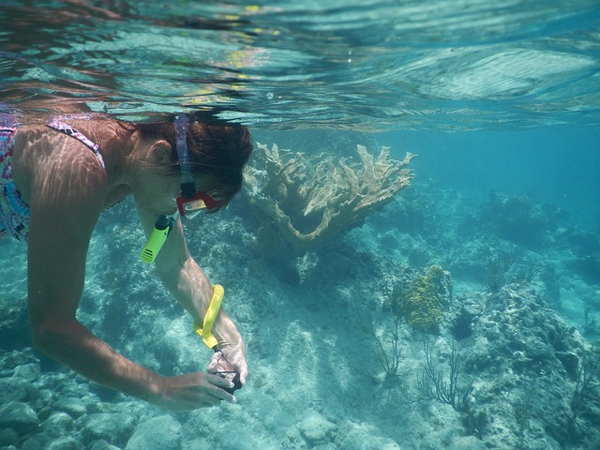 How Our Adventure In Belize Started
In the late 90s, I began reading about Belize and Ambergris Caye, reigniting my repressed desires for a Caribbean adventure.
Belize had not yet been "discovered," so land prices were still within reach, unlike in Saint Thomas, Virgin Gorda, and other Caribbean islands, where property prices were in the stratosphere.
I did my due diligence and signed up for a one-week vacation tour focused on investing and living in Belize.
Only one problem: My significant other wasn't nearly as excited about the idea as I was.
"What about Guatemala? Aren't they ready to invade Belize?" he asked.
"Aren't there a lot of bugs?
"Is the government stable?"
I'd done enough research to satisfy myself that Belize was the place and this was the time. After all, there are only so many English-speaking islands in the Caribbean that are easy to reach and reasonably priced.
I was a professional woman who'd made up her mind. I was going on that Belize tour, with or without my husband-to-be. And, if I liked what I saw, I knew I would buy.
In the end, Mike did join me. That trip was the beginning of an adventure that continues to unfold…
The tour was fantastic.
During that week, our group flew to three different regions within the country. It was a whirlwind trip to San Pedro on Ambergris Caye and then to the mainland to see Placencia on the south coast and San Ignacio in the Cayo.
At each location, we listened to speakers, met local politicians and real estate agents, sampled the local cuisine, and enjoyed the sights and entertainment.
By the end of the week, we were on information overload. Each location had pluses and minuses. The barrier reef was but a half-mile offshore from Ambergris Caye, where there was also an established community, a town, and a lot to do.
Placencia had the best beaches and the lowest beachfront property prices. It was quiet and laid-back. The Cayo was lush and mountainous, with Mayan ruins and lovely eco-lodges. Each region had its charms.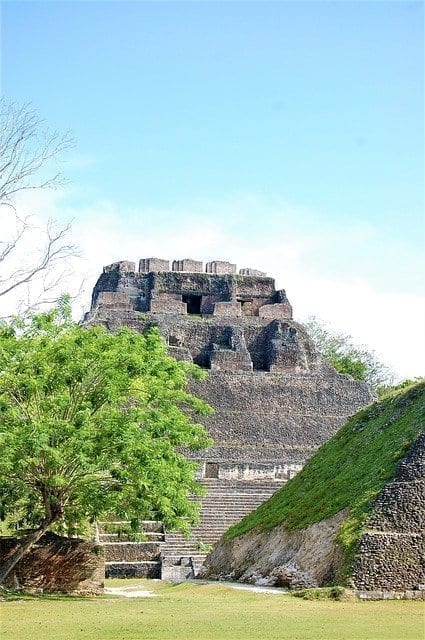 We went through the process of analyzing what was most important to us. At the end of the week, we were leaning toward San Pedro. We extended our trip a few days and decided to return to Ambergris to dig deeper.
Mike and I walked the beach in San Pedro, cross-examining every expat and local resident we met willing to tell his story. Each one fascinated us, and it was these conversations that pushed us over the tipping point.
We were ready to leap, ready to commit to a property purchase. It would be easy to re-sell later, we told ourselves, if we decided we didn't like San Pedro as much as we thought we would… and likely for a profit.
After meeting with one of the recommended real estate agents to view condos and land, we decided on a lot purchase. Mike is a contractor, so we felt comfortable taking on the challenge of building our own place. We plunked down our money.
Then something occurred to us.
How would we know if we liked Belize if we didn't have a place to stay when we visited?
We wanted to be able to spend time in Belize starting immediately. It would take time to build. Plus, would it be wise to try to build something right away, before we'd had a chance to really get to know the place?
As we flew back to San Francisco, Mike was already into designing our new home in the Caribbean. The week before a doubter, now he was diving enthusiastically into this design/build adventure.
I was about to step into my new position as a VP in a Fortune 500 company. I expected to be traveling a lot, so I was pleased Mike was embracing the house-building effort whole-heartedly.
Although he owned a contracting company, he was burned out dealing with difficult clients. At this turning point in his career, I encouraged him to take a break from contracting in the Bay Area and to focus on designing and building our first home in Belize…
Ann Kuffner
Belize Insider