I continue to be surprised by the reactions I get when I tell people I have a home and spend time in Medellin, Colombia…
But now in a good way.
A few years ago, friends and family expressed fear, concern, and disbelief when I mentioned Medellin.
Today I hear admiration, curiosity, and even a little envy.
Medellin has come a long way in a short time. No other city has evolved from the most dangerous in the world to one of the most highly acclaimed in the span of a generation.
The second-largest city in Colombia, Medellin was founded in 1616 by a Spaniard named Francisco Herrera Campuzano who constructed a small indigenous village (poblado in Spanish) in the area now known as El Poblado.
In 1810, Colombia won its independence from Spain, but Spain didn't officially recognize this until 1819. Meanwhile, the city became the capital of the Republic of Gran Colombia (including what is now Colombia, Venezuela, Ecuador, and Panama) in 1826.
Throughout the 19th century, Medellin was recognized as a dynamic commercial center mostly exporting gold. Soon it became famous for its coffee, which you may know from the country's native son, Juan Valdez.
Family Friendly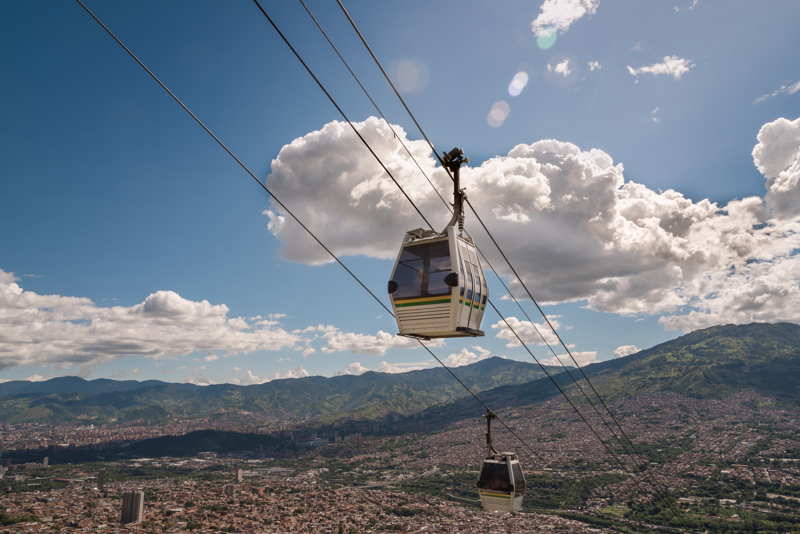 Colombians treasure and respect their families. Most activities and living spaces are designed for families to spend time together.
In the Medellin area you'll find high-quality international schools, many children's activities including a zoo and botanical gardens, kids' events at local malls like go-carts, bouncy parks, ice skating, and one of the world's most impressive displays of lights at Christmastime.
Medellin is also a pet-friendly city. You'll find public parks where dogs can run and play, excellent and inexpensive veterinarian services and grooming facilities, dog walking services, and dog washers who'll come to your home.
Shopping malls and restaurants usually welcome dogs, especially those with open-air dining. Most apartment complexes have dog-walk areas within the secured grounds, and pet owners are responsible, and you don't see stray animals in the streets in the city.
Life In Medellin Is Convenient And Accessible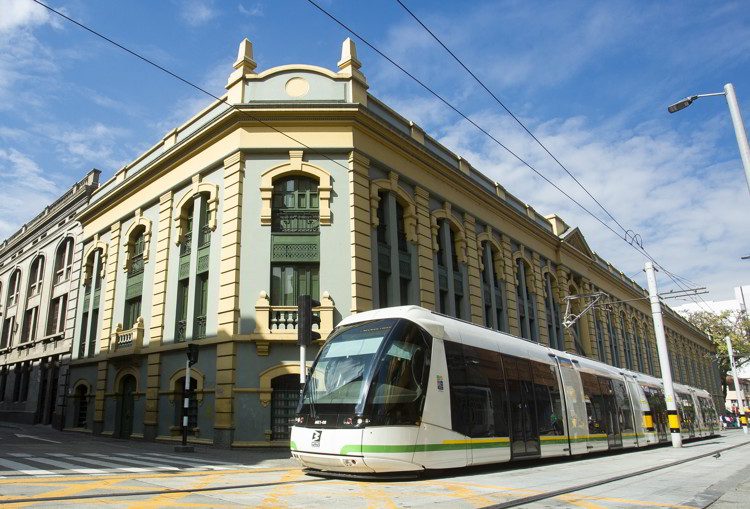 Medellin's international airport offers non-stop passenger flights to 23 destinations in 7 countries, including Madrid, Spain, along with Miami, Orlando, and Ft. Lauderdale, Florida, and New York.
Once you get here, you don't need a car. You have many easy, inexpensive, and safe options for getting around, depending on your needs and budget.
Medellin has the only Metro system in Colombia, which includes timely trains, light-rail Tranvía (similar to San Francisco's cable cars), Metrocable cars suspended high above the valley, outdoor escalators traversing the mountainsides, and numerous bus lines.
The average bus fare is 2,875 Colombian pesos. That's about 73 cents.
Overall, this city's public transport systems are the cleanest and best-maintained I've used anywhere in the world.
Start Your New Life Today, Overseas
A world full of fun, adventure, and profit awaits! Sign up for our free daily e-letter, Overseas Opportunity Letter, and we'll send you a FREE report on the 10 Best Places To Retire In Style Overseas Today
It's difficult to narrow Medellin's list of positives, but here's a start:
Friendly—both locals and expats…
Low real estate prices (but increasing yearly)…
Colombian culture: the paisa traditions, music, and dance, plus many holidays…
Lifestyle options: join an expat group, live like a local, or a combination…
Arts and entertainment: museums, theaters, symphonies, cinemas, etc….
Dining: from Colombian típico restaurants to molecular gastronomy and everything in between…
Shopping: small tiendas to big box stores and huge shopping malls…
Modern grocery stores similar to Whole Foods or farmers' markets for the freshest choices…
Transportation—the best in Colombia…
Overall cost of living: extremely reasonable, even in the most expensive areas…
On The Other Hand, Here Are Some Challenges To Life In Medellin:
Governmental bureaucracy, including residency visa requirements, taxes, and setting up utilities…
Language: Spanish is the official language, but we notice more English spoken every time we return. Still, a basic understanding of Spanish will improve your experience…
Pollution: Because the city is located in a valley, air pollution can be an issue. The leaders are addressing the problem but need to do more…
Noise: Loud music and noisy trucks and buses can be irritating…
Traffic: With millions of people, the traffic can be bad. Again, the city is addressing the problem, but with Medellín's geography, traffic can be difficult…
Construction: Both a pro and a con—building means growth, but it also means noise, dust, and inconvenience…
Is Life In Medellin For You?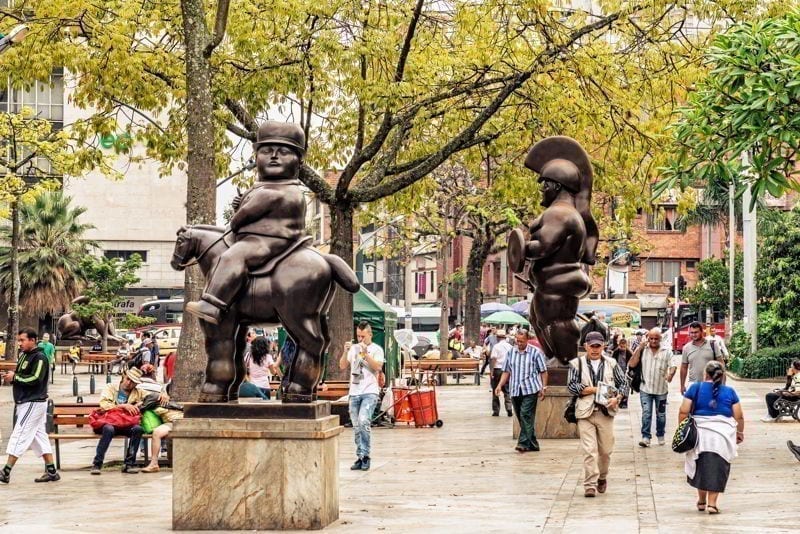 Only you can answer this question, but life in Medellin will check your boxes if you:
Appreciate modern conveniences and state-of-the-art infrastructure, especially in the medical arena…
Enjoy big-city living and all the amenities that come with it and can tolerate noise and traffic…
Like to interact with friendly locals and you're willing to learn some Spanish if you don't already speak the language…
Are comfortable with a small but tight-knit expat community…
Have patience and a sense of humor…
Enjoy a variety of foods at reasonable prices…
Prefer temperate weather year-round, without extreme conditions…
Appreciate a clean, green, walkable living environment…
Medellin Is Not For You If You:
Want a small-town or Spanish-colonial atmosphere, although each barrio has a small-town feel within the bigger city of Medellín…
Hate high-rise living (although other options exist for your consideration)…
Refuse to learn Spanish…
Are easily frustrated especially when people don't follow through…
Need four distinct seasons…
Hate city traffic and noise…
Medellin offers an easy transition for your overseas adventure. This is a first-world city, with every modern convenience you could require or expect and a distinctly different and friendly culture in a South American location only three hours from the States.
Sincerely,



Kathleen Peddicord
Founding Publisher, Overseas Opportunity Letter
P.S. Our Colombia experts are looking forward to sharing the ground truth about this vibrant country with you at the upcoming Access Colombia Online Workshop.
Learn what you need to know to live or invest in Colombia… A haven that offers tranquility and cool weather in the highlands and a vibrant Caribbean lifestyle at the beach.
Over the course of one action-packed day, our Colombia insiders will reveal the very best places to spend your time and money, as well as how to get residency, find friends, make the move, and find a home.
Book your spot to join us, here.