Mexico has 5,800 miles of coastline.
Which spot might be best for you?
Yesterday, we looked at the diversity of options along this country's Caribbean coast… along its Riviera Maya.
Today let's take a close look at the top coastal choices on Mexico's west coast…
Puerto Peñasco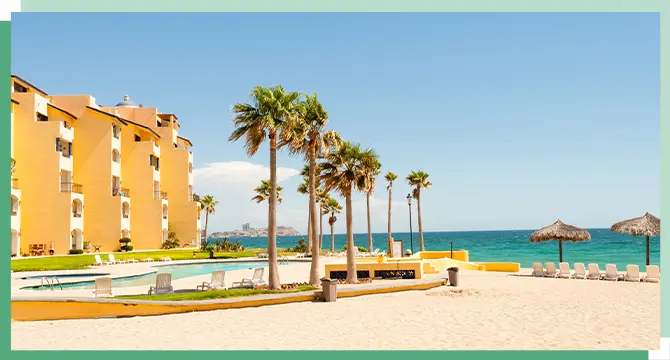 Puerto Peñasco is the seaside resort that's most convenient to the United States by car… just over one hour from the border. Also known as Rocky Point, it has been a playground for the western United States and Canada for almost 100 years.
Homeowners in Puerto Peñasco can drive over the border and head right for their seaside home without even stopping to register the car. Yet, as you can see in the picture above, the beaches are second to none.
Puerto Peñasco enjoys warm, calm waters all year, broad sandy beaches, lots of housing options, and low property prices.
In fact, our expat friends here report that you can get a two-bedroom beach condo starting at just US$99,000.
Mazatlán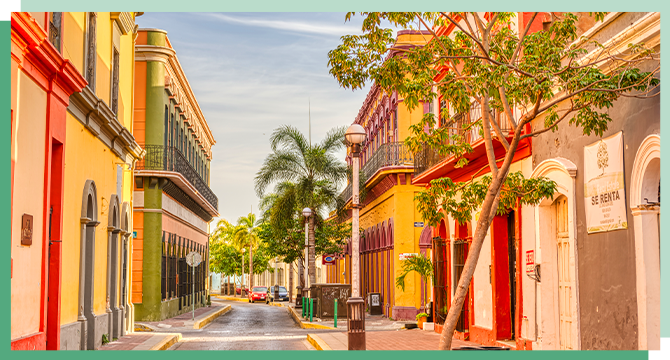 Mazatlán has rebounded from the 70s and 80s, when it was mostly forgotten as a resort. Today, it's becoming a sought-after expat haven.
Indeed, for the past two years, we've named Mazatlán among the world's best places to retire overseas.
Its dozen-plus miles of beaches and boardwalks are once again as busy as when John Wayne and Gary Cooper were in town.
Even better, the historic center has been newly renovated, and qualifies as one of the finest examples of Spanish-colonial America, with plenty of world-class restaurants, sidewalk cafés, and a beachfront promenade.
Our Senior Latin America Correspondent Lee Harrison could live anywhere in the Americas… and it's in Mazatlán where he chose to put down roots.
At this month's Live And Invest In Mexico Virtual Conference, Lee will showcase the best lifestyles that today's Mazatlán has to offer, as well as its best property deals.
Start Your New Life Today, Overseas
A world full of fun, adventure, and profit awaits! Sign up for our free daily e-letter, Overseas Opportunity Letter, and we'll send you a FREE report on the 10 Best Places To Retire In Style Overseas Today
Puerto Vallarta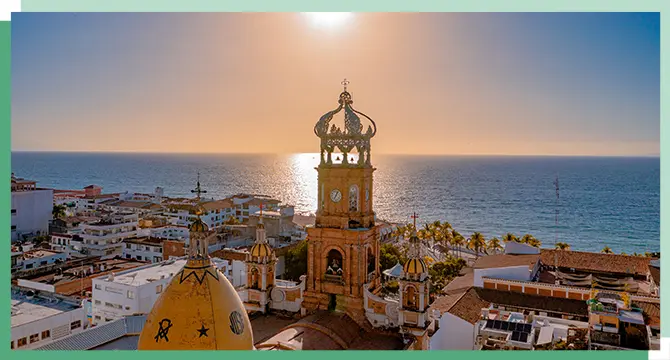 Puerto Vallarta has been one of Mexico's most popular resorts since the 1960s, although its rich colonial history goes back hundreds of years.
Unlike many resort areas, "PV" has a number of coastal sections with beaches interspersed among them… meaning different areas have their own unique characters.
Puerto Vallarta is the most gay-friendly destination we've found in Latin America, our number-one pick for LGBT expats and travelers.
Puerto Vallarta excels when it comes to ocean views. Here, you'll find lots of properties perched on lush, green hillsides, and long views looking out to the ocean.
We can show you PV's best lifestyle options and property buys… as well as one of Mexico's best coastal investment opportunities.
Baja Peninsula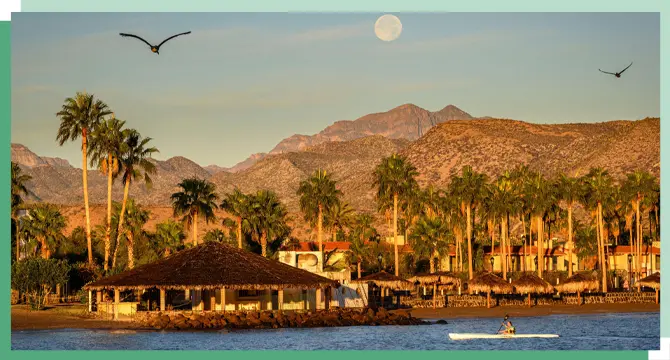 Over on the Baja Peninsula, the first destinations that probably come to mind are Ensenada, or maybe Los Cabos, both very popular areas.
But how about the small seaside town of Loreto?
At first glance, it seems like a half-forgotten fishing village that's on its way to becoming a resort and second-home destination.
But Loreto has two interesting twists.
One is that it's being promoted by FONATUR, the government agency that created Cancún.
And, perhaps more important, Carlos Slim—one of the world's richest individuals—has purchased the struggling Loreto Bay Golf Resort and Spa, as well as its unsold lots and undeveloped land.
With both FONATUR and Carlos Slim behind Loreto, we believe this is Mexico's hidden investment gem.
Sincerely,



Kathleen Peddicord
Founding Publisher, Overseas Opportunity Letter