Back in Paris after a couple weeks in my former adopted home of Panama, I was struck anew by all the things I love about Paris…and a few of those I didn't miss so much while I was away…
Panama was a wonderful respite from Northern Europe at the end of winter—by March in this part of the world, I think everyone is sick of clouds and dying for an infusion of Vitamin D. But as soon as I returned, I was struck by the diversity of climate that the tropics lack.
As much as it's hard to hate everyday sunshine, I thrive on change. In the last week here in Paris, the weather has been sunny and warm, rainy and windy, sunny and cold, and one especially different day, we got Saharan dust clouds settling over the city, giving it an otherworldly orange hue all day. I love the fact that I have to check every day to see what's in store here—in Panama, the forecast never changes.
Panama vs. Paris: Infrastructure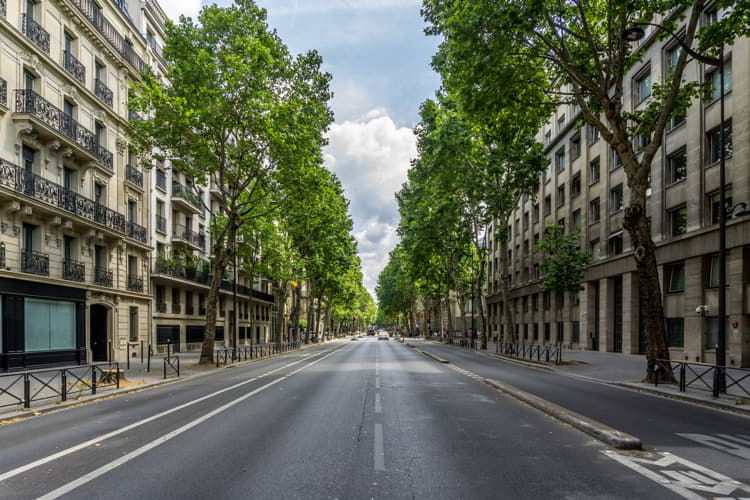 I couldn't help but smile as I walked down the litter-free streets around my home, appreciating that every manhole has a cover, every electrical wire is safely underground, and every sidewalk is well maintained with a gentle ramp to ease you from the curb to the street.
These are things that can't be taken for granted in the tropics, least of all in Panama City…down the block from my hotel, a municipal electrical box was left hanging open to all—from the elements to pranksters to toddlers. A disaster of one sort or another in the making, I fear.
Many sidewalks were so broken, it was easier for me to carry my two-year-old over them than try to push a stroller over them. Instead of ramps on the corners, you're more likely to find a gaping drainage hole big enough for my toddler to fall through.
For me, these things are charming for a short time…the week I spent in Panama City was enough to remind me of how difficult just getting from A to B can be and to appreciate the excellent infrastructure in Paris. That said, I do like the different challenges that life in Panama can present—for me, the beauty of this living overseas thing is that I don't have to choose.
I can take Panama and Paris for what they each have to offer, and head to the other when I need a break from one.
Panama vs. Paris: Exercising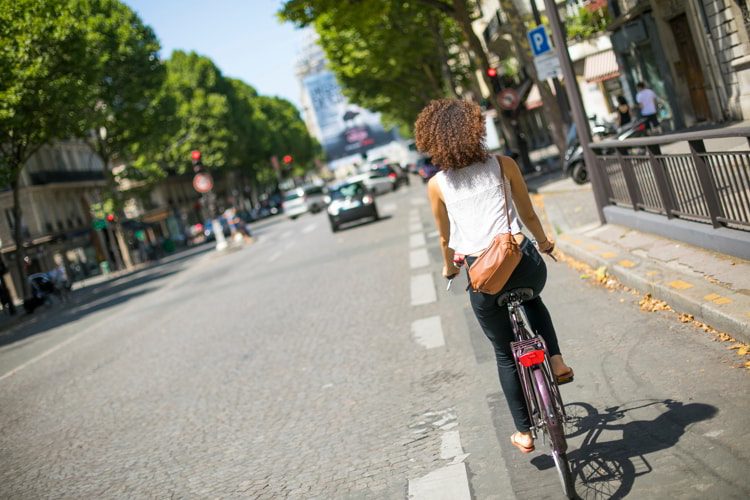 Last week, as I hopped on a bike to go to work, I couldn't help but compare how much more active I am on a regular basis here in Paris than in Panama.
It might seem counterintuitive, but because of the sun and the heat, it's difficult to stay active in Panama, at least until you've acclimated to the climate. Walking is taxing enough on its own, let alone biking, running, or sports. As long as you come to terms with being soaked in sweat, though, the hiking options in Panama are fantastic, even in the heart of the city. And that's what pools are for, right? (And why every home designed for expats features them.)
In Paris, walking and biking are the two best ways to get around, and there are only a couple months of the year when they're not enjoyable due to heat or cold. Likewise, sports can be hosted outdoors for most of the year, and you'd be surprised at how many opportunities for recreation there are even in this concrete jungle.
Start Your New Life Today, Overseas
A world full of fun, adventure, and profit awaits! Sign up for our free daily e-letter, Overseas Opportunity Letter, and we'll send you a FREE report on the 10 Best Places To Retire In Style Overseas Today
Panama vs. Paris: The Food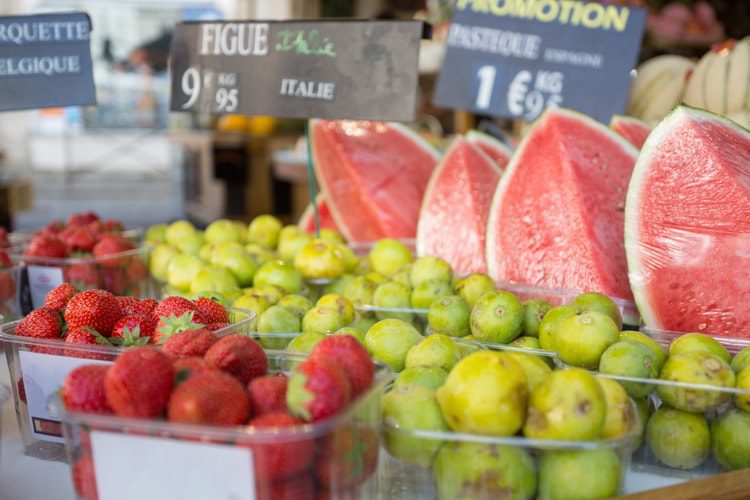 While the grocery stores in Panama had me slavering over the extent of the options, the food I ate in Panama was almost exclusively fried (if eating out) or processed (if cooking at home). Food shopping in Panama is almost exactly like that of the United States, so products are familiar and wide-ranging…and typically not as healthy as making something from scratch.
Because these kinds of prepared or ready-to-make foods aren't available in France, Paris forces me to do more cooking, which, in turn, has us eating healthier as a matter of course. My husband's heartburn reappeared as soon as we got to Panama and faded away as soon as we got back to Paris.
The food culture here has also turned me into a better chef than I ever imagined being—foods I'd not heard of a few years ago are now in our regular dinner repertoire.
I'll admit, though, that it can be annoying—sometimes you just want to pull something out of the pantry or freezer and have at least a semi-nutritious meal to be ready in under an hour. And practically the only option for that in France is frozen pizzas.
Another plus? Our grocery bill has been slashed thanks to the way we eat now. A lot of the pre-made groceries in Panama are imported from the States, and if you see them on the shelf, it's hard to resist their temptation…but here, they simply aren't available. Out of sight, out of mind (and out of budget).
Panama vs. Paris: Having Small Children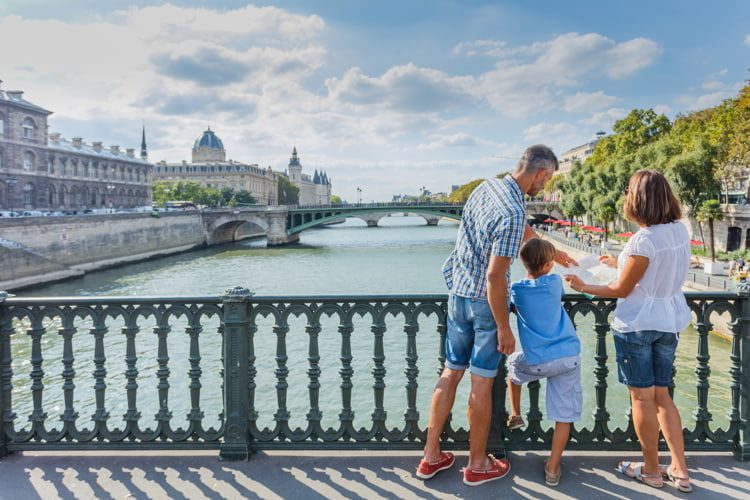 On the other hand, there are a few things that I didn't relish upon return…top of the list is France's attitude towards children. In Panama, we were welcomed with open arms and everyone we met had a soft spot for families with young children. People went out of their way to accommodate us and the Latin lifestyle makes room for kids. Here in Paris, you feel as though you're lucky to be tolerated if you have young children.
Panama vs. Paris: Daylight Hours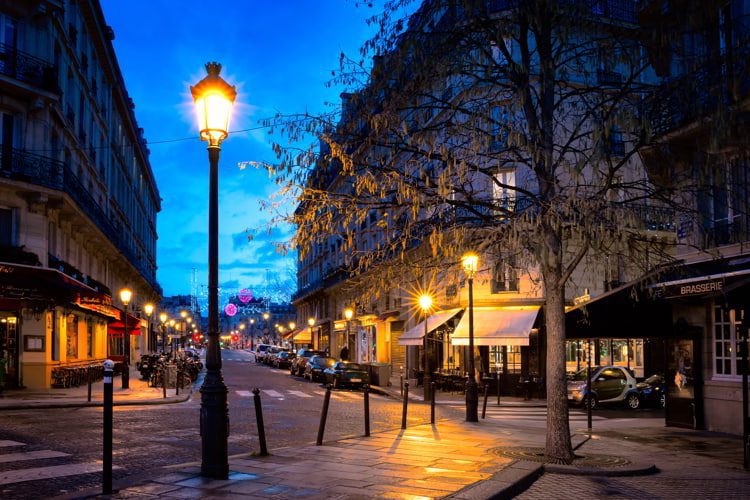 And second, something I talk about often, is the changing daylight hours. Days are getting longer here now, a relief after the winter months, but there's only a narrow window when the hours make much sense…Either the days are too short, sun up around 10 a.m. and down before 5 p.m., or they're far too long, with sun up before 6 a.m. and not setting until after 10 p.m.
Absence makes the heart grow fonder, proven to me by my renewed appreciation for all the things I love about Panama after moving away and about Paris after being away…But the real beauty is not having to choose between places you love…to enjoy them all whenever you choose…
Kat Kalashian
Editor, In Focus: Europe